Thinking of moving to Portugal permanently? Prepare yourself for a quite long process, as it would happen in any other country. Portugal immigration is increasing and there are a lot of people looking to establish here.
We'll guide you through the whole process: the documents you need, the expenses you will have and all the jobs available.
Portugal immigration: what you must know
The numbers
This is quite a phenomenon here in Portugal. Since I can remember, there were always people leaving the country looking for better-paid jobs abroad, so that situation is no surprise to anyone.
But people moving here?
Well, that has been increasing a lot in the last years. Portugal immigration can still lead you through a bureaucratic process, but worth it in most cases.
But let's talk about numbers, shall we?
The last official report goes back to 2017 and was done by SEF Portugal, the Portuguese entity responsible for foreign service and borders, and says that 421.711 immigrants were living in Portugal – a number that very much probably has increased ever since.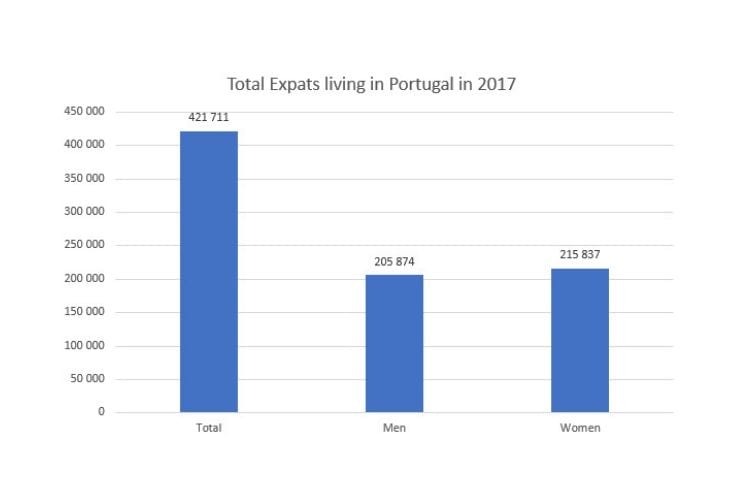 As you can see from the chart above, more women (215.837) than men (205.874) lived in the country. Again, these are the last official numbers reported by SEF.
How is Portugal immigration?
Entering the country can be a long process, but it is much faster nowadays since SEF has made the process a bit simpler. Also, their website tells you in advance everything you need to immigrate to Portugal, which is a great advantage comparing to other countries.
As you walk on the streets and visit places such as stores or cafés, you begin to notice that more and more foreigners are working there, which means that it can't be that difficult to grant citizenship, a new home and a job.
But let's go deeper on that.
Get expert advice on immigration in Portugal
Investment consults, real estate portfolio strategy, tax residency advice or second home location planning - we're on hand to help with whatever you need.
Global Citizen Solutions -
Schedule a free 15 min call with our specialists
Is Portugal bureaucratic?
According to SEF, these are the documents you need to enter the country:
A travel document valid for more than at least three months of the duration of the required stay;
A Visa is valid for the purpose of the stay (which has to be required in a diplomatic mission or Portuguese consular post abroad).
Two documents only, right?
That's correct, but the entity also needs you to have sufficient means of subsistence and requires that you are not registered in the SEF Integrated Information System, nor the Schengen Information System (be aware, because these are very important issues).
What can indeed take longer, and therefore get more bureaucratic, is the Visa appliance since there are different types of Portugal Visas.
But don't worry, we'll get there.
Is it expensive or not?
That depends on your country of origin and on which Visa you are applying for. For instance, asking for a passport in Portugal costs €65, but it can be more expensive in other countries (from the EU or not). After that, you need to apply for the Visa, which begins at €14 and can increase up to €96 – so make sure you know which type of Visa you need.
Is Portugal a good place to live?
It is wonderful, honestly. The thing you tend to appreciate less really is security and we should remember we live in one of the safest countries in the world. Besides that, especially for people coming from outside of Portugal, you find the cost of living in here much cheaper than where you live at the moment.
We also can't forget to mention the beautiful landscapes and nice weather all year – yes, we have rainy days, but not as much as sunny ones. Let's not forget about our amazing beaches all across the country and the history we hold on to in every city.
There are in fact beautiful cities to live in and we have awesome guides prepared to help you with everything you need, such as the ones about Porto, Lisbon and Algarve.
Of course, we could never forget about the typical Portuguese food. Prepare to gain some weight!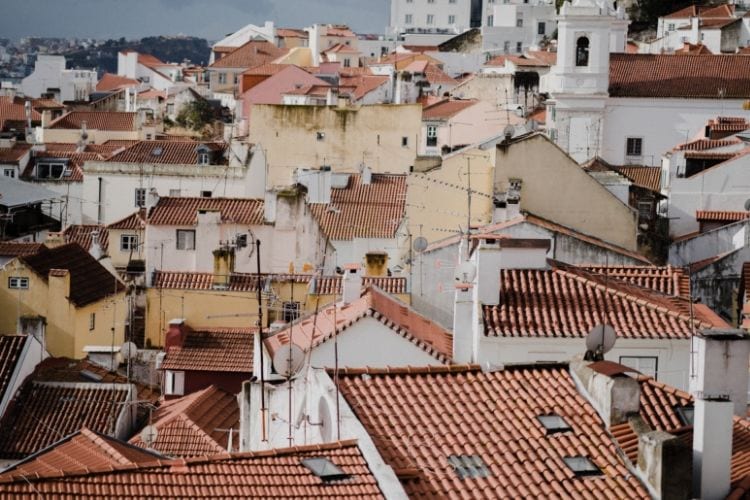 Healthcare in Portugal
In general, healthcare services in Portugal are good enough, but it could be better.
Some people have to be part of long waiting lists (that last for years, actually) to have a surgery that is not considered urgent. That is by far the situation we have to blame. However, if we are speaking of an emergency situation, any hospital should take good care of you.
You normally have to wait more at public hospitals, since they are cheaper, but, in general, healthcare in Portugal is quite good.
How about public transportation?
That is by far one of the greatest advantages in the country. If you are considering immigrating to Portugal but you are not sure how to move around and don't want to spend money on buying a car, then you can be relaxed since transportation in Portugal is very good and reliable.
We have metros, trains, buses and trams ready to get you anywhere you need. If you wish to know more about the transport in specific cities, you can subscribe to our newsletter and receive our complete guides on that.
The job market
Well, not everything can be (that) good, right?
Don't get me wrong, because there are a lot of opportunities you can apply for in Portugal. But you will find strange the difference that exists in terms of the minimum wage (and salaries in general), which is of €600.
There are, of course, very well-paid jobs, especially in the Technology area, so don't lose hope! Jobs for foreigners in Portugal exist and they can get you anywhere!
Is it worth moving to Portugal?
If you got the job already, then don't hesitate. I don't know a single person who doesn't love this country, which has absolutely everything anyone needs. Great weather, delicious food, amazing places and monuments to visit and so much more can be found in this country.
Again, the cost of living can be cheaper than what you are used to paying at the moment, so that must be a pro when it comes to your decision. The only disadvantage I can think of is if you don't find the job of your dreams, or the one you need, to subsist in a different country.
Who can immigrate to Portugal?
There are no prohibitions in terms of country of origin when it comes to immigration Portugal.
Actually, this is one of the easiest countries to immigrate to because of the number of diplomatic deals Portugal has established over the decades. The process can change if you are a non-EU citizen, but we'll advise you on that.
Citizens from the UK
The UK still is considered to be in the European space. That being said, you only need a European passport to enter the country. However, in a period of 180 days, you only have 90 to stay in Portugal without a problem.
But supposing you are reading this to stay (and live) for a longer period, you then need to extend your stay. There are two ways of doing that:
Visit SEF;
Go to the municipality of the city you are staying in (also known as "Câmara Municipal" in Portuguese).
Why do you need to do that? Because you have to apply for residence in Portugal.
If you are worried about Brexit, we can tell you in advance that you will still only need a European passport and no Visa is required. But you want to review all your options, you can always see this advice from a UK expat.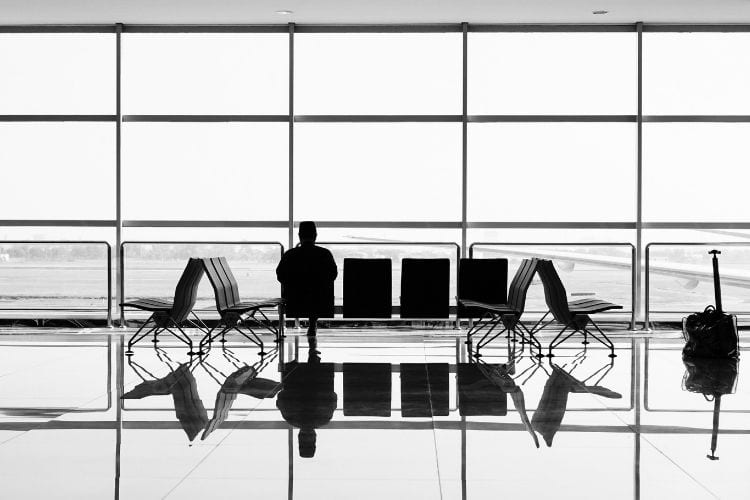 Citizens from the EU
European citizens should have no problem with the immigration process as long as they hold a valid passport. That includes citizens from the Schengen Area and also the Swiss who have a valid national ID.
In those cases, you won't need a Visa to enter the country. This includes the following countries:
Iceland
Liechtenstein
Malta
Norway
Switzerland
What about the 90 days?
Well, after that you need to follow the same process and apply for residence in Portugal.
Citizens from the US and Canada
If you are coming from the US or Canada, you also don't need a Visa during the 90 days period. After that, you have to apply for residence as well.
Citizens from Australia
No need for a Visa in this case as well. In fact, the following countries have Visa-free deals with Portugal (as long as the citizens have a valid passport):
Australia
Argentina
Canada
Brazil
Chile
Costa Rica
Ecuador
Israel
Japan
Korea
Mexico
New Zealand
Paraguay
San Marino
Singapore
Slovak Republic
Slovenia
The United States
Uruguay
Vatican
Venezuela
Wrapping up
Even though you don't need to hold a Visa when coming to Portugal from the countries listed above, you can't "stay forever" without proper documentation. After the 90 days, you need to register for residency in the country.
Once you have a residence certificate for 5 consecutive years, you can then apply for permanent residency at SEF, but you need to make an appointment first. By then, you will need to present proof of income and health insurance.
If you are a student, you need to present proof of University enrollment and you also need to prove that you can support yourself financially and medically, otherwise, you will not be able to stay in Portugal.
Don't forget about taxes, which you are eligible for after a stay of 183 consecutive days.
Portugal immigration: you need a reason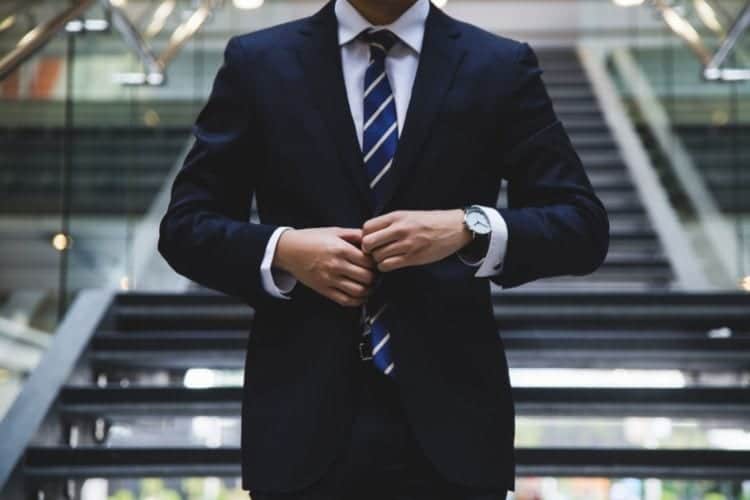 This is when things get a little more bureaucratic because you need to have a reason to immigrate to Portugal.
Depending on that, you will then opt for the correct appliance for your case, make an appointment on SEF and wait for 90 days. You will then be called for an interview that, if it goes well, gives you or visa.
Short-stay (Schengen Visa)
This is one of the main Visas you can apply for, also called Schengen Visa. It's an authorization issued by the Area members for three purposes:
Airport transit;
Traveling within the Schengen Area;
An intended short stay in one or more countries of the Schengen Area.
Even if you hold this Visa, you can still be stopped at border control and also be asked if you have enough money to stay for the time intended.
Long-stay (Portuguese National Visa)
You can either ask for a Temporary Stay Visa or a Residency Visa.
The Temporary  Stay Visa is valid for one year and allows you to enter and stay in the country as many times you need (within that one year). You can get this Visa for the following purposes:
Work
Study or research
Professional training, internship or volunteer work
Health
Youth mobility
Religious purposes
On the other hand, the Residency Visa is valid for 4 months. This one lets you enter Portugal a maximum of two times (within that period) in order to request a Residency Permit on SEF. You can apply for this Visa for one of the following reasons:
Work
Study or research
Professional training, internship or volunteer work
Family reunification
Fixed residency (retirement purposes, for example)
In either case, here's the application form.
Portuguese Visa: which one, application and costs
There still are a lot of countries that need a Visa to enter Portugal:
Afghanistan
Algeria
Angola
Armenia
Azerbaijan
Bahrain
Bangladesh
Belarus
Belize
Cambodia
Cameroon
Cape Verde
Central African Republic
Chad
China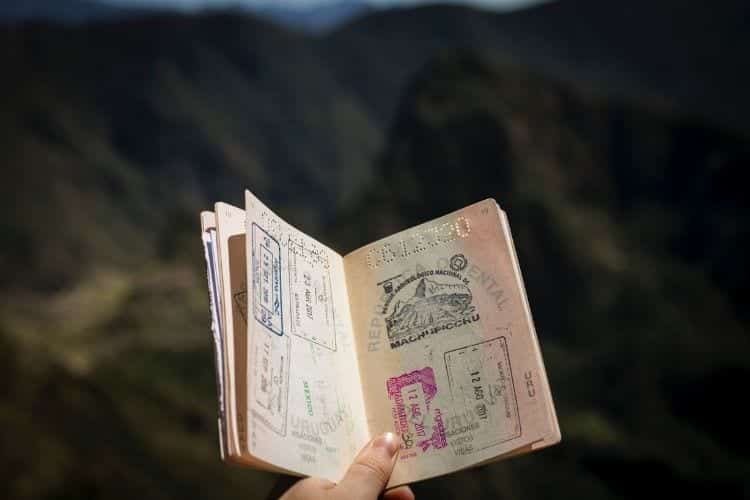 Types of Visa
Including the ones listed above, the types of visas that follow are the most common ones.
Schengen Visa
Also known as a short-term visa, this is the visa we have just told you about. It allows you to stay for 90 days in Portugal, but not only. Since this is a Visa of the Schengen Area, this means you can travel within the belonging countries as well.
Make sure you meet all the requirements first. This Visa costs €60, but there are some exceptions:
Citizens of Georgia, Kosovo, Russia and Ukraine pay €35;
Children (6 to 11 years old) pay €35.
Study Visa
The best visa for education purposes depends on the time you intend to spend in the country. That being said, you can either apply for a Temporary Visa (which lasts for one year) or a Residency Visa (valid for 4 months).
Studying in Portugal is a delight, so make sure you follow all the requirements.
The Temporary Stay Visa's fee is €75 while the Residency Visa fee is €90.
Work Visa
Most people come to Portugal to work for a specific company. It is important that you distinguish this situation, as the visa for an employee (this one) is different from the visa for an employer.
If you are coming to work for someone for a one-year maximum, then you have to apply for a Temporary Stay Visa. But, if you know you are being employed for a longer period of time, then it is best to apply for a Residency Visa, but you need to follow all of the requirements.
Tech Visa
This is one of the most recent visas created when it comes to immigration Portugal. Actually, it just started in January 2019 and intends to attract the most creative minds all over the world. The Tech Visa allows companies to hire employees outside the EU/Schengen Area, which shortens the whole process.
Companies need to be eligible for this visa and meet certain requirements. By doing so, they can employ as many people as they wish, as long the hired percentage is between 50% and 80%.
StartUP Visa
This is one of the most exciting visas actually since it also wants people from all over the world to invest in Portugal and to live here.
Starting from the bottom, the StartUP Visa is meant for the ones thinking of opening a startup in Portugal, who need to fulfil the following requirements:
Get its economic potential approved by IAPMEI;
Develop innovative products or innovative product or service activities;
Create qualified job positions;
Have the potential to attain, 5 years after the incubation period, a turnover over €325.000 per year, and/or assets' value over €325.000 per year.
Don't be unmotivated. Even though these requirements are very specific, there are a lot of succeeded companies that thrived in the country using this visa. Believe in us, it is very much possible to open a startup in Portugal.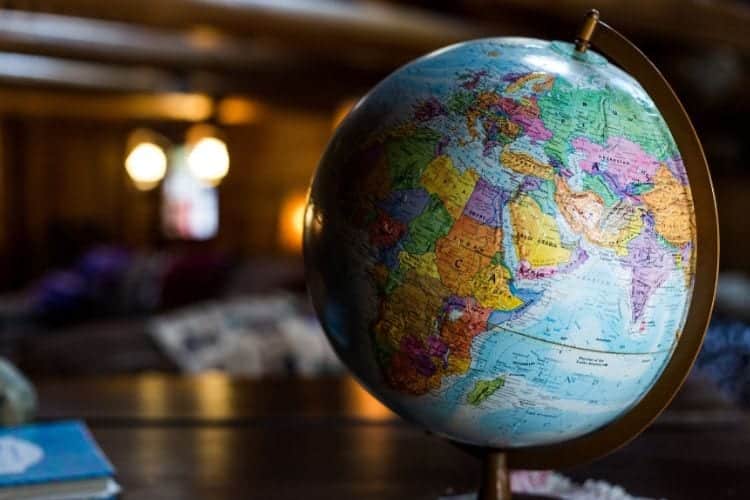 D2 Visa
Do we have entrepreneurs here?
This visa is for you. If you have an idea, a great and innovative one, and you want to bring it to life in Portugal, the D2 Visa is the right one for you because it also lets you live in the country. This option also applies to startups' opening, even though it is not the most indicated nowadays.
This visa also applies to the ones who already have a small business and want to move it to Portugal. The requirements you'll need to meet are the same as the Residency Visa's ones, but not only. You will also need to meet at least one of the following:
You have already invested in Portugal;
You have available financial means in Portugal;
You prove your intention to invest in Portugal.
To apply for D2 Visa you need to do it through SEF.
D7 Visa
The most indicated for people with a retirement fund or an investment abroad (outside of Portugal). In this case, you will also need to have specific documentation and meet the following requirements to prove you have financial means for the appliance:
The first adult applicant: €600 (100% of the minimum wage) x 12 months = €7,200 per year;
The second adult applicant: €300 (50% of the minimum wage) x 12 months = €3,600 per year;
Every member of the family under 18 years old: €180 (30% of the minimum national wage) x 12 months = €2,160 per year.
Remember these are annual values you need to guarantee and that it is not that easy to assure the D7 Visa. The higher your income is, the more probabilities you will have of your application being accepted.
Golden Visa
Golden Visa is the right option for investors who maintain business all over the world. The idea is to also attract those investments to Portugal in exchange for a facilitated immigration process. However, this visa is indicated to the ones with a lot of available capital, otherwise, it would be difficult to guarantee such a visa. From the following requirements, you need to, at least, meet one of them:
Investment of, at least, €350.000 in scientific research in Portugal;
Investment of, at least, €250.000 in Portuguese art, culture and heritage;
Investment of, at least, €500.000 in small and medium businesses in Portugal;
The purchase of real estate property in Portugal worth, at least, €500.000;
The purchase of real estate property in Portuguese urban regeneration areas with, at least, 30 years old – to the value of, at least, €350.000;
The creation of, at least, 10 job positions in Portugal;
Transfer €1 million to Portugal.
If you meet all the criteria, you will get the Residency Permit very quickly. Another advantage comes with a long-stay of more than 183 days – in this case, you won't need to pay any taxes.
This visa also has a fixed price, depending on the applicant:
The processing fee of the first application or the renewal of the Golden Visa for the first applicant: €527.60;
The processing fee of the first application or the renewal of the Golden Visa for each additional family member: €82.30;
Initial Golden Visa fee for the first applicant: €5274.40;
Initial Golden Visa fee for each additional family member: €5274.40;
Renewal of the Golden Visa: €2637.20.
Where to submit
The submission request for a Portuguese visa is normally done at consulates or Portuguese embassies. All the right locations for all of the countries in the world can be found here.
Policy for Portugal immigration
Insurances and taxes
Everything depends on the visa you apply for, in terms of money and documentation, so you should carefully read the information we have mentioned above for each of the visas available. Some can only cost €60, but if we are speaking of a StartUP Visa or a Golden one, the price will increase.
To that amount, you should also add health insurance money in case you want to do one. There are a lot of private services available and the most well-known is Medis, Medicare and Allianz. It all depends on the number of family members and also on what you need from such insurance, but on average you can spend €8 per month.
Again, to that amount, you also need to add the taxes' value, and that will depend on your income. Having the minimum wage in mind, taxes can vary between €150 and €200 on average. Also, don't forget the cost of living in Portugal, that normally is lower than what you would expect.
Planning to visit Portugal and have no clue on which travel insurance to pick?
Check out these options:
World Nomads
Simple and flexible travel insurance, even if you've already left home.
Get a quote: [ins-worldnomads]
HCCMIS Atlas Travel
Built for individuals traveling outside their home country for more than 5 days – includes coverage for COVID-19 (SARS-CoV-2)*
Get a quote: [ins-hccmis]
Planning to visit Europe? Get Schengen Zone Insurance
Check out these options:
Axa Travel Insurance
Extensive protection and 24-hour assistance
Get a quote: [ins-axa]
Europe Travel Schengen
The number 1 global insurance with 24-hour assistance
Get a quote: [ins-schengen]
Looking for the best health insurance in Portugal?
Check out these options:
Cigna Global Health Insurance
Get access to an extensive global network with 24/7 multi-lingual support, in-house clinical treatments, and more.
Get a quote: [ins-cigna]
Allianz Worldwide Care
Your medical expenses will all be covered when living abroad.
Get a quote: [ins-allianz]
Portugal Immigration: best cities to live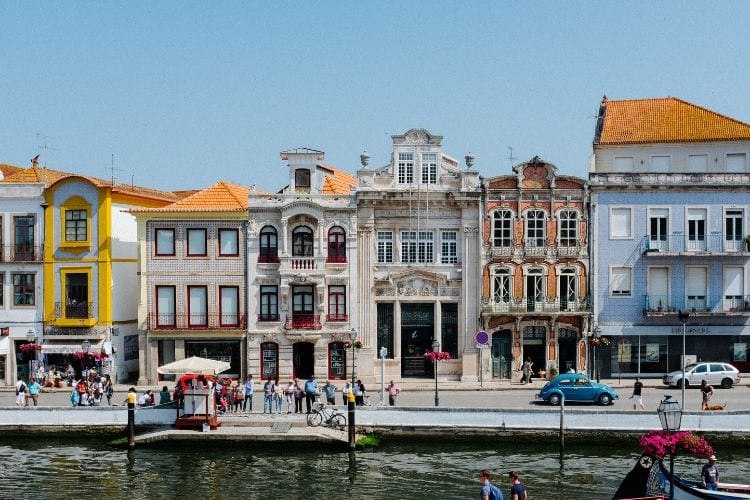 From the north to the south of the country, there are amazing cities in Portugal. Find out the best ones:
Where to find more information about Portugal Immigration
The most complete website for immigration Portugal is SEF, but you can also check the Ministry of Foreign Affairs' site for complete information on everything you need to move to Portugal.
By any chance, you should go through this process on your own. You should have a lawyer guiding you at every step.