UPDATE: In 16 February 2023, the Portuguese Government announced the end of the Golden Visa program as part of a series of measures involving housing conditions and real estate investments in the country. The details of the Portugal Golden Visa ending and the timescale of the changes have not yet been announced. You can read more about that – and follow our updates – in the article Portugal Golden Visa Ending: What Do We Know 
If you are considering making a long-term investment to get a European nationality, then you should consider the Golden Visa in Portugal.
In this article, we will tell you what you need to know and how to go about it.
What is Portugal's Golden Visa?
The Golden Visa programme in Portugal began in October 2012 to attract non-EU citizens and third-country nationals to make investments in Portugal and be eligible to apply for Portuguese citizenship after five years.
This scheme has become a common means of establishing residency and relocation to Portugal.
Residency by investment
The Portuguese Golden visa scheme is a residency programme designed by the Portuguese government mainly to attract foreign capital investments and investors to Portugal. It offers a fast track to getting a residency permit for non-EU citizens and their families in Portugal and eventually Portuguese citizenship.
What are the advantages of a Golden Visa?
You and your family can apply for Portuguese nationality after five years;
You only need to live in Portugal for seven days in the first year and 14 days in the subsequent years (consecutively or non-consecutively);
You are allowed to travel without another visa in the Schengen Area; and
You will have access to education and healthcare in Portugal.
If you want specialised assistance, Global Citizen Solutions can help you with the Golden Visa process.
Get expert advice on getting a Golden Visa in Portugal
Investment consults, real estate portfolio strategy, tax residency advice or second home location planning - we're on hand to help with whatever you need.
Global Citizen Solutions -
Schedule a free 15 min call with our specialists
General requirements
Only Non-EU nationals can apply for a Portuguese Golden Visa. Then, you must make an investment in any of the following ways to be eligible for a Golden Visa in Portugal:
Acquisition of real estate worth €500,000 or more;
Acquisition of property worth at least €350,000 (the property must be in the regeneration area and over 30 years old);
Capital transfer of €1 million to Portugal (including investments in company stocks and shares);
Investment in research activities in Portugal worth at least €350,000;
Investment of at least €250,000 for the maintenance and recovery of Portuguese Arts & Culture and national heritage;
Creation of a company employing at least 10 Portuguese taxpayers;
A €500,000 capitalisation of a small and medium-enterprise (SME) in Portugal;
Transfer of capital amounting to €350,000 or more, for the creation of a commercial company with its head office in Portugal, together with the creation of five permanent jobs; or
Increase the share capital of a commercial company established in the Portugal, with the creation or maintenance of jobs, with a minimum of five permanent employees, and for a minimum period of three years.
After making an investment in any of the above for the purpose of getting a Golden Visa, you would be required to maintain the investment for at least five years from the date of issue of the Golden Visa.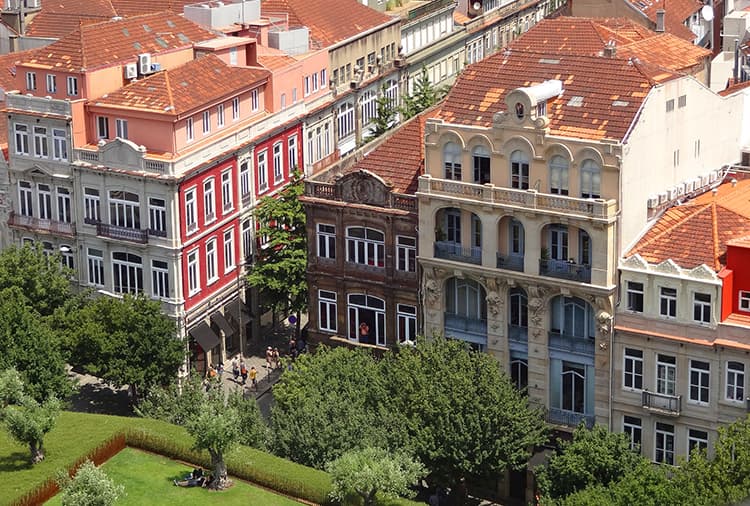 How long does the process take?
Once any of the listed investments is completed and all relevant documents for the Golden Visa application have been submitted, The Portuguese Immigration and Borders Service ("Serviço de Estrangeiros e Fronteiras" or SEF) can take between four to six months to process residency.
The application for family members can also be done simultaneously. In order to reduce the processing time, in recent years, the SEF has continuously made legislation to make the process faster.
How much does it cost?
The table below shows the initial and renewal costs of getting a Portuguese Golden Visa:
| | | | |
| --- | --- | --- | --- |
| | | Main Applicant | Other Applicants |
| Initial fees | Processing fee | €527.60 | €82.30 |
| | Approval fee | €5,274.40 | €5,274.40 |
| Renewal fees for subsequent years |  Issuance fees | €2,637.20 | €2,637.20 |
| | Renewal fees | €527.60 | €82.30 |
Do I need help from a real estate agent or lawyer?
Yes! It is important to get the help from a lawyer as you would be making a huge investment whether in real estate or capital transfer. So, you need to be careful to avoid scams and bad deals which could have adverse implications on your golden visa applications. It is better to seek proper guidance from reputable real estate and law firms in Portugal.
For personal assistance, contact Global Citizen Solutions who can help you with the Golden Visa application.
Can you get citizenship with a Golden Visa?
Yes! After five years of maintaining your investment in Portugal, living the minimum required number of days in Portugal and having a clean criminal record, then you can apply for citizenship at the end of the fifth year.
Note: the process for gaining nationality after application can take up to six months to process.
What kind of investment in Portugal is the best?
Since the inception of the programme in 2012, most foreign investors have used the option of buying a property worth at least €500,000 to process their Golden Visa applications. If you are considering the Golden Visa in Portugal, then this might be the best route to go.
Is it a good time to invest in Portugal?
As of this moment, it is a good moment to invest in Portugal especially in real estate as there are more and more people moving to Portugal and because it has become a major tourist destination.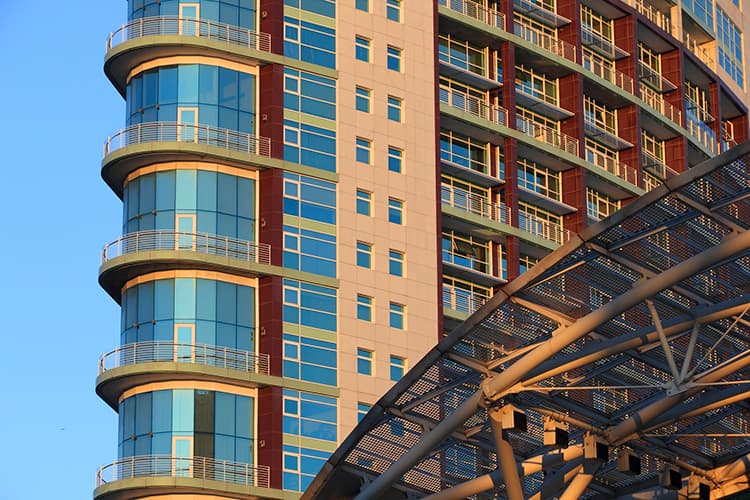 Golden Visa in Portugal is popular
The Golden Visa in Portugal is one of the most sought-after residency programmes in the world and has attracted over 6,000 foreign investors and their families to Portugal since its beginnings in 2012.
It has also been a success for the Portuguese government as the programme has brought in almost €4 billion into Portugal's economy so far.
The most common nationalities to have taken advantage of the Golden Visa scheme in Portugal so far are Chinese, Brazilian, South African, Turkish and Russians.
Do you have any experiences to share? Feel free to leave a comment below.
Did you know we have a free newsletter? Subscribe today and never miss a thing from us.