Did you know that after Lisbon, Vila Real was the only city in Portugal to house more members of the Portuguese royal family during the middle ages?
Hence the name, Vila Real which means Royal Town.
All about Vila Real, Portugal
First, let's start with a brief history about Vila Real in Portugal.
Vila Real is a small hilly city that overlooks the gorges of the Corgo River. It was founded in 1289 by King Denis of Portugal and is commonly known as the Royal town because many grand palaces were built in the city between the 16th and 17th century. Most of these were second homes and palaces for the Portuguese royal families in the middle ages.
One prominent figure to hail from Vila Real is Diogo Cão, a great explorer from the age of discovery who explored Africa and is credited for the discovery of the Congo River.
Where is Vila Real?
Vila Real is situated in the Trás-os-Montes region in northeast Portugal. It is 100km (62 miles) from the Francisco Sá Carneiro Airport in Porto. Some neighbouring towns near Vila Real are Peso da Régua and Sabrosa.
How to get to Vila Real?
There is no train to Vila Real but if you want to use public transport in Portugal, the bus is really quite cheap and very comfortable.
Getting to Vila Real by bus from Porto
Porto to Vila Real by bus takes about one hour and thirty minutes. Tickets can be bought online from Rodonorte  and Rede Expressos.
Getting to Vila Real by bus from Lisbon
The journey from Lisbon to Vila Real takes about five hours. The bus leaves from the Bus terminal in Sete Rios. Tickets can be bought online from and Rede Expressos or at the station. We recommend getting your tickets in advance as it's really popular.
Getting to Vila Real by Car
Driving to Vila Real is possible as it is well-connected to the motorway in the region. A drive from Porto to Vila Real is only about an hour and if you are driving from Lisbon, it takes about four hours. A nice road trip!
Other close cities you can travel from are:
What's the weather like in Vila Real?
Vila Real's weather is quite different from most parts of Portugal. In Vila Real, the climate is a mix of temperate and Mediterranean climates, because of this, the winter in Vila Real is usually long and very cold with frequent rainfall and sometimes snow! Summers are short and very hot.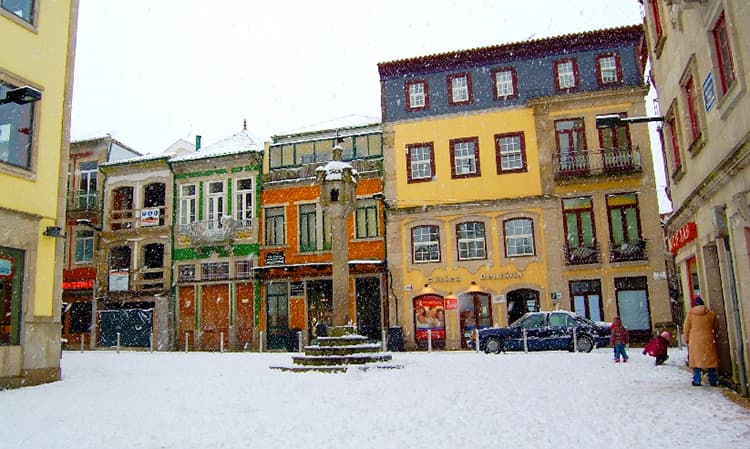 Best time to visit Vila Real
To be able to generally enjoy outdoor activities in Vila Real, the best time to visit is usually between June to September. The rainy days are not many in that period with the only downside being it gets too hot.
Things to see and do in Vila Real, Portugal
If you are planning on staying for a few days in Vila Real, here are our top things you must see and do.
See unspoiled nature and go hiking in Nature Park of Alvão ("Parque Natural do Alvão")
The Nature Park of Alvão is an extraordinary natural space with mountains, valleys, waterfalls and wonderful villages sandwiched in between Vila Real and Mondim de Basto. There are also walking trails that are perfect for hiking. A must visit for nature and hiking lovers.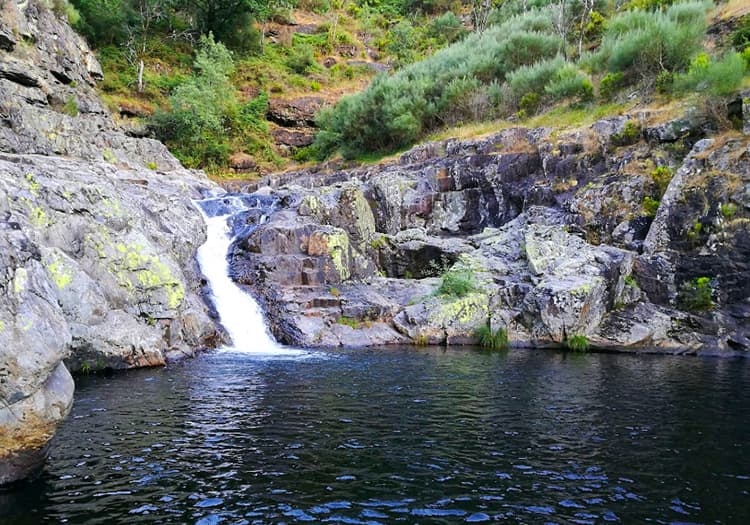 Visit the Panóias Sanctuary ("Santuário de Panóias")
The Panóias Sanctuary is a historic sanctuary on the outskirts of Vila Real that dates as far back as the third century where the Romans once used it for sacrificial rituals. It is known to be one of the oldest sanctuaries in the Iberian Peninsula. It's been well-preserved and you can still see Greek and Roman inscriptions on some of the stones.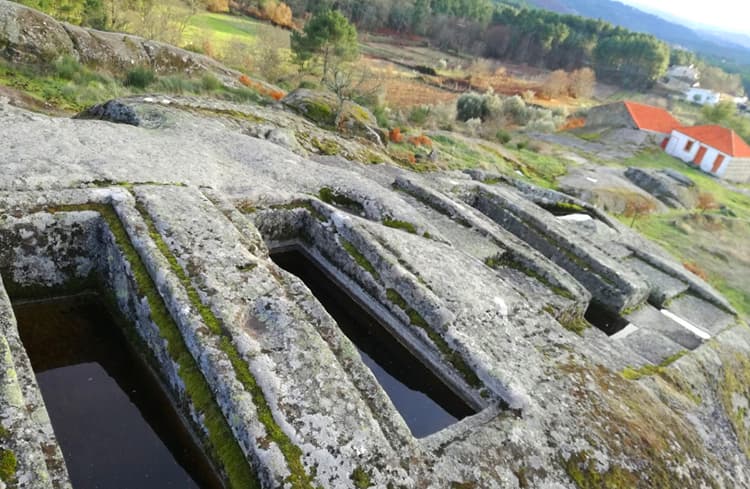 See the Mateus Palace
The House of Mateus or Mateus Palace was built in the 18th century. It has beautiful baroque architecture, lovely gardens, elegant statues and a pond. The Palace gives an interesting insight into the life of nobles in Portugal.
The only way to see the inside is with a guided tour as it is privately run. Tickets are €12.50 for a tour of the house and time in the gardens or  €6.25 if you would just like to stroll through the gardens.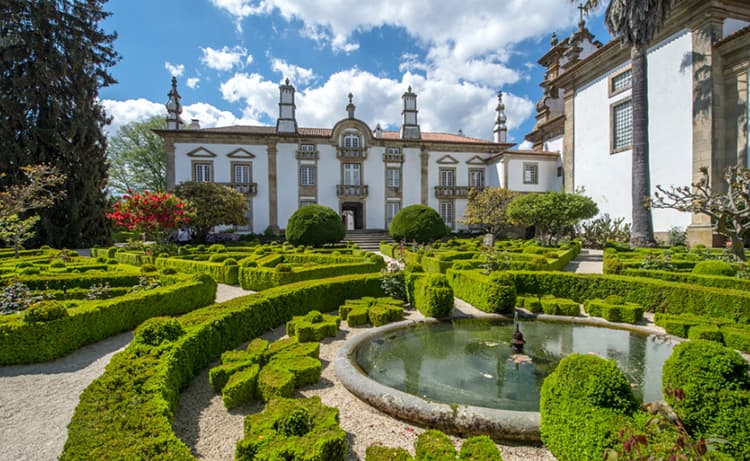 Party with the locals in the June festivals
In Portugal, June is the festival month all over the country. If you happen to visit Vila Real in June, you should join in the celebrations. In Vila Real, the festivals are very interesting and thematic.
The Santo António festival, in honour of the Patron Saint of Vila Real, is one of the most colourful festivals in the city. It's usually celebrated on 13 June.
The São João festival is on the eve of 23 June and São Pedro festival is on the 28 and 29 June and are also large, fun-filled festivals that all the locals get involved in.
The Vila Real Museum of Archeology ("Museu de Arqueologia e Numismática de Vila Real")
If you are a lover of history and archaeology, then you would absolutely love the Vila Real Museum of Archeology. It houses a rich collection of archaeological artefacts and an extensive collection of coins from the pre-Roman times.
The Bridge of Wire ("Ponte de Arame" or "Ponte Pênsil")
The Bridge of Wire is a genius piece of work in the valley of Tâmega. It connects the towns of Ribeira de Pena and Santo Aleixo d'Além Tâmega. It's a fascinating 20-metre long bridge that was once the only means of travelling between the two villages.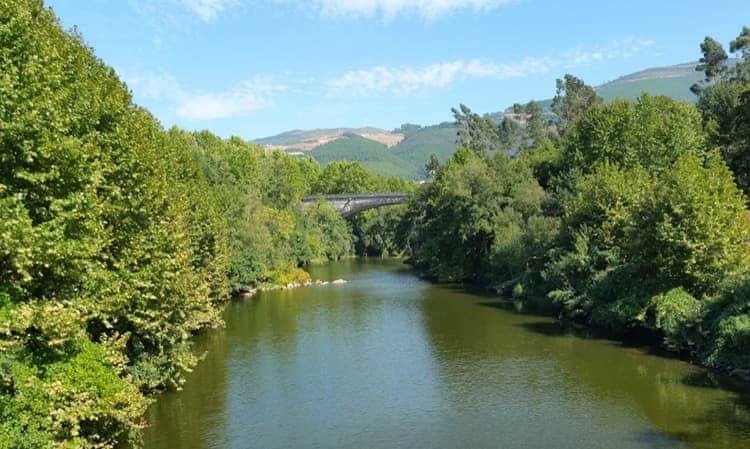 Relax in the Corgo Park ("Parque do Corgo")
The park is the biggest green space in Vila Real. It's a good place to relax, hang out and do some recreational activities.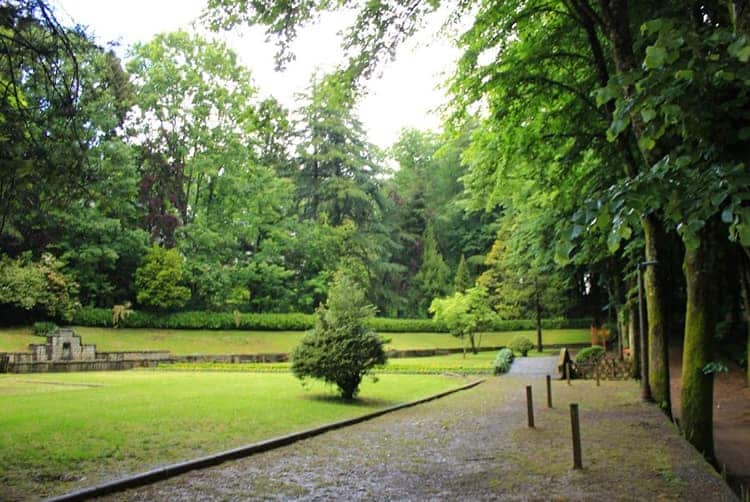 Where to eat in Vila Real?
As usual, don't forget to try out some local cuisine in any Portuguese town you visit, it's always delicious.
Some good restaurants in Vila Real are:
Restaurante O Transmontano serves typical Portuguese cuisine with excellent, friendly service.
Address: Rua da Misericórdia 35.
Restaurante Cardoso is rumoured to have the best "Francesinha" in the area. A typical Portuguese meal at very reasonable prices.
Address: Rua Miguel Bombarda 42.
Casa Lapão is especially known for its local pastries and sweets. A real treat.
Address: Rua da Misericórdia 53-55.
Bons Tempos for traditional Portuguese and Mediterranean dining. The house special is "Bacalhau na Broa"  which is a delicious mix of cod fish with corn bread.
Address: Rua de Santa Sofia 41.
Also, you should dig into the traditional pastry, "Cristas de Galo", which originated from a former convent of Santa Clara, in Vila Real.
How to get around Vila Real?
Getting around the city is mostly done by walking or driving a car in Portugal. You can also use the local transportation in the town to visit some sites.
Where to stay in Vila Real
Here we've chosen a few of the nicest hotels that we can recommend for your visit to Vila Real.
Casa Agrícola de Levada
Casa Agrícola de Levada is a family-run villa is located close to the city centre and is surrounded by lots of greenery. Ideal for a good rest and contact with nature.
Hotel Miracorgo
Hotel Miracorgo (website is in Portuguese) is a modern hotel overlooking the Corgo River in the city centre with the rooms offering stunning views of the city. It's a good base to explore the city.
Casa Do Prado
Casa Do Prado is guesthouse tucked away from the city centre with good facilities and a beautiful garden. It also features a fantastic indoor swimming pool and free parking is available.
Residencial Encontro
Residencial Encontro is right in the centre of the old town and offers quick access to most of the historic sites in Vila Real. A downside is the surrounding area can be a bit noisy.
Borralha Guest House
Borralha (website is in Portuguese) is a boutique hotel close to the historic centre of Vila Real with beautiful surroundings and features an outdoor swimming pool.
Is Vila Real worth visiting?
Vila Real is an excellent city to walk around in, feast in and see lots of medieval monuments and pristine nature.
Visiting Mateus Palace (one of the most beautiful manor houses in Portugal) and Quinta do Paço gives you an insight into the medieval times in Portugal while other nearby places like Morão mountain and the Alvão mountain range have fantastic viewpoints.
In all, Vila Real is another hidden gem in the north of Portugal worth visiting, because of its natural beauty which is unique and fascinating.
How about doing a tour around Vila Real?
If you don't want to go through the hassles of planning a trip to Vila Real, you can book a day tour from Porto to Vila Real and Amarante with Get your Guide.
Live in Vila Real
From an expat's point of view, living in Vila Real doesn't offer too much in terms of business and leisure except if you are looking to work remotely or retire to a very quiet and serene environment. In that case, living in Vila Real would be an excellent option.
The cost of living in Vila Real is quite low and the price of property is generally lower than other parts of Portugal as there isn't too much development in the area. Most of the buildings still look medieval but really, that's the charm of Vila Real.
What are you waiting for? Pack your bags, come and explore the beautiful city of Vila Real and other historic cities in the north of Portugal.
If you like this, you may also like: 
Why You Should Visit Gerês at Least Once in Your Lifetime
Explore Bragança, Portugal: History, Cuisine and Nature at its Finest
Visit Viseu: A Historic and Beautiful Getaway in Portugal
Want to find out more about Portugal and where to go? Subscribe to our newsletter for all the latest insider tips and advice.