Volunteering is in the bucket list of most of us. Helping out others in need, doing something for our environment or raising attention for a social issue are all good reasons to spend our time and energy.
By being a volunteer in Portugal you can have numerous benefits.
And what are those?
Read further and figure out why is it a good decision to be a volunteer in Portugal and how can you make it real!
Why should you volunteer in Portugal?
To help. Kids, elderly people, animals or nature in general. There are so many issues which need some extra hands in this country. By being a volunteer in Portugal you have tons of opportunities to make this world a better place.
For personal growing. When you are a volunteer in Portugal you think you give something for the community. But in reality, you gain much more from them than you give. Learning how other people live, think and feel opens your mind and gives you a different view on life.
To appreciate what you have. Meeting with people in need, animals who suffer or working on a plantation teaches you a lot about the real value of things. You learn how lucky you are and how much you have – and which of that stuff is actually precious.
To meet with new people. You will meet some people from totally different backgrounds and mindsets. You will meet people who are just like you. And you will make close friends from both of these groups.
To spend time in Portugal. Being a volunteer in Portugal is a good excuse to spend a longer period here. You have time to get to know the country and meet with real locals. It gives you the opportunity to learn more about Portugal other than the tourist attractions and the Pastel de Nata.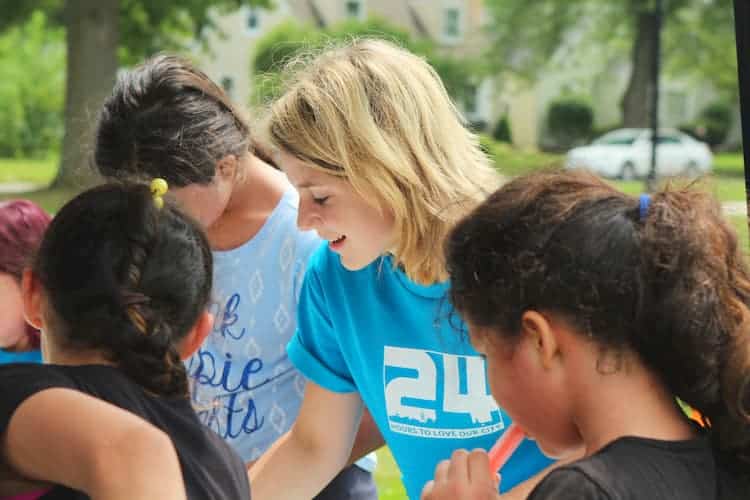 Things you need to volunteer in Portugal – Do I need a visa to volunteer in Portugal?
In case you are not from the European Union or from the European Economic Area and plan to volunteer in Portugal for longer than three months, you will need a visa.
The Residency Visa is valid for four months and you can apply for it in case you want to be a volunteer in Portugal. You can also apply for a resident permit which allows you to stay for one year.
Visit the official website and check all the details, what kind of visa you need for volunteering.
To know more about visa requirements in general, read our article here!
Types of  Volunteering you can choose from
There are many different ways to be a volunteer in Portugal. You can join long term programs at different organizations and stay until up to one year.
There are also shorter terms, for 9 or 6 months, even from one to three months.
The other solution if you already live here and would like to volunteer during your free time. You can choose an organization and help them out a few hours per week.
Volunteer opportunities in the different parts of Portugal
In case you are more flexible with the topic but want to be in a specific place, read further!
We give you some ideas on how to be a volunteer in Portugal's different parts such as in Lisbon, Porto, Algarve or in the island of Madeira.
Choose your favourite location and look for the best organization there!
Volunteering in Lisbon
The Portuguese capital offers numerous volunteering opportunities. You can help for kids in disadvantaged neighbourhoods with Spin in their summer volunteer program or collect food and share it between the hungry with ReFood.
You can also take part in helping immigrants and refugees to fit in their new home in Portugal with Lisbon Project or cheer up some shelter dogs at Casa dos Animais.
Volunteering in Porto
Liga Portuguesa Contra o Cancro is a non-profit organization whose aim is to help the patients and their families to fight against cancer.
To be a volunteer here, you need to pass a test, a four-month-long studying period and you have to dedicate at least three hours per week to the case.
If you can not get involved at this level, you can still help them with some donations, either money or blood which are also just as precious.
In case you want to be an environmental volunteer in Portugal, connect with Quercus and participate in their programs about raising attention to global warming and encourage people to use less plastic items.
To stand up for LGBTQ rights and help to the members of the community, join ILGA. You can join them to educate adults and kids about accepting the different forms of love. By being a member you have to donate at least €18 for the organization twice a year.
Another volunteering option in Porto is to take care of some shelter animals. If you are wishing to adopt a dog or just be a temporary owner, check out Animais de Rua and make a pet happy!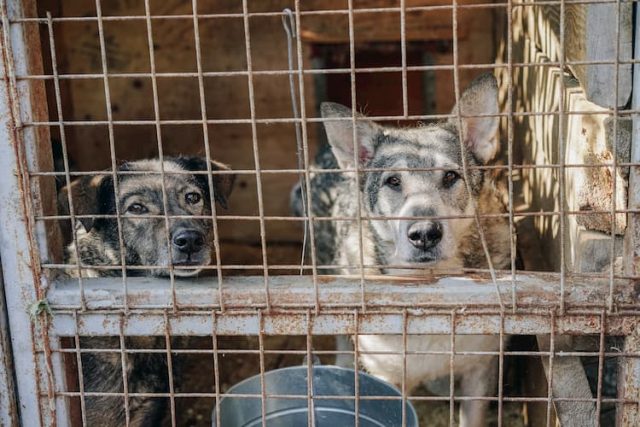 Volunteering in the Algarve
There are plenty of opportunities to be a volunteer in the south of Portugal as well.
You can help on families at Desafios Luminosos with donating clothes and other items kids and babies need, just like nappies and bottles.
The aim of the organization is to help out the locals in the holiday area. to open the eyes of visitors to the problems of the natives.
You can also collect and share food here with ReFood or you can support kids with special needs on their holiday in Centre Algarve.
There are a few Rotary clubs in the region as well, which are usually involved in charity. Contact them and ask if they need an extra pair of hands!
Volunteering in Madeira
Have you ever dreamed about living in nature, away from society in a little, peaceful community?
It is all possible in the beautiful Portuguese island, Madeira!
Just apply and be a volunteer at Thumbs up for Gaia!
In case you are more of an artistic soul, we recommend to get in touch with the ARTE.M association and ask them if they need any help for their exhibitions and projects.
List of Volunteering Programs in different topics
Are you more interested to volunteer in Portugal on a specific topic?
We collected them all and also some organizations where you can find the perfect spot for you.
Farm work
You can be a volunteer for a minimum of two weeks in CO Project Organic Farm and learn about sustainability and zero waste lifestyle in Serra, Tomar, the centre of Portugal.
Or you can join the Wwoof community and learn about sustainable agriculture in the most different parts of Portugal.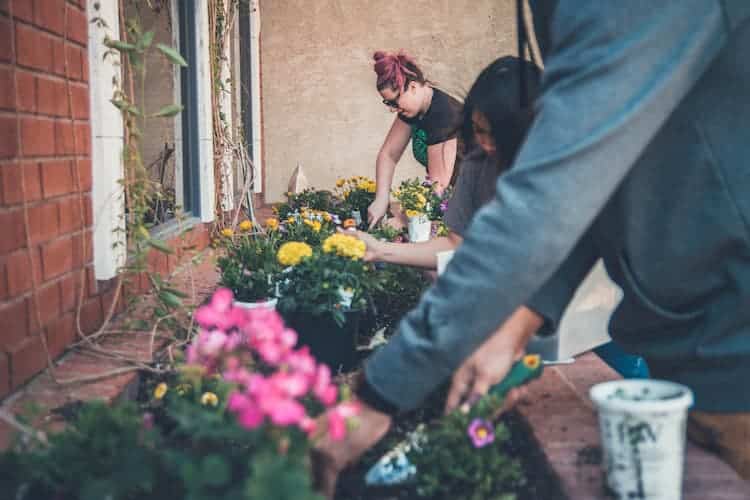 Surf camps
The midwest part of Portugal is famous for its perfect surfing spots. You can find plenty of surf schools in Peniche or Ericeira which are often offering free accommodation and classes in the exchange of some housework and help around.
You can also be lucky and find opportunities in the beaches nearby Lisbon or Porto. Check WorldPackers to find something for yourself!
Marine Conservation
Learn how to dive and clean the ocean with this amazing marine conservation opportunity in Cascais!
Also, you can save the whales and dolphins in the Azores! But be prepared! These volunteering experiences are not for free. The price for one week can be as much as €700-€1000.
Wolf Conservation
This is an amazing experience for a great goal. You can help the wolves in Portugal in order to avoid extinction and stay part of the fauna.
The Wolf Conversation centre is welcoming volunteers from February until November for a minimum of two weeks. The program costs €1218 including the accommodation in Mafra.
Animal Shelters
Casa dos Animais in Lisbon and Animais de Rua are happy for any volunteer in Portugal.
The shelter dogs and cats always appreciate the extra care you can give them on your free time. And if you would even adopt one of them, everyone wins!
Hostels
Check our list below about websites with volunteering offers! In most of them, you will find hostels which give accommodation and food in exchange for some housework and receptionist responsibilities.
This is also a good way to enjoy the country and be a volunteer in Portugal.
NGO Volunteering
You can collect food and give it to the hungry with ReFood all around Portugal.
You can stand up for women rights with REDE de Jovens para Igualdade or for LGBTQ right with ILGA.
Whatever is your passion, find your matching NGO and be a volunteer in Portugal who cares about society and human rights!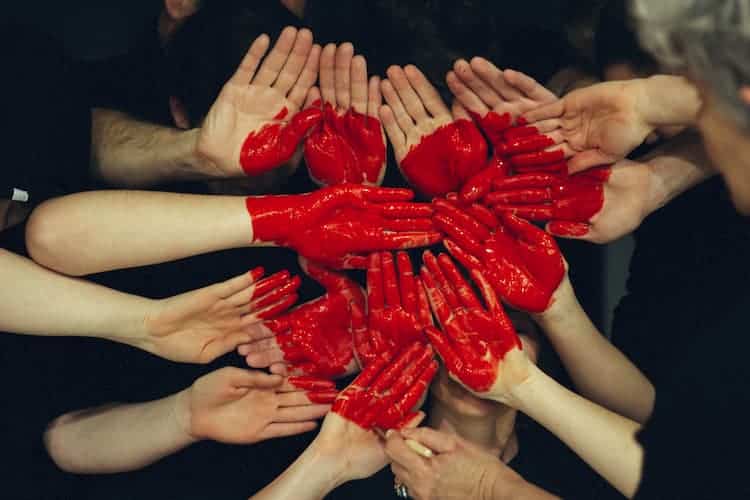 Building Houses
Habitat for Humanity is a non-profit organization, building houses around Portugal for low-income families. Join them to improve the living conditions of habitats and learn about constructions first hand!
Studying and volunteering
Are you still a student? Ask how can you be a volunteer in Portugal at your Portuguese receiving university! The local student organization must have some charity program you can take part in.
Summer Volunteering Program:
There are plenty of opportunities to spend your summer as a volunteer in Portugal.
For example with AIESEC's Global Volunteer program.  Browse on their website and look for the most interesting opportunities! They usually last from six to twelve weeks and cover accommodation and most of the meals as well.
In case you are between 17 and 30 years old, you can also apply for an EVS short or long term project.  The European Voluntary Service offers numerous projects in every possible area, from child and elderly care to environmental or art projects.
Sign in at a sending organization and start your adventure now!
Teaching English
As a native English speaker, you can be a volunteer in Portugal with CIEE. The organization offers accommodation at host families and two meals per day for $900 for a 2-3 months period. They also pick you up in the airport and provide a 24hour emergency support during your stay.
Want to know more about teaching English in Portugal? Read our article about it. 
Volunteer for events
Portugal also has several events and festivals where it is worth to volunteer.
Just like the Web Summit, which is – regarding the Forbes magazine – the best technology conference on the planet. You can apply here, meet with technology experts, work around the conference and listen to the presentations in your free time!
Boom festival is also a unique event, attracting a lot of guest from all around the world. The festival happens in every second year, next time in 2020. In case you are interested in how it is to be a volunteer in Boom, read their guide here and apply in time!
List of websites where you can find volunteering work
Didn't find the perfect volunteering opportunity so far? Here is a list of websites where you can register and look around! Some of them have a yearly or bi-yearly registration fee, but if you use the website, that €20-€30 will worth it immediately.
HelpX is one of the first websites of its kind. There are a lot of hosts and guest, definitely check worthy. Workaway already has a nicer platform and also a huge database to look for opportunities from house sitting, to hostel volunteering, farming or teaching.
It also provides cultural exchanges, language learning and travel buddy search for single travellers and even for families.
If you are all about a sustainable lifestyle, WWOF will be the perfect choice for you. You can live and learn in sustainable farms and get accommodation and food in exchange for your help.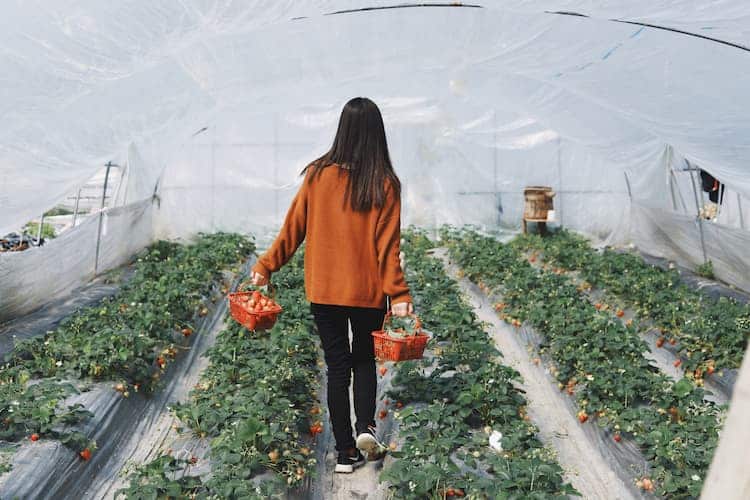 In case you are between 17 and 30 and interested in short or long term projects with NGOs, do not hesitate to live with your EVS opportunity! They provide accommodation, language course and pocket money for every single volunteer in Portugal. Check the projects and the conditions here!
Otherwise, there are several other websites you can check, such as Worldpackers, GoAbroad or Go Overseas.
Is it worth it to volunteer in Portugal?
Being a volunteer in Portugal can be the best time of your life. There are plenty of organizations engaged in their activities and goals which really deserves some extra help. Their aim is to make their country a better place and help in every area in need.
What we recommend you is to choose a topic you are really enthusiastic about and do your volunteering experience in that area! This way you can dedicate your time and energy with a full heart on.
If you follow this one rule, we are sure you will be richer with a wonderful experience, where eventually you receive more than you ever imagined.
Find out more about Portugal, subscribe to our newsletter.