So you are moving to Portugal? First things first. Let's get you set up with the tax office to make life easier for your financial situation.
Today we are going to explain what a NIF is and why you need it if you are living in Portugal.
If you have just moved to Portugal and want to start working here or conduct business here, one of the first things you will need to sort out is getting a tax file number or NIF ("Número de Identificação Fiscal"). It is also called a contribution number ("número de contribuinte").
No matter where you are from, you will need a personal tax number (NIF). and you will need this if you enter into any legal activity or conduct a business in Portugal.
In order to obtain a Portuguese NIF, you will need to submit an application to the tax authorities of Portugal. It is important to remember that this process might differ for EU and non-EU citizens.
Need to Know Everything About NIF
Also known as Portuguese individual tax identification number, NIF is the taxpayer's personal number for tax purposes in Portugal, and is used for employment purposes or when officially conducting other activities in Portuguese territory. The NIF is issued by the Portuguese tax authorities. Applying for it should be done as soon as possible if you are in Portugal, even if only for short-term residency.
The NIF itself is a unique nine-digit number issued to each person, which can be disclosed in any tax correspondence with the tax authorities. It is shown on issued tax cards and also on Portuguese citizenship identity cards.
Who needs a NIF?
Anyone who lives in Portugal, whether official residents, citizens or foreign non-residents, must have a NIF in this country. Obtaining a NIF is not a requirement by Portuguese law, and you will not have big problems just because you did not receive it. But, without a NIF, you will not be able to perform such operations as buying property or opening a bank account in Portugal, getting a loan, or signing a mobile phone contract.
You will not even be able to accept any job opportunities in Portugal if the need arises.
Non-resident or temporary resident
If you are a non-resident or temporary resident in Portugal, you may initially be issued a temporary or tentative taxpayer number (NIF) which will be replaced by a permanent NIF number after a few months or after you become a permanent resident of Portugal.
How do I apply for a NIF?
Getting a NIF for residents of Portugal
You can apply for a NIF in a few different ways.
In person, by visiting the local tax office called "Finanças" or go to a citizen's shop "loja do cidadão" (website is in Portuguese only) if that is closer to your home.
Or, if you are a business, you can apply online at Finanças (website in Portuguese only). Currently, this online application option is not available for individuals.
Alternatively, you can also ask a lawyer or an accountant to do it for you. But here's the best part. There's now an official, online service for getting your shiny NEW NIF number, at the click of the button. Visit GetNIFPortugal for more information on the matter.
Getting a NIF for non-residents of Portugal
If you are a non-resident of Portugal and want to apply for a Portuguese taxpayer number from outside the country (for example, if you want to buy property in Portugal), you can get a temporary NIF through a Portuguese lawyer or financial representative in Portugal who agrees act on your behalf.
Getting a NIF for non-EU residents
If you are a non-EU citizen applying for residency in Portugal making a significant investment in the Portuguese economy through the Golden Visa program, you can apply for a Portuguese NIF simultaneously with the application for a Golden Visa.
What documents do I need to apply for a NIF?
Identification
Requirements for the necessary documents for obtaining a Portuguese NIF can be called minimal. You will need to provide only a photo ID (or a scanned, signed copy when you use a lawyer or representative in Portugal).
For non-citizens of the European Union (EU), the European Economic Area (EEA) or Switzerland, you must present your passport. This is a mandatory requirement.
For EU, EEA or Swiss citizens, you can show your passport or your citizen's identity card.
In some cases, those who cannot submit a passport or an official photo ID may use their birth certificate instead.
Proof of residency
If you are applying for a NIF, whilst in Portugal, you will need to provide proof of your residential address. For example, a confirmation can be a utility bill, rental contract etc.
If you are applying from abroad through a lawyer or tax representative, you will need to submit a document signed by an attorney (which also needs to be translated into Portuguese) to such a person, which gives permission to them to act on your behalf.
What does a NIF cost?
Obtaining a NIF is free but if you would like a Portuguese tax card, there is a  cost of €6.80.
NIF number all taken care of
We hope that this has clarified getting set up in Portugal as far as the tax office is concerned. We also have some more information on setting yourself up as a freelancer or self-employed so be sure to check that out.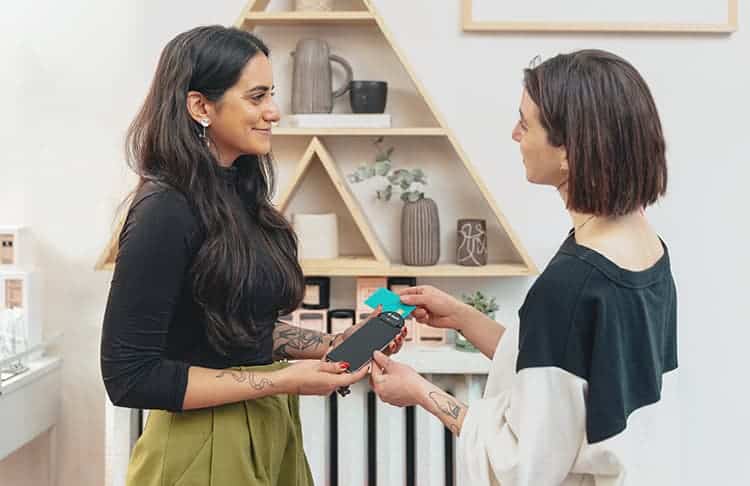 If you have any questions or comments, please let us know in the comments section below. We would love to hear from you.
Also, don't forget to subscribe to our newsletter for all the latest information and tips about visiting and living in Portugal.
You may also be interested in:
Portugal Money, What You Should Know About Cash in Portugal
Register as a Freelancer in Portugal with Our Step-by-step Guide
Opening a Bank Account in Portugal, Tips from an Expat
Best Portuguese Banks: Manage Your Money and Keep it Safe