Do you want to know what it's like to live in Portugal's second largest city?
Or, are you moving to Portugal to live in Porto?
If you answered Yes, then this article is for you!
Here you'll find information about the cost of living in Porto, the labour market and other tips to make living in Porto an amazing experience.
All about living in Porto
First of all, where is Porto?
Porto is situated along the Douro River 300km (186 miles) from Lisbon in the north of Portugal. It is renowned for its Port wine and its outstanding architecture and has become a huge tourism hub in Portugal.
So let's look at what it takes to move to Porto and live there.
The labour market in Porto
One of the first things you will probably think about when moving to Porto is finding a job.
Are there jobs for expats?
Though still reeling from the effects of the 2008 recession in Portugal, Porto's labour market is gradually picking up and work opportunities are becoming more available in Porto's main industries such as tourism, manufacturing, IT and technology.
There is also a startup scene rapidly developing in Porto which is making it a hub for entrepreneurial activities. For example, one of the most notable startups, to come out of Porto, Veniam, is now headquartered in Silicon Valley!
Have a look at the Porto Startup Scene group on Facebook to connect with other people and learn from their personal experiences.
Finding a job in Porto
Jobs are mostly advertised online through the company's website and several recruitment agencies like Indeed.
You can also go to some offices to check for vacancies and apply. This is very common in the tourism and hospitality industries.
It's always good to try the  local recruitment agencies like Randstad to leave your CV and contact details. They will contact if they have an opening that matches your skills.
Though there are jobs for only English speakers in Porto, if you are bilingual, you have a greater chance of getting employment easily.
What's the weather like in Porto?
Porto's weather is similar to the conditions found in most parts of mainland Portugal. It has a mild oceanic climate which makes the summers very hot and the winters relatively mild although slightly colder than other parts of Portugal. You can also expect more rain in Porto.
If you want to see how Porto compares to other parts of Portugal, you might be interested in: Weather in Portugal, a Detailed Look at the Mainland and the Islands.
Cost of living in Porto
The cost of living in Porto is the second most expensive city in Portugal after Lisbon and has been on the increase in recent years. That means it's slightly cheaper to live in Porto than in Lisbon.
The average salary in Porto is about €800 per month (after taxes) which generally means most people live on a tight budget.
Let's break it down into the basic necessities to see where it all goes to.
Food costs in Porto
Food in Porto is quite cheap so you would probably spend between €100 and €150 in a month depending on your eating habits.
If you like to occasionally eat out, it is inexpensive as a lunch or dinner in a not too fancy restaurant could cost only €6 or €7 while, eating out in a fancy place costs about €15 per person.
Cost of utilities in Porto
For basic usage of utilities in Portugal like electricity, water, internet, and heating, you will need about €150 per month.
Accommodation in Porto
For most people who live in Porto, renting a good apartment will take the majority of your income. For example, the cost of a one-bedroom (also called a T1) in the city centre is about €500 per month while a three-bedroom (T3) in the city centre could cost more than €1,000 per month.
To reduce the cost of renting, some people choose to live in shared apartments.
Is it easy to rent a house in Porto?
Getting accommodation in Porto is relatively easier than in Lisbon. In Porto, you have more options in good locations within the city limits.
To get an apartment for your specific tastes, you might need to be very patient to get a great deal.
To compare what it's like to renat an apartment in Porto compared to Lisbon, you might like to read: Rent an Apartment in Lisbon or Porto, a Local's Guide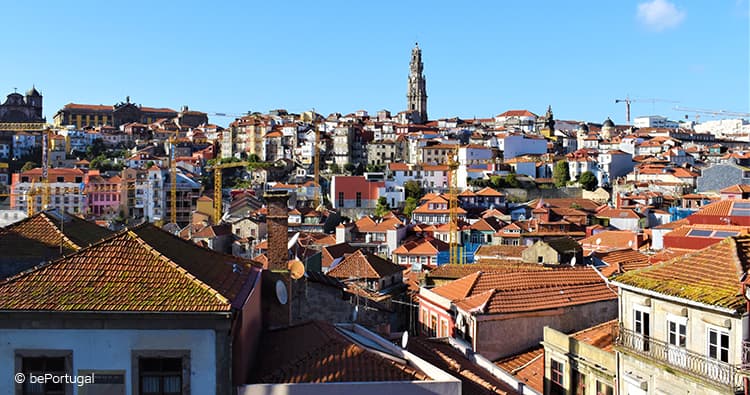 Buying a House in Porto
Porto is definitely a city to buy a house, especially for expats looking for an alternative to buying a house in Lisbon where the prices are sky rocketing.
The properties in Porto still offer good value for your money and are less inflated than properties in Lisbon and the Algarve. However, the prices are climbing up slow because of the Golden Visa scheme.
Also, another reason to consider buying in Porto is because it is a good investment when you consider renting, especially in touristic areas.
As always, try to get a lawyer and realtor when buying a house in Portugal so you don't run into problems with the government and also to avoid scams.
Best neighbourhoods in Porto

We know when considering the best neighbourhoods to live in, budget and lifestyle play a key role in your choice.
With that in mind, here are some of the best neighborhoods and hostels in Porto you should consider living in:
Upscale neighbourhoods of Porto
Foz do Douro
Foz do Douro is a fancy seaside neighbourhood off the Douro river with many upscale apartments that offer stunning views of the Atlantic. This area offers quick access to many beaches and it's a relatively peaceful and quiet neighbourhood. It is also one of the most expensive areas in the city to live in.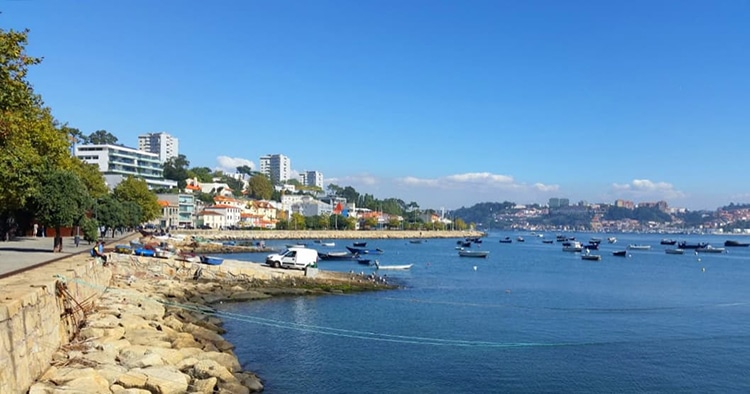 Riberia
Riberia is picturesque neighbourhood by the riverside in Porto not too far from the famous Port wine cellars. It is a bubbly and lively neighbourhood and it's also well served by public transport.
Budget neighbourhoods of Porto
Boavista
Boavista is a good area to live in Porto as it is quite central. You will only be 20 minutes' walk away from the river or downtown. The apartments in Boavista are decent and moderately priced.
Campanha
Campanha is one of the cheapest areas to live in Porto, albeit a bit far from the city centre. It is a non-touristic neighbourhood, so it is calm and very serene to live in.
There is also the Campanha station which is the main railway station in Porto. The station is also well connected with the Metro lines making trips to the centre easy.
Downtown Porto
Avenida dos Aliados
Located in the heart of Porto is Avenida dos Aliados. It is very central and well served by buses and the Metro with the nearby stations of Trindade and São Bento. It's an ideal neighbourhood for anymore who doesn't like to drive and likes to walk a lot.
The downside is that it can get very noisy at times, probably not ideal for light sleepers.
Public Transport in Porto
Public transport in Porto is efficient and affordable with various options which include the trains (underground and surface train), buses and trams.
The Metro (underground train) has six lines which serve the city and runs every day between 6 am to 1 am.
The public bus service is very extensive and covers the entire city. For more information on bus routes in Porto, visit the Sociedade de Transportes Colectivos do Porto (STCP) website.
A monthly transportation pass (regular) cost €31 per month.
In Porto, just like Lisbon, you can use the tram ("eléctrico") service. Currently, there are only three tram lines in operation in Porto and tickets can be bought on the tram and will cost you €3 per trip . This service is mostly used by tourists to see historic parts of the city.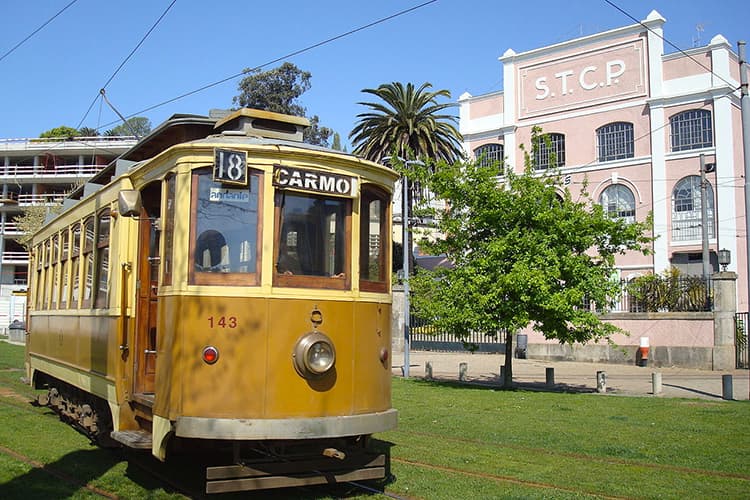 Airport in Porto
Francisco de Sá Carneiro Airport in Porto is a state-of-the-art facility located about 15km (9 miles) from the city centre. It is an international airport with lots of flight to many European destinations and also the home base of low-cost carriers like Ryanair and EasyJet.
Porto's airport is the second busiest in Portugal and serves over 10 million passengers annually. It is easily reachable by the Metro (Line E) and buses from the city centre.
Leisure and things to do in Porto
Porto is a great city that offers plenty of recreational things to do in your spare time. There is no shortage of activities to engage in.
Here's a list of few things you can consider doing in your leisure time in Porto:
Climb the Arrábida Bridge
This is probably the must-do thing in Porto. The Arrábida Bridge is a national monument and the only place in Europe where you can visit the arch of a bridge. Climbing to the summit of the Arrábida Bridge offers a surreal experience and serves exotic views of the Douro River and the Atlantic Ocean.
Go karting in Porto
Kart Center de Matosinhos is one of the best indoor go-karting facilities in Porto with well-designed tracks and is definitely something to do if you love motor racing. There is also a nice bar with pool tables.
Camping around Porto
Another thing you can always do in Porto is camping as there are many camping sites in the region. You will have your pick either camping by the sea or inland.
Some popular campsites are:
Hiking in and around Porto
Porto is very beautiful and has a great landscape, which makes it a great place to hike and do some walking trips to explore the charming city. You can check out some trails on Map my hike.
Parque da Cidade is the largest urban park in the city and is also a good place to walk, run or even meditate and do some yoga.
Water sports in Porto
There are also many water-related activities you can do in Porto such as scuba diving, kayaking and surfing.
Is Porto a good place to Live?
Yes. Definitely! It's an amazing city.
If you manage to get a great job, you will have a very good quality of life. Porto is a city rich in history, tradition, culture and great gastronomy. Besides this, if you are also into partying and going out the nightlife in Porto, is also amazing.
Let me summarise the pros and cons of living in Porto for you.
Pros of living in Porto
Efficient public transport service;
You will be living in one of the safest and most beautiful cities in Portugal;
There's no shortage of excellent Portuguese cuisine and Port wine; and
Easy to travel to Spain.
Cons of living in Porto
Expect it to rain more especially from October to February; and
There are less job opportunities than in Lisbon.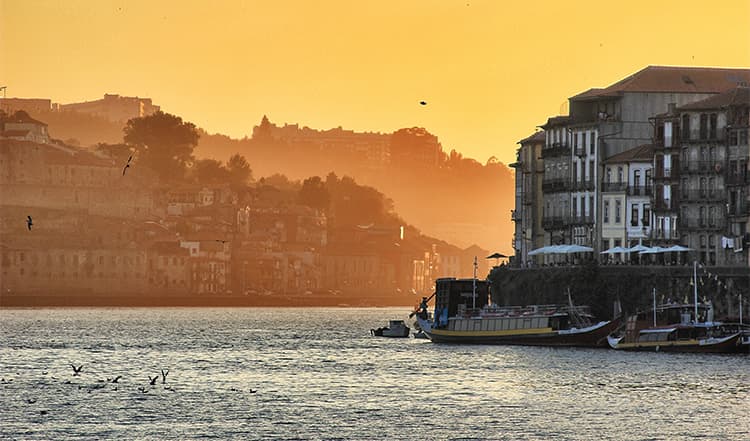 Porto expat community
There are a host of Porto expat communities on Facebook where they share their experiences of what it's like to live in Porto and give tips on various important topics for expats moving to Porto. You can join this group to learn from them or connect with other expats in Porto. Have a look at Porto Expats for a sense of what these groups are like.
Porto might be a small city but there's so much to do and experience. If you decide to live in Porto, it would definitely be one of the best decisions you ever made.
Do you have any questions about living in Porto that we didn't talk about yet? Let us know in the comments below.
Get expert advice on residency in Portugal
Investment consults, real estate portfolio strategy, tax residency advice or second home location planning - we're on hand to help with whatever you need.
Global Citizen Solutions -
Schedule a free 15 min call with our specialists