Interested in studying Portugal?
Discover why Portugal should be your choice to study.
Portugal is the westernmost country in Europe with a beautiful coastline, great history, rich culture and one of Europe's most appealing destinations. It boasts top universities and a great student life.
Thinking of Studying in Portugal
In recent years, studying in Portugal has become an attractive option for international students as the cost of tuition and cost of living in Portugal are low compared to other European countries.
Also, the higher education system in Portugal is aligned with the Bologna Process, making educational standards in Portugal comparable across Europe.
Why study in Portugal?
Portugal has so many interesting features that attract international students that make their study experience fun. We have listed below some reasons why studying in Portugal would be a great decision.
The cost of tuition is low.
Affordable cost of living.
It is a safe country ranked fourth safest country in the world by Global Peace Index.
There is an amazing nightlife for students.
It is a beautiful country with great landscape, beaches and numerous tourist attractions.
Entry Requirements for Universities in Portugal
Bachelor's Program
For students seeking undergraduate study (first cycle), applications are made through the official Portuguese website for higher education: Directorate-General for Higher Education.
You will have the option of choosing six universities and the programme you are interested in studying according to your preferences. The closing date for normal applications is in February of the year of entry.
To get detailed information on entry requirements you should contact the Higher Admissions Office. But, here are some of the general requirements;
A higher school diploma or transcript;
Portuguese proficiency level of B1 or B2; and
you will have to pass an entrance exam to be accepted.
Master's Program
If you are looking to do a master's program in Portugal, you must possess a bachelor's degree or an equivalent diploma. For the master's application, you can apply directly to the university's website you are interested in.
To get more specific details on entry requirements, it is advisable to contact the international office of these schools and the department of the intended programme as requirements vary from course to course.
Some of the requirements may include the following;
A relevant bachelor's degree or an equivalent diploma;
a transcript of academic records;
payment of an application fee;
a portfolio of your work for courses like design, fashion, etc.;
a completed application form usually done online;
a Curriculum Vitae; and
Portuguese language proficiency of B1 or B2 level, if the program is taught in Portuguese.
PhD Program
For PhD applicants, you will also need to apply directly to the university you are interested in via the university's website. For a PhD application, you must possess a relevant master's degree. To get more details you should contact the university of your choice.
Applying for Visas
For nationals from outside the European Union (EU) and European Economic Area (EEA) countries, you will need to apply for a study visa in your home country. It is advisable to contact the Portuguese Embassy in your country for specific requirements.
Below are some of the general requirements needed for the application of a study Visa for Portugal.
a valid passport;
a completed application form;
a letter of acceptance from a Portuguese university;
academic transcripts;
passport photographs;
proof of sufficient funds;
proof of accommodation; and
Tuition Fees
As we mentioned earlier, university tuition fees are quite moderate for international students. The average yearly cost for a bachelor's degree and master's degree in most public universities in Portugal is between €1,000 to €3,500.
For PhD programs, the average tuition per year is €3,500. Most private universities have a yearly tuition of about €3,500.
Accommodation
The cheapest accommodation options are usually the university hall of residence, which cost between €120 to €250 depending on the type of room. Shared rooms are usually cheaper than single rooms but, the preference is all yours. One benefit of the university hall of residence is that the prices are all inclusive of bills.
Applications for places in the university residence is handled by the institution and is usually their social services department. So, you would need to apply through your own institution. A tip to getting a place in the University hall of residence is to apply early as they fill up fast.
Private accommodation is also available albeit somewhat more expensive depending on the location and the proximity to the university. The prices for single rooms in shared flats range between €350 to €450.
Some places to search for private accommodation include the following;
OLX (Portuguese only)
BQUARTO (Portuguese only)
Facebook groups like 'Apartments and rooms in Lisbon'
Generally, most international students use Uniplaces to find accommodation in Portugal as it is easy to use, safe and has many verified properties throughout Europe.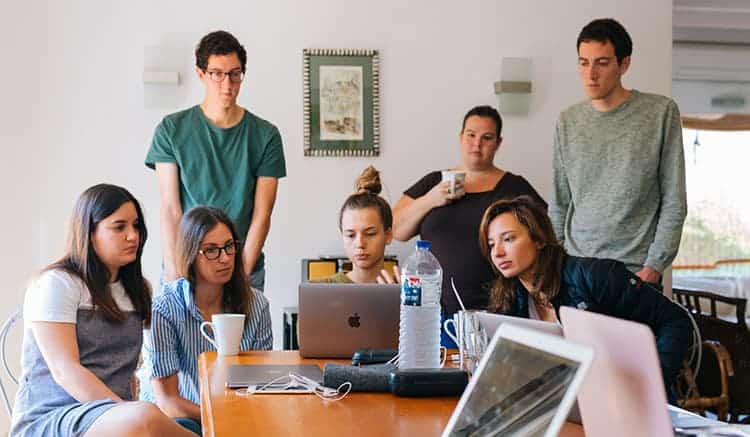 Living Expenses
The cost of living in Portugal is quite moderate depending on your lifestyle, you will need on average about €500 to €800 per month. In cities like Lisbon, Porto and Coimbra, the cost of living is a little higher than in other cities as monthly living expenses are between €600 to €900. Typically, in Portugal, accommodation will account for most of your living expenses.
Monthly transportation is on the average €36. For food, drinks and a fun time with friends, you could spend averagely €150 a month.
Some tips to minimise expenses are eating at the university canteen as meals are cheap there. Also shopping at supermarkets like Pingo Doce, Auchan and Minipreço could save you some money as they are very cheap and have discounts on their products every other week. You can use the cost of living estimator to see a breakdown.
Is it possible to work while studying?
International students from Non-EU countries can take up casual employment (up to 20 hours part-time work per week or full-time work during vacation periods) although this usually dependent upon the approval by "Serviço de Estrangeiros e Fronteiras" (SEF).
Nationals from the EEA are free to take up employment in Portugal while studying.
Are there courses taught in English in Portugal?
Yes, there are many courses taught in English. Although you will find more courses taught in English at the postgraduate level. As most undergraduate courses are taught in Portuguese.
Best student cities in Portugal
Lisbon
The capital city of Portugal has everything an international student could hope for as Lisbon is the business hub of Portugal and one of the most popular tourist destinations in Europe. So, you would get to study at a top university in a European capital city with a great history, breathtaking architecture and a buzzing nightlife.
Lisbon offers a diverse array of activities and experiences to choose from to make your studying experience a great one.
Some popular universities in Lisbon are:
Coimbra
Coimbra is the home of Portugal's oldest university. The University of Coimbra ("Universidade de Coimbra") and the city of Coimbra were classified as a World Heritage site by UNESCO in 2013. It is a popular choice for international students.
Most activities and events are centred around the university, as it is very well connected to the city which makes it a lively student community.
Coimbra is a unique mix of medieval architecture and modern innovation as well as having a great history. It is an awesome place to study in Portugal. Some popular institutions in Coimbra are the Polytechnic Institute of Coimbra ("Instituto Politécnico de Coimbra") and the Coimbra Institute of Engineering ("Instituto Superior de Engenharia de Coimbra").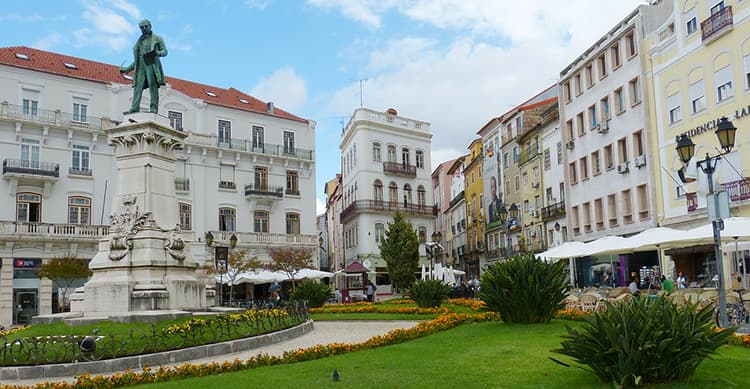 Porto
Porto is the largest city in Portugal after Lisbon and home of the fabulous Port wine and is home to the University of Porto which is ranked first in Portugal by the Times Higher Education. Porto is a very beautiful city with a deep history and admirable modern architecture.
It is an energetic city with a great atmosphere, nice cuisines and wines, and a vibrant nightlife thereby, making it an enticing destination for students.
Some popular institutions in Porto are:
Scholarship in Portugal
In Portugal, there are private and government funded scholarships available to both EU and non-EU students. It is advisable to check the availability and eligibility criteria of these opportunities every year.
Some Institution that offers scholarships include the following;
For some other scholarship opportunities, you can check the following links:
For American citizens looking to study in Portugal, the Fulbright Program could be a source of funding for you.
The Top Ten Universities in Portugal ranked by Times Higher Education are: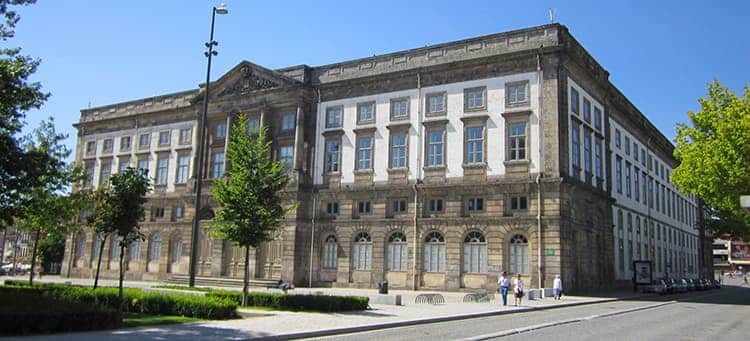 Portugal is a great country to study
Studying in Portugal offers you an all-round experience as you would get a quality education, live in a beautiful country, probably learn Portuguese and enjoy great food and wines. Why not give it a go?
Did we miss anything about studying in Portugal? Do you have any experiences to share? Feel free to leave a comment below.
We publish new content every day so be sure to subscribe to our newsletter to get notified of the latest tips for your visit or move to Portugal.