These days it seems everyone has surfing in Portugal on their bucket list.
The surfing industry has responded to this demand for waves in full force.
Every year there are new Surf Camps, Surf Holiday Packages and Surf Schools with Rentals available from the Douro Valley to the Algarve. And with all of these options available, how do you choose where to spend the next surf holiday?
Surfing in Portugal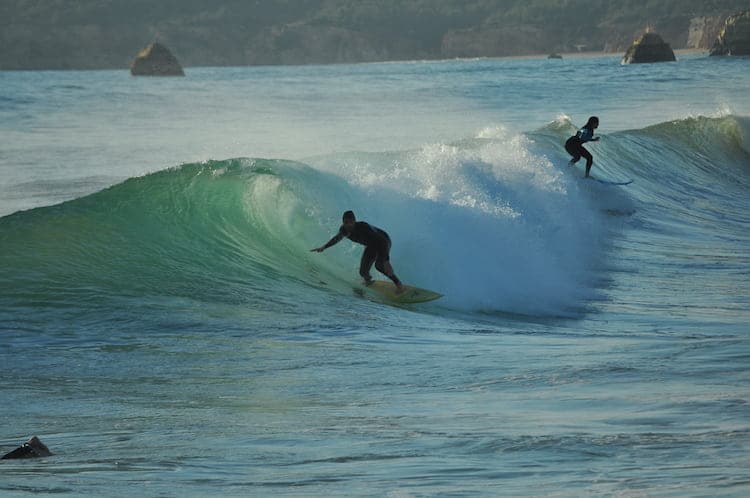 I've travelled up and down this coast to find the best surf in Portugal for beginner and intermediate surfers.
The following is a list of the top 20 places to surf in Portugal from North to South. This includes what time of the year would be best to visit, and what other attractions you will find in the area.
Whenever possible I've also included recommendations for accommodation or surf related information.
Best Surfing Spots in the North of Portugal
1. Viana do Castelo
Viana is the most beautiful seaside town in the far North of Portugal, with a stunning mountaintop church offering panoramic views of the coast. The main surf spot here is Cabedelo Beach, and these waves are great for beginner and intermediate surfers.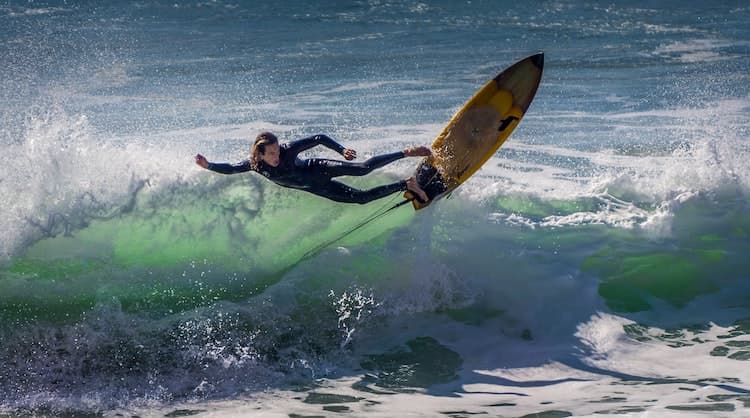 On very small days you can drive 30 minutes south to Esposende, a quiet and picturesque stretch of beach breaks that are very consistent and rarely crowded. Make it a priority to sample the fresh local seafood.
If you're a fan of octopus, I recommend Polvo à Lagareiro. Viana is also right next to Gerês National Park. So if you are unlucky with the surf conditions, you have the best hiking in the North as a great second option.
2. Matosinhos
Matosinhos Beach in Porto is rated one of the best places to learn to surf in all of Europe. This vast city beach attracts local and visiting surfers, no matter what the conditions.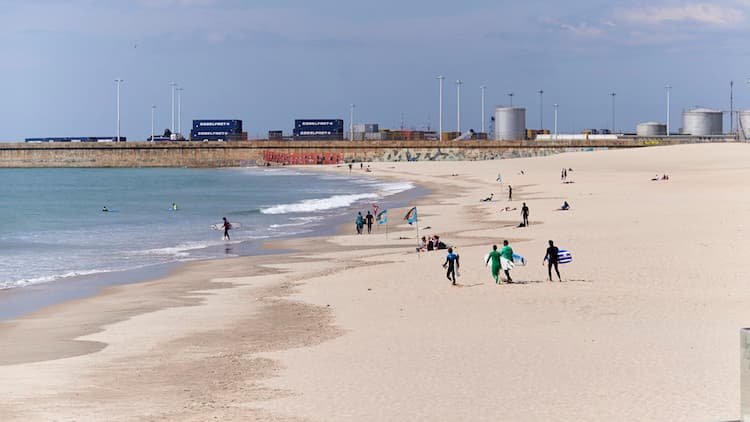 Because of the gradual slope of the ocean floor, and thanks to a big harbour wall, this wave is consistent and well protected against North winds. When the rest of the coastline is too stormy, Matosinhos is the place to go.
And just 20 minutes from Porto's airport, Matosinhos is a great option for a quick weekend surf trip. If you are coming to surf in Portugal during the winter or spring, Porto is the perfect option.
3. Espinho
Espinho is the most famous surf spot in the north of Portugal. A little heavier than Matosinhos, this is a good option for summer surf in Portugal. Praia da Baía, or 'Casino', holds the WSL Pro Junior competition here, every spring. While locals are not usually aggressive, expect a crowd of mainly local surfers.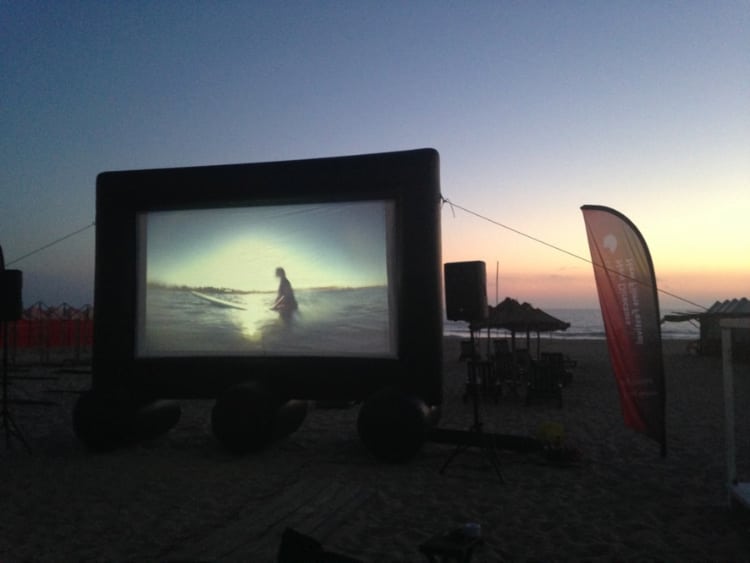 My favourite event on the annual calendar, apart from the WSL Pro Junior, is FEST Film Festival at the end of June. FEST includes in its program a free Beach Cinema, screening independent surf films and competition highlights every night of the week.
4. Esmoriz
Located just 8km south of Espinho, Esmoriz is a small seaside holiday town with a lot of authentic Portuguese charm. This exposed beach break is best surfed in the summer as it picks up even the smallest swells. Because it is so exposed to the elements, this surf spot changes quickly and often. But for you patient soul surfers, what it lacks in consistency, it makes up for in heart.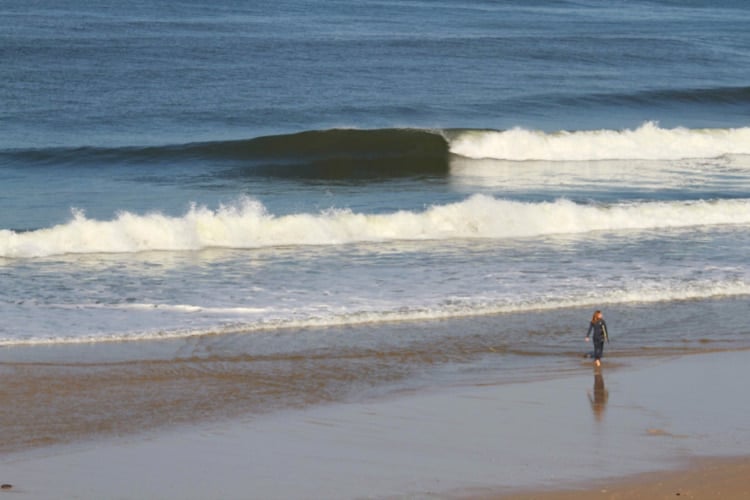 No crowds, friendly locals, and right in the middle of a number of great options along this stretch of coast. As such, this is my favourite place to surf in the North of Portugal.
The first and best Surf Camp in the north of Portugal, Surfivor Surf Camp, has one location here and another in Porto. If you've got your own accommodation sorted you can still drop by Survivor to get advice on the best places to check for waves on any given day.
Best Surfing Spots in Central Portugal
5. Figueira da Foz
Figueira da Foz is in the centre of the Beira Litoral stretch of coast between Porto and Lisbon. The most popular spots are the right-hand waves at Buarcos and Cabedelo. Buarcos boasts one of the longest right-hand waves in Europe. Cabedelo is an ex-WCT contest site worth checking for more experienced surfers.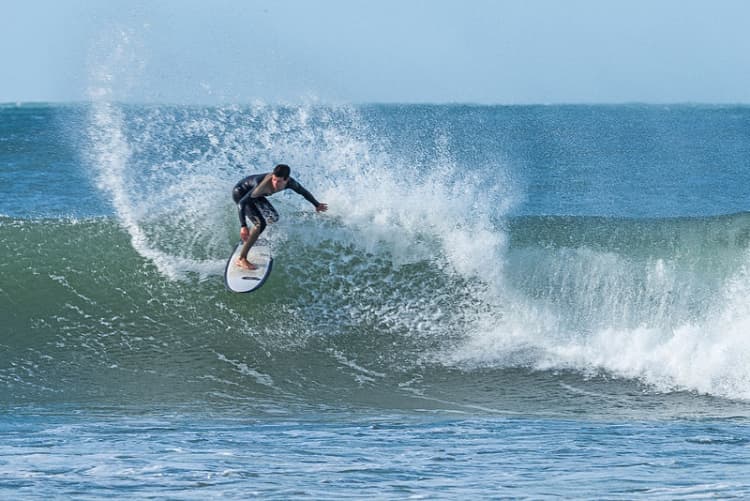 Figueira da Foz benefits from a kink in the coastline which protects these surf spots from North winds. And from Figueira da Foz you are just a 40-minute drive from the historic medieval city of Coimbra.    
6. Nazaré
These days Nazaré hardly needs an introduction. But just in case you are very new to surfing, Nazaré is one of the top big wave destinations in the world. As one of three stops on the WSL Big Wave Challenge, Nazaré draws a crowd of daredevils and spectators whenever it is working.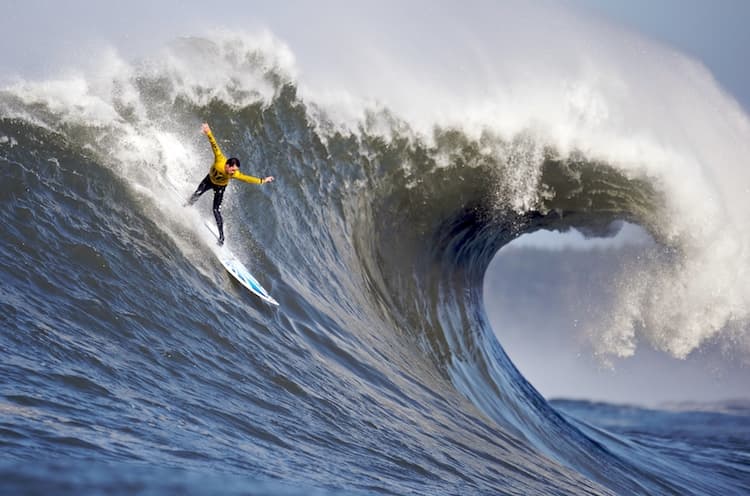 If you're in the area during a big swell, it's worth trekking out to the headland to watch the big wave surfers towing in on jet ski's and sometimes even paddling into monster waves that make the ground shake.
7. Peniche
Peniche is a mecca for surfers from around the world and has some of the best surf in Portugal. But to be honest, this town and all its glory are not high on my list. If you're working through a bucket list of all time "famous" waves, by all means, go for it.
But in general, the thick crowds of both aggressive locals and inexperienced surfers make Peniche a very skippable option for my surf trips. To this rule, I will make two exceptions.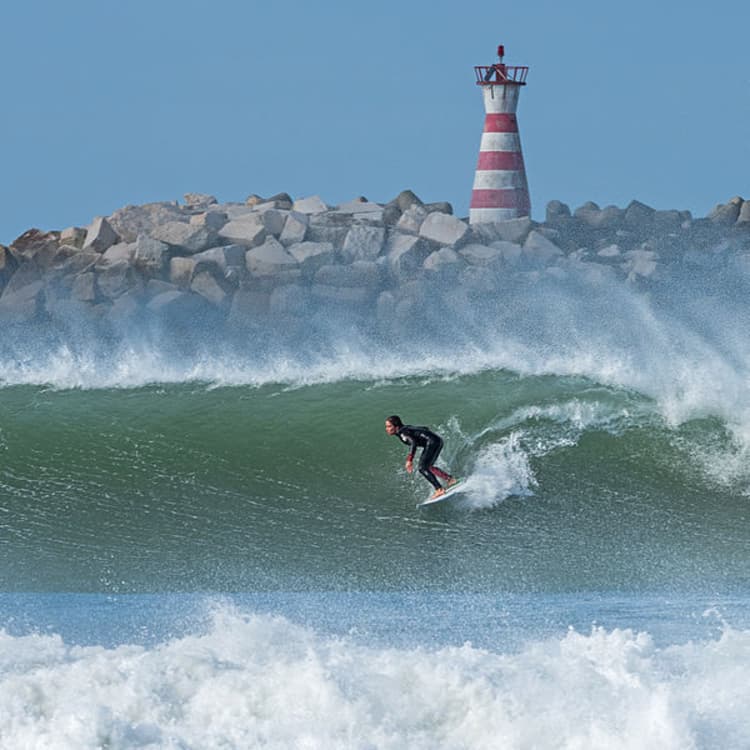 The first is that because of the angles along this coastline there's likely to be somewhere working in all conditions. This means that if you're wave starved and in the area, Peniche a good bet. The second is to see the Pro Surfers killing it at Supertubos during the WSL Ripcurl Pro every October.
8. Baleal
Peniche and Baleal share the same stretch of coast. If you are looking for accommodation and lessons then Baleal may be a better option than Peniche. I recommend Baleal Surf Camp for all year round surf holidays.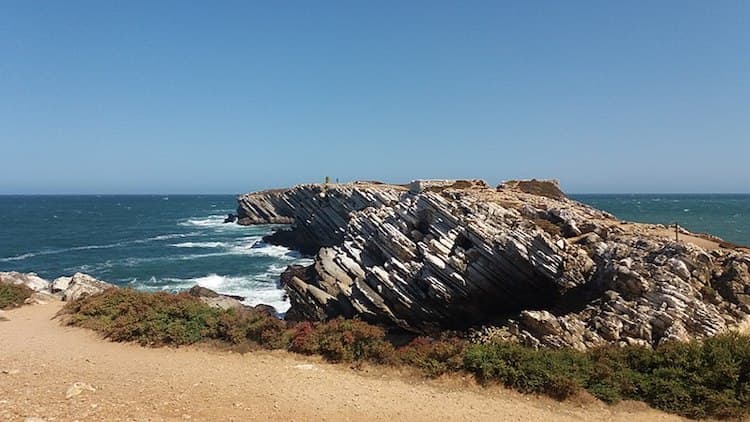 If you want to surf in Portugal in the winter, Baleal is a very safe bet. Because of the way the coast meanders around various capes and points, it's possible to find good waves for beginners on any swell or wind direction.
Best Surfing Spots Around Lisbon
9. Ericeira
Ericeira, an adorable seaside town with about a million spots. Although this is another surfing mecca, it has so many spots on offer that the crowd stays relatively thin. The key difference between Ericeira and Peniche is that most spots break over rocks and there is not much shelter from wind and swell.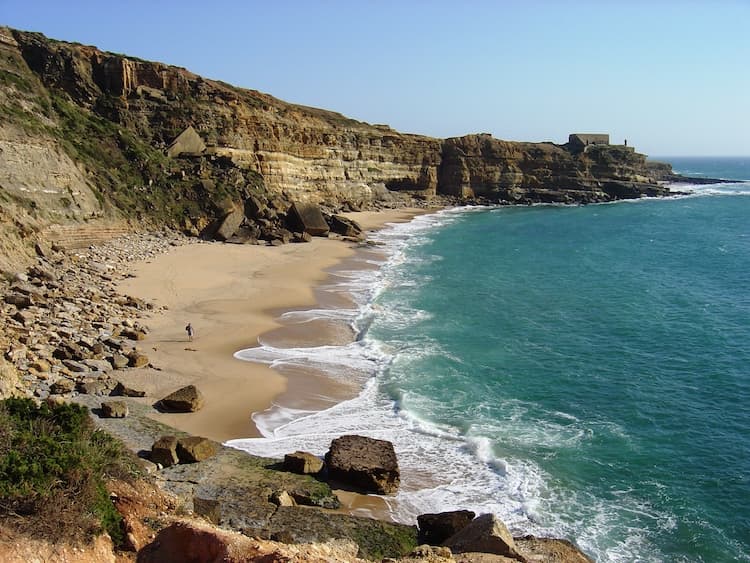 If you're hunting for waves in stormy conditions, choose Peniche over Ericeira. But if you're looking for a charming Portuguese seaside town with cool places to eat, nightlife, and a bit of surfing, head to Ericeira.
10. Praia Grande
This exposed beach break just outside of Lisbon has space for many but still draws a big crowd. This is probably because it's also one of the most consistent spots in the area. Near to Praia Grande, you can find accommodation and surf lessons or rentals during summer months. Just inland is a cute little town called Colares with lots of shops, cafes and restaurants.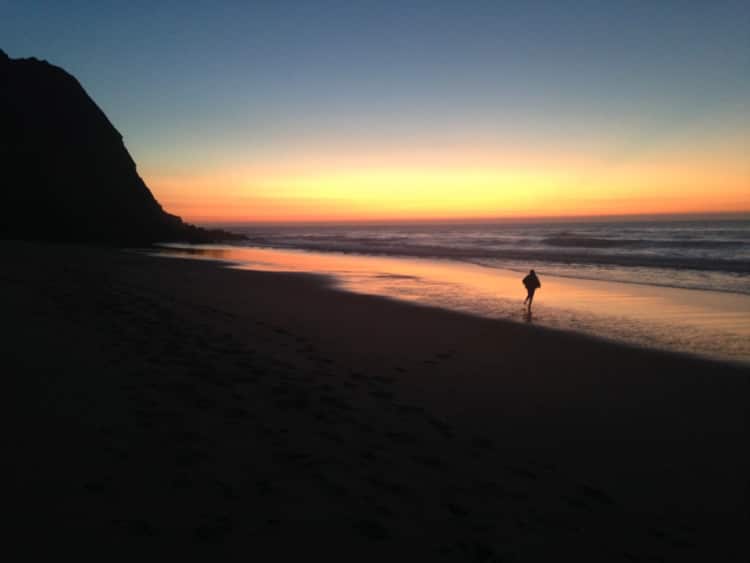 If you're not feeling the crowd at Praia Grande, try the next beach down the coast, Praia da Adraga. Praia Grande is a good option for you van people, or for those looking for a quieter seaside holiday.
11. Cascais
If you want a fun beach town very close to Lisbon, Cascais is a top option. To get here you don't need a car: there are rail links from Lisbon.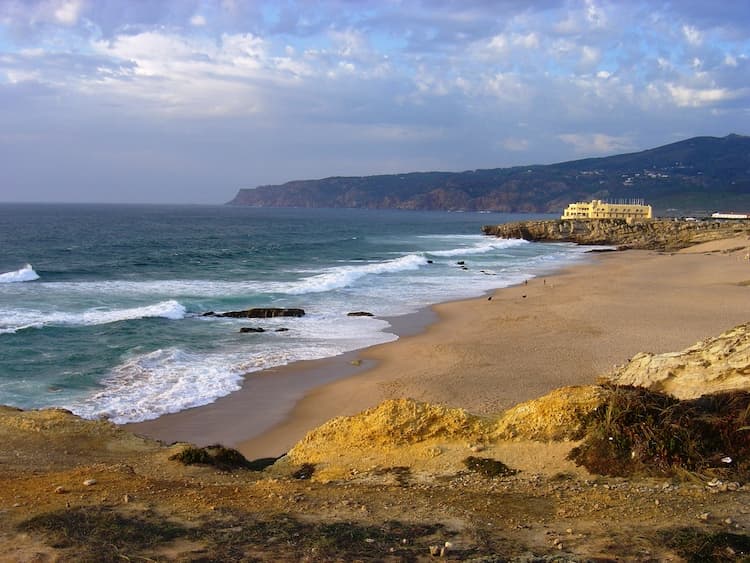 From Cascais you have access to both Praia do Guincho to the north and various surf spots along the Estoril coast to the south. If you get stuck with bad conditions and feel like a day trip, visit the elegant fairy tale town of Sintra.
12. Carcavelos
Carcavelos hardly needs an introduction to experienced surfers. It is considered the original and one of the best places to surf in Portugal.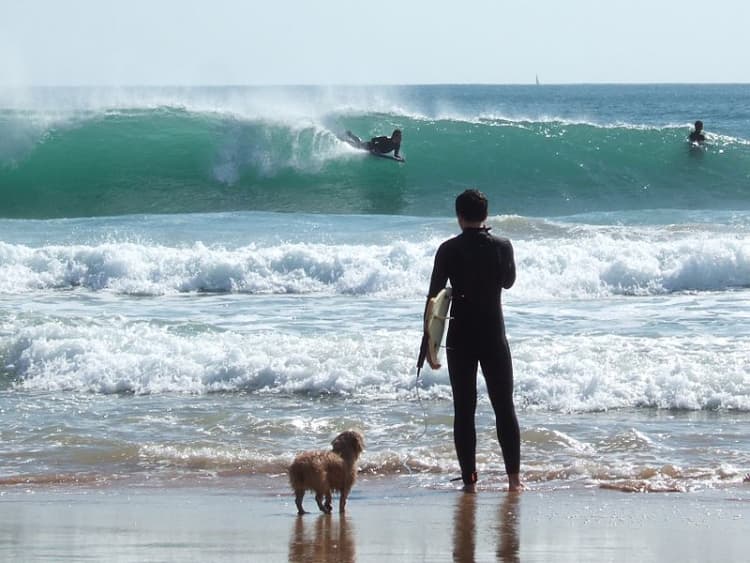 Carcavelos is a fantastic beach break located along the Estoril coast just outside of Lisbon. It's often crowded but if you get a chance, it's absolutely worth it!
Best Surfing Spots in Alentejo and the Algarve
13. Sines
Not a destination in itself but a good stop if you're travelling by car or van south from Lisbon. I've seen the spot at São Torpes, just south of the city, pumping with clean double overhead sets and just 10 people in the water. There's a small local community of surfers, all very friendly. Sines is at the top of the still relatively underdeveloped Alentejo region.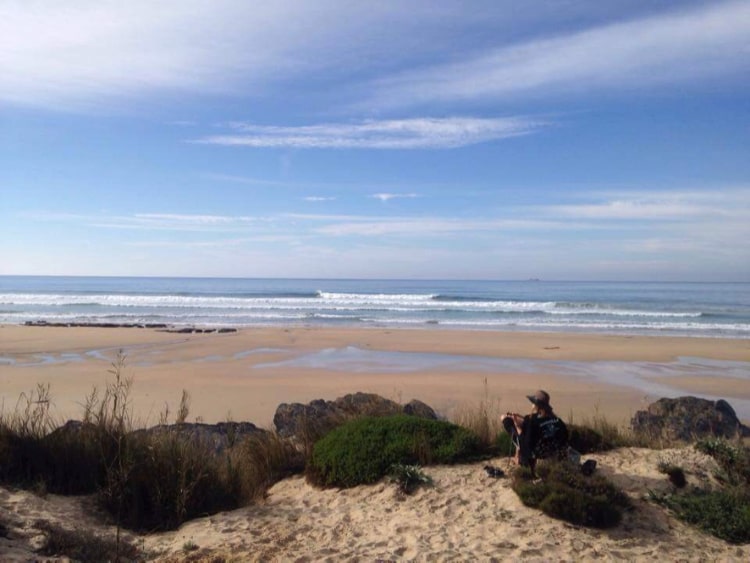 As you head south into the Alentejo you will find expanses of agriculture and the occasional cork or olive grove. The next stop on your journey south should be the charming town of Porto Covo.   
14. Arrifana
We are jumping all the way through the Alentejo and into the Algarve to Arrifana, one of my favourite surf spots along the Costa Vicentina. Arrifana beach is a beautiful cove surrounded by high cliffs.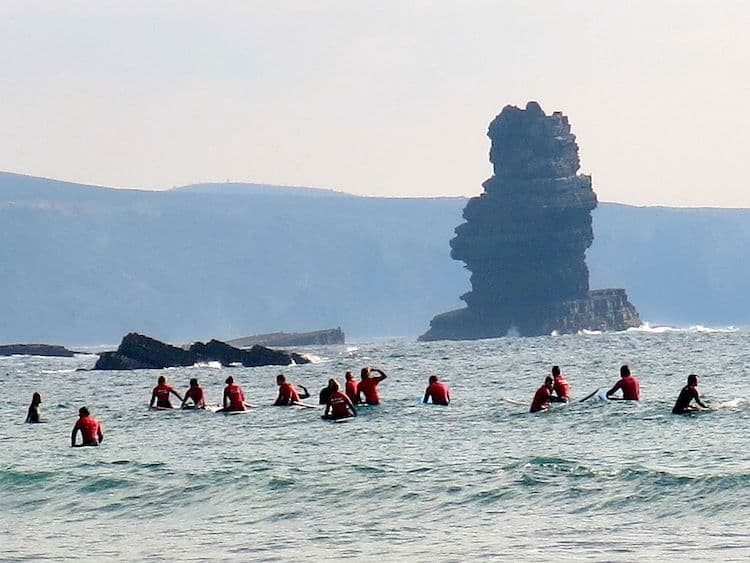 Wind your way down a switchback to reach the main surf spot. Arrifana is a decent sized town where you can find lots of accommodation options and a few cool cafes and bars.
This town feels a little sleepy in the winter, so your best option may be to visit in the spring, summer or fall.   
15. Praia do Amado
This big exposed beach has lots of room to spread out. Praia do Amado is a must if you're travelling by van as there are two huge car parks on the cliff overlooking the beach. There is also a shop on the beach where you can rent equipment or get surf lessons.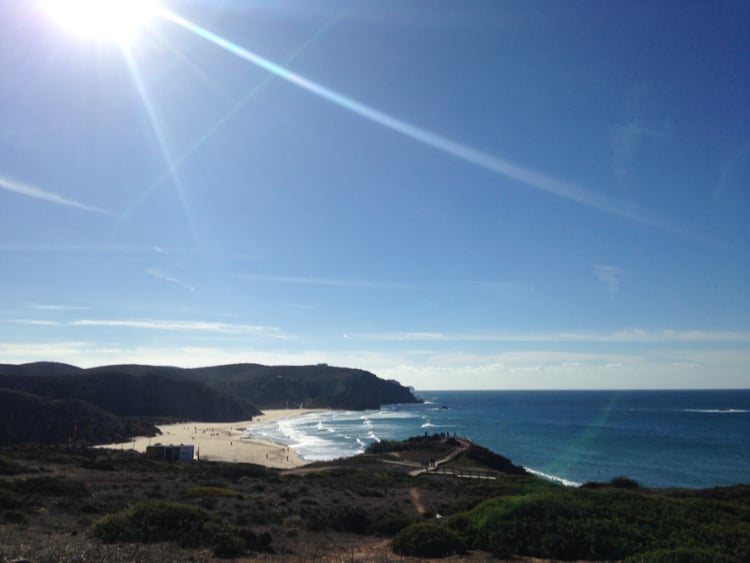 If it's very small, you can head north over the headland to Praia da Bordeira, which is even more exposed and just as stunning. The small town between the two spots has a few restaurants and shops to stock up, including a local produce market.
16. Praia da Cordoama
This isolated beach at the end of a secluded valley sits below breath-taking cliffs. There's not much at the end of this valley, so it's another good option for those travelling by van.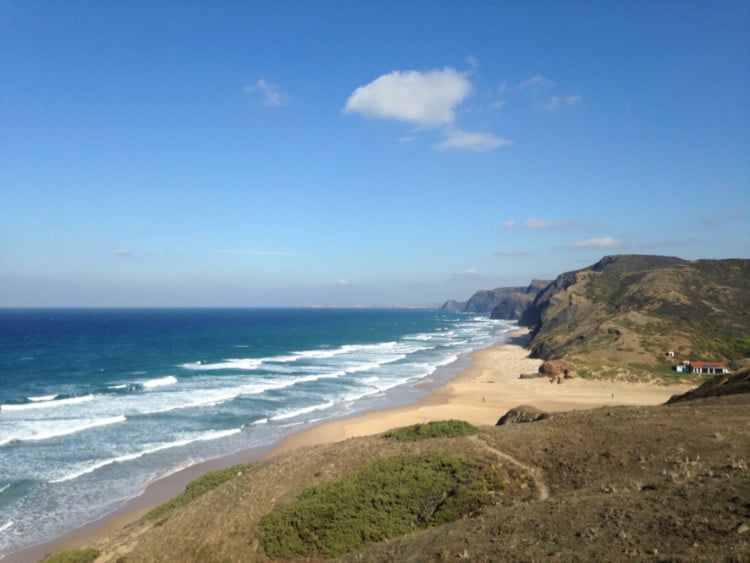 If you don't get lucky with waves, you can climb the cliffs and enjoy the view. Beware the stray cats in the parking lot. They are shameless.
17. Sagres
Sagres has the best surf on the southern tip of Portugal. The coastline here corners, offering spots to pick up a variety of swell directions as well as to protect from wind.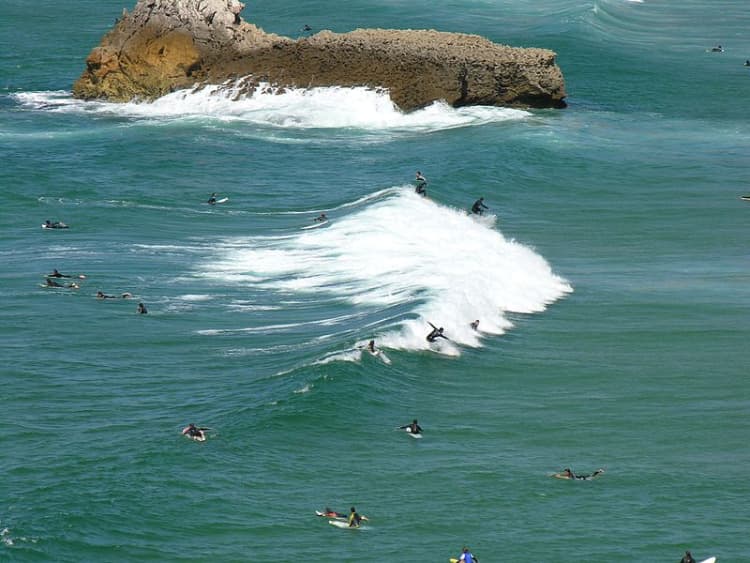 Sagres is popular with both van travellers but also has lots of options for Surf Holidays and Surf Camps. Select your surf spot depending on the swell and wind direction, but generally, I would check Beliche, then Tonel, then Mareta and finally Zavial.  
18. Praia da Luz
The southern coast of Portugal doesn't get many waves during summer and is a little too hot and crowded for my taste. However, the Algarve makes for a delightful winter getaway. When I'm in the Algarve, Praia da Luz is the first place I go hunting for waves.
With a big expanse of beach for sandbanks and pointbreaks on both sides, this beach works well on South or big West swells. The closest city, and arguably the best in the Algarve, is Lagos.
If you're looking for accommodation I recommend The Surf Experience. These guys have accommodation and activity options for everyone and will certainly show you a good time. If you can go exploring, head west to the adorable beach and cliffs at Burgau.
Best Surfing Spots in the Portuguese Archipelago
19. Madeira
I cannot say enough about my love, and respect, for Madeira. If you'd like lessons or guiding, stay at Madeira Surf Camp in Porto da Cruz. Helder, the owner teaches all ages, both beginner and intermediate courses.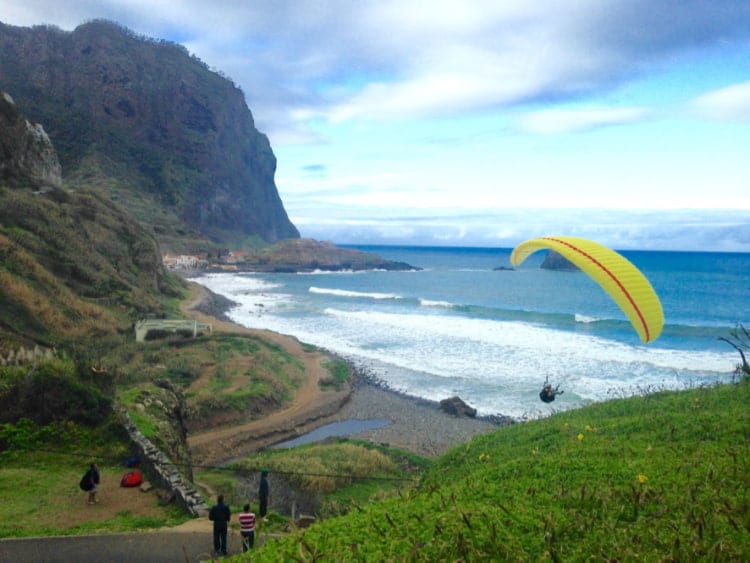 For more advanced surfers, he's happy to share his local knowledge. With one eye on his Surf Camp and another on his surf reports, you'll be in the best place on the island for inside knowledge.
Unless you are a very experienced surfer, getting local advice is a good idea as Madeira is not for the faint of heart. If you can't manage to find good surfing conditions, Madeira is famous for hiking along the levadas. I recommend you rent a car to explore the island properly.
20. Azores
The Azores is a collection of nine Portuguese islands way out in the North Atlantic. Fly into São Miguel, the largest island with the biggest population of surfers and the greatest variety of spots including reef and beach breaks. São Miguel is a great year-round surf destination.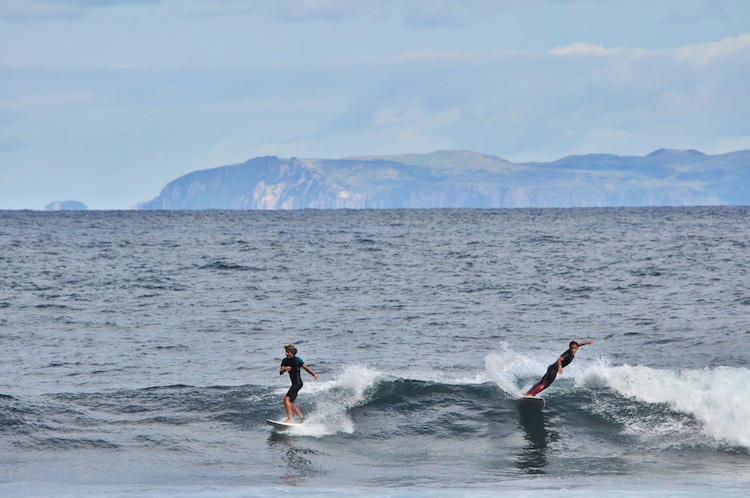 For surf in Portugal, the Azores is relatively new on the scene. Surf schools are only found on the beaches of São Miguel, although there are surfers on the other islands. Again, it is a good idea to rent a car to explore the island and to find the best surfing based on daily conditions.
Have you ever surfed in Portugal? We'd love to hear about it. 
If you liked this you might also like:
The 5 Best Gyms in Lisbon to Get You into Shape This Year
10 Best Boot Camps in Portugal to Get You Into Shape