In Alentejo time goes by slowly. And the moment you set foot on this Portuguese region you'll understand why. The locals are laid back and their attitude is infectious.
This is definitely a great place to relax if you want to destress and relax. Join me in discovering the 8 reasons why you should visit Alentejo.
8 Reasons Why You Should Visit Alentejo
Covering a third of the country, Alentejo is Portugal's largest and most diverse region.
Country life, mountain life, river life, beach life, Alentejo has it all.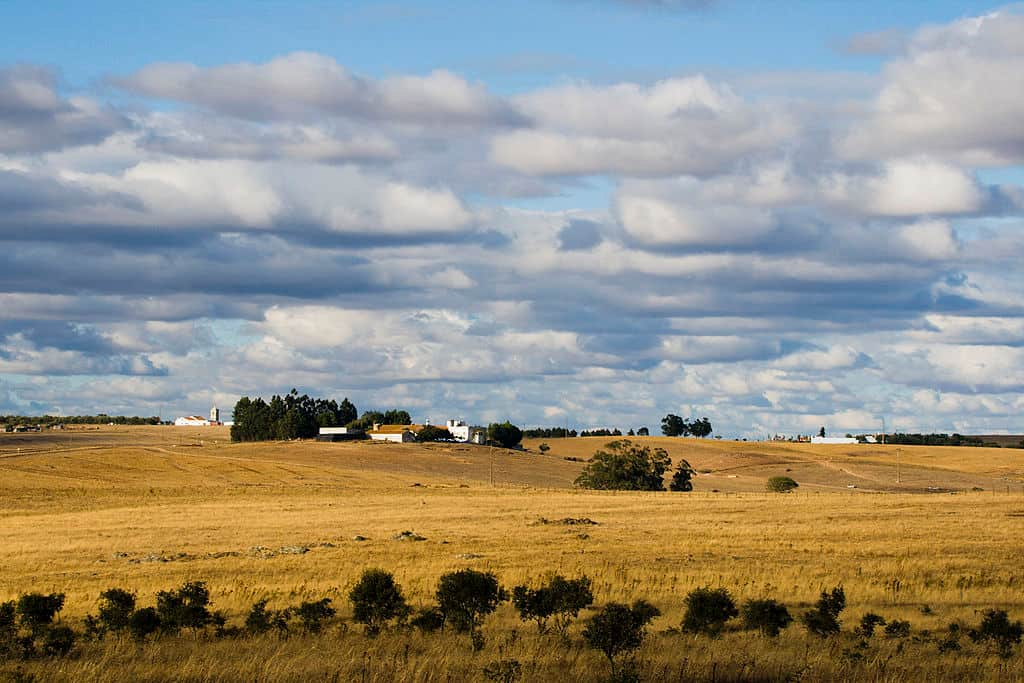 And although this area has something unique to offer all year-round, spring is considered the best time to visit Alentejo, when the fields are in bloom and terrific places to visit in Alentejo.
1. Évora: The heart of Alentejo
You can't talk about Alentejo without mentioning its darling capital of Évora. A truly delightful city steeped in history and romance. In the city's historic centre, stands the ancient Roman Temple of Évora, also called the Temple of Diana.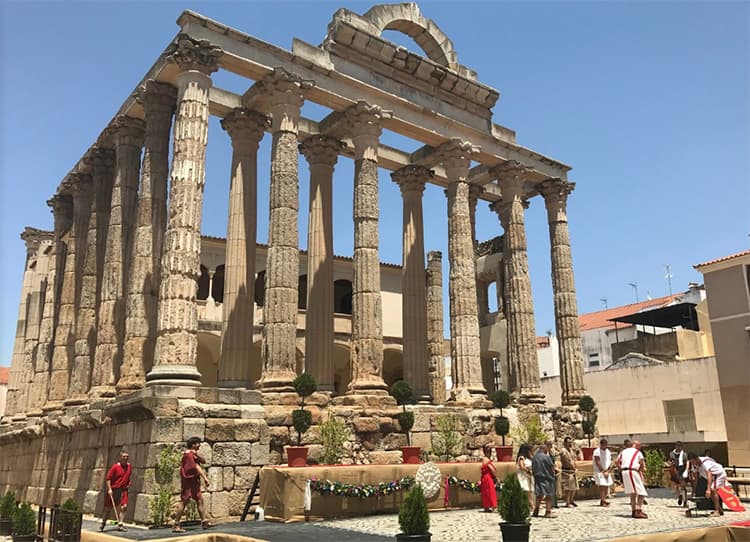 Not far from here, you'll see whitewashed houses surrounding the Cathedral of Évora, a massive Gothic structure begun in the 12th century. The Igreja de São Francisco (website in Portuguese) is also a sight worth seeing, it features Gothic and baroque architecture along with the skeleton-adorned Chapel of Bones.
2. Monsaraz: Live your own fairy tale
Not far from Évora, towards the Spanish border is Monsaraz, a graceful, medieval village and the highlight of Alentejo. This special place maintains the magic from ancient times like few others in the world.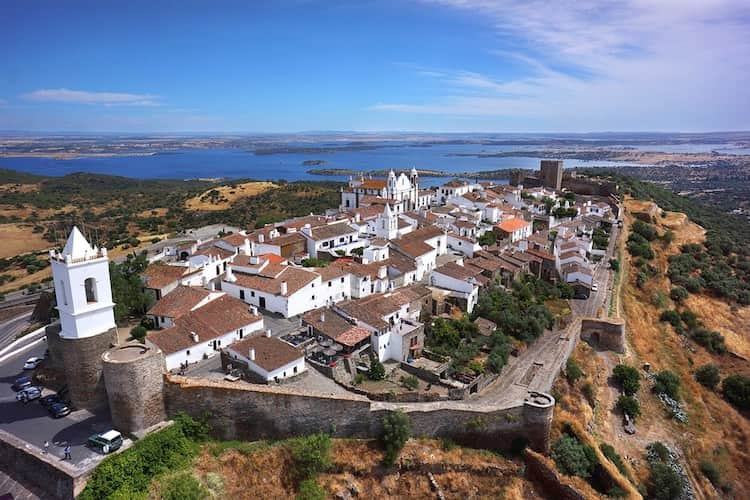 Made of lime and schist, this is the kind of captivating village that gets your imagination racing. Amid the winding, cobbled streets, a lot of magnificent stories could be told about its courageous kings and Knights Templar who used to call this place home.
3. Castelo de Vide: Travel back in time
The small town of Castelo de Vide is considered by many to be the most well-preserved medieval town in Portugal. Located in the upper ("alto") Alentejo region, it lies on the slope of one of the northern foothills of the Serra de São Mamede.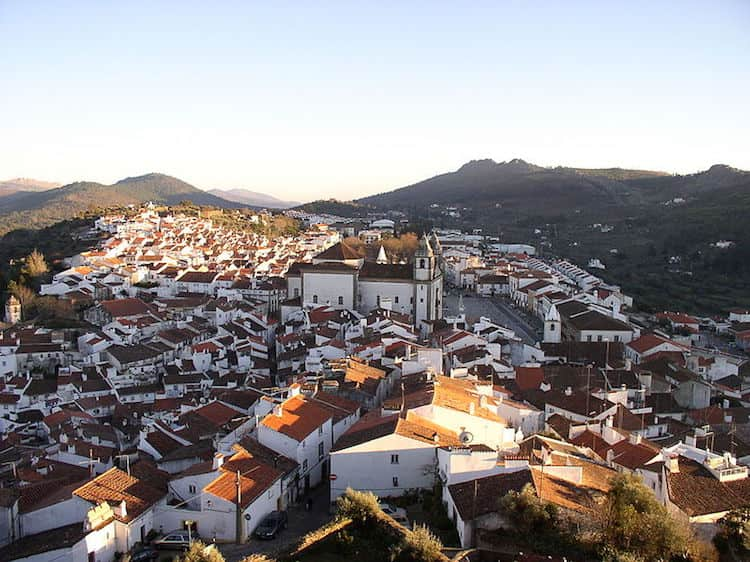 A true gem to discover, the town consists of a jumble of red-roofed, whitewashed houses that cling to the side of the lush slopes of the surrounding foothills. You can travel back in time wandering around the old quarter and get a true sense of the ambience and charm that the Alentejo has to offer.
4. Mértola: Alentejo with a view
A delightful and rewarding place to explore, Mértola is perched on top of a rocky spur in Baixo (lower) Alentejo, overlooking the peace Rio Guadiana. The cobbled streets lead to a small but impressive castle that stands high above the town, which is a maze of quaint white houses and a picturesque church that was once a mosque.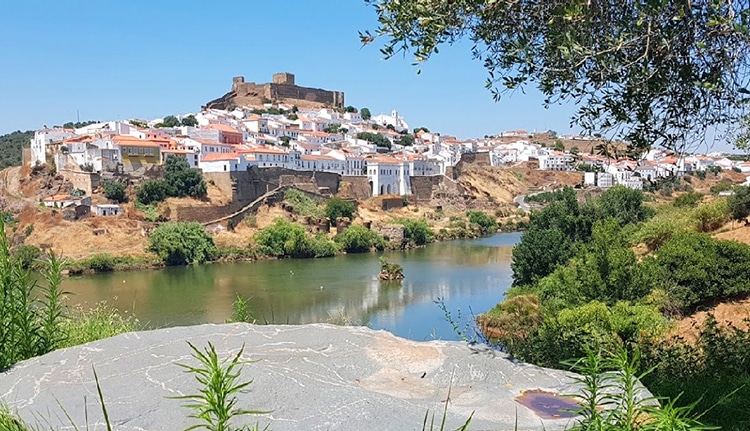 Truly a sight to see, Mértola's enchanting vibe will likely find you wandering happily without rhyme or reason.
How about taking a day tour in a mini-van from Lagos in the Algarve to visit the museum, the castle and the township with an experienced guide? Easy and fun.
5. Vila Nova de Milfontes: For lovers of sea and sun
If you're looking to soak up the sun and sip sunset cocktails while in Alentejo, then Vila Nova de Milfontes is the place for you. One of the loveliest towns along this stretch of the coast, Vila Nova de Milfontes has a charming whitewashed centre and is flanked by sparkling beaches in Portugal.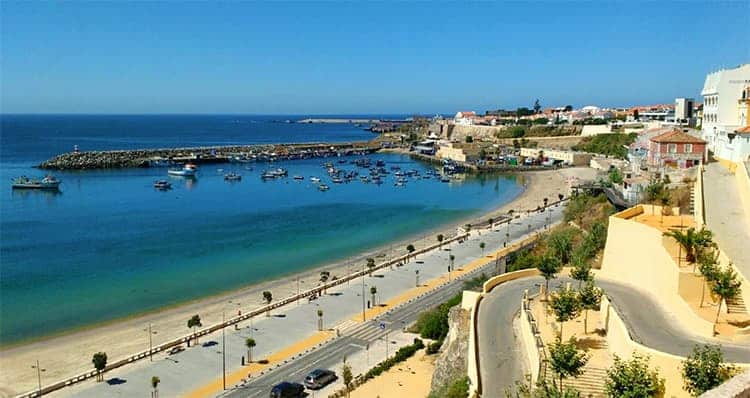 Much more low-key than many of the resort towns in the Algarve, this lovely port village in Alentejo is located in the middle of the beautiful Parque Natural do Sudoeste Alentejano and Costa Vicentina and is situated beside a sand-edged limb of the Mira River.
There are many great tours for all tastes that leave from Lisbon or Évora with Get Your Guide, we highly recommend them for a hassle-free, guided tour.
6. Eat your way across Alentejo, start with the cheese
If you're looking to experience traditional Portuguese cuisine at its best, then Alentejo is the region you must visit. Get ready for a gastronomic adventure as you sample the delicious Alentejo cheeses. Start with the hard cheese from Évora.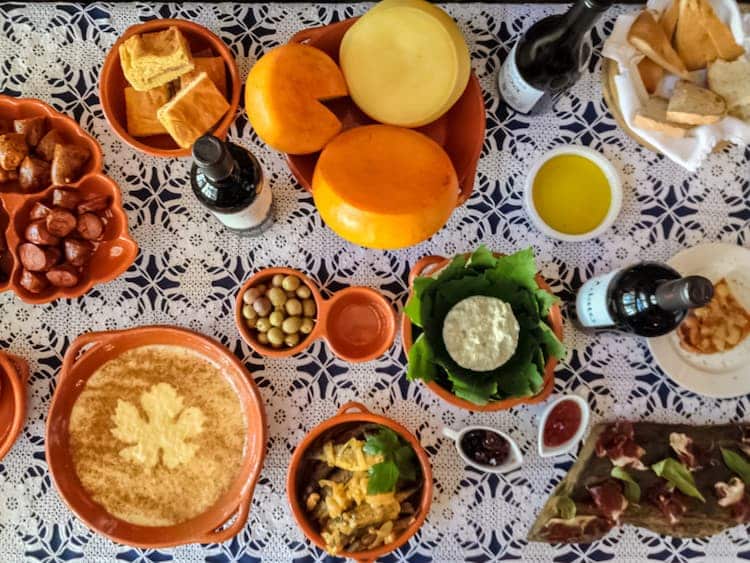 7. Try Some of the Most Famous Dishes in Alentejo
Perhaps the most famous dish in the region is "carne de porco à alentejana". Made of marinated pork that's then pan-fried with fried potatoes and clams all soaked in a spiced, garlic and wine sauce. It may not be the most diet-friendly dish, but that's probably the point.
Simple, yet delicious, most Alentejo dishes are flavoured with locally grown herbs like cilantro and sprinkled with Alentejo olive oil.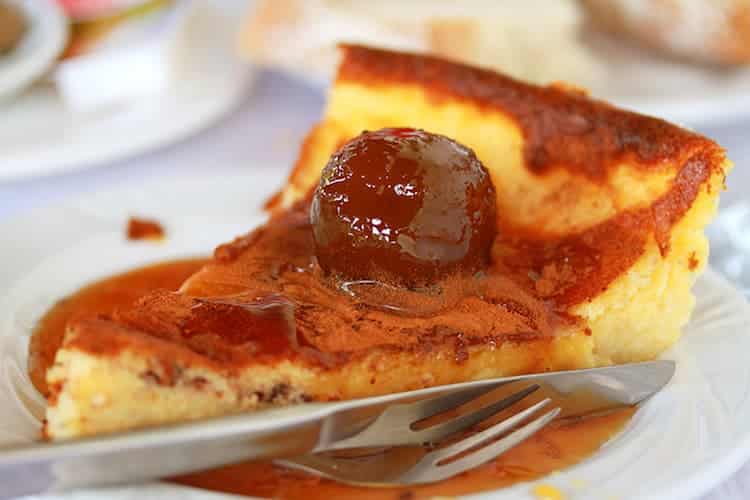 Of course, desserts are never forgotten in Portugal and Alentejo has plenty of sweet delights up its sleeve. Try an egg pudding called "sericaia", for example, a local delicacy inspired by a recipe that was developed by nuns in the town of Elvas. Soft and creamy, it is made with eggs and flavoured with cinnamon and plums.
8. Take a tour through the Alentejo wine region
Today, Alentejo is renowned for its red blends, which are as warm, generous and easy-going as the kind of people that call this place home. You're likely to encounter a blend that features Syrah and Cabernet Sauvignon in addition to the non-local native varieties, Touriga Nacional and Touriga Franca.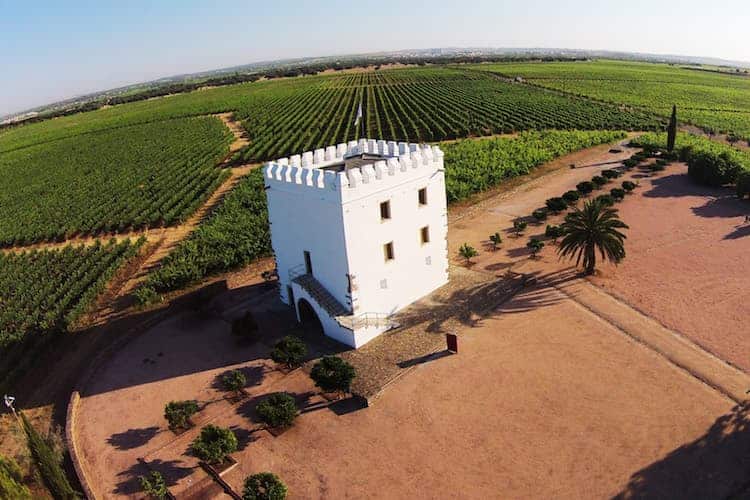 Whites, a strength of Herdade do Esporão, are also being made with increasing sophistication in this region. You will find many wines featuring the local grapes, Antão Vaz and Roupeiro, which are being made in a fruitier style and blended with a lighter grape variety for freshness.
The Alentejo Wine Route
If you're up for exploring where the wine is made, you can find more that 260 local producers in the Alentejo region, more than 60 of whom open their doors to visitors on the Alentejo Wine Route. You can pick up your map at the Alentejo Wine Route Centre in Évora.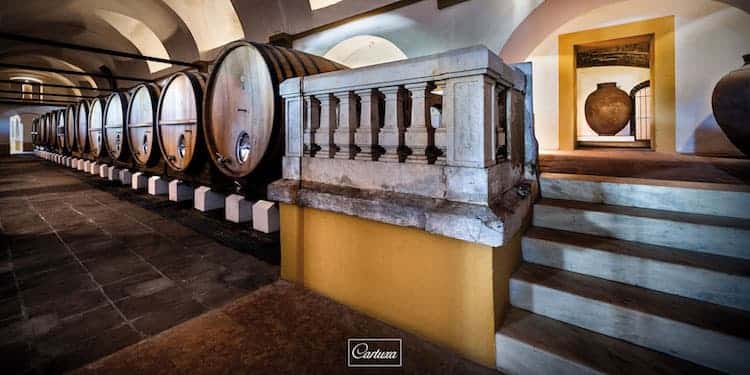 To get you started, you can check out Adega da Cartuxa. Right in the heart of Alentejo, here you will find a guided tour of the wine cellar, and food and wine tasting of the some of the best Alentejo wines and regional products. You can even stay overnight at the Quinta de Valbom.
Further south, check out Cortes de Cima family vineyards. Producing delicious wines, they grow their grapes in vineyards in two distinct Alentejan terroirs: surrounding their home and winery at Cortes de Cima, near Vidigueira, and at the Atlantic coast near Vila Nova de Milfontes.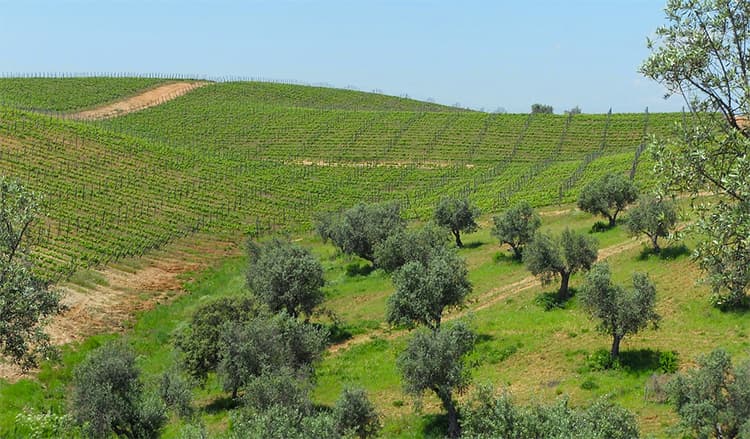 Getting to Alentejo
And now that I've given the reasons why you should visit Alentejo, here's how you can get there.
There are 4 ways to get to Alentejo: train, bus, taxi or car.
Although it certainly is possible to explore parts of Alentejo using public transportation, you will get the most out of the region if you rent a car. With the freedom to explore at your own pace, you'll see more and be more in-tune with the laid-back vibe of these lands.
For destinations in southern Alentejo, the closest airport is Faro in the Algarve, where you can rent a car to travel in Portugal.
You can also fly to Lisbon, where you can drive to Évora in about an hour and a half.
Have you been to Alentejo and would like to share your experiences? Feel free to leave a comment below.
Did you know we have a free newsletter? All you have to do is subscribe here and you will be kept up to date with all the latest from us at bePortugal.