The hottest trend of 2019 is to be healthy and fit. Is it time for you to go to the gym?
Looking for the best gym for your money in Lisbon?
I've searched and found the best of the best to get you in shape for 2019. This list has been made based on my own experience and preferences.
Top 5 gyms in Lisbon
Nowadays, people in every country strive to be the best versions of themselves and Portugal is no exception.
Walking around Lisbon, you would have noticed that the majority of people are not overweight. Rumour has it that it might be because of the hilly pavements that feels like a cardio workout every day just walking around.
Just a short 15-minute walk from the train station to a shopping centre might substitute a whole gym session at once.
Yes, the Portuguese are very pro-diet and always up-to-date with the latest nutrition related trends and try to stay fit and healthy even without the hard daily training.
However, if you are one of those people that cannot imagine a day going by without going to the gym or feel the need to visit a sports place regularly, here is a list of the five best gyms all across Lisbon offering a wide range of facilities to suit everyone's budgets.
1. Holmes Place
I think the best training place in Lisbon is Holmes Place. This is a huge luxury-equipped gym with a personal trainer for each and every client. When you sign up for a yearly plan, one of the staff is going to show you around the place and tell you everything about it. Most likely, they will try to schedule a nutritionist and one free class with a personal trainer with you so you can get started straight away.
The staff is very nice and foreigner friendly. A lot of expats living in Lisbon use this gym because the staff also speaks English.
There are 11 locations around Lisbon to choose from and most are open seven days a week.
Price: $$$
A yearly plan with unlimited access will cost you about €67 per month depending on the branch you choose.
If you go during the day and only want to use the gym until 5pm, you can get a plan for €59 per month.
Depending on your needs, a personal trainer will cost you around €200 to €500 per month if you have no idea where to start. They will do a free body evaluation and then offer you a free class so you can see what it's going to be like. After that, you can decide to hire a trainer or not.
Each plan includes free use of the following:
jacuzzi;
three to four-lane pool;
sauna;
different spa treatments;
showers;
changing rooms; and
the sport training zone with all kinds of modern equipment.
For an additional fee, you can use the cafeteria and have a proper protein meal. You can book many styles of massages and even have a manicure (depending on the location).
You will always receive a text message on your phone when you need to pay the bill and that can be paid via bank transfer or at the reception desk in the gym.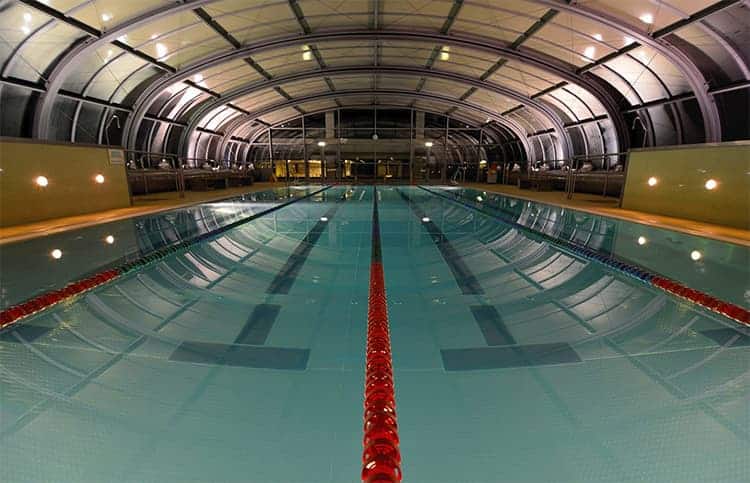 2. Solinca
The second most visited sports place in Lisbon is Solinca (website is in Portuguese). Solinca has seven locations in the Lisbon area and one is most likely to be either near your home or your work. For that reason, you will meet a lot of new people as well as the regulars who may become friends.
One of the biggest Solinca gyms is located in the Vasco da Gama shopping mall on the third floor around the corner from the food court.
A jacuzzi is not available everywhere, but most locations have a sauna, pool and showers. For a little extra, additional spa services are also at your disposal.
You can't get a free class to try out session with a personal trainer, but you will be offered a physical evaluation before signing up. There are even classes for kids like Zumba, yoga and martial arts.
The gym is easy to reach but it might get overcrowded because the price is quite cheap. They run many discounts and Continente shopping offers if you are subscribed.
Price: $$
For unlimited access to the gym, it will cost you around €40 for seven days.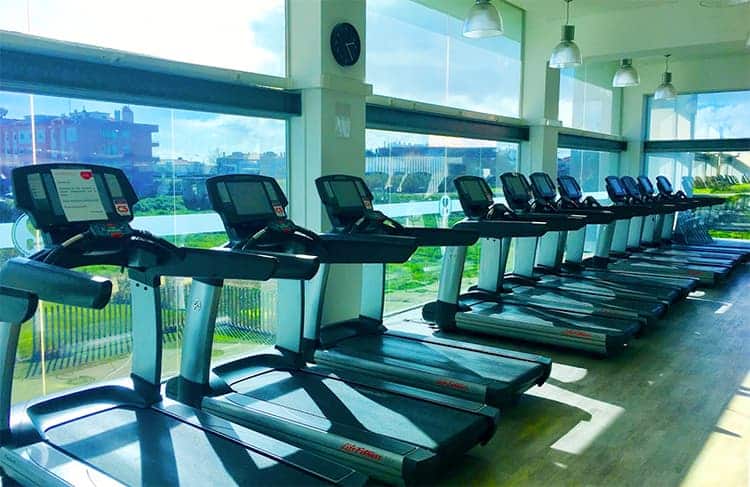 3. Fitness Hut
The other most attended gym in Lisbon is Fitness Hut which is ideal if you are on a tight budget. They have over 24 clubs in the greater Lisbon area so there's bound to be one near you. The gyms are fully equipped with the newest gym equipment, but there is no jacuzzi or spa available. You can book a personal trainer or a nutritionist though which is a great advantage.
Price: $
Prices are very affordable and range from €3.99 to €9 per week for a basic package depending on your choice of when you want to go and your preferences. Most likely you will be restricted by hour, which means that after work, you would need to pay a higher rate. A very big bonus is that you can have a one-month plan. There is also a premium membership for €20 per week.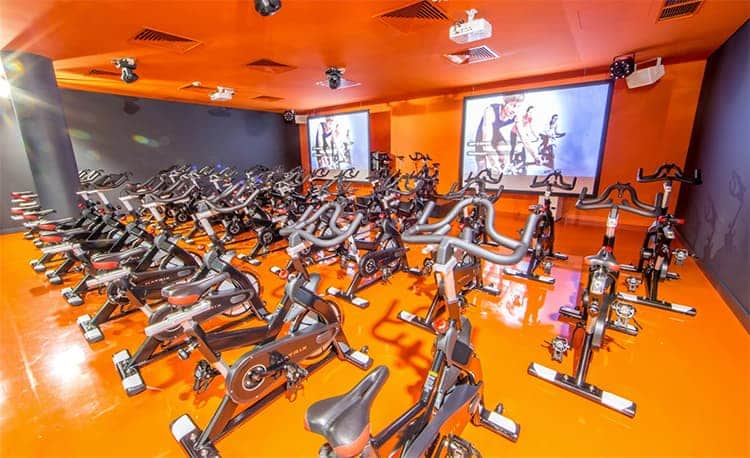 4. The Strength Clinic
The Strength Clinic is right under the bridge at Alcântara and is a weight lift-focused sports gym. It's a pretty small place with a very friendly community who really want to help you grow and get better in your fitness performance.
If you are into deadlifts, kettle bells and squats to get your body sculpted for bodybuilding or just getting lean, this would be the best place for you. A personal trainer and a personal nutrition planner are available for bookings and while you train, the very friendly staff will always give you correct advice.
Price: $$$$
A monthly plan is at the higher price range of €119 to €199 per month. They also have a one month trial for €89 and you can get a short-term plan for €139 per month.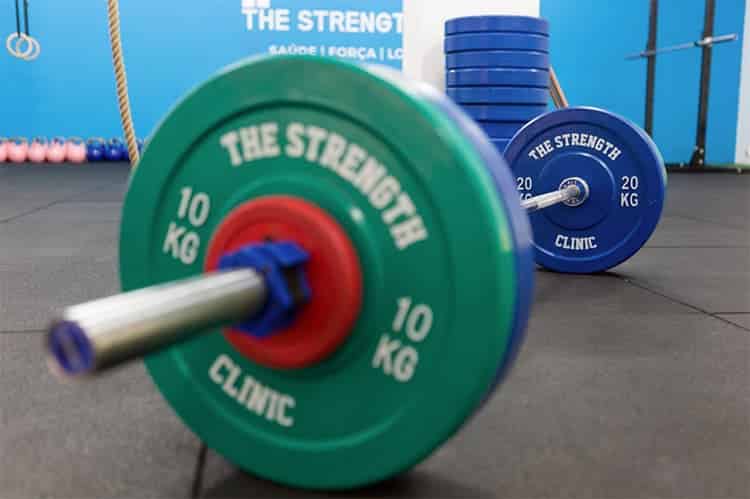 5. XXI CrossFit
XXI CrossFit is a CrossFit and boxing-focused gym in Ajuda (behind Belém). It's the perfect place for you if you need more action and feel the need to learn some fighting skills. The gym is located in the in the heart of the capital and you can book a personal coach. There is also a comfortable place for kids to train so you can also enjoy sports with your family and not lose time waiting until your loved ones have finished their workouts.
Price: $$
The subscription prices vary from €20 to €70 per month with various options available. For example you can pay €50 for two visits a week, €60 for three or €70 for unlimited access. You can also do a drop-in session for €15 to try it out.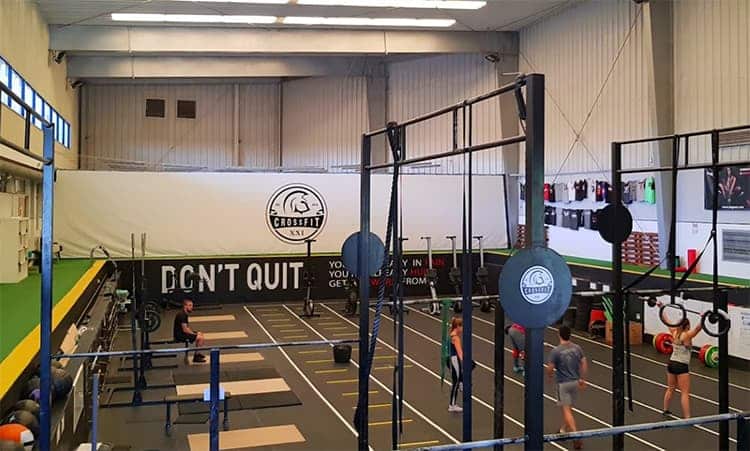 Here's a map of our top 5 gyms in Lisbon
So, time to find a gym in Lisbon?
Staying fit and healthy will always pay off in the long run. A lot of people ignore the importance of daily sports on their lives, but this is the most incredible thing you can do to stay active and young.
As an avid gym user, I always try to find the best solution for my needs which provides the best facilities with the best comfort for a reasonable price.
Don't forget that your future health depends on the actions you take today. Enjoy getting fit in Lisbon!
Did you have any experiences to share at any of these gyms in Lisbon or do you have any questions? Let us know in the comments below.
Find out everything about living in Portugal by staying in touch with us by subscribing to our newsletter .