If you've found this article, chances are you probably looking to know more about work in Portugal.
Stay with us to learn more about which professions earn the most, what's on demand at the moment, salaries in Portugal and much more.
Work in Portugal
To work in Portugal you first need to know that Portugal isn't on the list for the highest salaries available in Europe. But it's definitely a country where workers are fairly protected and where companies can thrive.
It's important to consider that there are many professions that are in demand (and well paid), but to get a job, you need a valid residency permit or visa.
Want to know more?
Let's start with salaries.
How are the salaries in Portugal?
In Portugal, taxes play a very big role in your monthly income. If you earn big bucks, you will probably see a large portion of it turning into dust and flying away to the tax office which is commonly called the IRS in Portugal.
Your taxes will take two forms:
Annual income
For 2019, the Portuguese government has held income tax rates at the same levels as 2018.
The taxation bands are as follows:
| | | | |
| --- | --- | --- | --- |
| Band | Taxable Income | Normal Rate | Average Rate |
| 1 | up to €7,091 | 14.5% | 14.5% |
| 2 | €7,092 to €10,700 | 23% | 17.367% |
| 3 | €10,701 to €20,261 | 28.5% | 22.621% |
| 4 | €20,262 to €25,000 | 35% | 24.967% |
| 5 | €25,001 to €36,856 | 37% | 28.838% |
| 6 | €36,857 to €80,640 | 45% | 37.613% |
| 7 | €80,641 + | 48% | |
How do I calculate my taxes in Portugal?
First, calculate your taxable income.
Collectible income consists of the sum of all income from the various categories received annually, after your deductions have been taken out (if applicable).
Difference between normal rate and average rate
It is normal to wonder why there are two rates for each level, the Normal Rate and the Average Rate. The fact is that your income is not all taxed at the same rate.
When the taxable income is more than €7,091, it is divided into two parts that are not equal.
The first part is equal to the upper limit of the highest of the headings falling within it, to the Average Rate corresponding to this level applies. The second part is equal to the surplus (the difference between the taxable income and the first part), to which the Normal Rate applies.
Let's work it out together.
Here's an example:
Let's say your taxable income is €12,000 for the year. The highest band that fits in €12,000 is the upper limit of Band 2 (€10,700). Accordingly, the taxable income is divided into two parts with the following values:
First part: €10,700.
So the first part of the €12,000 gets the Average Rate of Band 2, which is 17.367%.
€10,700 x 17.367% = €1,858.269
Second part: €12,000 – €10,700 = €1,300.
Therefore, the second part of the €12,000 gets the Normal Rate of the Band 3, which is 28.50%.
€1,300 x 28.50% = € 370.50
The payable tax amount is the result of the sum of the two parts: €1,858.269 + €370.50 = €2,228.769
And that's how much tax you will have to pay the IRS.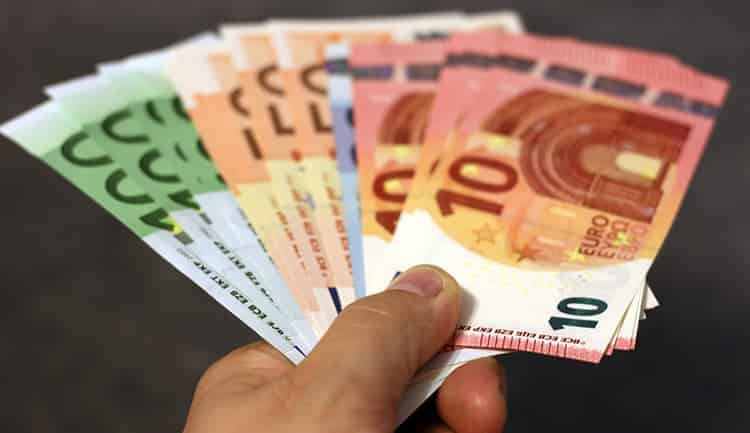 Source retention
It is the portion of your monthly earnings that are withheld from your paycheck. There are way too many brackets for this so I won't bother you with it. Let's just say that it follows a similar philosophy to the annual income brackets. The more you earn, the less flows into your bank account.
If you work and pay taxes in Portugal, play close attention to your income and source retention brackets, you could very well be earning less because you are too close to the bracket limits. Be very wary of pay rises!
What is a good salary in Portugal?
This is a tricky question, but we will do our best.
It will depend on a lot of things, and it will depend on you, your habits and your bills. But to make this easier, a study was conducted to determine what was the optimal minimum salary for a good quality of life, and the conclusion was that you would have to earn at least €1,050 (after taxes).
So anything that's more than that is a good salary, not a great salary though, am I right?
In big cities, it would be better to get closer to €1,500, but even this is not considered ideal, due to the high percentage of your income that has to be allocated to rent.
Minimum wage in Portugal
And let's not forget that the national minimum wage is still far from these numbers. As of 1 January 2019, it is €600 per month.
The minimum wage in Portugal is calculated on the basis of 14 payments in a year instead of 12, so if it is paid 12 times a year, the monthly minimum wage is €676.67.
Top salary earners in Portugal
Instead of giving you 10 director-like or CEO-like positions that earn big bucks, let's try to give you a different approach.
So let's forget the CEO's for a second, they make more than €100k a year, for sure, and will have to take the number one spot.  If you have the training and the skills to become some kind of director of operations or CEO, you are in the clear.
The job market and the wages have changed greatly in the past few years due to the financial crisis and the emergence of new professions, so let's try to give you some average monthly salaries of different areas:
Associate lawyer – about €10,000
Air traffic controller – about €11,000
Athlete/trainer – about €8,000
Doctor – about €4,000
Commercial pilots – about €3,000
Marketing professionals – about €2,500
Keep in mind that this is a constantly changing average of some salaries, before taxes. We will repeat, before taxes, people. The real take-home income of these professions will be less than this.
What is usually true, and you can verify this in statistical sites like Pordata, is that the more qualified you are, the higher your pay grade. The overall average wage in 2016 was €924,90.
Top industries in Portugal
Something that may also interest you is to know is which industries pay more in Portugal per month.
Here are the top three, based on Pordata (2017):
Electricity, gas, and water: average of €2,914.70
Financial and insurance: average of €2,305.20
International bodies and other overseas institutions: €2,104.90
Always keep in mind that this is an average number, but if you think you have a shot at any of these areas, go for it! You will likely earn more.
If none of these areas fit into your life, don't sweat, you should know by now that Portugal has one of the lowest costs of living in Europe and if you stay away from the major cities, your income will not have to be very high to earn a decent living.
What jobs are in high demand in Portugal?
If you are looking to take a chance in Portugal and moving here to work, the areas in which you will have the least trouble in getting a job are:
Health
IT
Marketing
Digital marketing
Are there jobs for English speakers? What other languages are desirable?
There are lots of jobs for English speakers in Portugal. Portugal has been making an effort to look for specialised workforces and to give them good conditions to stay.
But that is not all, even in less specialised areas there are jobs for English speakers, whether it is in customer support related fields or in tourism.
Truth be told
Speaking English is not a super advantage nowadays because most of the country's youth can speak and write English very well. So, the more languages you speak, the more you differentiate yourself from the competition.
Of course, languages with a larger number of speakers or large markets or niches are more valued than others.
Here are a few languages in high demand in Portugal:
Spanish
French
Chinese
Japanese
Russian
German
Are there jobs for expats?
Yes, most expats that come to Portugal end up landing a job after falling in love with the country.
Whether they are working for a Portuguese company or part of the remote community that has been growing, the number of foreigners has been rising steadily in Portugal.
What kind of visa do you need to work in Portugal?
The type of visa you need depends on if you are a European Union (EU) or non-EU citizen.
Work visas for non-EU nationals
You can get a Short Stay Portuguese work visa for temporary contracts that last less than six months.
This is also available to self-employed workers and is subject to an evaluation by the labor authority, the Institute of Employment and Training ("Instituto do Emprego e Formação Profissional" (IEFP)) (website is in Portuguese).
It is possible to extend the duration of this visa up to one year in some cases, for work in areas such as scientific research, academic teaching, highly qualified professions, among others.
Long term Portuguese work visa
If you intend to work in Portugal for longer than six months, a Long-term work visa is required. Since Portugal is part of the Schengen Area, this work visa takes the form of a Long-Term Schengen Visa (Type D).
If you are a national from the following countries, you can apply for this type of visa from within Portugal (within 90 days of arrival):
USA
Canada
Australia
New Zealand
Japan
Israel
All other non-EU nationals will need to apply prior to traveling to Portugal..
EU Blue Card
This works as a residence and work visa for non-EU highly qualified workers. You can apply for this type of visa if you have a university degree, are a paid employee with a work contract or a binding job offer in an EU country (for at least one year), and have a gross annual salary of at least one and a half times the national average.
A Blue Card holder can apply for a residence permit as a researcher or highly skilled migrant if they have been living in Portugal for at least 18 months.
Golden Visa
The Golden Visa programme is designed to captivate foreign investment into Portugal. Its purpose is to speed up the process for non-EU nationals who want to invest in Portugal and obtain a residency certificate.
EU nationals working in Portugal
Citizens from the European Union (EU), the European Economic Area (EEA) or Switzerland do not require any Portuguese work visa to live or to work in Portugal.
However, if it is their intention to work in Portugal for more than six months, they will need to get a Residence Certificate.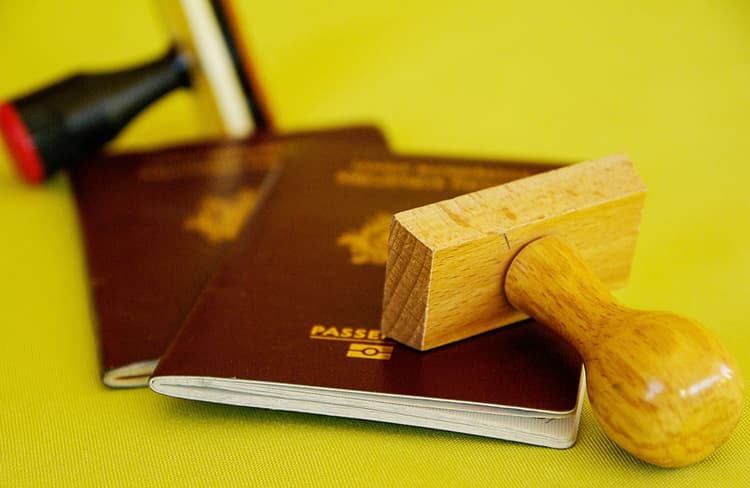 Hours, public holidays and vacations in Portugal
Let's divide this up to make it simpler.
Work Hours in Portugal
In Portugal, you usually work for 40 hours a week. Although this may seem like the ordinary nine to five, it isn't.
Firstly, because you will get a big lunch break which automatically makes it a 9am to 6pm or 9am to 7pm day.
Secondly, because you may be asked to work on weekends without it counting as extra time, it's considered part of the 40-hour work week.
Public Holidays in Portugal
Portugal has 13 public holidays in the year. Apart from these national holidays, there is usually one more regional holiday days depending on the town.
There is a culture of bridging ("ponte") national or regional holidays with the weekend, so you can enjoy a two or three-day long weekend throughout the year without using your vacation time.
Not every company follows this culture and in retail or the private sector, it tends to be rarer.
Vacation time in Portugal
In Portugal, if you work for the private sector you can enjoy 22 vacation days each year.
If you haven't worked the entire year, the number of vacation days usually follows the rule of two vacation days for each month worked and there are some internships that do not have vacation days at all (they usually last less than a year, though, and employers can still be flexible about this).
If you work for the public sector you may enjoy an additional vacation day (on top of the 22 days) for every 10 years of service.
Holiday allowance
In Portugal, you get an extra month's salary throughout the year, due to holidays and Christmas. This is usually paid out around the month of June and the other in December, although this can vary depending on your contract and the employer's policies.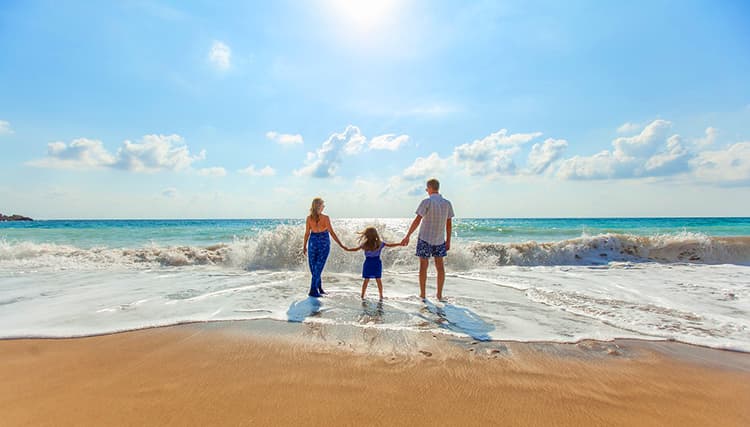 Probation periods in Portugal
The probation period generally varies between three to nine months and it is described in your contract. This "probation" period will legally protect you in case you need or want to leave a new job, but it will also legally protect your employer when it comes to firing newcomers.
What does a salary slip look like in Portugal?
You will probably find most of these items on your salary slip:
Employer identification: Name, NIF, NISS and address;
Employee identification: Full name, NIF, NISS and professional title; (If you don't have a Portuguese tax identification number (NIF) or NISS number, you can easily apply through a third-party supplier like GETNIFPORTUGAL for a small fee)
Payment description: Base salary plus other compensations;
Period: The period of time worked;
Payment method: Cash, check, bank transfer;
Insurance policy identification: For your work insurance.
Payment description is your base salary plus other compensations (food allowance, shift allowance, night-shift allowance, etc.), discounts, deductions and the liquid amount to receive. You will also see the payments in the months you get your Christmas or holiday allowance.
The salary slip should be printed in duplicate, numbered, signed and stamped by the employer. The duplicate should be signed by the employee and returned to the employer.
This can all be done manually, but it is usually done with certified software.
Getting fired in Portugal
When it comes to being fired, generally speaking, two things can happen.
One, you can be fired without a cause and your employer will have to compensate you depending on the number of years you have worked for his/her business.
Or two, you can be fired by just cause; if you fail at your work, arrive late, skip work without justification and so on.
Resigning from your job in Portugal
If you wish to resign from your job, it will depend on your contract but, generally speaking, you will have to send your employer a written notification of your intention to resign with one or two months' notice and you are good to go.
Most people will use their vacation time in this period, since you still have to work for the remainder of your time.
Is it worth it to work in Portugal?
Well, it is worth for those who want to increase their earnings or those who will get a higher standard of living by coming to Portugal.
If you come from a country where you can easily make more money, Portugal might be the perfect place to relocate and work remotely.
Many modern entrepreneurs and digital nomads are scouting the world for places where they can work on their passion and live a simple life. This little country might be the solution to the usual relocation issues.
Portugal offers everything you can expect from a European country, but with a lower cost of living.
Here are some pros for getting a job and working in Portugal:
But there are a few cons:
The language is hard to learn;
Portugal has a lack of some highly qualified jobs;
It can be a risky investment.
Did you find this information about work in Portugal useful? Do you have any doubts or wish to find out more about working in Portugal? Feel free to leave a comment or a question below.
Be sure to subscribe to our newsletter so you don't miss the latest tips for your move to Portugal.
You might also like:
Salaries in Portugal, What to Expect for Your Hard Work
Finding a Job in Portugal, We Are Here to Help You
How to Teach English in Portugal, What You Need to Know