Imagine a beautiful coastal city in the sun right next door to stunning beaches. Sounds like your next holiday?
Come to beautiful Lagos in Portugal. You won't be disappointed.
Today we'll tell you why you should definitely visit Lagos and what the best options are to spend your time there.
Get Your Travel Guide to Lagos, Portugal
To start with, Lagos is a small, lively and welcoming city the western coastline of the beautiful Algarve region in Portugal. It offers visitors picturesque views, gorgeous beaches, rich history and buzzing nightlife. Besides all of this, it retains an authentic Portuguese lifestyle.
What is the weather like in Lagos?
Similar to the entire Algarve region, the weather in Lagos is sunny and warm during most of the year.
The most suitable time for going to the beach is between July and September with an average temperature of 25°C (77°F). Of course, it often goes up to 32°C (90°F) and drops down to around 18°C (64°F) at night.
The winter in Lagos is mild, however, if you are unlucky, you might experience very heavy showers between October and March.
Between February and mid-May, the temperature is normally a cool 15°C (59°F) and it might get a little breezy by the coast. During this period, highs of up to 19°C (66°F) are typical during the day, lowering to about 11°C (52°F) after dusk.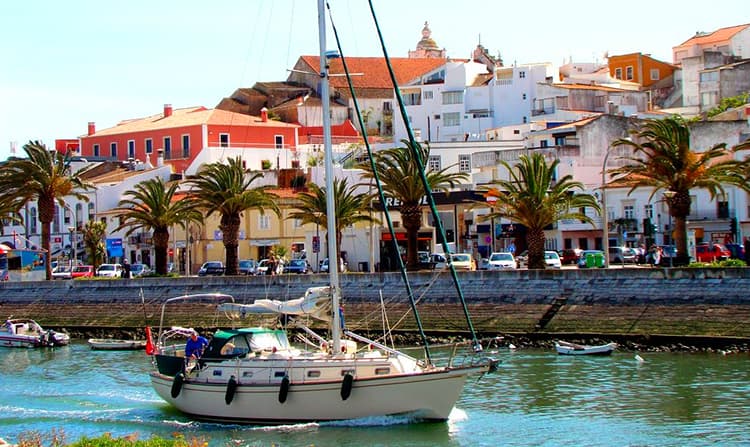 How to get to Lagos?
If you are planning to spend your next holiday in sunny Lagos, the best way to get there is by flight to Faro Airport which is the nearest international airport at 90 km (56 miles) away.
In case you find a better deal, you can also take a plane to Lisbon which is 298 km (185 miles) away.
In both cases, we strongly recommend arranging your transfer in advance.
Getting from Faro to Lagos by taxi, train, bus, or private transfer
If you're traveling on a budget or just don't want to spend a fortune on transportation, you can catch a bus or train from Faro. In this case, you need to go first from Faro Airport to the Faro bus or train station in the city centre. Bus 16 will cost €2.25  for a single ticket and a taxi will be €10 to €12.
Now, let's look at the options to get you from Faro city to Lagos.
The journey by train lasts less than two hours and the price of a single ticket is €7.40 per person. Keep in mind there is no option to pre-book the ticket because it's a regional train, however, there is usually plenty of space.
Here is the official website of CP (Comboios de Portugal) where you can check the trains timetable.
If you choose to travel by bus, the price of the single ticket is similar to the train at €7 (don't worry, amigos, public transport in Portugal is absolutely affordable!)
Another option is to catch a taxi straight from the airport to Lagos that would surely cost more than €100 due to the pricey motorway tolls.
The most reliable local company organising private transfers from Faro to Lagos is Yellow Fish and it would cost around €80 for a single ticket and €150 for a return.
Getting from Lisbon to Lagos
Luckily, there are frequent and direct public buses between Lisbon and Lagos which take about the same time as the train but can be quite a bit cheaper if booked more than a week in advance with CP.
You can check the bus timetable and book a ticket in advance at Rede Expressos.
Things to do in Lagos
There are many people who associate the Algarve (and Lagos in particular) mainly with sunny beaches and a crazy nightlife. We assure you, there are tons of other cool things to do there.
Let's highlight a few of them.
Try some water sports
Fans of extreme sports can hire a stand-up paddleboard or bodyboard to have some fun or take a surf lesson (or two!) at one of the most popular Lagos' beaches, Praia Porto de Mós.
There are some great offers on Get Your Guide for exciting water sports for all levels of fitness.
Organise a day trip to Silver or Sagres
The most popular options for a day-trip from Lagos is to the picturesque and historic town of Silves and the surfing village of Sagres.
We can't say which one of them is the better option as they are both gorgeous places!
Silves offers an unforgettable walk through the centuries (including a visit to the massive red brick castle in the heart of Silves), while Sagres is more suitable for those of you who prefer enjoying divine beaches and stunning rock formations.
To save time, we'd recommend renting a car for a day or two during your stay in Lagos. If you book in advance, it would cost between €40 to €70 for two days (depending on the season and the type and size of the car you want to rent).
Visit the Lagos Zoo ("Parque Zoológico de Lagos")
The Lagos Zoo is pretty small compared to most of the zoos around Europe but, this is a great option if you're traveling with kids or younger children.
The best thing is, that all the animals look happy and calm because they are very well cared for.
Parque Zoológico de Lagos is open all year-round for visitors and the entrance fee is €16 per adult and €12 per child.
Where to stay in Lagos
Lagos offers a wide range of accommodation styles to meet everyone's needs and preferences. As there are endless choices, we've put together some suggestions to help you decide.
For those of you who are planning to travel with little kids, don't worry as there are tons of family-friendly hotels and guests houses in the Lagos area.
We would recommend Dom Pedro Lagos where the price for three nights in a self-catering studio with a sea view start from €130 (there is a cheaper option with a land view but the sea view is breathtaking).
This one is also great for a couple or only adults without kids.
For backpackers or travellers on a budget, there are few cheaper and nice options where you can stay, such as the boutique Tag Hostel. You can pay as little as €15 per night for bed in a four-bed, mixed dorm or €63 for three nights in a private room if you book your stay in advance.
Amazing things to do in Lagos
Enjoy a walk along the Ponta da Piedade
You may ask: What is the Ponta da Piedade? This is a long series of eye-catching, orange and yellowish, sandstone cliffs that are considered the finest natural landmarks of this part of the Algarve.
You will surely need around two to three hours to explore these scenic rock formations. And the best part is all these breathtaking views are 100% FREE.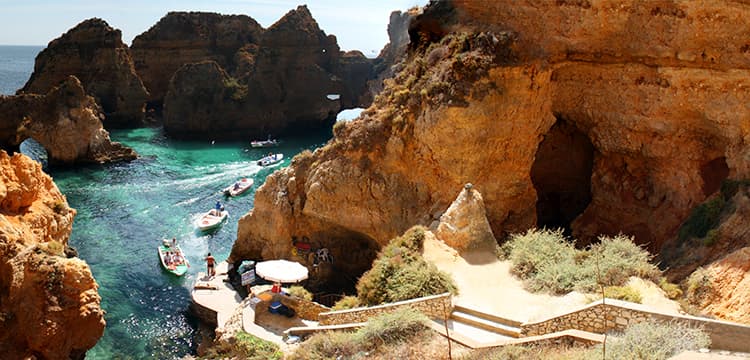 Something a little extra perhaps
Would you like to take a boat to Ponta da Piedade? There are some wonderful and friendly guided cruises available on Get Your Guide that take you all around Lagos.
Other tourist attractions in Lagos
Once you get there, you will notice that Lagos has many faces.
Apart from the stunning beaches and trendy surf spots, the scenic town hides some beautiful Portugal tourist attractions such as:
The best beaches in Lagos
Lagos can brag that is has some of the best beaches in the Algarve region, including:
Restaurants and nightlife in Lagos
Lagos offers an amazing section of restaurants, typical Portuguese coffee shops and vibrant night-time bars which cater for both tourists and locals.
Restaurants
Some of the must-visit places to try some local cuisine cooked to perfection in Lagos are:
Bars
If you want a taste of the vibrant nightlife of Lagos, do not miss visiting Three Monkeys Bar (address: R. Lançarote de Freitas 28) and Mellow Loco (address:R. do Ferrador 9).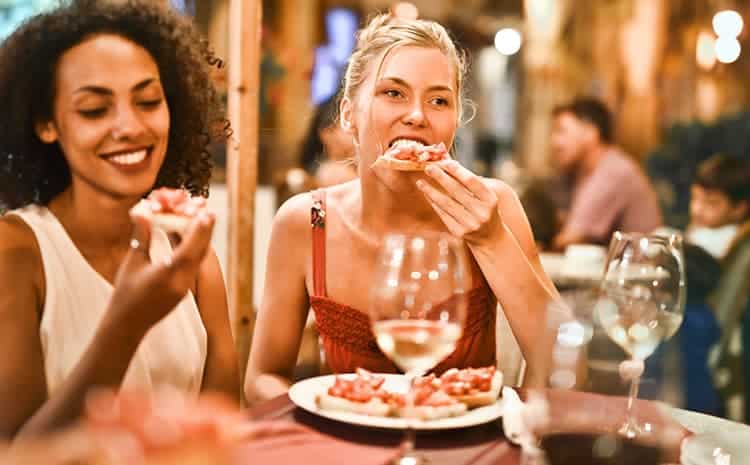 Is there anything else you need to know about Lagos? Have you been there before? Do not hesitate to share your personal experience with us in the comment section below!
We publish new content every day so be sure to subscribe to our newsletter to get notified of the latest tips for your visit to Portugal.