Thinking of planning a summer holiday in Portugal in August? Here's your guide to Portugal's best sunsets, parties, and festivals during August.

Your Guide to Portugal in August
Portugal receives more visitors in August than in any other month, and for good reason too! If you want guaranteed beach weather, good vibes, live music, or sophisticated sunset parties, Portugal has it all in August.
While Portuguese families vacate the city and head to their summer houses at the beach, across the country the sun shines cheerfully, the tourists are welcomed, and the parties are in full swing.
And whether you want to go where the party's at, or opt for one of our more secluded or laidback suggestions, this guide will provide you with all the necessary information regarding weather, where to stay, what to eat, what to do and how to keep it cool in Portugal in sunny August.

What's the weather like in August in Portugal?
Think hot, hot, hot. With average highs of about 27 degrees C and lows of 17 degrees C, temperatures regularly reach above 30 degrees in August. Nights are warm, and chances of rain or thunderstorm are near zero. Rainfall in August in Lisbon is nearly nonexistent.
It's a good idea to protect against UV rays, drink plenty of water, and seek shade during the hottest parts of the day if you're planning to visit Portugal in August.
You can expect an ocean temperature of around 20 degrees C. The Atlantic often feels very chilly if you're not used to it, but in August this temperature will feel heavenly after some time baking on the beach.
What about August in the Azores?
Temperatures in the Azores are similar to mainland Portugal, but rainfall is typically higher during August. This is due to the Azores being subject to a hurricane season between August and November. While it is unlikely that a hurricane will come very close to the islands, weather can still be affected by hurricanes occurring over the Atlantic.
Planning to visit Portugal?
Make the best of your trip with our tips.
Time in Portugal
During August you can expect the sun to be up by 7 am and set by 8 pm.
Portugal (mainland Portugal and Madeira) are in the Western European Time Zone (GMT).
During the summer, Portugal observes Daylight Saving. This means that the clocks go forward one hour in March and back again by 1 hour in October, much the same as they do in the UK.
Important information: Azores time is usually 1 hour behind mainland Portugal.
August public bank holidays in Portugal
August 15: Portugal is predominantly Catholic and observes Catholic holidays. The Assunção de Nossa Senhora (Assumption of Our Lady) is a public bank holiday celebrated annually on August 15.
What to eat in Portugal in August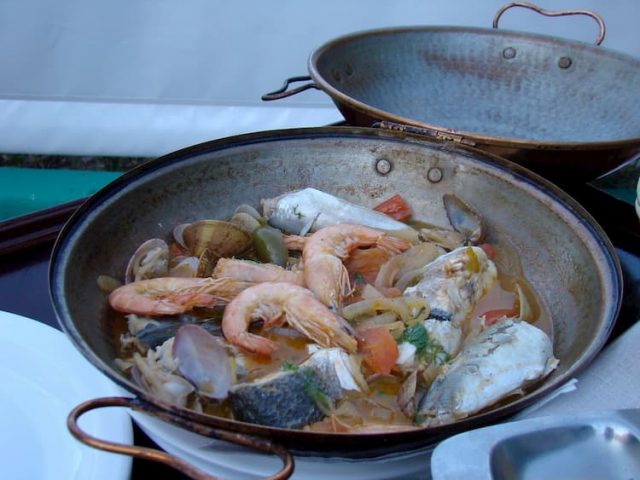 Cataplana
Cataplana is a delicious seafood stew served with rice. It is named after the copper clam-shaped pot it is cooked in. You would typically order one Cataplana for two people, and prices may vary between €20 and €50, depending on the restaurant. If you are booking a holiday in the Algarve in August, take advantage of the Atlantic being on your doorstep and enjoy one of the freshest seafood dishes unique to this region.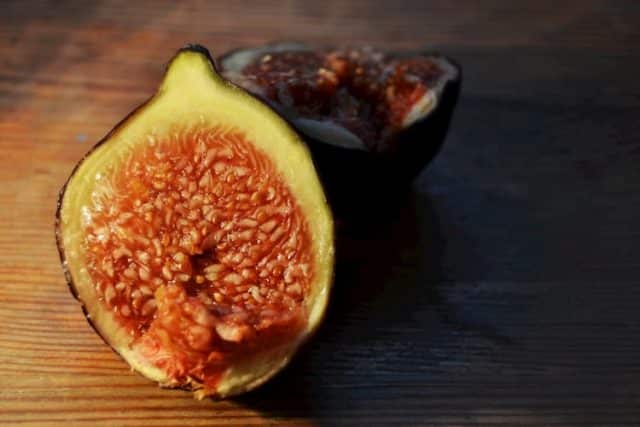 Figs
Figs are grown all over Portugal and are in season over the summer months. They are small, sweet, delicious, and cheap to buy at any market during August. Cover them in yogurt as part of breakfast, serve them with presunto (ham) as a popular Portuguese appetizer, stick them in your picnic basket to take to the beach, or even pop them on a pizza for an original Portuguese twist to an Italian classic.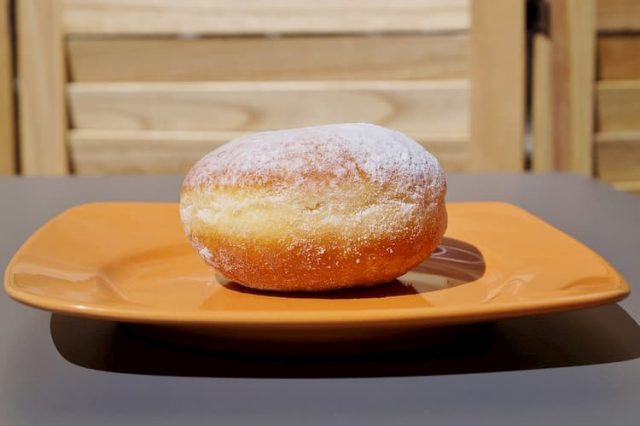 Bolo de Berlim
Ask any Portuguese person what you should eat at the beach and no doubt they will tell you a bolo de Berlim (custard-filled doughnut). Vendors will sell you a bolo de Berlim out of a cooler on the beach for a couple of euros each, and you will be sure to hear them coming as they often sing out creative jingles to advertise their goods.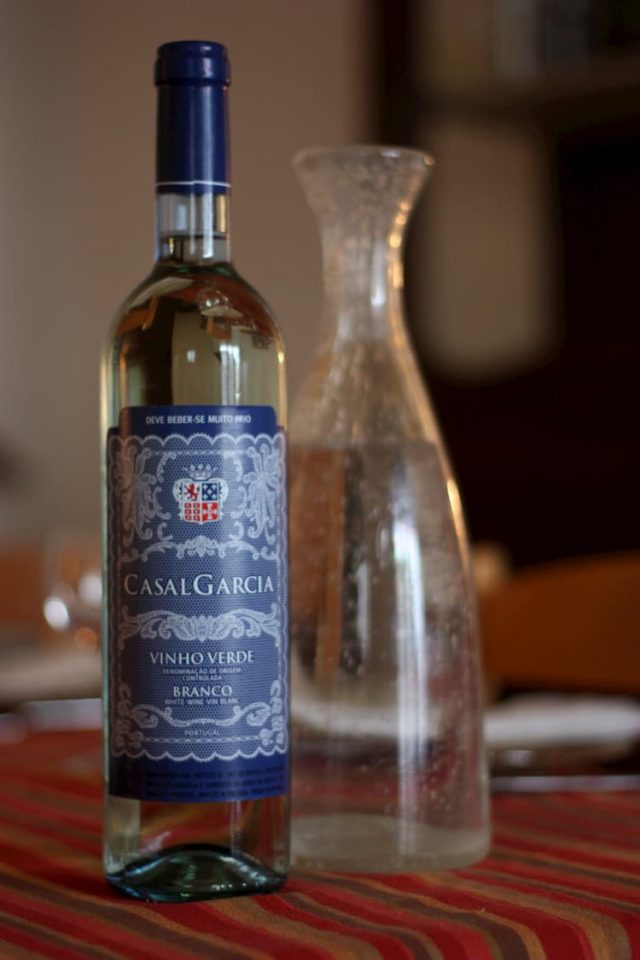 Vinho verde
Vinho verde (literally, green wine) is uniquely Portuguese and perfectly refreshing on a warm August evening. Named for the relatively short time it takes to make vinho verde (it's not actually green), it's produced in northwestern Portugal. You can find vinho verde in bars and restaurants across the country. Find out more about vinho verde here.
Top 10 things to do in Portugal in August
1. Party in style in the Algarve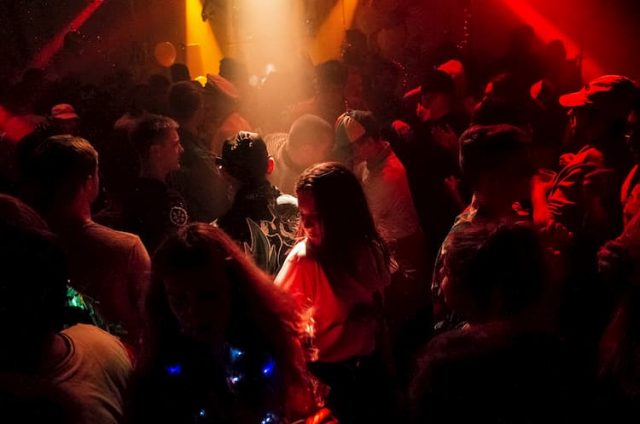 In August, young Portuguese socialites head to glamorous Vilamoura in western Algarve, to one of Portugal's most luxurious party scenes. It is the biggest marina in Portugal and is home to hotels, restaurants of all kinds, sandy beaches, live music, and Portugal's most renowned nightclubs.
The atmosphere is one of a kind and it gets crowded, as few people want to miss the summer parties. For the biggest nights, check out Bliss Vilamoura, Dice Club, and Illuminati Café.
For more information about beaches across the whole of the Algarve, take a look at our guide to Algarve beaches.
2. Chill in a laid-back seaside town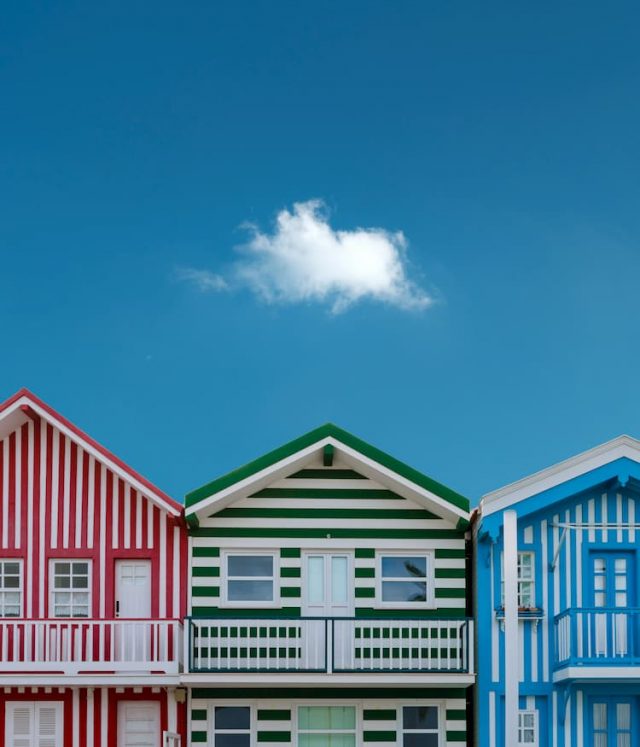 If the party scene is not your style, why not visit one of Portugal's many quaint seaside towns? You can still take advantage of the fresh seafood and golden sandy beaches while avoiding the larger crowds. Some of our suggestions include:
3. Visit one of the Portuguese islands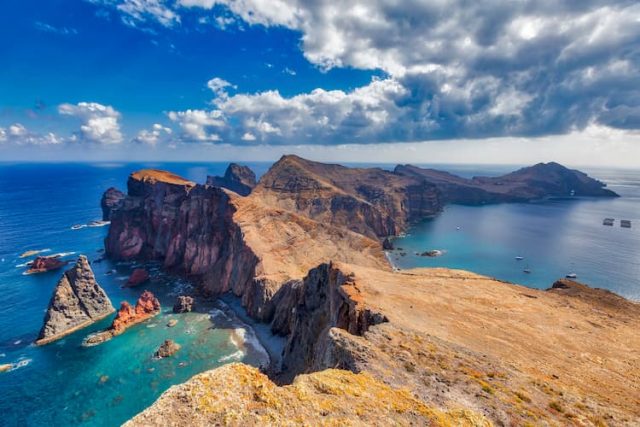 The Azores are made up of nine different islands, with an array of activities, from visiting green and blue lagoons, swimming in hot springs, drinking tea at Europe's only tea plantations, to whale watching with a chance of spotting the biggest animal in the world. For our full guide to the Azores click here.
Alternatively, plan a trip to the island of Madeira, birthplace of Cristiano Ronaldo and home to a world-class aquarium, natural saltwater pools, and a 580-meter skywalk for views of the stunning and dramatic island.
4. Attend a sunset rooftop party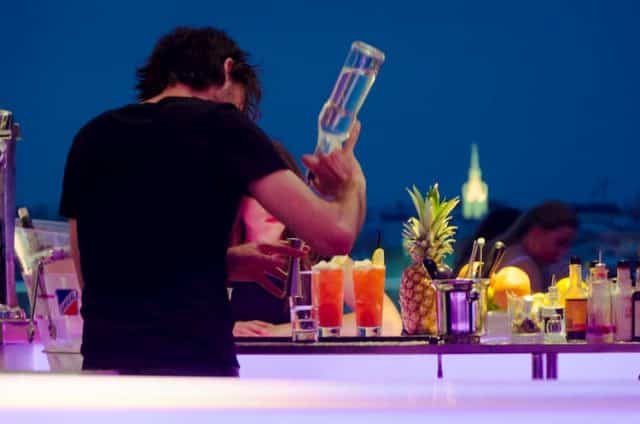 If you plan to visit Lisbon in August, you cannot miss sipping on a sangria while taking in some breathtaking views at one of the city's top rooftop bars.
During the month of August, many sunset parties are organized, so keep an eye out for Facebook events and other publicity advertising one of these sophisticated evenings. What better way to experience the city than with a drink in hand and a glorious summer sunset as your backdrop?
5. Watch a film at an open-air cinema
Another summer event organised by Cinesociety is their regular film screenings on large, open-air cinema screens in both Lisbon and Cascais. Past screenings include classic movies from directors such as Wes Anderson, Ridley Scott, and the Coen brothers.
6. Visit the Santa Maria da Feira Medieval Festival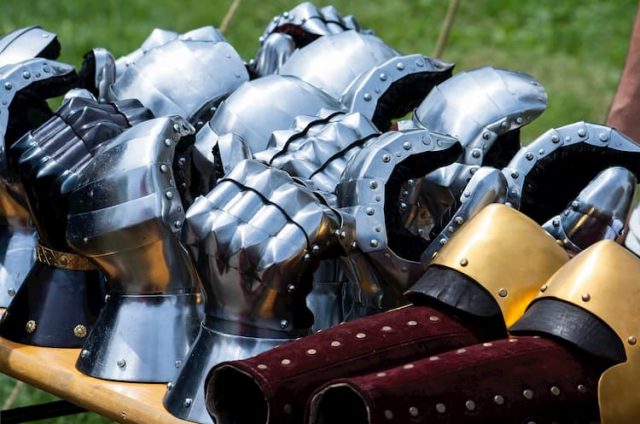 This historical festival and reenactment is really one of a kind. The event usually runs in early August and different tickets are available for your visit to the town of Santa Maria da Feira during the festival dates.
Whether you want to take part in the medieval banquet, try local delicacies accompanied by live music, or treat your kids to the "princess for a day" experience, this event is unique, extensive, and educational, and will transport the whole family back in time in the most immersive ways.
For more information, visit the event website here. 
7. Try a fluvial beach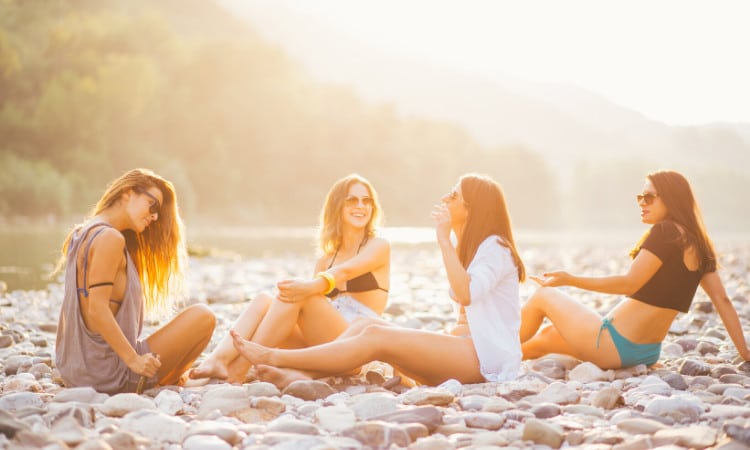 Across the country, rivers running towards the ocean have formed natural, fresh water pool areas known as fluvial or river beaches. They are often well maintained and can be found in stunning locations. So for something different, why not take at least one day during August to check out one of our top 10 best river beaches. 
8. Check out a music festival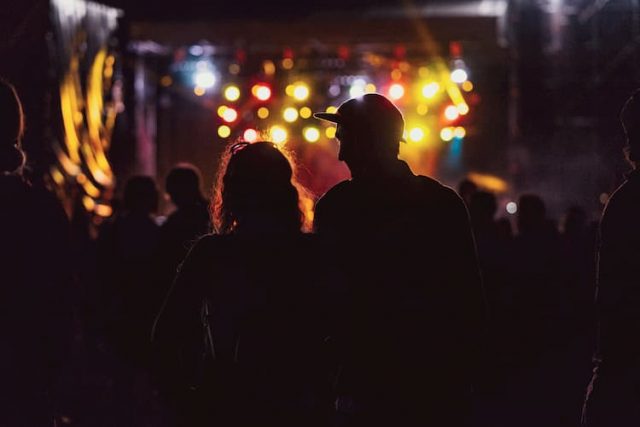 During the summer months there is an array of live music festivals to suit all types of music lovers. Tickets are often reasonably priced and some include camping options.
This is for the electro lovers. There are regular "brunches" in Lisbon parks on Sundays throughout August. There are food stalls and family friendly areas. The event is open air and very popular in the capital.
MEO Sudoeste is a five-day festival. Tickets include all music and camping. It is located in Zambujeira do mar and features popular EDM, electronic, pop and rap artists.
Caparica is a surfing coast just south of Lisbon. O Sol da Caparica (Caparica Sun) festival has music from all Portuguese speaking countries. Top Brazilian funk and reggae artists often feature in the three-day line up. Tickets are very affordable and include a comedy stage.
9. Take a Douro river cruise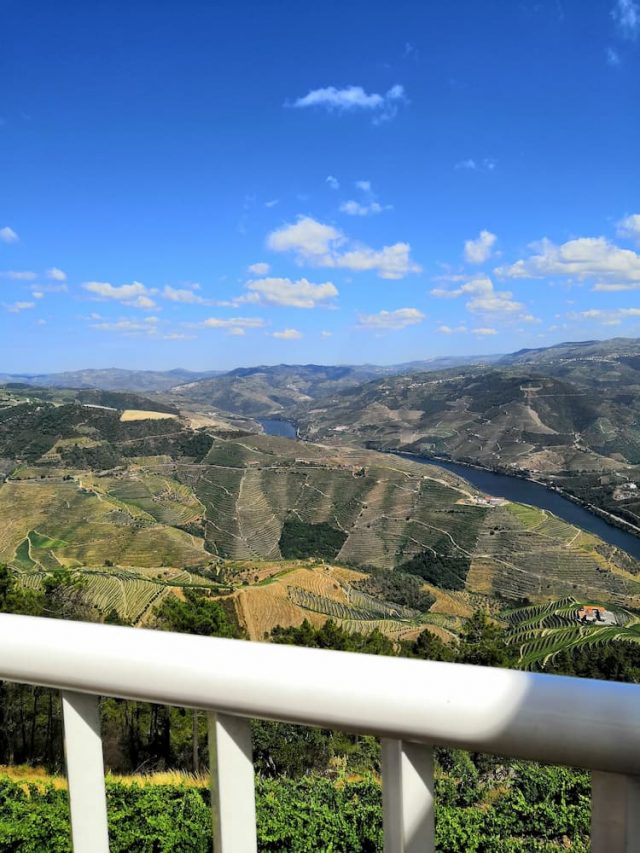 The end of summer is wine harvest season in the stunning Douro Valley. Why not combine a Douro cruise trip with a wine pressing and tasting experience. This is a must do for the wine lovers. Click here for our full Douro Valley guide.
10. Get married!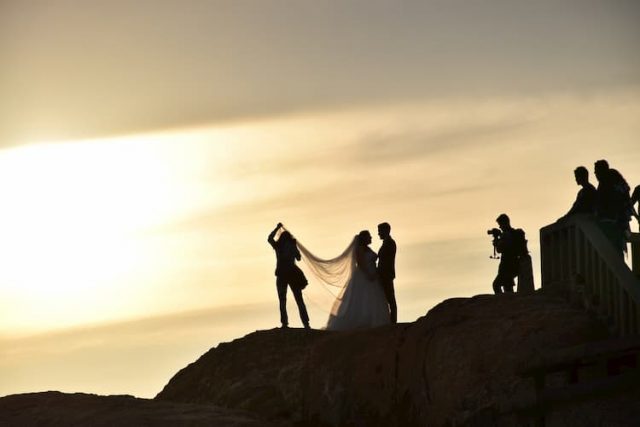 August is wedding season in Portugal , with stunning venues and often cheaper options than back home. Why not plan yours with our Wedding Guide to Portugal.
Where to stay in Portugal in August
If you're coming to Portugal in August, your options for great things to do and amazing places to stay are endless. We have come up with just some of the best options to cater to a variety of tastes:
Book your hotel with Booking.com
With Booking.com you can book the best hotels in Portugal for the cheapest price. Get instant confirmation, pay 0 booking fees and even cancel your booking for free at most hotels. 
Booking.com -
Find the best prices and prepare your trip to Portugal today
FAQ
Is August a good time to visit Portugal?
August is a good time to visit Portugal. It's hot, sunny, and full of summer activities and festivals. August is always busy, partly because it's the month Portuguese residents take their vacations. That means tourists from around Portugal will join the throngs from other countries.
Is Portugal busy in August?
Yes, Portugal is always busy in August. It's a beautiful time to plan a beach vacation, but be aware you'll be joined by most of Europe – including Portuguese locals on their own summer breaks! Because of such high demand, hotels and rentals are most expensive this time of year.
What is the best month to go to Portugal?
The best month to go to Portugal depends a lot on your interests. Summer is sunny and hot, perfect for lounging on the beach. Spring and fall still have fantastic weather, but many of the tourists have gone home. Winter is cool, even cold in northern Portugal – but with almost no tourists!
What are the hottest months in Portugal?
The hottest months in Portugal are, in order of high temperatures, August, July, and September. Early to mid August will be the very hottest time of the year, with highs averaging about 81 degrees F and temperatures rarely going below 65 degrees F in the evening.