Portugal has a rich diversity of landscapes and wildlife just waiting to be explored. On your next visit, add an outdoor experience that's not to be missed: whale watching in the Azores.
Whale watching in the Azores
With its 832 km (517 mi) of Atlantic coast (and that's not including the islands), Portugal's relationship with the ocean is inseparable from the country's identity.
It has been woven into the very fabric of Portuguese recipes, Portuguese music, Portugal's economy, and the livelihood of Portuguese people for generations.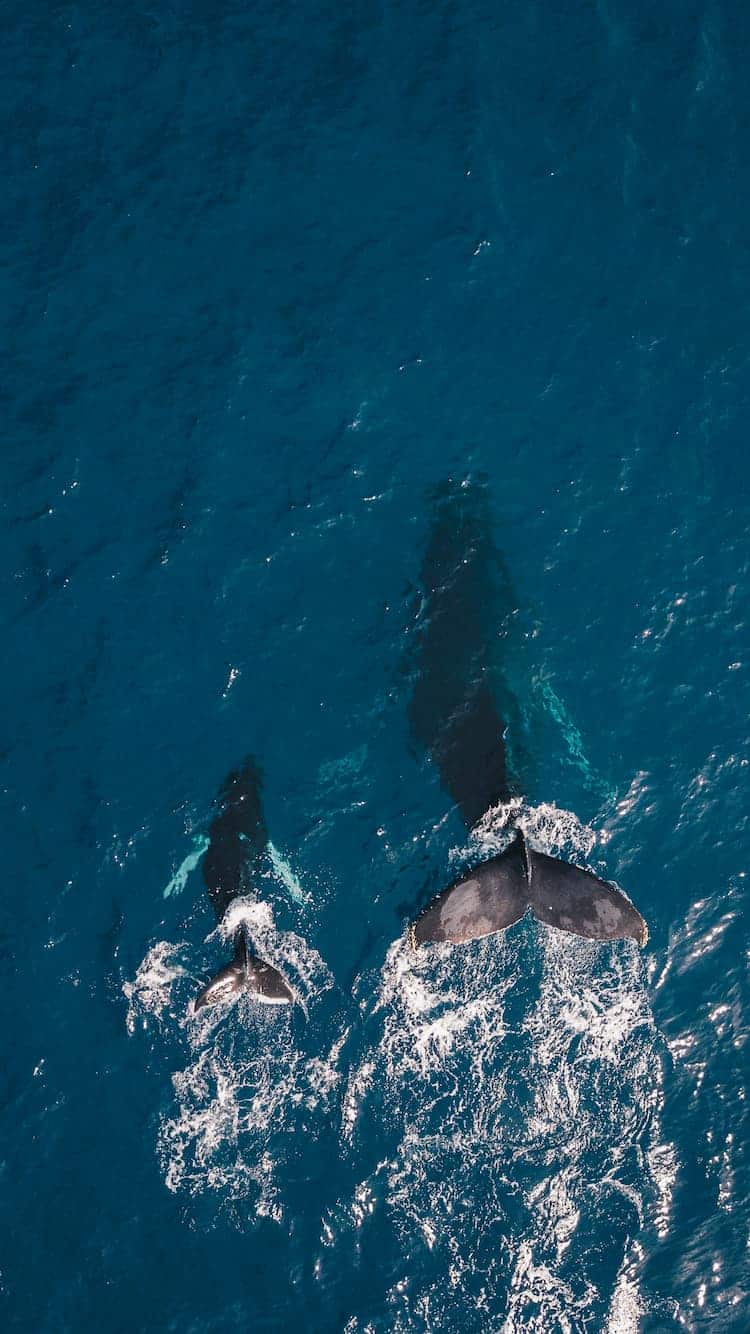 The whale (or baleia in Portuguese) has been part of Portugal's history for hundreds of years.
For example, throughout the Medieval period, commercial whaling for meat and blubber brought immense wealth to Iberia. This happened as a result of other red meats being outlawed by the Catholic Church, turning whale meat into a highly sought-after food.
Whale blubber was also an important commodity, with its oil being used in candles, oil lamps, cosmetics, perfumes, and detergents.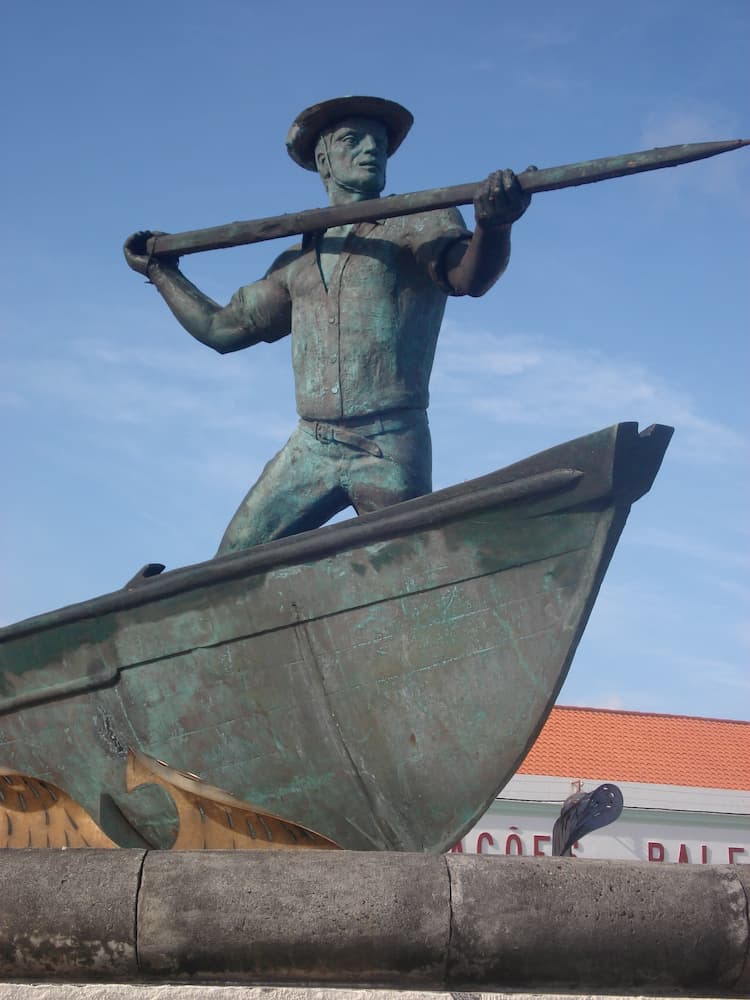 These days, however, the whale is legally protected in Portugal. Research and conservation of whale species have been in practice since the late 20th century.
Because of this, they have now become a symbol for environmental movements and are a source of income only through tourism.
While these graceful giants of the ocean are still feared by some, they are certainly looked upon in awe by all that bear witness to them.
Combine a visit to Portugal with a whale-watching trip in the Azores and become part of this prolific story between Portugal and the magnificent whale. 
The Azores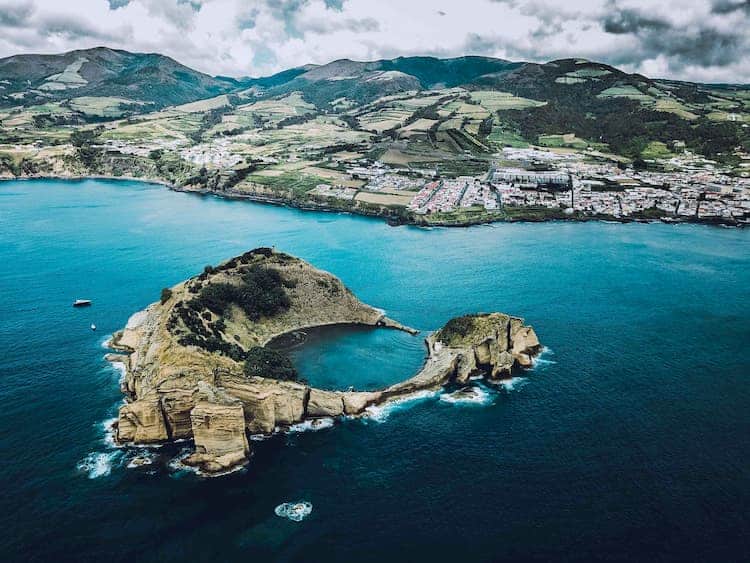 The Azores is a group of Portuguese islands found in the middle of the Atlantic. Composed of nine islands, they sit around 1,368 km (850 mi) west of mainland Portugal.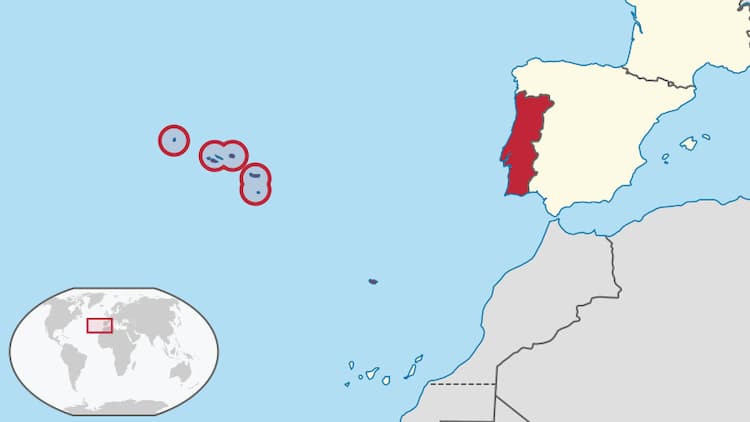 Three islands have international airports, and you can access the others by ferry or plane from the bigger islands. See below for more information about how to get there.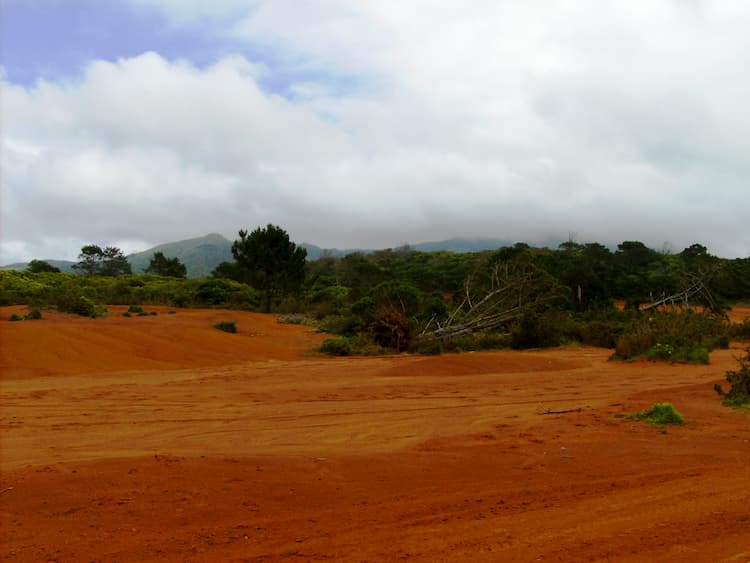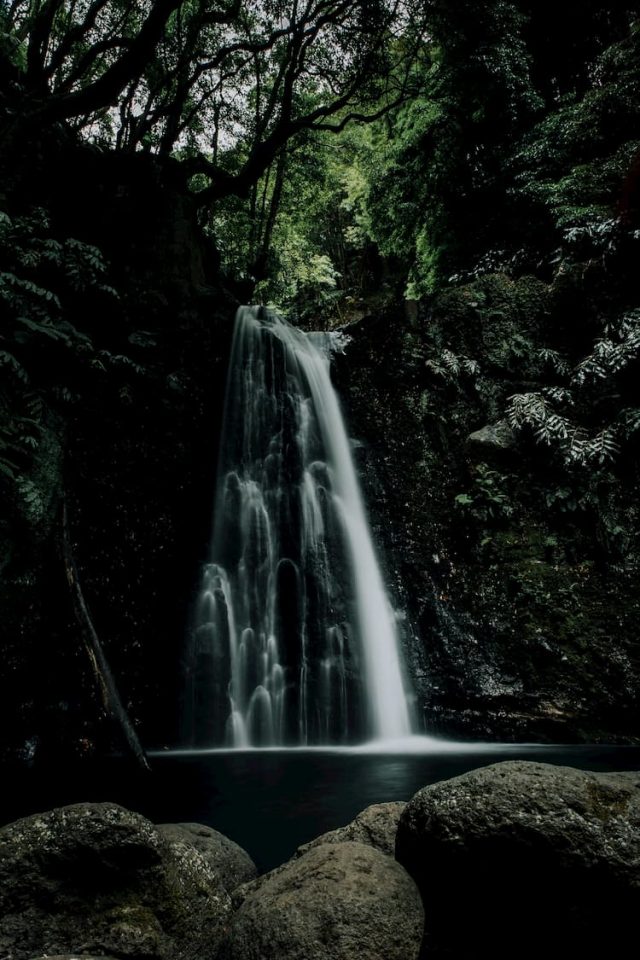 The Azores were formed from volcanic and seismic activity. The result is a stunning array of dramatic scenery including Tellytubby-green pastures, red deserts, cascading waterfalls, dramatic cliffs, blue lagoons, steaming hot springs, and the highest mountain in Portugal, Mount Pico.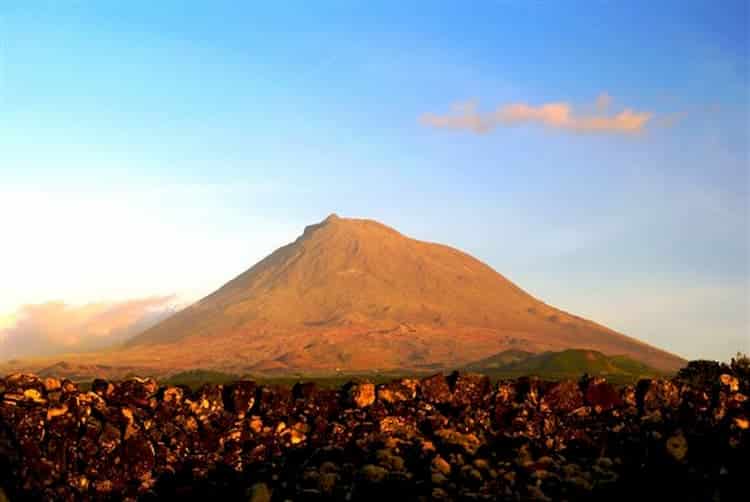 People in the Azores speak with a unique accent — much different than residents of mainland Portugal — and they generally experience life at a slower pace.
The Azores are also home to Europe's only tea plantations and, of course, many species of whale and other wildlife.
For our full guide to visiting the Azores, click here.
How to get to the Azores
 The easiest way to get to the Azores is to fly.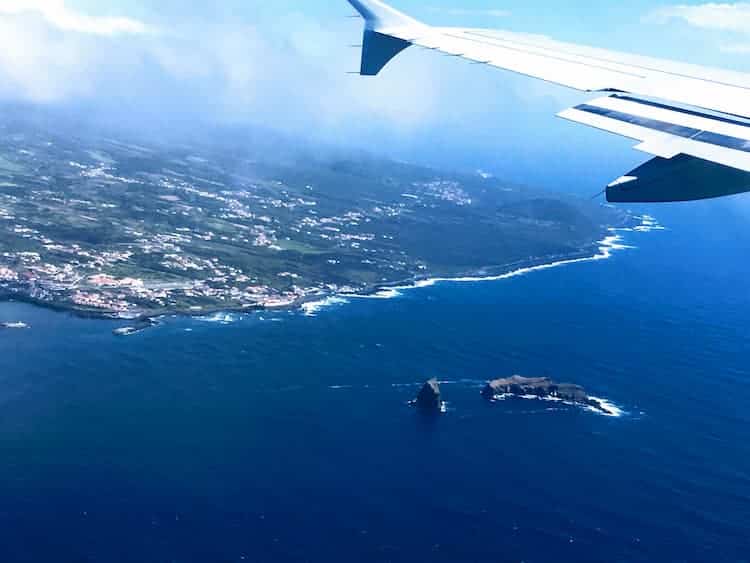 The main hub for flights to the Azores is Ponta Delgada on São Miguel Island. From there, you can travel to the other islands by ferry or on a second flight with Azores Airlines (previously called SATA Internacional).
International flights also go directly to Santa Maria Airport (Santa Maria Island) and Horta Airport (Faial Island).
Alternatively, there is the option of flying first to mainland Portugal (Porto or Lisbon) and from there, taking one of the numerous daily scheduled flights to the Azores.
Airlines that currently fly to the Azores are Azores Airlines, TAP, Tui, Ryanair, and Delta.
For information about inter-island ferries in the Azores, consult Atlântico Line here.
What kind of whales can be found in the Azores?
 The Azores are currently one of the biggest whale sanctuaries in the world. You can find some species of whales year-round, while other whales migrate through the Azores on their annual journeys.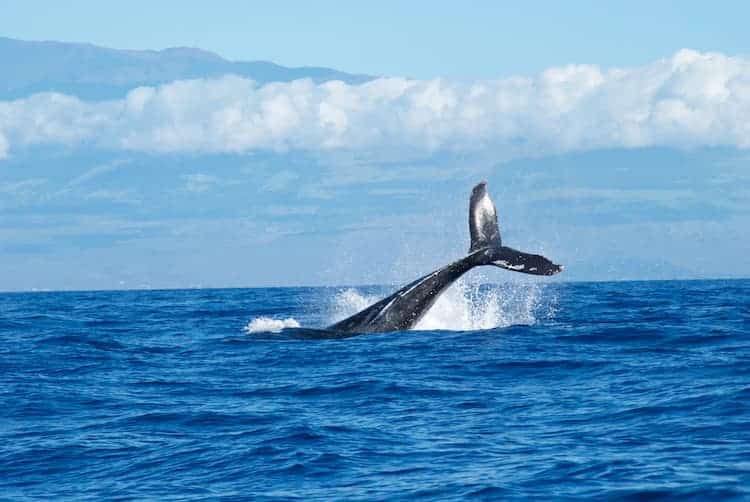 If you go whale watching in the Azores, you have a good chance of seeing any — maybe even all — of the following species of whale:
The Blue Whale
The Blue Whale is the biggest animal in the world. Its heart is about the size of a piano and its tongue alone weighs 2.7 tons!
Did you know?
No one knows exactly where Blue Whales go during the winter. But you can find them in the Azores during the months of April and May.
The Sperm Whale
The Sperm Whale is found all year round in the Azores.
Did you know?
The Sperm Whale's only natural predator is the Orca.
The Mink Whale
One of the trickiest to spot, these beautiful creatures are more likely to be seen in the Azores during the spring months.
Did you know?
The Mink Whale has the largest population of all Baleen whales.
The Sei Whale
Plan a springtime visit. Most sightings of Sei Whales near Portugal are recorded between April and May.
Did you know?
They make very loud, low-pitched sounds and scientists are not sure why.
The Pilot Whale
The best time to spot a Pilot Whale is between April and October.
Did you know?
Pilot Whales are a very social species.
The Fin Whale
To see a Fin Whale, you should go whale watching in the Azores between March and June.
Did you know?
Fin Whales are the second largest animal in the world.
There are also reported sightings of the following whales:
The Killer Whale (Orca)
Did you know?
Orcas are technically from the dolphin family and they are also the fastest of all cetaceans.
The Humpback Whale
Humpback Whales pass the Azores while migrating between Cape Verde, Costa Rica, and Norway. You'll need good luck to see one, and your best chance will be in October.
The False Orca
Did you know?
False Orcas sometimes form superpods comprised of hundreds of whales!
The Pigmy Sperm Whale
Did you know?
This is one of the smallest species of whale. Sightings are very rare.
Quite an impressive list.
And this is, of course, not even mentioning all the species of dolphin, shark, turtle, and other marine life that you'll have a good chance of seeing while whale watching in the Azores.
When is the best time to go whale watching in the Azores?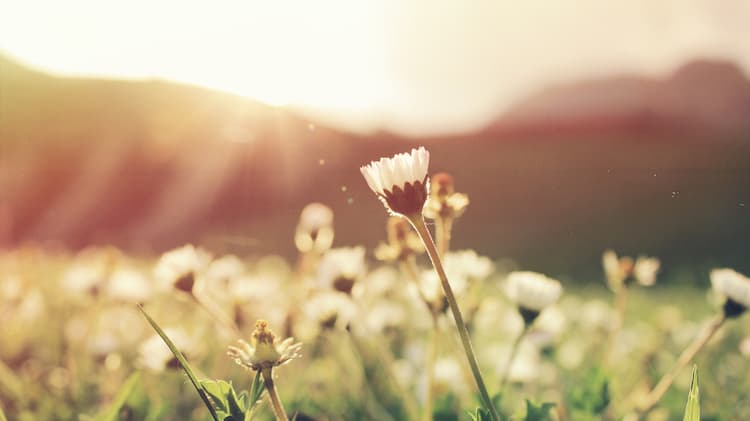 The good news is that whales can be seen year-round in the Azores. In general, springtime is when most species can be found. For the best chance of seeing the Blue Whale, the biggest animal in the world, you should book your trip for April or May.
Tours typically take a few hours and you can choose between a morning or afternoon option. So which tour should you go for?
In the morning, whales feed and are more active. Like humans, they get more tired as the day goes on and are calmer and found in larger groups come the afternoon.
However, all this make little difference to your actual chances of seeing whales. Therefore, both the afternoon and the morning are a great time to go.
What do I need to take whale watching in the Azores?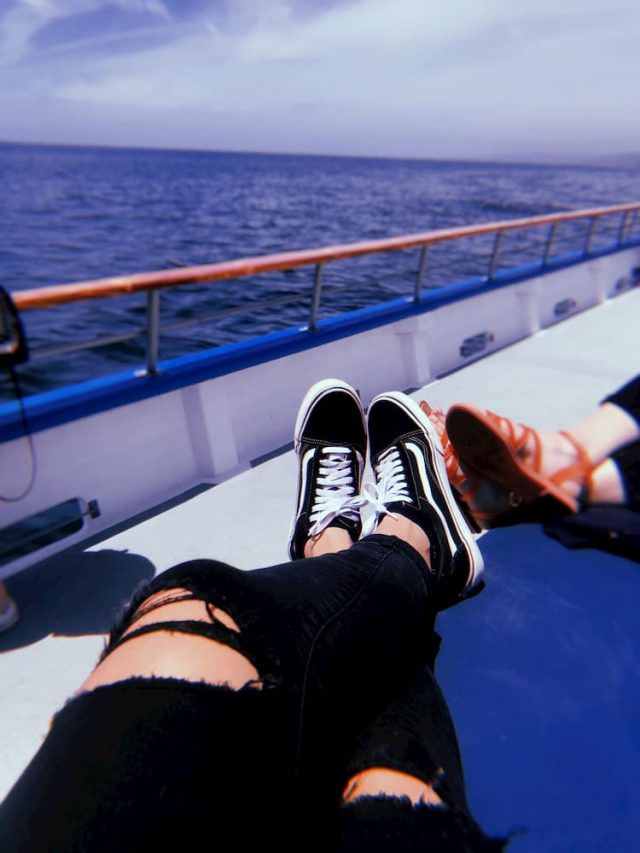 1. Sun protection
Since the ocean reflects the sun, you'll definitely want to pack sunglasses, sunscreen, and a hat, especially during the spring and summer months.
2. Layers
However, it can still get cold out on the water. What's more, the weather in the Azores can be unpredictable and changeable — so it's also a good idea to take a couple of layers, like a sweatshirt or sweater, in order to be prepared come rain or shine.
3. Rain gear
Next, we recommend taking a waterproof jacket or rain poncho, along with rubber-soled shoes (boats can get slippery!). That said, the better tours available will provide waterproof clothing for you. See below for two of our suggestions that include suitable rain protection as part of the tour.
4. Seasickness tablets
Needless to say, if you know you're prone to seasickness, take along some motion sickness tablets.
5. A camera (or, yes, your phone)
Finally, don't miss the opportunity to take stunning photos! If you want to really get into it, take a camera with a good zoom lens — but be careful! Make sure your camera is waterproof or otherwise well protected from splashes. Bringing along a small dry bag is a good option for storing anything you want to protect from the sea spray.
Which island is best for whale watching in the Azores?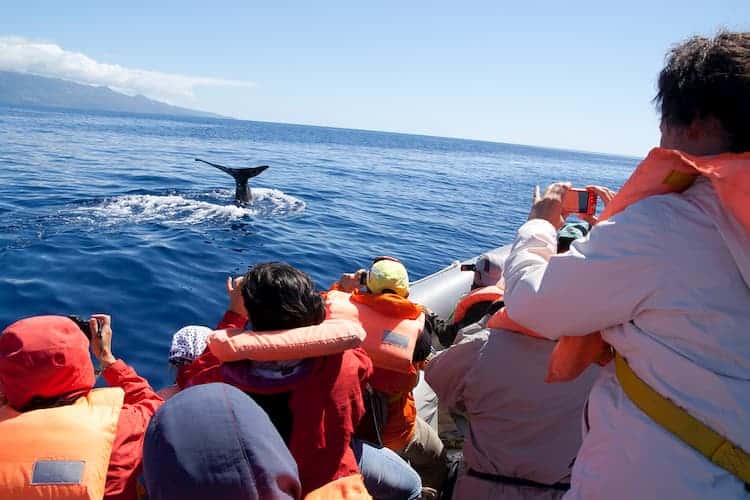 Whale-watching tours leave from Ponta Delgada (São Miguel Island), Horta (Faial Island), Terceira Island, and Pico Island. There's good whale watching to be had from all of these departure points.
There are different tours to choose from, of course, depending on your budget and the time available to you.
Whichever you decide to go with, we have some tips to help you get the most out of your time.
First, make sure that your trip includes a guide, and that a marine biologist will be on board. This ensures you'll get an authentic and educational experience.
Second, we strongly suggest you book in advance to avoid disappointment, as the best tours definitely fill up.
Third, if you're going to Pico Island, check out the Museu dos Baleeiros (Whaler's Museum), where you can learn about the life of the adventurers who practiced whaling in Portugal until the late 1980s.
Some whale-watching tours even include a visit to the museum, so keep an eye out for that extra feature. It's well worth the time spent.
Last but not least, make time for a visit to the whale lookouts, or vigias, that can be found dotted along the coasts of the islands.
It is from these vigias that locally trained whale spotters watch out for these gentle giants in order to direct tour boats to the right spots. Their skills — now used for recreation and education — have been passed down from the older generations of whalers.
Book your hotel with Booking.com
With Booking.com you can book the best hotels in Portugal for the cheapest price. Get instant confirmation, pay 0 booking fees and even cancel your booking for free at most hotels. 
Booking.com -
Find the best prices and prepare your trip to Portugal today
Which whale-watching tours in the Azores are best?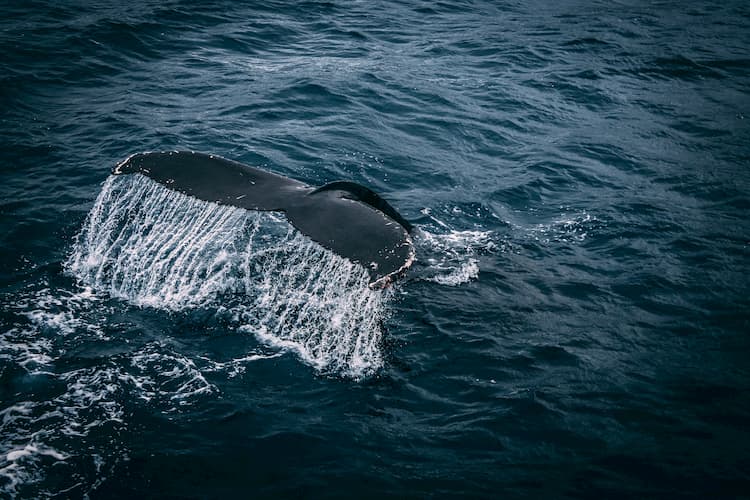 Here are two recommendations for whale-watching tours, both departing from popular São Miguel Island. One's a full day, one's half — but either one is a great choice.
Half-Day Trip
It's a 3-hour tour (no Gilligan, though!) with a professional guide speaking English or Portuguese. The cost for all equipment, a marine biologist aboard, waterproof clothing, and a cup of tea upon arrival back in Ponta Delgada is just €55.
To learn more and book the Half-Day Whale-Watching Trip, click here.
Full-Day Trip
Make it a real adventure with this 8-hour trip that includes lunch at a typical Portuguese restaurant.
You'll watch for whales and dolphins, and even have the chance to swim and snorkel at the beautiful natural reserve of Vila Franca. This full-day trip is available for €90.
To learn more and book the Full-Day Whale-Watching Trip, click here.
We hope you've enjoyed learning about whale watching and that this article will help you have a whale of a time in the Azores. (Get it?)