She said "Yes" and so it all began: flowers, colour themes, lists of relatives and friends, lace dresses, speeches, music, lights, the DJ, etc.
The wedding is one of the happiest moments in people's lives but at the same time one of the most stressful. Every detail is significant on this 'Big Day'.
It's especially thrilling when the wedding is planned abroad. So, why not have your wedding in Portugal?
Luckily we live in the era of the internet, Skype, and Google, so it's possible to find anything you need and control it all online.
Today, we'll take a look at all the benefits of saying "Yes" to Portugal. Apart from warm, sandy beaches, great quality cheap food  and lovely, welcoming people there's more to make your special day all the more memorable.
How to plan your wedding in Portugal
Legal requirements
First of all, a bit boring part – the legal requirements of getting married in Portugal.
Civil Ceremonies and Catholic Church weddings are both legally recognised;
You may only be married according to Portuguese law;
Both ceremonies will be conducted in Portuguese (it is possible to have a translator);
Both of you must provide copies of your birth certificates that were issued within the last six months;
A certificate of 'no impediment' must also be presented. This can be applied for at a consulate. The certificate is valid for three months from the date of issue;
For a wedding in a Roman Catholic Church, you have to provide baptismal certificates;
Every document must be in the Portuguese language so you should find a certified translator;
If this is not your first marriage, a divorce decree or a death certificate to prove termination of previous marriages must also be provided.
All documentation must be original and endorsed with an apostille stamp and must have been issued within the last six months or within the last three months if you are getting married in the Azores.
Remember, the laws can change often so it's best to check with your country's authorities or your wedding planner for the most up-to-date information.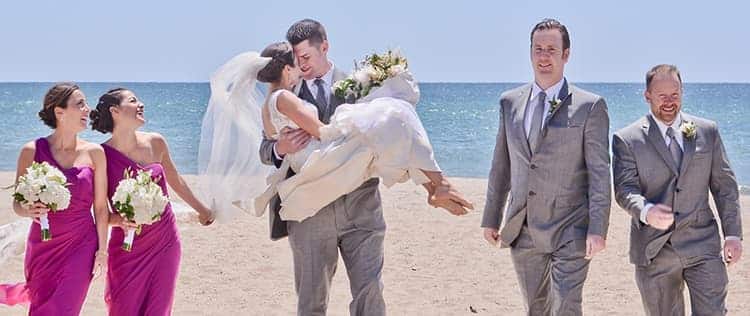 Cost of weddings in Portugal
It's good to know all these legal requirements, but the first thing that comes to the mind is the cost, of course.
As in every sphere, there is a variety of choices in the wedding business. It is possible to arrange a wedding at reasonable prices.
For example:
Registration of a civil partnership will cost you €154;
A photographer and a videographer for the whole day starts from around €1,000;
Hair and makeup for the bride will cost around €200;
Good quality catering service will be about €20 per person;
Venue rental fee can be €75 per person.
All these prices are based on an average. It is possible to find cheaper offers and, of course, more expensive ones. The choice is yours.
There are wedding agencies like Wedding Portugal  which offer full packages. Depending on the number of guests and on the place of your wedding, it may cost around €8,700 (based on 50 guests with a full sea view package) to €13,200 (based on 80 guests with the wedding on the beach).
It depends on your budget, the number of guests and the wedding location.
Can I plan a wedding in Portugal remotely?
Another really important question and the answer is Yes!  It really is possible to plan all that if you are in another country? It's not necessary to fly to Portugal every month to arrange the wedding, all you need is a laptop and the internet.
You can organise everything yourself, or you can hire a wedding planner who will save your time and your nerves. They are experienced to know all the small details of a wedding and will offer the best options according to your plans. Also, during the wedding day itself, it's really nice to have a coordinator, who will look after every moment, so you don't have to worry about a thing.
Renting a villa in Portugal for your wedding
Is imagining getting married in a gorgeous, romantic, traditional villa in Portugal? You can rent one!
Portugal has a lot to offer in terms of wedding villas and quiet getaways, but it also has more than enough fun spots for people looking for a bit more of a party atmosphere. If you hire a local wedding planner like Hitched Portugal, they will also help you rent a dream villa that's perfect for your wedding requirements.
For example, there are a number of villas in Carvoeiro and the Algarve.
Or, if you like the idea of having your wedding in a private manor, have a look at the beautiful Quinta do Torneiro Wedding Villa in Lisbon.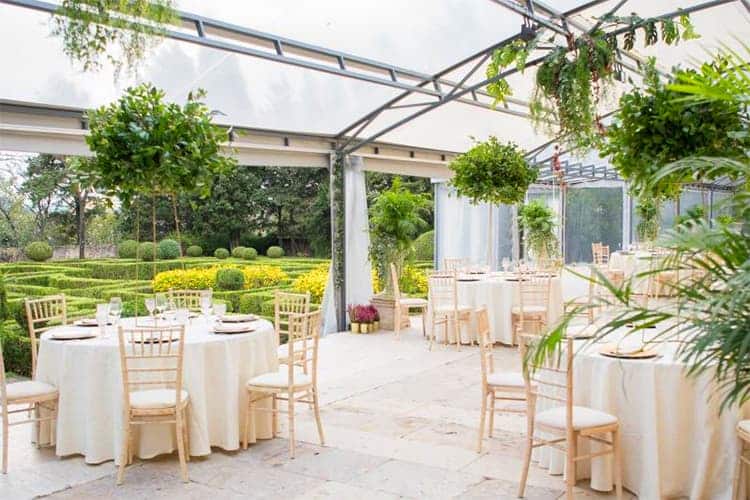 What to wear to a wedding in Portugal?
It is possible to find a dress for a bride and a suit for a groom among the local designers in Portugal. Weddingwire has some great reviews for the most elegant dresses and suits in Portugal.
Before choosing the dress and shoes, you should already know the location because it is better to have silk, organza, lace, and chiffon in hot weather. And think about wedges or kitten heels rather than stilettos, especially if you are having a beach ceremony. Or go barefoot!
Make sure you inform all of your guests in advance to make the occasion comfortable for them too.
Church weddings in Portugal
You can get married in a church either for the civil part or after you have already been married legally.
In order to arrange the church wedding with legal validity, you must proceed with the application to the registry office and complete respective paperwork. Once the registry office has granted the wedding, it can be planned with a priest who will be given permission to hold the ceremony in a church.
After the wedding, you will get an international wedding certificate which you can use to register your wedding in your country of residence.
Religious ceremonies are held in churches or chapels. This is mandatory with Catholic weddings. Other Christian churches may allow the ceremony to be held outdoors.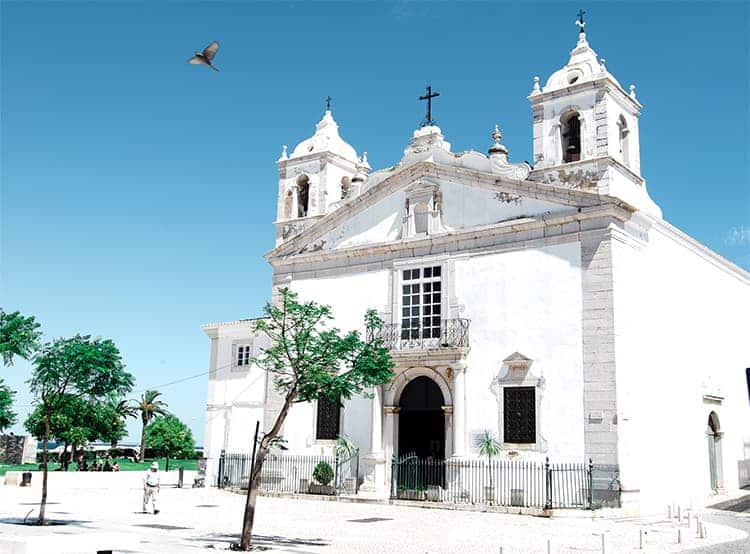 Ready to get married in Portugal?
There are a lot of benefits in getting married in Portugal, from cheap flights available in Portugal to sunny weather; from delicious food to nice prices.
Why not start with the Stag and Hen do?
Good luck and have a wonderful wedding!
Did you find all the information you need to arrange your wedding in Portugal? Do you have any questions or advice for other couples? We'd love to hear from you, so please leave a comment below.
If you subscribe to our free newsletter, you will have the most up-to date information about visiting Portugal and what life is like in this wonderful country.