Idanha-a-Velha is one of the oldest settlements in Portugal. The former parish village is located along the banks of the Pônsul River in the Municipality of Idanha-a-Nova, Central-Eastern Portugal.
Almost just as the Romans left it, the town is now a national monument with great architectural significance for visitors to explore.
Antiquated stone buildings and hoary white walls, old ruins and a latter-day cathedral all take you on a journey through the village's history.
History of Idanha-a-Velha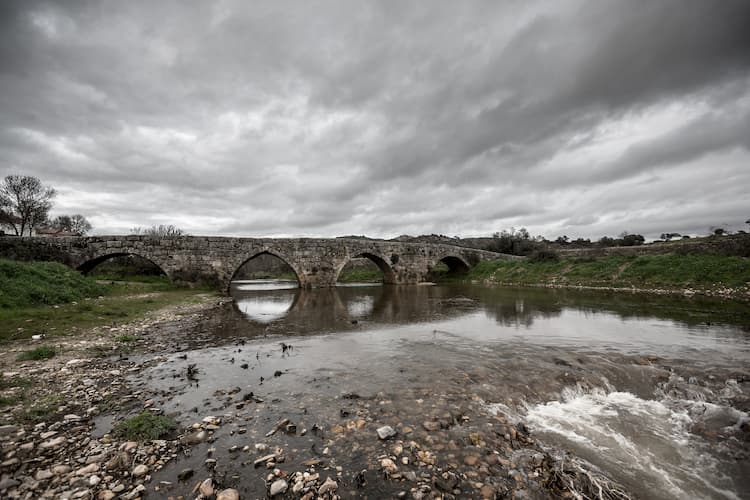 Idanha-a-Velha simply translates to Idanha the Old. It is one of the oldest towns in Portugal and has a rich historical background.
Founded by the Roman Emperor Augustus in the 1st Century B.C it was named Civitas Igaedinorum. It provided transport routes between Coimbra and Mérida.
Civitas Igaedinorum was conquered by the Visigoths in the 6th Century and became home to new inhabitants who named it Egitânia, which developed into an important Episcopal Seat. The rich and prominent town was home to a population of 200 000.
In 713 Arabic armies conquered Egitânia and the defensive enclosure which protected the village since Roman times was rebuilt. It was later reconquered by Afonso Henriques and Idanha was given to the Knights Templar.
In 1229, to attract more people, new charters were granted and another later by King Manuel which reinforced its local power as a country's seat.
The civil parish merged into a new parish of Monsanto and Idanha-a-Velha in 2013. Today, Idanha-a-Velha is home to less than 100 people.
Learn more about Portuguese history by clicking on this link.
How to get to Idanha a Velha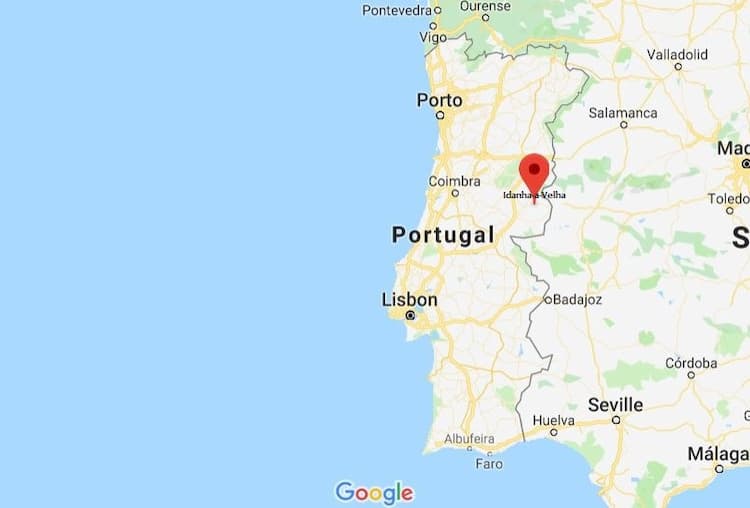 Is public transport an option?
Travelling to Idanha-a-Velha using public transport is possible, however, is not an ideal option.
There is no direct train or bus to Idanha-a-Velha from Lisbon or Porto. What you can do is travel to Castelo Branco and take a bus to Monsanto. From there it is suggested that you request a taxi to get to Idanha-a-Velha.
From Lisbon: Travel by train from Santa Apolonia Station to Castelo Branco (Journey time 2h 51min).
Travel by bus from Castelo Branco Fratel Station to Monsanto (Journey time by 2h 9min).
Travel by bus from Monsanto to Idanha-a-Velha (Contact tourism off to enquire about infrequent busses) or it is suggested to hire a taxi instead.
The public transport commute from Porto well exceeds 8 hours and is therefore not detailed.
Considering the travel time, the cost of train and bus tickets and using a taxi, it would be cheaper and faster to hire a car and drive there.
Be sure to subscribe to our newsletter and continue discovering all things Portugal with us.
Travelling by Car
From Lisbon
The distance by car to Idanha-a-Velha from the Lisbon Portela Airport is 266km and a 2 hour and 37-minute drive without traffic. The best route is via the E1 and A23 motorways.
From Porto
The distance by car to Idanha-a-Velha from the Porto Airport is 298km and a 3 hour and 17-minute drive without traffic. The best route is via the A1 and A25 motorways which take you through Viseu and Guarda.
An alternative route which passes through Coimbra using the A1, IC8 and A23 motorways has a stretch of 318km yet similar in time with a 3 hour and 18-minute drive.
If you are visiting from outside of Portugal, the best airport to travel from is the Lisbon Portela Airport. Book a car rental before arriving or at the airport upon arrival.
Take our expert advice on how to go about renting a car in Portugal which will save you time and money.
Getting around Idanha-a-Velha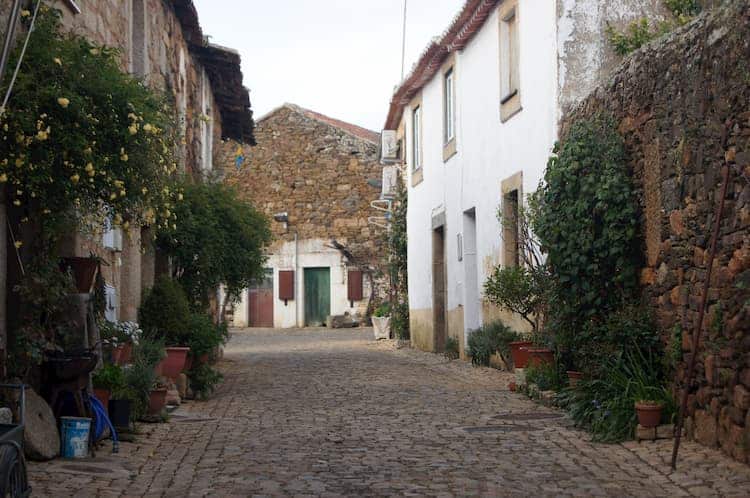 Explore the town on foot, or go as far possible by car and walk from there. Pack comfortable thick sole walking shoes, these cobblestone roads have stood the test of time and thin sole shoes will help you keep that in mind every step of the way.
Do not expect to find frequent public transport. If you do find yourself stuck on foot, visit the Idanha-a-Velha Tourism office (Posto de Turismo) and they will assist you with booking a taxi. The Tourism Office contact number is (+351) 277 914 280.
Weather in Idanha-a-Velha, Portugal
The weather in Idanha-a-Velha falls short when compared to Portugals more popular cities. Summers are short, hot, dry, and mostly clear while Winters are long, cold, often cloudy and wet.
The warmest month of the year is August, with an average temperature of 24.9°C (76.8°F). Heatwaves occasionally lead temperatures up to the mid-thirties. January has the lowest average temperature of the year at 8.2°C (46.7°F).
Best time to visit
The best time to visit Idanha-a-Velha would be during the dry Summer months as a lot of outdoor time is required to explore the ruins and historic buildings of the town.
Eating and Sleeping in Idanha-a-Velha
Best places to eat traditional food in Idanha-a-Velha
To taste the best traditional Portuguese cuisine in the area, take a short drive out to Monsanto. Still, within the municipality of Idanha-a-Nova are these top-rated restaurants.
Do note that many businesses in the area do not accept non-Portuguese cards, so keep some cash handy.
Want to know more about Portuguese regional cuisine? Click here.
Restaurante Nosso Senhora do Almortao
Restaurante Nosso Senhora do Almortao serves Portuguese, Mediterranean and European dishes. Pop in for breakfast, lunch or dinner while taking in the beautiful view of the countryside. Vegan and Gluten-free meals are available as well.
Taverna Lusitana
Taverna Lusitana serves European and Portuguese dishes. They offer vegetarian-friendly dishes as well and are open for breakfast, brunch and lunch. If you simply want to enjoy some drinks, the restaurant boasts stunning views overlooking the town of Monsanto.
Adega Tipica O Cruzeiro
Adega Tipica O Cruzeiro serves Portuguese, European and Mediterranean cuisine at lunch and dinner. Make a reservation and enjoy their well-prepared meals with the freshest ingredients. Once again, outside seating provides an amazing view.
Casa da Velha Fonte na Casa da Amoreira
Casa de Velha Fonte na Casa da Amoreira is in Idanha-a-Velha and receives no less than five stars from visitors. Although this is not a traditional restaurant, all ingredients are fresh and locally grown and prepared. There is no menu, only daily lunch specials.
If you are too late for lunch, order a delicious plate of appetizers!
Where to stay in Idanha-a-Velha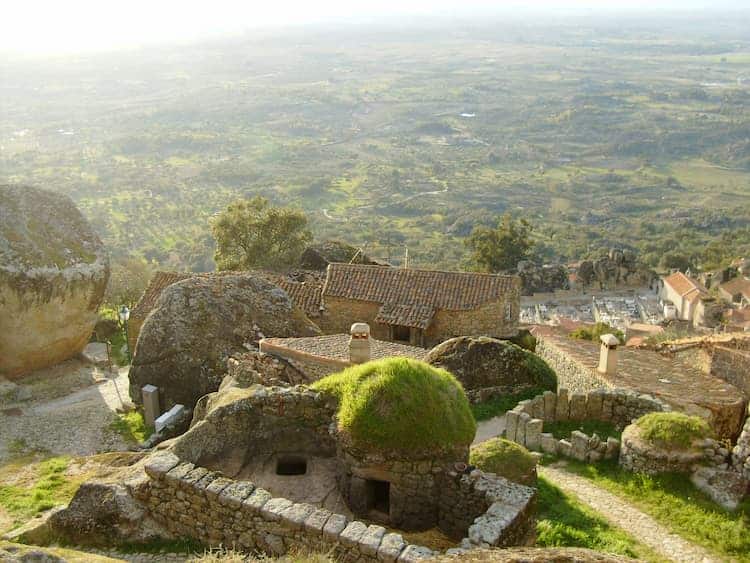 Accommodation seekers can find a hotel, guesthouse or home in the neighboring town of Monsanto which is a 20-minute drive away.
Hotel Estrela Da Idanha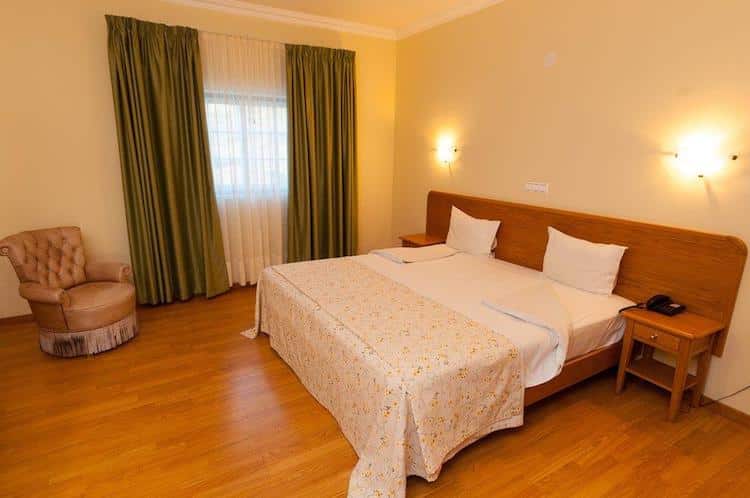 A romantic little home away from home. Hotel Estrela Da Idanha is complete with comfortable air-conditioned rooms and free wifi. Considering that a car is the best way to get around in this small locality, their free parking comes in handy. Chill by the pool or relax in the Spa.
Room rates start at €65 per night for a single room and €75 per night for a double room.
Check their availability here.
Monsanto GeoHotel Escola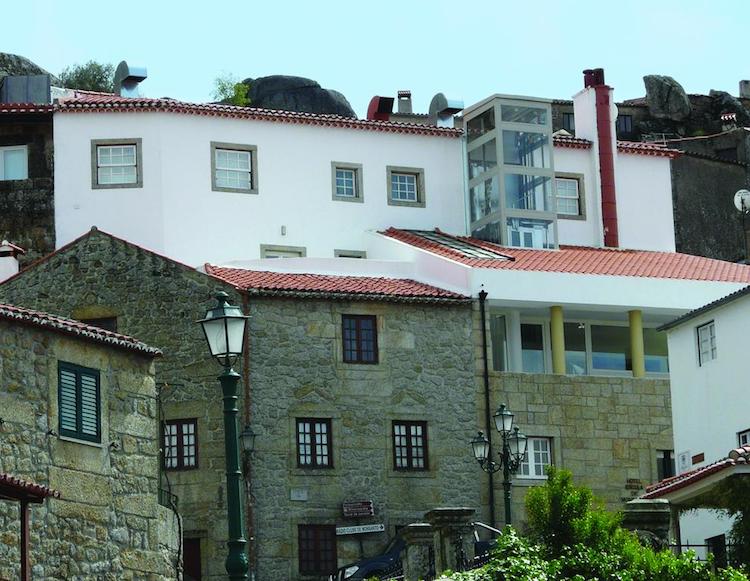 This highly rated 3 star Monsanto GeoHotel Escola is located 300m from the Monsanto Castle. It has a terrace with stunning views of Monsanto. Your stay here includes air-conditioned rooms, free wifi and a delicious continental breakfast.
Rates directly from the hotel are available upon enquiry. The Booking rate is currently €50 for a single room and €62 for a double room.
Check their availability here.
Casa da Tia Piedade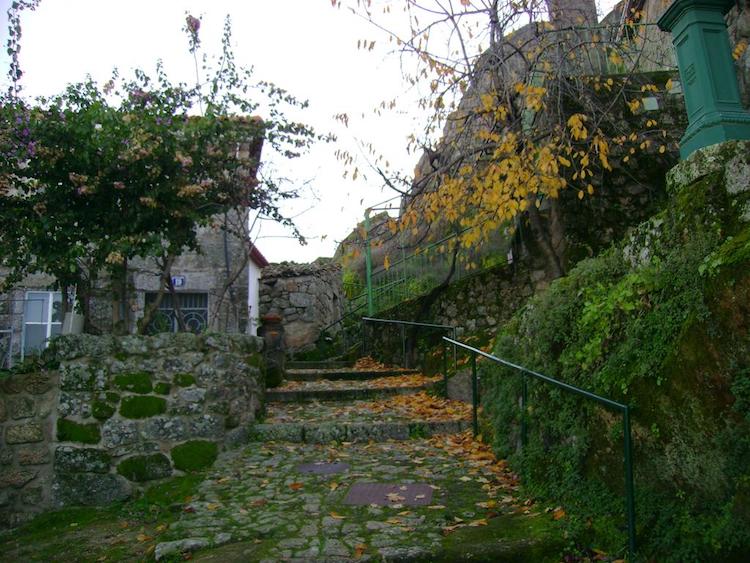 This Holiday home is an absolute must if you are lucky enough to secure a booking for your trip. Casa da Tia Piedade has a furnished terrace to enjoy the surrounding views and bbq facilities. The home is air-conditioned and has free wifi. Add a superb breakfast at an extra cost of only €5 per person.
Book one of two rooms or take advantage of the option to book the home exclusively. The couples room is available at €75 per night.
Check their availability here.
Top things to see in Idanha-a-Velha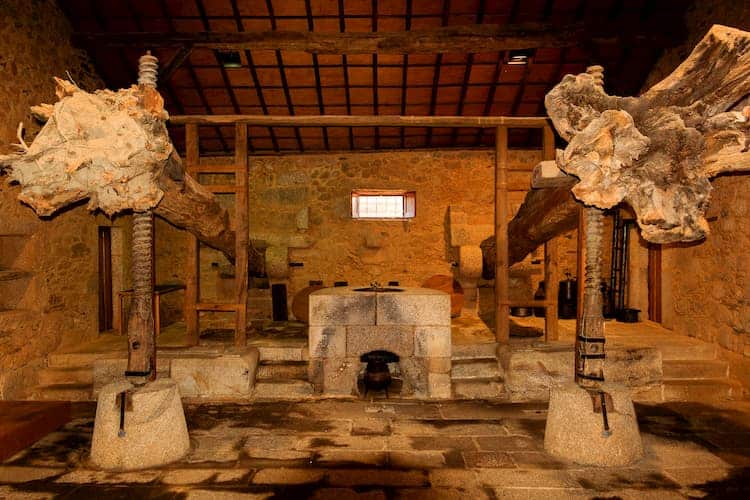 Torre dos Templários (Knights Templar Castle in Idanha-a-Velha). Amazingly, this is the only remain from the Templar period
The Cathedral of Idanha-a-Velha and the Episcopal Palace. The village's Old Cathedral is built on ruins dating back to the first years of Christianity. The Episcopal Palace was also built during the Egitânia period and can still be visited today.
The chapels of São Dâmaso, Espírito Santo and The São Sebastião chapel which dates back to the 19th Century.
Porta Nova (New Doorway/Pillary) which leads you into the village.
Lagar de Varas (olive oil press). Indeed an incredible sight, the old stone barn, Lagar de Varas still has the same huge tree trunks used to press the olives.
The Templars Tower (Torre dos Templários), a tower constructed on the ruins of a Roman temple dedicated to Venus.
The Roman bridge over the Pônsul River. Still in use today, this road once served as an important link between Mérida and Braga. Although, the bridge did have to be rebuilt a few times.
The archaeological station of Egitânia. These ruins lay broken and open to view.
Serra da Estrela is not far away from Idanha-a-Velha. Check out our guide about this ski destination.
How many days to visit the city
Make a day out of Idanha-a-Velha, the town is only 21 km². However, as you would be sleeping and eating in Monsanto, you would most likely want to spend another day to check out the attractions in Monsanto which also share a similar history to Idanha-a-Velha.
Read our guide to which covers what to do in Monsanto over here.
Is it worth the trip to visit Idanha-a-Velha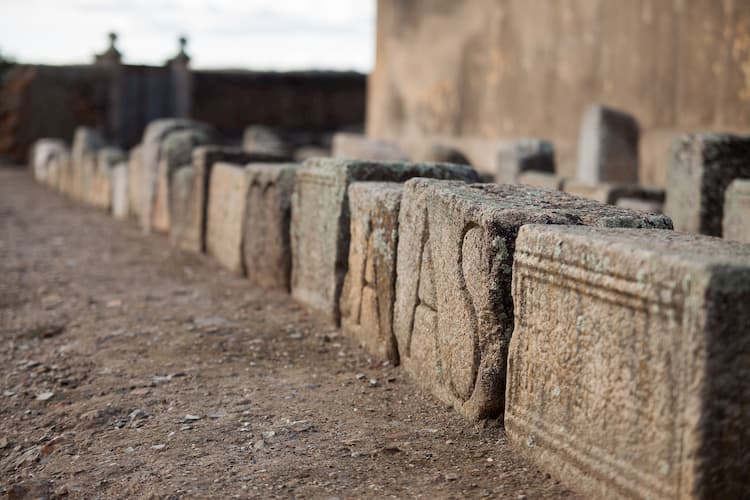 Yes, a trip to Idanha-a-Velha is certainly worth it. If you are a tourist or a resident of Portugal who appreciates history, admires the architecture and museums, then you will be fascinated by this old city. If you generally skip most of those, perhaps this quiet town is not for you.
Furthermore, for those simply travelling as a companion and not out of interest, remember that the food is fresh and delicious, and there are so many spots to enjoy the view over a couple of beers or glass of wine.