Renting or hiring a car in Portugal is not too different from other developed countries and does not involve too many hassles.
In this article we will tell you how to go about it, the documents you need to rent a car in Portugal and some tips on driving in Portugal.
Is renting a car in Portugal a good option?
Renting a car to explore Portugal mostly depends on your itinerary of where you are going and for how long.
Renting a car versus public transport
Public transportation in Portugal is quite cheap and reasonably efficient, especially in Lisbon and Porto. Most routes are designed to serve the most touristic and historic places, there is also frequent bus and Metro services to and from the airports, so you should not have trouble getting around.
But, if you want to visit a place like the Algarve or the Azores, renting a car to move around is necessary because public transport is not great in those regions.
Basically, if you plan to just visit Porto and/or Lisbon, renting a car to drive around is probably not the best option because parking spaces are very difficult to find and the streets are very narrow making it a bit difficult to drive if you're used to big roads.
Besides, most of the sightseeing in Lisbon and Porto involves lots of walking and they are both pedestrian friendly cities.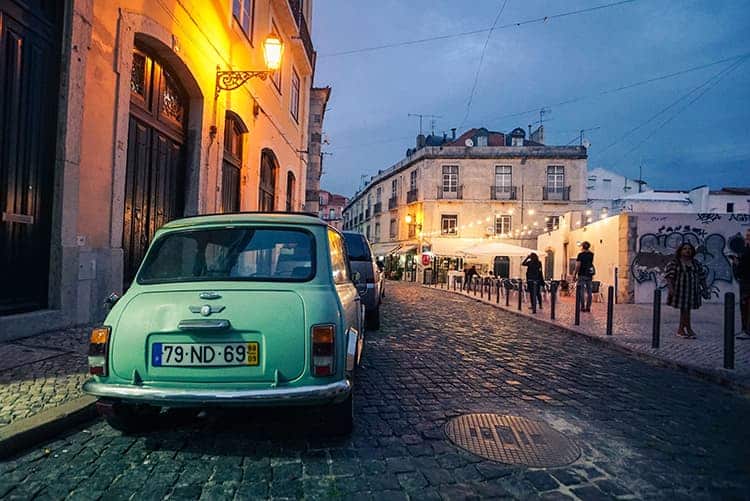 Ok, so you've decided you want to rent a car. Where do you find one?
Top car rental companies in Portugal
Should you decide to rent a car in Portugal, below are the top car rental companies in Portugal you can choose from. They all have an office and Pickup points at the major airports in Portugal (Lisbon, Faro and Porto).
Before deciding on any of the car rental companies, we recommend making a price comparison with sites like: Rentalcars or Auto Europe.
The top car rental companies in Portugal are:
Should I rent a car in Lisbon's airport or in the city?
There are a number of factors to consider in choosing to rent a car at the airport or in the city.
Convenience and price
In the airport in Portugal, car rentals are slightly cheaper than inner city car rental offices. It is more convenient to pick up and drop off the car at the airport, so you don't have to commute.
Going to an inner city office is inexpensive and you may see lesser queues than at the airport, but it might not be very convenient if you have a few bags.
More choices
In the airport, most car rental companies are usually in the same section so it's easy to scan through and pick the one that suits you. In the city centre, this may not be possible because the car rental offices are in different locations.
You itinerary
Your itinerary is also a major factor in deciding whether to rent a car from in the city or at the airport. For instance, if your destination from the airport is a place like Setúbal or Ericeria, it makes more sense to rent a car from the airport and get onto the highway to go directly to your destination.
But, if you are within the city limits, renting a car in the city is not a bad idea.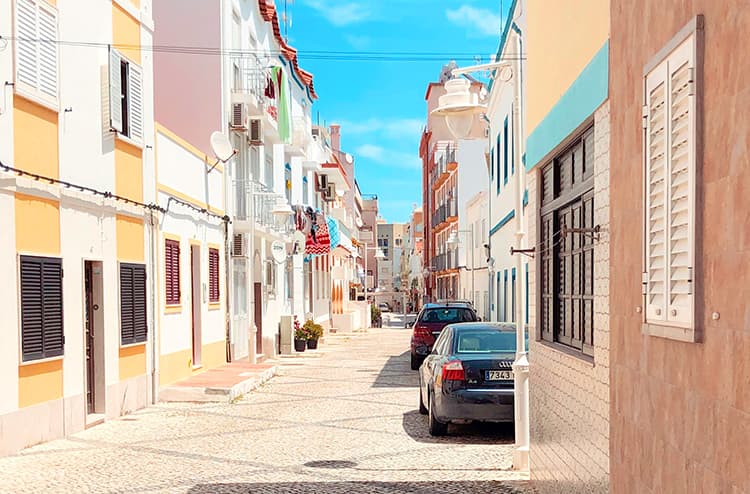 The average price of car rentals in Portugal
Renting a car in Portugal can be as low as €4 to €5 per day albeit this is  for a very basic option with lots of limitations.
The average price for renting a small car that can seat four people with room for one large suitcase is about €9 to €10 per day.
If you want some additional functionalities like GPS, wifi and other add-ons, the prices can go up quickly.
Automatic versus manual transmission in car rentals in Portugal
Sorry to disappoint you guys, but you should know that 80% to 90% of the rental cars in Portugal have a manual transmission.
They do have some cars with automatic transmission, but they are limited in number and very expensive to rent.
Is it possible to rent a car in Portugal without a credit card?
No. It is not possible to rent a car in Portugal without a credit card because the car rental companies need to hold a certain amount which serves as a security deposit on the car. This is always refunded to you once the car is returned providing it is in the same condition as when you picked it up.
What do I need to rent a car and drive in Portugal?
Driving licence
To rent a car you will need to have your regular driving licence which you use in your home country. This is applicable for anyone from the European Union (EU), European Economic Area (EEA) as well as Switzerland, Australia, Canada and South Africa.
If you come from a country outside the EU, EEA or the countries mentioned above, you may need an additional International Drivers Permit which you have to get from your home country. Not all rental companies ask for this but it is better to have one ready, just in case.
If more than one person will be driving the car, the other person should have both licences too (you will incur more charges for additional drivers).
A note about age limits
Drivers younger than 25 years old usually pay an extra fee. Some car rental companies will not allow you to rent a car if you are under the age of 18 years and some say 21 years so it is best to check with the agency before booking the vehicle.
Identification
Always bring your passport and take it with you in the car when driving around Portugal.
Credit Card
As mentioned, you need to have a valid credit card to rent a car in Portugal. It should have sufficient funds on it to also cover the deposit.
Insurance
Although the fees for renting a car might come with collision damage cover, you may still need extra insurance cover.
You can buy full protection insurance from the car rental company for around €10 to €20 per day.
You can also pay a small amount to waive the excess in case something happens. This means you don't have to pay a huge amount as excess in case you need to make a claim.
Deposit
The car rental companies in Portugal usually hold €1000 on your credit card as a security deposit. This is done because you will be liable for any type of damage to the car you are renting, even for little dents and scratches. Be sure to note anything you see on the car on your contract before driving away from the car rental office.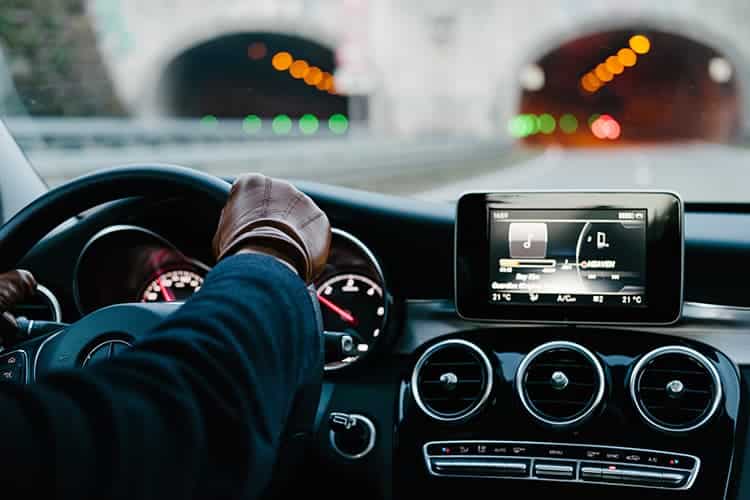 Campervan rental in Portugal
If your plan is to explore cities and towns of Central Portugal with a camper van, motor home or an RV, you will have no problems finding a vehicle that suits your needs. These companies listed below all have pickup and drop off points in Lisbon, Porto and Faro.
Here are some companies that rent out campervans, motor homes and RVs;
You can also use a site like Auto Europe Motorhome  to compare prices for different campervan rental companies in Portugal. If you would like some really cheap deals, try Yescapa who list private rentals.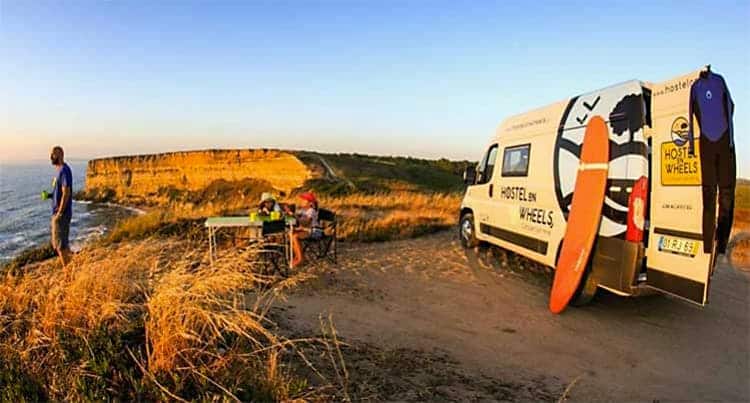 Quick tips for renting a car in Portugal
Pay up front – this is generally good practice as it saves you money. Book a rental car early once you have a set travel date.
Ask for weekly rates – it is sometimes cheaper than daily rates. If you are staying longer, you get a better deal.
Get a transponder ("Via Verde" Device) from the car rental agency so your card can be debited directly for toll fees instead of joining a long queue to pay tolls on the way.
Read and understand the fine print on the contract clearly so you avoid unnecessary charges and fines.
Inspect the car properly at the rental car lot before driving off and note down any dents and scratches with the agent.
For fuelling options, always choose full to full. That means the rental company gives you the car with a full tank and you return it with a full tank. This way you pay for only the fuel you used.
Don't forget your charging cable for your phone and be aware that some cars don't have USB chargers, so the old-fashioned cigarette lighter charger is a handy gadget to bring along.
Tips for driving around Portugal:
Don't drink and drive, the legal alcohol limit permitted in Portugal is quite low;
Drive on the right-hand side of the road; and
Watch out for pedestrian crossings.
For more tips on driving in Portugal, see our article: Your Ultimate Guide to Driving in Portugal: Rules, Documents and more!
We hope you have a great time driving around Portugal in your rental car and if you have any questions, feel free to leave us a message in the comments section below.
For more tips for your visit to Portugal, be sure to sign up for our newsletter today.