Castelo Branco, "white castle" is a city in the middle of Portugal, not far from the Spanish border.
Its curious name came from a Roman settlement called Castra Leuca, on the top of the hill. It is also the capital of the district of "Castelo Branco" that inherited its name.
Ready to go and visit? Let's have a look at how to get there, where to stay and the top things to do for a great trip to the central regions of Portugal.
How to get to Castelo Branco
To go to Castelo Branco from Lisbon, there are plenty of options.
If you choose the bus, you are going to spend only €15 and you will be there in less than three hours. Have a look at Rome2Rio's website for more details.
If you prefer the train from Santa Apolónia station, it would cost around €20, spending the same amount of time travelling.
The last option you might consider is to rent a car. You are going to spend at least €40, but you will have the freedom to choose your own path, and you will reduce the time needed to reach Castelo Branco.
What's the weather like in Castelo Branco?
The climate in Castelo Branco is mild, warm and sunny all over the year. Only in the winter, there is a chance you will find rain. But even in this season, the temperature never goes below 10°C (50°F); while in the summer, it can reach 33°C (91°F).
When is the best time to visit Castelo Branco?
The perfect time to visit this beautiful and characteristic city? Probably May, July and August if you love sun, really hot temperatures and meet a lots of other visitors.
Otherwise, you might go there in April or September and enjoy the city without the crowds and the excessive heat.
If you're travelling to Castelo Branco soon, here is the seven-day forecast:
Best hotels in Castelo Branco
If you want to visit this antique and historical city, there are a lot of wonderful places to stay.
Hotel Rainha D. Amélia, Arts & Leisure
Hotel Rainha D. Amélia is one of the best selling hotels in this area. The reason?
It's simple. It's located in the centre of the city and it has a worldwide recognised restaurant where you can taste amazing Portuguese dishes.
Prices start at €43 per night and you can book through Booking.com here.
TRYP Colina do Castelo Hotel
Offering a stunning view of the city due to its position, TRYP Colina do Castelo Hotel offers spacious, modern rooms where you can find easily a break from day to day life. With prices starting at €97 per night this is a top hotel to enjoy your time in Castelo Branco. To book a room, click here.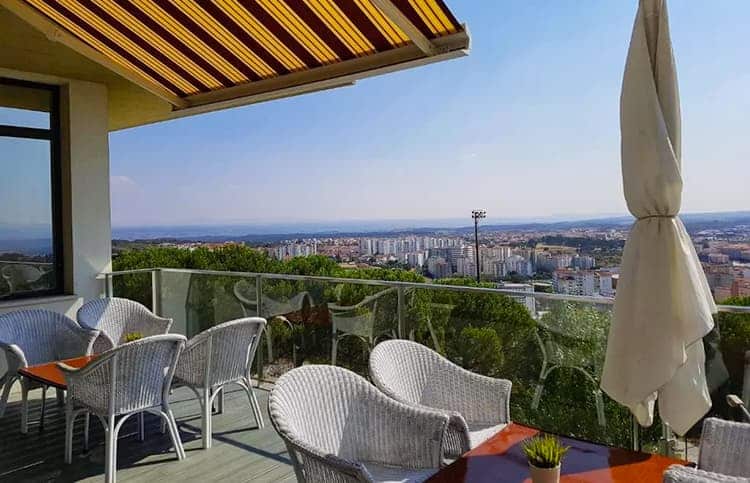 Hotel Império do Rei
Hotel Império do Rei is a luxury hotel offers to its customer some very nice services like babysitting, dry cleaning, ironing, a shuttle from the airport and many other. It is the right way to forget the stress of our fast-paced life. Prices start at €46 per night and you can book your reservation here.
Hotel D'Alva
Hotel D'Alva provides to its clients a unique design, the advantage to be near Castelo Branco City Park and a daily, continental breakfast all from €49 per night. Click here to make a reservation.
What about the cheapest options?
HI Castelo Branco – Pousada de Juventude
HI Castelo Branco – Pousada de Juventude hostel is an interesting choice for people who want to spare some money and exploit some very nice services like breakfast and public visits to the nearby parks organised by the hostel's staff. You can book a room here from €30 per night.
Bed & Breakfast a Esplanada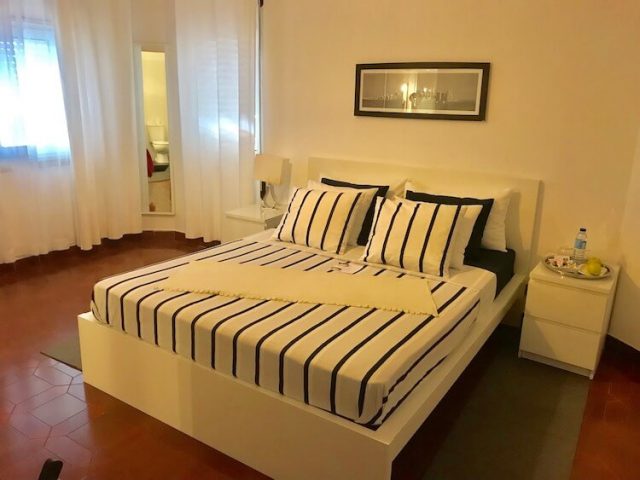 Despite its cost, which is very affordable, Bed & Breakfast a Esplanada offers spacious rooms with minibar, desk and bathrooms. It is possible to reach easily Cargaleiro Museum which is under 2 km (1.2 miles) from the B&B. Prices start at €40 per night and you can book your reservation here.
Casa 92
Ideal for a courting couple, Casa 92 apartments are located in the centre of the city, offering a peaceful stay for a lovely holiday for only €38 per night. For the best deals, visit Booking.com here.
Casa dos Bordados
Casa dos Bordados is a fancy hotel which is 3 km (under 2 miles) from St. Michael's Church and from the Episcopal Palace Gardens. It has a garden with a sun terrace that is accessible from all rooms. The cost is affordable (from €26 per night) even if in the summer months it is likely to rise due to the high demand. For the best deals visit Booking.com here.
Quinta dos Trevos – Artes e Ofícios
If you want the chance to visit Castelo Branco, but at the same time you want to enjoy nature, beautiful landscapes and the peace of the countryside, Quinta dos Trevos is the right place for you. it is a cosy farm stay whose unique pieces are made of local materials and woods. Prices start at €55 per night and you are best to book a room through Booking.com here.
Telhadense
For the last minute bookings, Telhadense offers furnished and sophisticated rooms, a price which is affordable (from €30 per night) regardless the season and the advantage to be close to some really interesting attractions like Jardim do Parque da Cidade, for example, which is only 5 minutes' walk away. Click here to book a room as soon as you can.
Things to see in Castelo Branco
Here is a selection of places to go to see the best of Castelo Branco.
Palace garden
This unique Palace garden is decorated with baroque fountains, sculptures of the most important people of Portugal history and it has also a kid's playground in case your children are bored from the visit to Castelo Branco.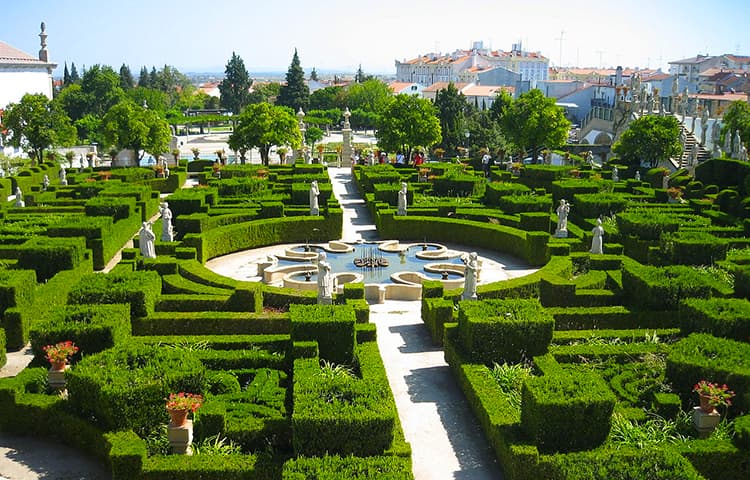 Castle of Castelo Branco
The Castle of Castelo Branco is the main attraction of the city. The medieval castle can be found in the centre of the city. Known also as "Castelo dos Templários", it was built in 1214 by King Afonso II.
Cathedral of Castelo Branco
The Cathedral of Castelo Branco known also as "Church of Saint Michael" is the most important church in Castelo Branco. It is magnificent architecture is inspired by the model of the Cathedral of Portalegre.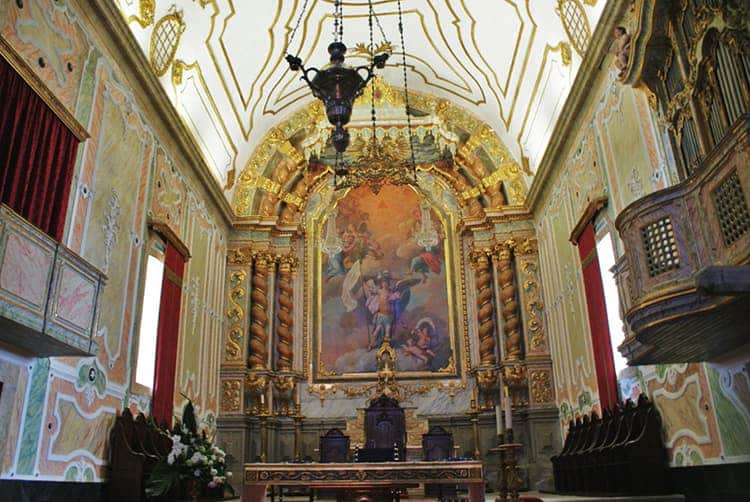 Cargaleiro Museum
The Cargaleiro Museum is the most recognised museum in the city. It has a permanent exhibition of the history of the city, where you can spot the romantic origins of Castelo Branco. It's open from 10am to 1pm and again from from 2pm to 6pm every day except Mondays. The address is: Rua dos Cavaleiros 23 and tickets are only €2 for an adult.
Miradouro de São Gens
To have a perfect view on this city, I would suggest to go to the São Gens lookout and spend some times admiring the amazing landscapes. It would be one of the best memories of your holiday in Castelo Branco.
What to buy in Castelo Branco
The most typical thing to buy from this city, that can become easily the best souvenir of a visit in this magical place, is little ceramic statues that can be found in Alforge (website is in Portuguese).
For a little price, you will have a way to remember your holiday and some of the legends of Portugal (since their work is inspired by those stories). The address is: Rua do Pina 24.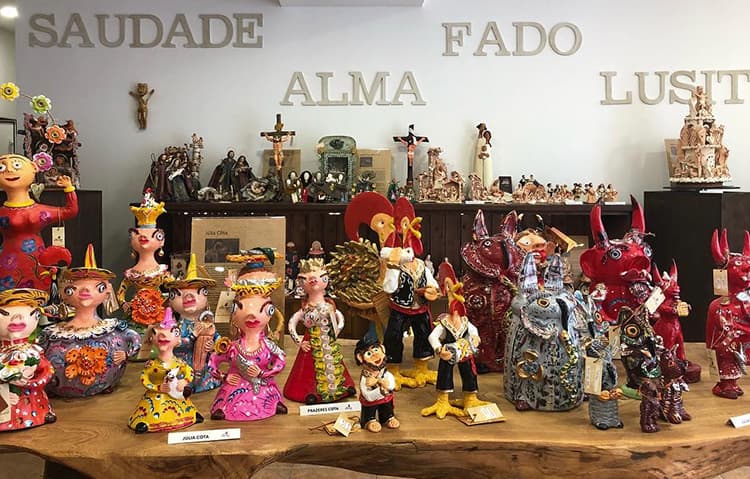 How much will it cost in Castelo Branco?
Talking about the budget you should have, choosing the cheapest solutions (for both transportation from Lisbon and hotel), for a stay of five days, you should have at least €350. But the amount of money will increase depending on how many people you are travelling with and what season you go.
Choosing instead for the more expensive solution, for five days, only for the hotel you will pay €250. So, the budget for transportation and food should not be less than €500. But again, the cost will vary if you travel in summer and if you travel with other people.
Is Castelo Branco worth visiting?
In general, it is possible to say that it is a worth it to visit Castelo Branco, for its history, for its mild weather and for its cost, that compared to other cities, is still quite convenient. You will have a nice and peaceful holiday, staying in a place with centuries of history. I think it's a great deal!
Have you been to Castelo Branco? What was your favourite part? Let us know in the comments below.