Are you considering moving to Lisbon but not sure if this would be a great move? Well, let's find out why Lisbon is one of the best cities to live in Portugal.
Besides being the capital and holding on to the country's best places, this is one of the preferred cities for expats.
In this article, you will find out about average housing prices, jobs, transport and everything you need to know about living in Lisbon.
Living in Lisbon
As the capital of Portugal, Lisbon is expected to have every facility available. From restaurants to medical centers, the city is filled with new openings every week and has been labeled one of the best cities for tourists to wander around.
We are indeed talking about one of the greatest cities to live in. Lisbon has an excellent transport network, a fair cost of living, amazing food, tons of historic monuments to visit and of course, wonderful weather all year round.
The city has a lot to offer. It is the most economically-driven region of the country and most importantly, has the most job opportunities available. From tourism-related positions to technical jobs, you will find it all.
Are expats welcomed and well received?
Indeed they are. Lisbon has an extensive expat community and one of the reasons why it is so popular is due to the number of expats and tourists who put the city on the radar. You definitely wouldn't have an issue finding a place to stay and a job to work on.
The cultural diversity has been increasing over time as expats see Lisbon as their new home. Communities such as InterNations help expats find everything they need when they move from their country to the Portuguese capital.
Lisbon is a safe and welcoming city to everyone who chooses it and we always feel privileged that foreign people prefer it, comparing to other cities.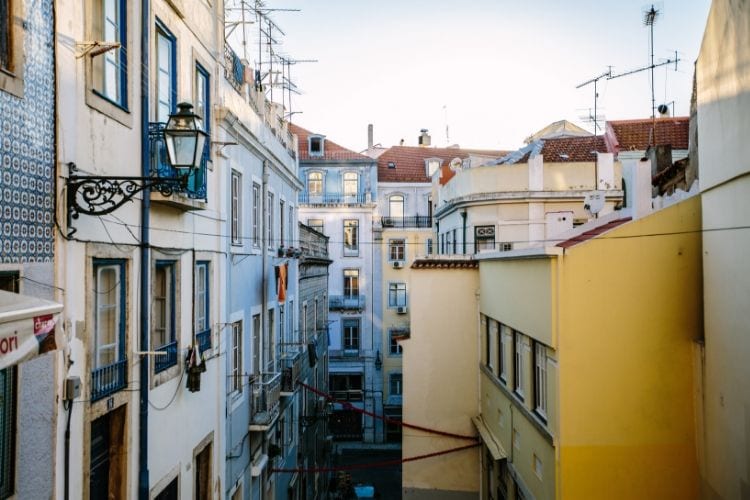 How is the community of expats in Lisbon?
According to SEF (Serviços de Estrangeiros e Fronteiras) the entity that is responsible for immigration in Portugal, the number of people who decided to live in Portugal has increased by 6% in 2017, when compared to the previous year.
421,711 was the number of legal foreign citizens living in Portugal in 2017, which is an impressive number that should by its own assure you of the welcoming expats' community there is in the city. The 10 most common nationalities come from the following countries:
Brazil;
Cape Verde;
Ukraine;
Romania;
China;
United Kingdom;
Angola;
France;
Guinea Bissau;
Italy.
Comparing with the North of Portugal, Lisbon is one of the cities that is preferred by expats, with a growth of 5.2% since 2016. This is the latest report published from SEF and, as tourism activity has arisen since then, it is expected that the following reports show even more impressive numbers regarding 2018.
Our readers in the UK must relate with these numbers since a lot of expats come from there, which proves something that can be explained by the tax advantages there are in Portugal and also because of the safe country it is – besides offering higher levels of education.
There are expats coming to Lisbon from other countries, such as the US and Australia, but the numbers aren't as high according to SEF.
If you wish to know more about the entity, then check out SEF Portugal for more information.
What kind of jobs are there for expats?
It is important that you know, at least, another language besides your native. Expats who happen to know more than one have more opportunities when it comes to finding a job in Lisbon. The "most wanted" languages are English and Spanish – German is also very much required in specific areas.
The sector that has been growing the most is the one regarding jobs in call centers and customer services. This is indeed one of the best jobs for foreigners in Portugal and not only in Lisbon. Other jobs are related to teaching English and tourism-related opportunities.
Technical jobs are also available, but they tend to be more difficult to find. However, since 2014 the opportunities have increased in areas such as science, technology, finance and others.
Since it is such a growing sector in the country, you can easily find jobs in restaurants, bars or cafes as these places are always looking for extra help, especially during higher seasons. Check out these websites if you're looking for work:
Is public transportation good and safe?
Lisbon's public transport network is very convenient and reaches every corner of the city. You can travel by bus, metro, train or tram for an affordable price and pretty much get anywhere you need.
These transport means can, however, be a bit slower or hard to catch during rush hours, but they serve their purpose just fine.
Public transportation is very reliable and, most of all, safe. It is also the cheapest way to get around since a single ticket can cost you €2 or less in most lines.
The best way would be the metro, but generally speaking, all of them work during the whole day and some hours at night (some services normally close at 1 am and restart around 6 am).
But… Is it really safe?
Well, as in any other city, strolling around at night may be a bit riskier than it is during the day. But we can't say that Lisbon's public transportation is dangerous because it really isn't.
You can find some lines or destinations a bit dodgier, but you do not need to be afraid in any situation whatsoever, as there are always friendly people around.
Is public transportation cheap?
Yes. It is the cheapest when it comes to traveling in the city. In Lisbon, besides public transportation, you can also find a lot of taxis around and other private means (such as Uber or Cabify, for example).
Much more recent, we have electric scooters or bikes available which can be rented but they are not cheap.
As mentioned, a single journey can cost less than €2. You should, however, check the lines and zones of each transport before making an assumption in terms of price.
But if we are talking about a monthly subscription, even if the cost is a bit higher, the value makes up in most situations.
All the information you need here to compare different fares and never forget to plan your journey ahead.
There are plenty of options in Lisbon (not only monthly but also daily ones). These options are the Lisboa Card or the Zapping Credit, which works similar to the Oyster Card in the UK.
You can subscribe to our newsletter if you need more tips about Portuguese public transport.
What about living in Lisbon? Is it expensive?
If you don't know where to live in Lisbon, we advise you to first look closely at every option around.
The center of the city can be very expensive, much more than you think. In fact, renting an apartment with one room may cost €800 or more per month. Buying one means that you would need to spend around €2000 or €3000 every month.
Don't think these prices can only be found in the capital's center since real estate speculation has been going nuts in Portugal. Renting or buying houses or apartments may cost you much more than you imagine.
Don't forget about taxes. Even though they are lower when compared to the rest of Europe, they still need to be paid, so you need to have a big budget for all those expenses.
If we are, however, talking about the cost of living, regarding supermarkets and everyday needs, you may be pleasantly surprised. It doesn't matter where you come from, from Europe or any other continent… We are certain that you will find goodies cheaper than where you are living now.
For the estimate numbers, see what we have covered about the cost of living in Portugal.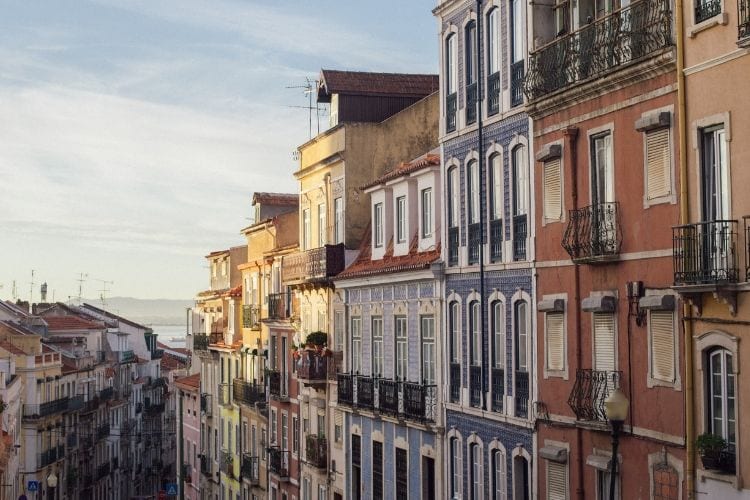 Is it easy to find a place?
There are a lot of places to rent or buy in Lisbon, and also a lot of sites to choose from, that can help you find the perfect place:
There are several places available that you can choose from but the truth is, it all depends on your budget. You will find offers that suit your taste, believe us!
Looking for a house in Lisbon? Here's what to expect.
Is it bureaucratic?
Moving to Portugal can be a bit bureaucratic, as you would expect. It is easier for European citizens but a bit more difficult for citizens who arrive from other continents. Either way, you first need to apply for Portuguese citizenship if you're planning to live in the country long-term or permanently.
You can also ask for Portugal permanent residency, even if you're not from the EU. Both options can take a while, so be patient. The citizenship request can be asked after 6 years of living in the country or 3 years after marriage. The residency claim is obtained after 5 years of residence.
Non-EU citizens will need to apply for a Visa, which may take a while as well. The whole process can honestly last for years. There are other options that can be interesting depending on your case, such as asking for a Golden Visa.
Where to live in Lisbon
Long term
Lisbon has plenty of space and nice neighborhoods to choose from. The central area is much more expensive, but if you do not want to waste time on journeys and don't want to buy or rent a car, this is the best option – Lisbon's traffic can be a nightmare.
Some of the greatest neighborhoods are the ones close to metro and train stations, such as Alameda, Areeiro and Entrecampos. The three of them are not located exactly downtown, but they are very central, geographically speaking.
This can also be a disadvantage in terms of the amount of money you'll have to spend. As said earlier on, the more central you get, the more you will have to pay – but sometimes it compensates.
That being said, the areas further away are cheaper to live in, but require you to get around by car. However, Almada and Oeiras are also great neighborhoods, and are just 20 minutes away from central Lisbon!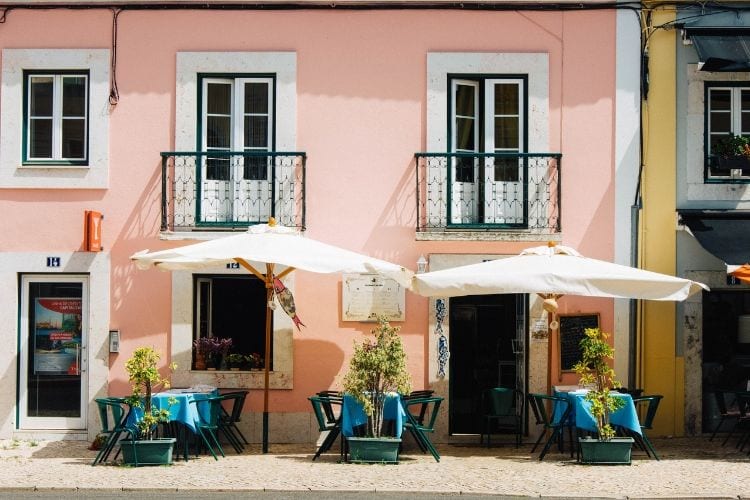 Short term
Remember what we told you before about the amazing weather? That is something you need to consider when it comes to living in Lisbon short term.
Have you ever heard of Cascais? In case you haven't, this all-included guide will help you to know the beach area with prices for buying and renting included.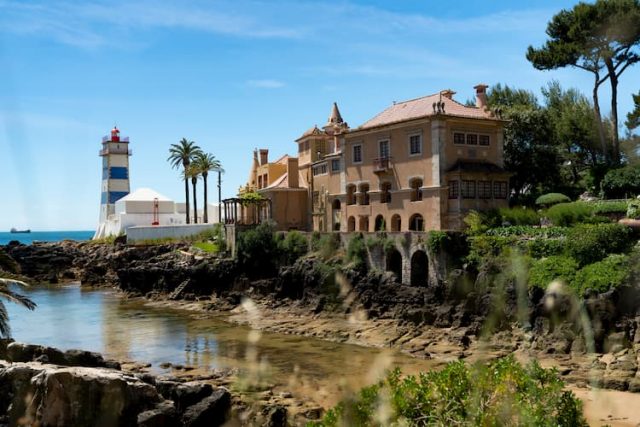 It is a lovely area in the Lisbon region that is such a delight to know – even better if you can live there in the short term (for a Summer vacation, perhaps?). If you are not interested in living by the sea, then consider Baixa, Bairro Alto or Alfama neighborhoods.
By doing so, you will become a true lisboeta!
Best places to live in Lisbon for students
We have compiled all the information you need to know about where to live in Lisbon, whether you are a student, retiring and planning to live in Portugal or want to live in the trendiest capital with your family.
Close to the Universities and schools would be the obvious answer, right? Even though the transportation network is great and can get you anywhere in a couple of minutes, the best is to stay in the area where you are studying.
Alvalade and Entrecampos
Lisbon's Universities are located in various areas. Most of them (public ones) can be found near Alvalade. and the Entrecampos neighborhood. There are also more Universities as you approach the downtown area, so it all depends on what you want to study and where.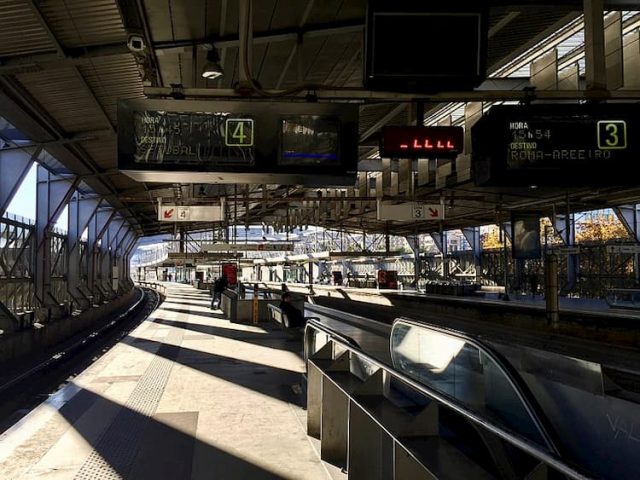 These are two very similar neighborhoods. Here, you can live a peaceful lifestyle and still be very close to the most frantic activities that Lisbon has to offer. There are also metro stations and multiple bus stops around the area. You won't regret renting a house in these places!
Baixa
This place is said to be the right neighborhood if you want to experience everything the downtown has to offer.
It is one of the most lively neighborhoods in Portugal, so you won't miss any of the fun. It is also very close to Cais do Sodré and Bairro Alto, where most of the nightlife is concentrated.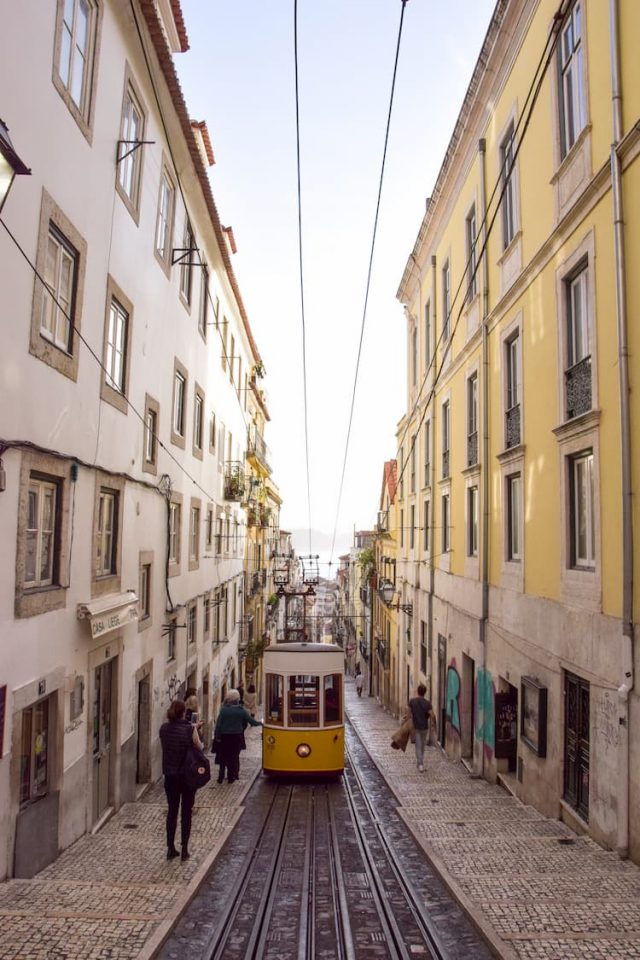 In terms of getting to your university? Don't worry. Baixa has many public transportation ways of getting you to your designated stops.
However, housing can be overpriced, due to the increase in demand. But do not get discouraged: there are plenty of websites with the best offers for you.
Where to I find student accommodation in Lisbon?
Did this article make you want to search for student accommodations in Lisbon?
Why don't you check Uniplaces? This is a Portuguese startup specialized in finding the best accommodations for students looking for a place to stay and, ultimately, to find out where to live in Lisbon. We have prepared a guide to let you know how the platform works.
Still in doubt about where to study in Lisbon? We can help you with that also.
Best places to live in Lisbon for retired people
The quietest neighborhoods in Lisbon are the best for the ones who want to enjoy nice and calm days in this beautiful city. If you don't know where to live in Lisbon, make sure you take a look around these neighborhoods:
Alfama and Graça
Alfama and Graça are known as "the heart of Lisbon". Here, everyone knows each other, neighbors call you by name and treat you like family. These places consist of medieval tiny streets that represent the best of Lisbon's history and the calm retired people aim to live in.
Deep inside the center of Lisbon, you will find everything you need to live a fulfilled and cozy lifestyle. Trams, buses and subways always run past these neighborhoods. You will also find a lot of tourists here, since the views are some of the most famous in Portugal and Tuk-Tuk drivers do lots of tours in the center of Lisbon. These are the most historical parts of Lisbon, where Fado (our traditional music genre) was created.
These are, indeed, perfect for anyone who wants to feel the true old-school Lisbon environment.
Belém and Restelo
This is a dream destination for most people, even locals. Why? It is so close to the river, with boardwalks to gasp over and nice long gardens to take a stroll. Belém has everything you need: lots of green spaces, museums, street food and friendly people. Everyone who spends a lot of time there seems to always be in a good mood. Maybe it's because it holds our national treasure: the Pastel de Belém, the most famous Portuguese pastry to ever exist.
Don't hold back when it comes to living in these two neighborhoods – you will be satisfied with your purchase. It is a middle-ground between the center of Lisbon and the Cascais coastal line, where you can find the best beaches.
Príncipe Real
This is a quiet neighborhood, where you can find mesmerizing views and breathtaking gardens. It is one of the most selected places for retired people to live in. Here, you will feel the Lisbon spirit without having to trek through steep streets and the seven hills to get anywhere.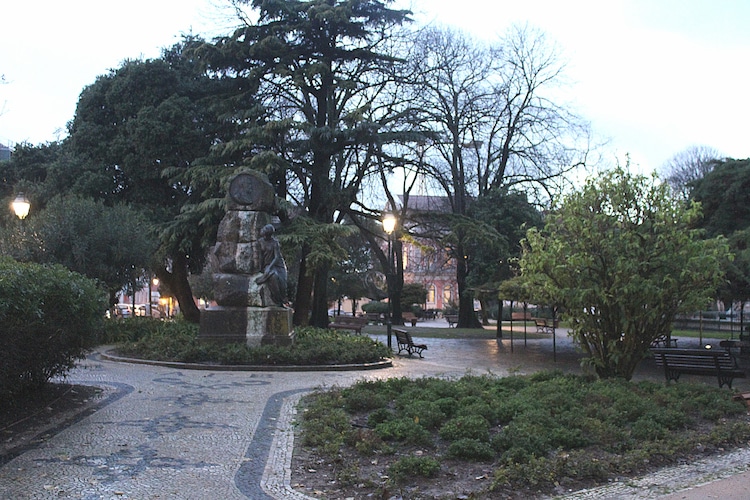 You will also find convents, good spots to take pictures to send to your friends and family, and convince them to see the views for themselves. The people are also known to be very friendly and ready to help you with anything you need.
Best places to live in Lisbon for families
Campo de Ourique
If you want to be in the center of Lisbon and not experience the rush and adrenaline of locals and tourists at all times, Campo de Ourique is the place for you to move in with your family.
Located between the Estrela and the Amoreiras neighborhoods, Campo de Ourique balances the historical and cosmopolitan sides of our capital. The famous tram 28 also stops by this neighborhood, allowing you to peek into the lively atmosphere of vacation-y Lisbon.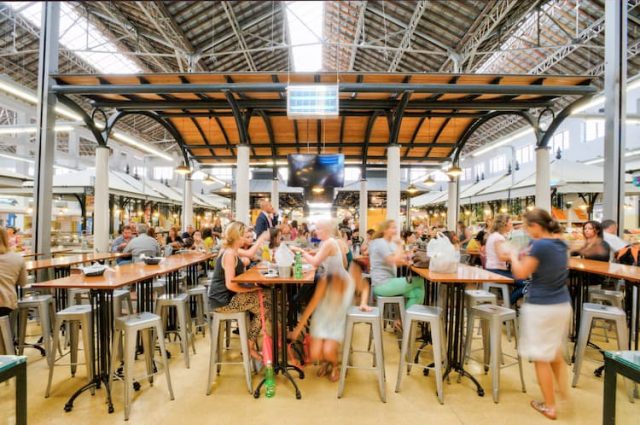 It is also close to one of the most emblematic and largest shopping centers in Portugal: Amoreiras. Here, you can purchase anything, whether it is groceries or birthday gifts for your family. The Campo de Ourique garden is also one of the best features of this neighborhood.
Buying a house here can be quite pricey, but the quality of life for locals compensates.
Saldanha
The Saldanha area is known as the Central Business district. So, if you are considering developing your business and creating a family in Lisbon, this is the place for you.
It is also a very friendly place, with fast and accessible public transportation in every corner, fabulous street art everywhere and ecological facilities, such as green spaces.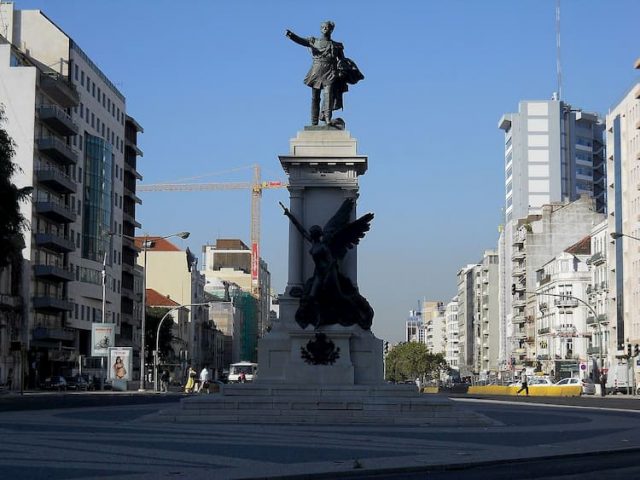 The fact that this is a corporative space also makes it a very safe neighborhood to live in. It is often frequented by police officers and security guards, because a lot of big companies have their headquarters there.
It is quite close to several schools and universities, so it is ideal for families.
Parque das Nações (Expo)
This is probably the safest and most diverse neighborhood in Lisbon. It was redeveloped in 1998, for the World Exposition, and since then it has become an area for all kinds of people.
You can find anything you need there, and it is extremely close to the airport. It is one of the most modern neighborhoods in Portugal.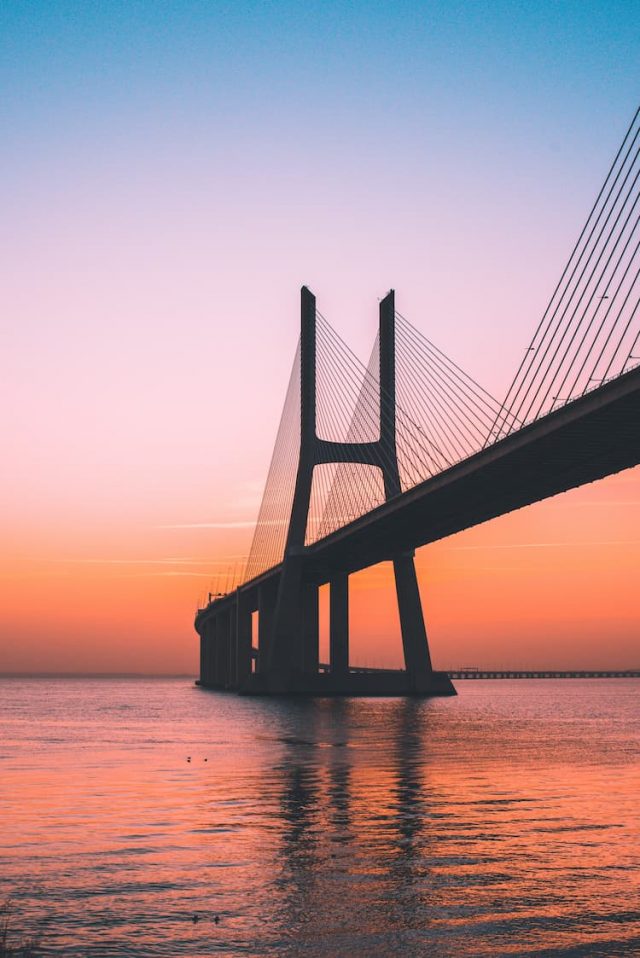 You can take your children to day-trips in the Oceanarium, take your significant other on a fancy dinner date in the Marina da Expo or even play poker with your friends in the Lisbon Casino. The best part is: you won't even have to walk that much!
Housing prices are usually higher here, though. However, if you have a steady income, you should absolutely consider moving to this utopia.
Top 5 coolest places to live in Lisbon
Baixa and Rossio, where you basically stay close to everything in the downtown;
Bairro Alto, the neighborhood to go to enjoy the nightlife, also known as the most LGBTQ+ friendly neighborhood in Lisbon;
Alfama, the medieval neighborhood where you get to know what Fado is all about, and one of the areas holding the best Fado clubs in the city;
Alcântara, between downtown and Belém and where the top nightclubs can be found;
Príncipe Real, for a quiet living.
Where to live near Lisbon
Sintra;
Estoril;
Oeiras;
Sesimbra;
Comporta.
Location of the best neighborhoods
"Is life in Lisbon for me?"
If you are young and looking for new experiences, new friends and want to be part of a whole new culture, then the answer is "yes", "Lisbon's life" is for you. With top restaurants, bars, beaches, rivers, gardens and close cities to visit… Welcome to the city of Lisbon!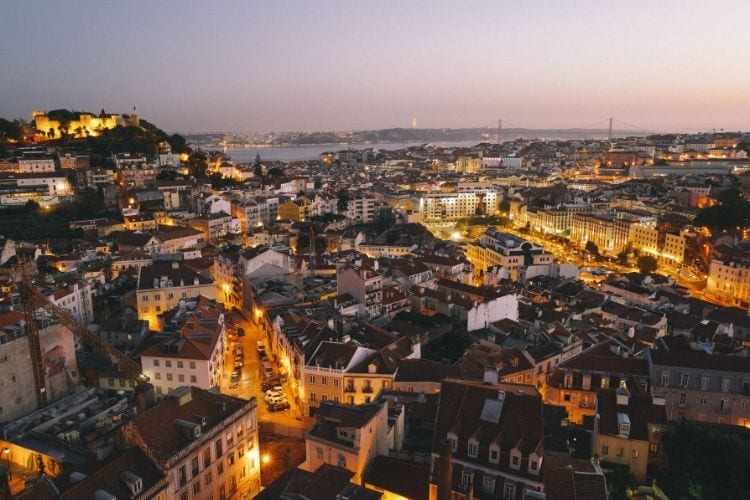 Lisbon or Porto? How to choose
To begin with, Porto (north of Portugal) is a smaller city than Lisbon. Both have pros and cons but it all comes down to what you do, your personality and what you are looking for in a city.
Porto has a more beachy area and a smaller historic downtown. This guide about living in this beautiful city may help you decide, but it is in Porto that you will certainly feel most welcomed (people there are very, very, friendly).
The cost of living is more or less the same, but in Lisbon you pay a bit more for an apartment or house. Portugal's capital is bigger and less quiet, but it entirely depends on what you are looking for and what suits your needs.