Are you interested in investing in property in Lisbon? Maybe you want to buy a place to live in or to rent out?
There's a lot going on at the moment so here's a peek into the real estate market in Lisbon.
What's going on with property in Lisbon?
The property market in Lisbon is booming, and prices are higher than ever before. Properties are being restored, new buildings are being built, start-ups in Portugal are springing up and the Portuguese economy looks to have turned a corner from the economic crisis.
All this has led to an increase in the demand for property and accommodation in general in Lisbon. Basically, Lisbon is booming again and so is the property market. From the trend of things, this looks like it is going to be the new reality for a while.
If you're planning to visit Lisbon or live in Lisbon, it might also be interesting to see what are the best hotels in Lisbon, prices, deals and reviews.
Is there a property market bubble in Lisbon?
Without a doubt, there is a bubble in the real estate market in Lisbon. The prices have continually risen above the true market value especially in the last five years.
Properties in Lisbon were generally cheap when compared to other European cities, but the overwhelming increase in tourism and it being the commercial hub of Portugal has led to a situation where the demand for housing outweighs its supply thereby making the market inflated.
Is it a good time to invest in property in Lisbon?
I would say it is a good time to invest in Lisbon, but you must be cautiously optimistic.
The property market in Lisbon is hot and makes for a very good choice of investment in Portugal. Either buying an old apartment in the city centre to renovate and rent out or buying a new house in choice locations in the capital city, they all represent good value for money.
The most important thing to do when making an investment in a property in Lisbon is to choose wisely because the market is expensive.
Is it better to rent a home?
This basically depends on how long you would be staying in Portugal. If you are staying long-term and have the ability to get a mortgage, now would be the best time to buy a house in Portugal because the prices are constantly increasing.
For people staying short-term, buying a home might be a risky investment as you may not be able to make a reasonable profit or even recoup the sum of your investment if you sell again too soon. To avoid a loss, if you are staying short-term, you are probably better off renting a home.
Can foreigners buy property in Lisbon?
Yes definitely! There are no restrictions on foreign property ownership in Portugal.
In fact, if you buy property worth at least €500,000, you would be eligible for a Portuguese Golden Visa which automatically entitles you to be a resident of Portugal.
Where are the best areas to buy property in Lisbon?
The choicest places to buy an apartment in Lisbon are places like: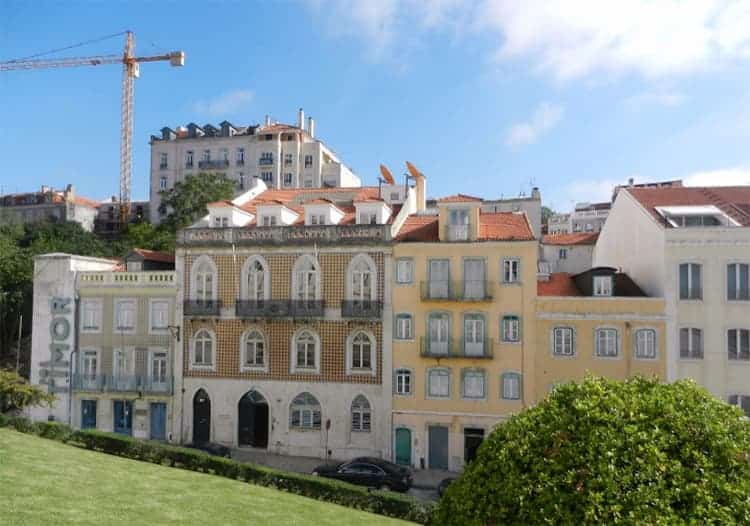 However, the major stumbling block to purchasing a property in these areas is that prices are constantly on the increase and it's generally hard to find great deals.
But some other neighbourhoods are also attracting interest from investors like: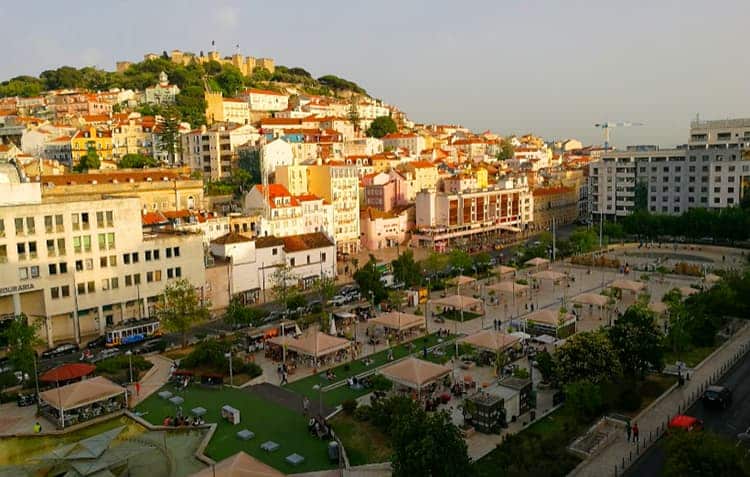 What are housing prices in Lisbon like right now?
As we've already mentioned, prices for houses and apartments are on the rise, for example, the prices of property in the city centre of Lisbon has gone up by at least 25% in the last two years.
The average price per square metre for apartments in the city is €3,500 while the average price per square metre for apartments outside the city is €2,000.
Check property prices in Portugal
If you'd like to know the prices per neighbourhood in Lisbon, or any other city, there is a tool (created by the national institute of statistics (ine.pt) that allows you to verify the prices of real estate in major cities in Portugal (cities that have more than 100,000 inhabitants). Please note that the website is in Portuguese but it's fairly easy to use.
What about the cost of renting a property in Lisbon?
Finding a reasonably priced property to rent in Lisbon is no mean feat. The prices in the city centre have skyrocketed and most landlords are leaning towards short-term rentals rather than long-term rentals. This makes finding a good apartment in the capital city a very arduous task.
But, if you have deep pockets, finding a property to rent should not be too difficult although it is more common to find one bedroom (T1), two bedroom (T2) and three bedrooms (T3) apartments in the city.
For something bigger, you might have to go further away from the main city hub.
You might also be interested in: Rent an Apartment in Lisbon or Porto, a Local's Guide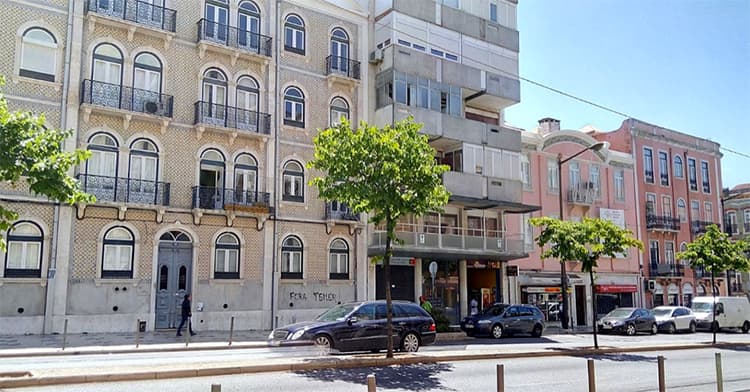 Property alternatives to the city centre of Lisbon?
The most popular alternative areas to buy property outside of Lisbon's city centre are:
Property in Cascais
Cascais continues to be a popular choice for expats looking to invest in a property in Lisbon, although it is a 30 minute drive from the capital city, it still represents a good alternative to Lisbon because it is peaceful and not overcrowded like most areas in Lisbon.
The area has attracted investment from different foreign nationals like:
South Africans;
Turkish;
British; and
many more.
Here are just some of the reasons why Cascais is one of the best places in Portugal to invest:
It has 30km (19 miles) of coastline;
It has one of the most superior education rates per population in the country;
It has beautiful resorts and golf courses;
There are amazing private schools there; and
It has one of the highest numbers of companies per square metre in the country.
Do you want to know more about why you should invest in Cascais? Have a look at this article (it is in Portuguese).
Property in Estoril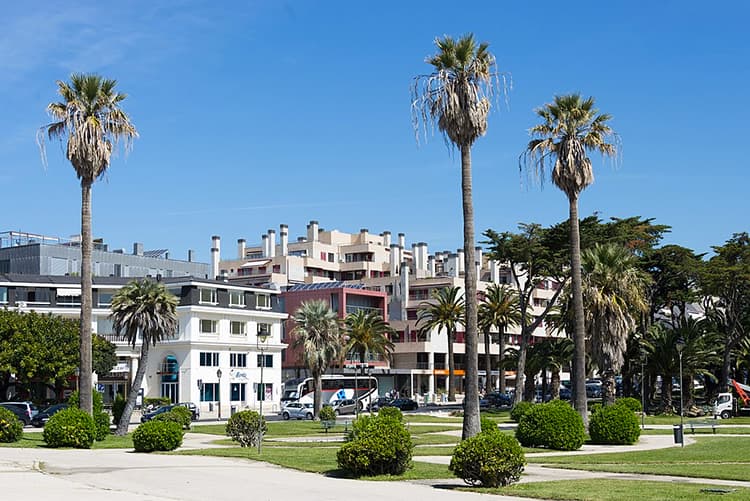 This is a peaceful seaside town to the west of Lisbon. Alongside Cascais, Estoril has attracted a high-level of foreign investment in property especially expats moving to Portugal with a family.
Similar to Cascais, Estoril has a safe environment, good infrastructure, good transportation system and many luxurious properties to enjoy such as Casino Estoril.
Love casinos? You might like to check out the best casinos in Portugal.
Some other alternatives to the city centre in Lisbon are:
Best websites to find property in Lisbon
Some of the best websites to find properties listed for sale in Lisbon are:
It can be better to use a buyer's agent to guide you through the property buying process in Portugal, particularly if you want to avoid hassle and save money. Our partner, Goldcrest, is an independent buyer's agency, with years of experience in the market, that can help you with buying Property in Lisbon.
Why is property in Lisbon so expensive at the moment?
All in all, from my point of view, the most relevant factor for the high prices of property in Lisbon and the rest of Portugal is the demand from abroad.
If this demand slows down or investors become less interested in investing in property in Lisbon, the prices will probably fall fast. This is because most of the investment in real estate in the past five years has been from foreigners and not the local Portuguese. In fact, the going prices are often too high for the Portuguese to get into the market, they are mostly the sellers in this current climate.
Do you have any questions or comments about buying property in Lisbon? We're here to help you.
For all the latest tips on living in Portugal, be sure to subscribe to our newsletter today.
Get expert advice on buying property in Portugal
Investment consults, real estate portfolio strategy, tax residency advice or second home location planning - we're on hand to help with whatever you need.
Global Citizen Solutions -
Schedule a free 15 min call with our specialists