What most visitors to Lisbon don't know is that just south of the Tagus river and across the 25 de Abril Bridge lies Setúbal, a beautiful seaside city famed for its own incredible gastronomy, a sweet and internationally acclaimed moscatel wine and your secret gateway to a hidden, natural paradise!
While Setúbal is primarily known as an industrial city, it's stunning location amongst the Serra da Arrábida and Tróia Peninsula actually makes it the perfect base to see some of Portugal's best-untouched beaches and most dramatic coastlines.
Nature lovers get ready to fall in love as you hike along the Parque Natural da Arrábida, tourists prepare to be amazed at the flock of bottlenose dolphins at the Sado estuary and foodies, you're in for a gastronomic adventure with amazing seafood dishes that will tantalise your taste buds.
Read on and see why you really need to start planning your next trip to Setúbal!
Where's Setúbal in Portugal?
Setúbal is located just 32km south of Lisbon and the best part is that it's only one train ride away too, with trains departing from Roma-Areeiro station in Lisbon (passing by Entrecampos, Sete Rios and Campolide stations) to Setúbal.
The train ride takes just over 1hr and spectacularly crosses the Tagus River through the infamous 25 de Abril Bridge.

Alternatively, you can also catch a bus from Praça Espanha or drive over to Setúbal from Lisbon, which will take you just 45 minutes by car. You can look for more information on Rome2Rio.
What's the weather like in Setúbal Portugal?
The weather in Setúbal Portugal is fairly similar to Lisbon, with above average temperatures year-round and just a few rainy days per season. Here you can find the weather averages of each season in Setúbal:
• Spring – 19°C with 5 days of rain per month
• Summer  – 23°C with 1 day of rain per month
• Autumn – 15°C with 9 days of rain per month
• Winter – 13°C with 9 days of rain per month
The best time to visit Setúbal would definitely be in the summer so you can really enjoy the beautiful beaches, gorgeous sunshine and see the city during its most vibrant season.
Although if you plan to come during the other seasons it shouldn't be a problem either as you're most likely to get great weather anyway!
What type of cuisine is typical for Setúbal?
Setúbal is a fishing city so naturally, you're going to find that most of the traditional dishes are indeed, fish based.
Food lovers brace yourselves because this city really, really knows how to cook delicious fish and proof of this can be seen in 2011 when the grilled sardine of Setúbal was voted as one of the "7 Wonders of Portuguese Gastronomy!"
While you should definitely try the grilled sardines of Setúbal, there's also a wide variety of other great traditional fish dishes to try and we'd definitely recommend the carapaus manteiga (butter mackerel), linguado (sole), cherne (Atlantic wreckfish or stone bass) and garoupa (grouper) just to name a few.
Delicious grilled fish is not all that Setúbal is known for though, it's also famous for a wide range of seafood dishes such as choco frito (fried cuttlefish), caldeirada or the "stew of the sea", feijoadas (bean stews), saladas (salads) made with choco (cuttlefish), polvo (octopus) and massadas de peixe (fish stews with pasta).
Above all, Setúbal is probably most known for the dishes that feature the local eel, which you can try prepared in stews or simply fried.
For meat lovers there's also a great variety of dishes to sample like cabidela de galinha (chicken stewed in its own blood with rice), arroz de pato (baked duck risotto with sausage), ensopado de borrego (lamb stew), lombinhos de porco com açorda (pork medallions with "bread soup") and a good cozido à portuguesa (Portuguese stew).
Do you like to fish? We've written a guide to help you decide what fish you should try in Portugal.



Best restaurants to eat in Setúbal?
Wondering where you can try all this amazing food? Here are our top picks of restaurants in Setúbal with three price ranges to suit any budget.
Taberna Típica O Pescador II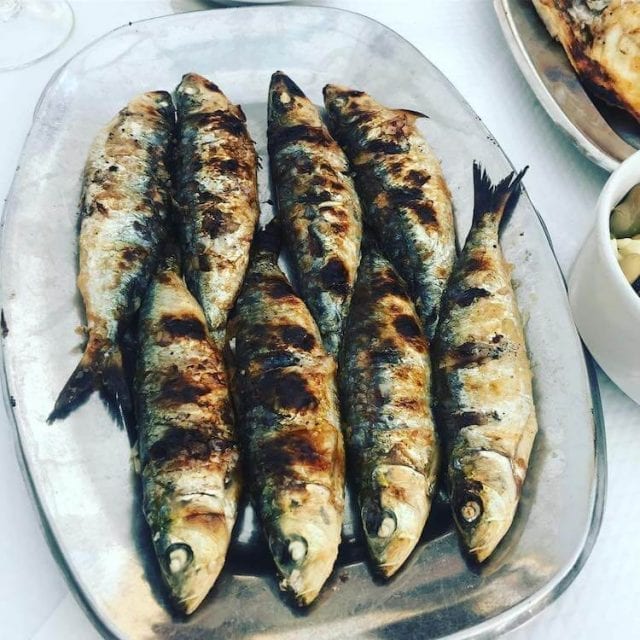 The Taberna can be found downtown on Travessa Álvaro Anes, 2 and has an average price of just 6 euros per person!
Yup you read it right, ONLY €6!
Great food and a huge hit with the locals, this is no fuss dining in a home-style Portuguese restaurant.
Tasca da Avenida
This restaurant is also located downtown on Avenida Luísa Todi, 578 and reviews highly favour its friendly staff and superb hospitality. Great food is not the only thing served here, where you can also hear a brief history of the region from the staff with your meals.
The average price per person is €15.
A-mar Setúbal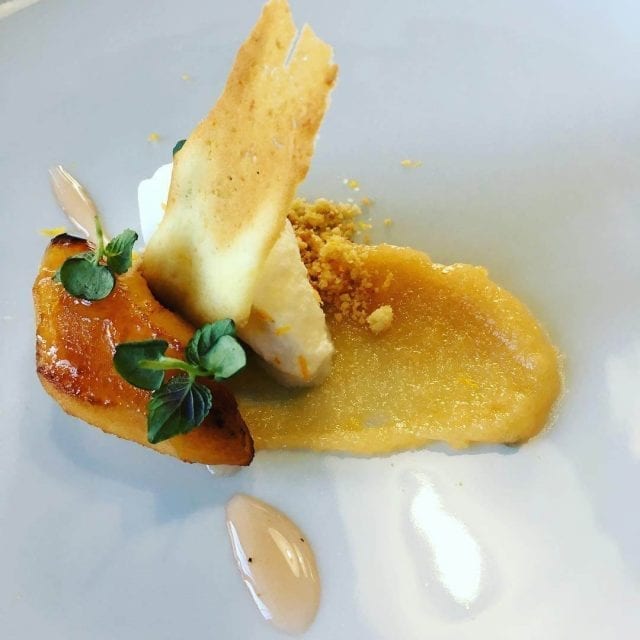 It's located (yep, you guessed it) in the downtown as well on Avenida Luísa Todi, 73 and offers a modern take on Portuguese cuisine. Treat yourself to amazing dishes all prepared from fresh local Setúbal produce.
The average price per person is around €40.
Of course, to help you savour all this amazing food there's also plenty of different wines from the region for all tastes – with red, rosé and white wines all making their way to the restaurant's wine lists.
As for dessert, there's one wine you simply HAVE to try: the Moscatel de Setúbal is the most famous wine of the region winning multiple international prizes with the oldest gold medal dating as far back as 1855. More details here.
Top things to see and do in Setúbal Portugal
While you can definitely spend more than enough time eating your way through Setúbal, there are still so many charming things to see and do.
Here are some of the best locations you must see on your visit:
• Arrábida Natural Park –  is located next to the sea, between Setúbal and the fishing town of Sesimbra and has natural beauty you have to see to believe – where the crystal clear waters blend with the stunning greenery of the mountains surrounding it. Figueirinha, Galápos and the Portinho da Arrábida are all found at the park and contribute to its unique, unspoilt beauty.
• Monastery of Jesus of Setúbal – is a historical building in the downtown of Setúbal, which served a monastery of Poor Clare nuns. It is one of the first buildings in the Manueline style, the Portuguese version of late Gothic and dates as far back as the 1490s. The azulejos in here are a must see!
• Mercado do Livramento – is located in Avenida Luisa Todi and it's worth the visit just to see the incredible variety of fresh fish and seafood displayed. Built in 1930, its columns are made out of forged iron and features some beautiful original azulejos.
• Fortress São Filipe – dates as back as the 14th century and has breathtaking views looking towards the ocean and over the city. It's located in Estrada do Castelo de São Filipe.
• Avenida Luísa Todi – the main avenue of Setúbal and with its multiple bars, restaurants and green spaces, it's the perfect place to visit on a beautiful sunny day.
• Praça de Bocage – is the main square of Setúbal and it's situated at the heart of the city. It's a truly historical place and the central statue dates as far back as 1871. Take a seat in the terrace of a local café and enjoy the prime viewing location of watching the life of the city pass by!
• Albarquel Urban Park –  is an amazing park by the beach. Ideal for a leisurely walk in the sunshine or just to take a break and enjoy some nature in the city!
Best Beaches Near Setúbal
Truly one of the best things to see is the area's stunning beaches. For a little slice of paradise, I've listed the top beaches you have to see while visiting Setúbal:
1. Portinho da Arrábida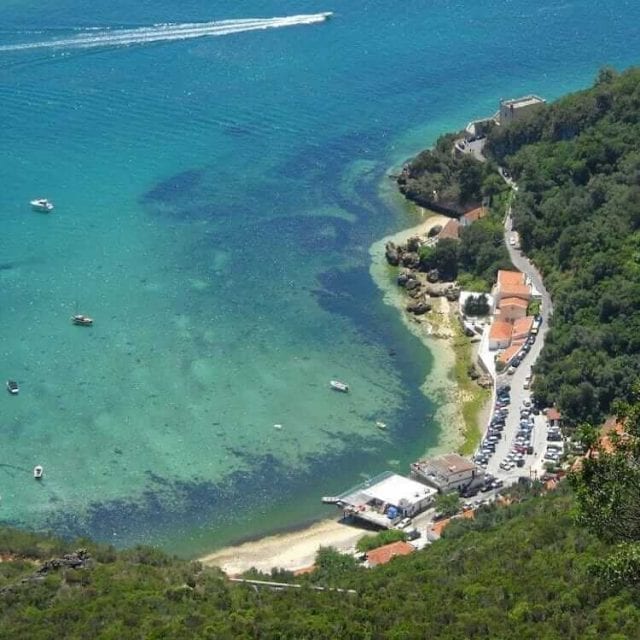 Considered by many the most beautiful beach in the whole of Portugal. From the crystal clear waters to the picturesque green mountain backdrop, you'll forget where you are as you're completely immersed in nature. With basically no man-made structures in sight and no cars allowed in the area, Portinho da Arrábida is the reason why many go to Setúbal in the first place.
2. Galapinhos Beach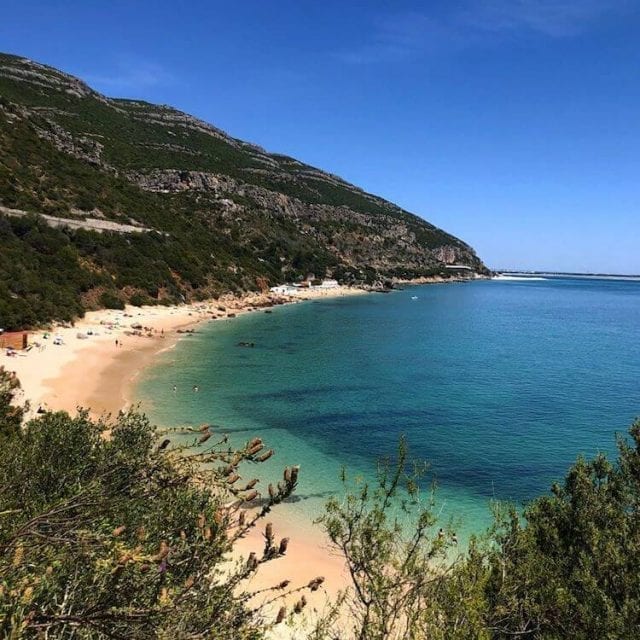 Is located near Portinho da Arrábida and was considered the best beach in Europe in 2017 by the website European Best Destinations. If you're planning to visit, the beach is also located in the no-car zone so you'll need to trek a little bit to get there – trust me, it's worth it!
3. Figueirinha Beach
Is the new hotspot in Setúbal as it's the last beach where you can drive to and extends over a large stretch of sand, which at low tide stretches outwards to form a sandbank and creates a type of cove ideal for windsurfing?
4. Tróia Beach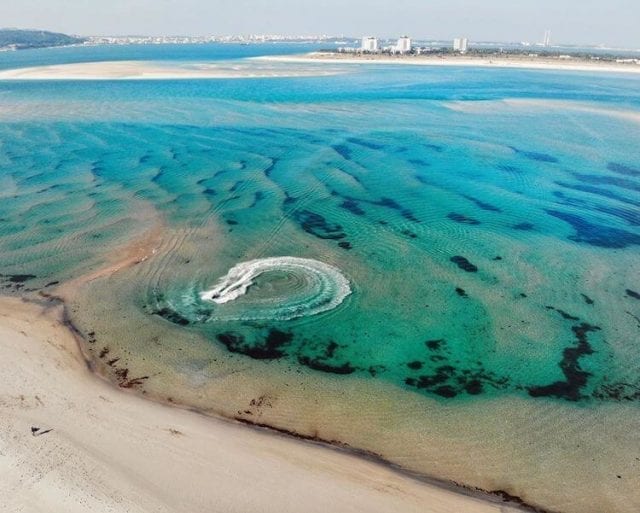 The Tróia beach is one of the most beautiful coastlines of Portugal, which boasts a 13km stretch of pristine sands, crystal clear waters and pine forested sand dunes.
5. Albarquel Beach
Is the closest beach to the town of Setúbal. A lovely stretch of golden sand with great views across the calm waters of the Sado estuary to the Troia Peninsula.
If sunshine holidays are your thing, take some time off and explore the other beaches around Lisbon.
Hotels in Setúbal
With so much to see and do, it would really be a waste to only spend a day in Setúbal. We've got a roundup of the best hotels across different budgets so you can rest easy and enjoy the true beauty of the area at a relaxed pace!
Hotel Casa Palmela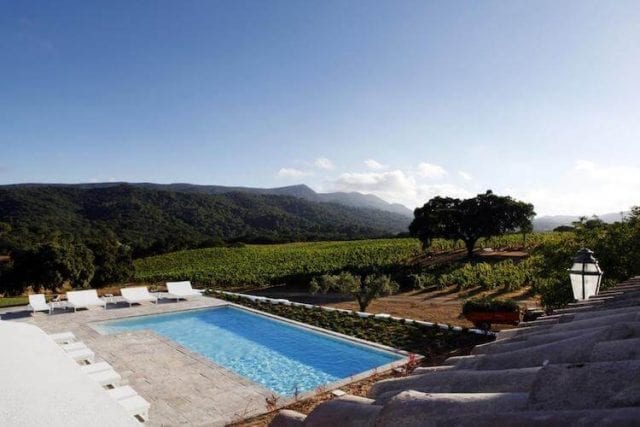 This is a 5-star hotel located just outside Setúbal in Estrada Nacional 10, Km 33.5, Quinta do Esteval and has an amazing outdoor pool. It's set in a vineyard in the Serra da Arrábida with fantastic views of the mountain.
Prices start at €223 per night.
Meliã Setúbal
A 4-star hotel in the centre of Setúbal just a stone's throw away from the Estádio do Bonfim in Avenida Alexandre Herculano, 58.
Book it here. Prices start at €71 per night.
Montado Hotel & Golf Resort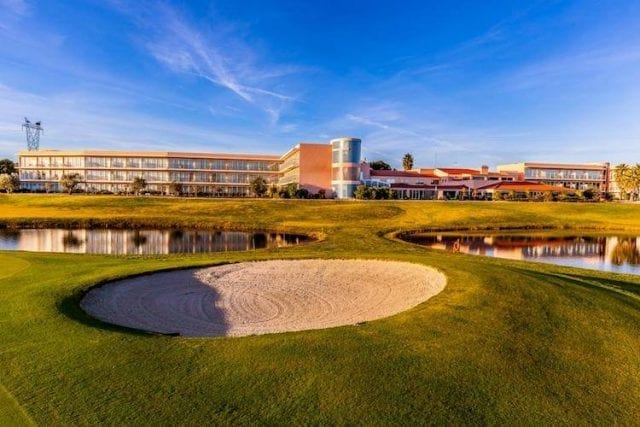 Includes an impressive 18-hole golf course and a restaurant which offers international cuisine, an extensive wine list and incredible views of the resort's lake.
It's located just east of the downtown in Urbanização do Campo de Golfe do Montado. Find it here. Prices start at €94 per night.
Hotel Ibis Setúbal
A safe bet if you are looking for something a bit cheaper. Still a great place to stay with an outdoor pool (not bad for a 2-star hotel)! Located in Rua Cidade do Porto Seguro and it's just a 10 min car ride to the centre of town. With Booking, you can cancel it for free. Prices start at €47.
Seleção Sport Hotel
A 3-star football-themed hotel inspired by the Portuguese football team. It's a 5-minute drive from the centre of Setúbal in Rua Manteigada, 2 and features a heated outdoor swimming pool!
To make your reservation go to booking.com. The prices for a night at this hotel start at €73.
Is Setúbal Worth Visiting?
Setúbal has really changed from being just a day trip location off the beaten path to a hotspot visitors are quickly putting at the top of their must-see list.
Ideally, if you have the time you should plan to spend at least 3-5 days in Setúbal so you can take time to visit the Arrábida Mountain, spend your days exploring the stunning beaches and enjoy all the amazing food Setúbal has to offer.
Make sure that before you leave Setúbal you also find one of these souvenirs you should take home with you:
Take home some delicious gourmet grocery products from the area by visiting Rota dos Saberes e Sabores where you can also find a great selection of original artwork by local artists.
Setúbal is famous for its ceramics so you should spend some time browsing the local stores and stalls to find some great new pots or pitchers for your home.
Last but not least, can you say you visited Setúbal without taking home a bottle of Moscatel de Setúbal? After trying some of the great Moscatel wine of the region, you definitely need to make sure you take home a bottle to enjoy (or even a few if your luggage allows!)