Did you know that Lisbon's nightlife is one of the best in the world?
You can dance to the latest rock hits until the sun comes up on a Friday and chill on a reggae concert on Saturday. Go to a Fado club on Sunday and find a party in a disco even on Monday.
Lisbon clubs provide you entertainment for every day of the week, doesn't matter if you're looking for something cultural, alternative or commercial.
Take a look at our lists and choose the Lisbon clubs that match your interests the best!
Best Lisbon clubs for dancing
Here are the 10 best Lisbon clubs for every taste and occasion as well as location.
We'll show you different Lisbon clubs from the huge ones to the small, from electronic music to heavy metal.
Which one is your favourite?
Lux Frágil
Open from Thursday to Sunday, Lux Frágil offers huge parties with famous DJs.
It is important to know though, that due to the high profile of the club, you can't enter in flip-flops or shorts.
Be there on time, dress up and enjoy the night!
Ministerium
In case you like house and electronic music, Ministerium in Praça do Comércio is a great club for you.
Check their program here and choose what would you dance to next weekend.
Just don't forget to dress up nicely before entering! You can find the place right here!

Bosq
Bosq is waiting for you every Friday and Saturday from 11 pm to 5 am in the area of LX factory! Try both of the dancefloors and enjoy the view from its balcony!
Read more about LX Factory's clubs, bars and shops in this article!
Dock's
The Dock's club, located in Alcântara is a famous meeting point of the party lovers.
As many of the Lisbon clubs, the Dock's is also open only from Thursday to Saturday night.
Don't know where to find it? Click here!
Jamaica
In the Pink street, you can find many of the Lisbon clubs, just as Jamaica.
The club is recommended for indie lovers since the resident DJ is mostly mixing pop and rock classics with indie rock and some famous Portuguese songs.
You can find it here, open every day until 6 am.
Viking
Viking is open every day from 11 pm to 6 am, except Sundays. The bar is located here, in the heart of Pink street and has a special feature, Monica, the local celebrity. Monica's pole dance performance is famous throughout Lisbon, don't miss it every day at 1 am and 3 am!
For more details about the clubs in Pink street, read more here!
Incognito
Incognito is a small, hidden club for the lovers of indie, synthpop, new wave and electronic music.
Since the entrance is limited we recommend to get there early and enjoy the night while it lasts!
Knock on the door here from Wednesdays to Saturdays between 11 pm and 4 am!
Metropolis Club
This is one of the Lisbon clubs which offers a great time and music for those who are not into pop culture. Grunge and metal nights, indie parties and classical rock are waiting for you here every Friday and Saturday from 11 pm till 6 am.
Trumps
Close to Príncipe Real, this is one of the most unique Lisbon clubs. Be ready to dance with the finest drag queens and have the night of your life.
You can find one of the best LGBTQ+ friendly places in Lisbon here.
Open from Thursday to Saturday, from midnight until 6 am.
Casa Independente
Another member of the unusual Lisbon clubs list is Casa Independente.
The bar is located in the Intendente Square and opens from Tuesdays to Saturdays, from 5 pm until midnight, on Fridays and Saturdays until 2 am.
The different floors have different activities, such as the open-air cinema in August.
For more recommendations about clubs for dancing in Lisbon and all Portugal read more here!
Best beach clubs
Just because Lisbon is not right by the ocean, it doesn't mean that there are no great beach clubs nearby.
You might travel a bit in the coastline, but we guarantee you don't have to go far.
Here is our top 5 list about the best, close to Lisbon clubs where you can enjoy the sea and have a drink while digging your feet into the sand.
Casablanca Beach Lounge
The Casablanca beach bar is right at Praia do Infante in Costa de Caparica, around half an hour drive away from Lisbon.
They are open every day from 9 am until midnight, serving different dishes and drinks.
For more information check their Portuguese website here. You can find the location here.
Waikiki
Waikiki is also in Costa de Caparica, taking space in Sereia beach.
It operates only between April and October, from 10 am until 7 at night. But don't worry, during the main season, from June until the end of August you can stay there from 9:30 am until 4 am.
They also organize events and you can look for their offers here and for the location here.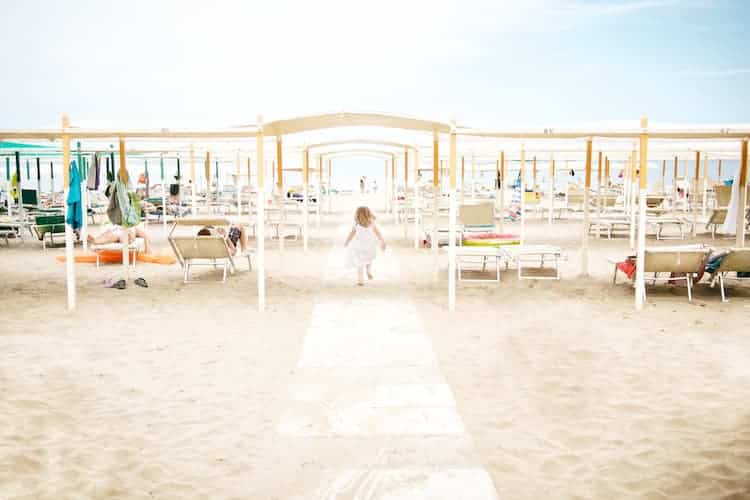 Rampa Beach Club
Any time of the year from 10 am to 4 am, Rampa is here to entertain you.
Located in Praia da Fonte da Telha, it is far from the crowd but still full of life and white fine sand.
Get there for a sunset party and enjoy the music with a tasty dinner and a few drinks!.
Fizz Beach Bar
Located in Carcavelos, Fizz Beach Bar is waiting for its guests every day from 9 am to 9 pm.
Sunbathe, surf and have a drink here between two swimming sessions!
Beach Club Concept
Beach Club Concept is the perfect spot for some snacks and drinks with a sea view.
Just a half an hour drive away from Lisbon, it provides a little escape from the city and helps you to relax at the beach.
Rooftop bars
Looking for the best Lisbon clubs with a spectacular view? Well, here is our list of amazing rooftop bars to enjoy the different views this city offers.
TOPO Martim Moniz
Located in the top of Martim Moniz Shopping Center, TOPO provides an amazing view of the castle and the whole area.
Visit them any day between 12:30 pm and 1 am, on Wednesdays, Thursdays and Fridays until 2 am and enjoy the view with some great cocktails!
Ferroviário
Close to Santa Apolónia, Ferroviário provides an amazing view with a perfect, urban jungle style decoration.
In case you looked enough to the landscape you can turn to the stage and enjoy the open-air cinema or live concerts.
The bar is open on Wednesdays and Thursdays, from 6 pm to 1 am, on Fridays and Saturdays until 3 am and Sunday from 5 pm to midnight.
Park
Look for a parking lot close to Bica and climb up to the top floor! That's exactly where Park is waiting for you, with a cosy environment, wood furniture and plants everywhere.
Open every day from 1 pm to 2 am, but make sure to see the sunset from here. It's definitely worth it!
Sky bar Oriente
On the top of the Tivoli hotel, Sky bar Oriente faces the Vasco de Gama bridge on the Tejo river with Montijo and Alcochete on the other side.
Look at the view here every day between 5 pm and 1 am!
Rio Maravilha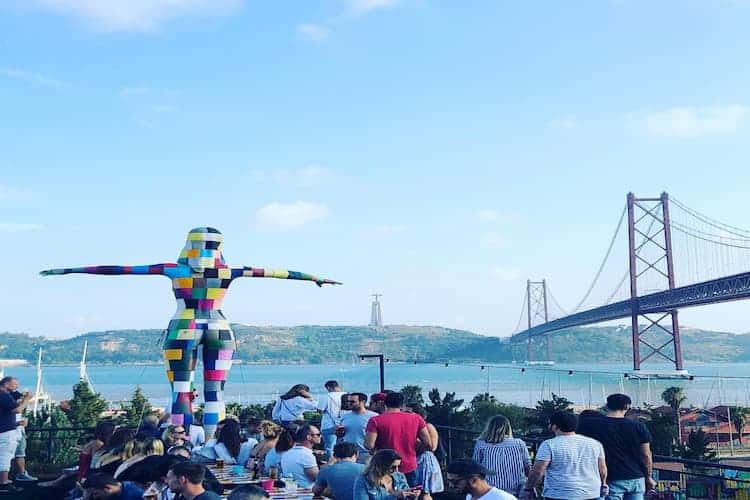 Located right next to the 25 de Abril bridge, Rio Maravilha offers a great view, good food, tasty drinks and also music on the weekends.
When to go? It is open every day at 12:30 for lunch, closing at 2 am from Tuesdays to Thursday.
On Friday and Saturday, you can stay there until 3 am, while Sundays only until midnight. On Mondays, Rio Maravilha closes its gates.
Jazz clubs
Some of the Lisbon clubs are so good at hosting the Jazz sphere, you feel yourself in New Orleans. And which ones are the best?
Read further and figure it out!
Foxtrot
In Foxtrot you can experience a different vibe than the usual Lisbon clubs. The art nouveau decor, the stunning cocktails and the great music are the guarantees for an unforgettable night of dancing.
They are open from Thursday to Saturday from 6 pm to 3 am, Sunday from 8 pm to 2 am and from Monday to Wednesday from 6 pm to 2 am.
Click here for the exact location!
Páginas Tantas
This is one of the best Lisbon clubs to listen to live jazz in a warm and colourful environment.
Come here and relax every day from 8:30 pm! Friday and Saturday they are open until 3 am, on Sunday until midnight and on the rest of the week until 2 am.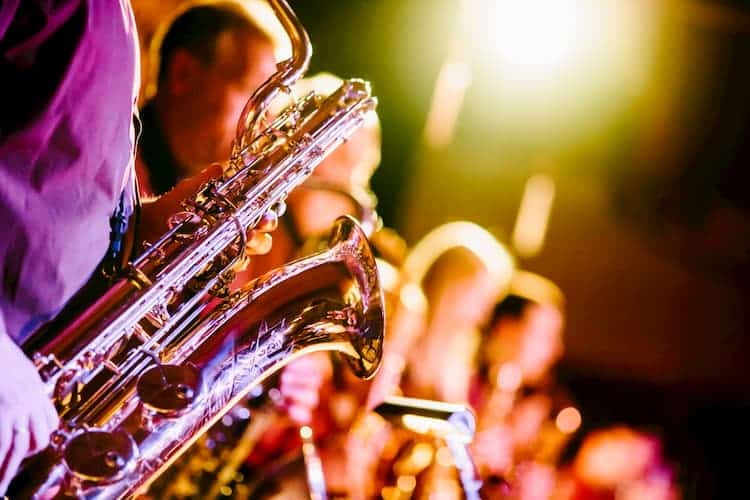 Procópio
Procópio is located between Amoreiras and Rato, in a small, hidden park. Despite not being easy to find, it is still very popular between jazz lovers.
The place was established in 1972 and kept its original Art Nouveau furniture from its beginnings.
To find the smoky bar and listen to jazz in an authentic place, check out the location here!
Alface Hall
Like some of the other Lisbon clubs, the Alface Hall is also attached to a hostel in the heart of Bairro Alto.
Therefore the popular jazz bar is not only a great place to listen to good music, but also to chat with some international people.
Visit them every day between 6 pm and midnight!
Hot Clube de Portugal
The Guardian listed the Hot Clube de Portugal as one of the best jazz clubs in Europe. The emblematic place opened in 1948 and has been entertaining its audience since then without losing its popularity.
Are you curious about one of the oldest Lisbon clubs?
Come here anytime between Tuesday to Saturday from 10 pm until 2 am and enjoy the atmosphere!
Fado houses
Fado, the most traditional Portuguese music genre, was born in Mouraria, Lisbon.
However, the best Lisbon clubs where you can listen to Fado might be found in different areas of the city.
Read more and check out our top 5 places to listen to these beautiful melodies.
Find out more about Portugal, subscribe to our newsletter.
Clube de Fado
The famous Clube de Fado is listed as the best place to listen to Fado between all the Lisbon clubs.
The bar is located right next to the Cathedral, in a charming house, covered with tiles.
You can find them exactly here, open every day from 8 pm to 2 am.
Senhor Vinho
Senhor Vinho is not only a well known Fado bar but also an excellent restaurant with extraordinary vines.
If you decide to visit them, you will become richer with a culinary and musical experience at the very same time.
Open from 8 pm to 2 am from Monday to Friday, until midnight on Saturdays and closed on Sundays. Find it here.
Tasca do Chico
Tasca do Chico is a simpler even though just as much respected Fado bar as the previous ones.
Located in the heart of Bairro Alto, it is waiting for its guests every day from 7 pm until 2 am, on Fridays and Saturdays until 3 am.
Make sure to be there in time to get a place!
Sr. Fado
A small but intimate place in the middle of Alfama, where the owners cook, serve and sing. A unique experience which really brings us personally close to the meaning of Fado.
The place is open four times of the week, on Wednesdays, Thursdays, Saturdays and Sundays from 7:30 pm until midnight.
Since the place is small and popular, booking ahead is more than necessary.
Adega Machado
Adega Machado offers traditional Fado performances but doesn't shut down new and innovative perspectives either.
It lets the singers express their new ideas regarding Fado, therefore, the artists often make the show more interactive.
Come and visit them here every day between 7:30 pm and 2 am!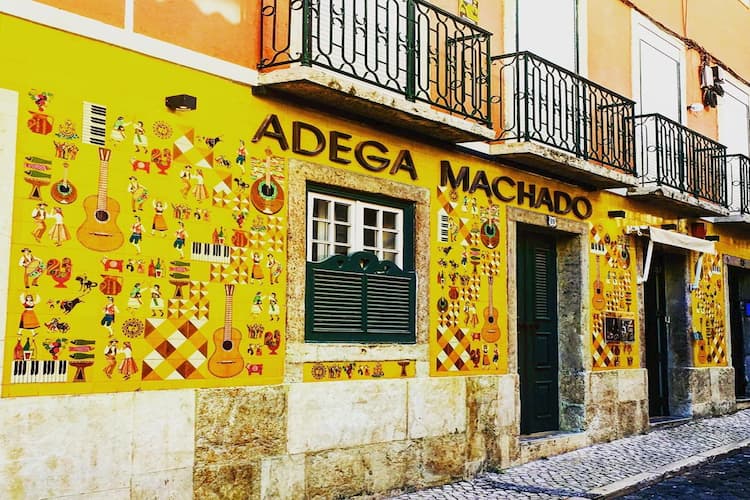 For more information about Fado and where to listen to it, read more in our article!
The best Lisbon clubs at Bairro Alto
Bairro Alto's streets are like a labyrinth. To get around the maze, we show you the best bars and spots to get lost.
Erasmus corner
This is the location where Lisbon nights start. Where people get together for some beers and just hang on the street.
The place starts to get crowded around midnight and stays open until 3 am.
Associação Loucos & Sonhadores
For madmen and dreamers, this bar is a must-go.
Come here anytime from Monday to Saturday between 7 pm and 2 am and enjoy the crazy decorations and blurred lights!
Artis bar
For the best wines and nice company visit the Artis bar!
Here, you can try great Portuguese wines while having an intimate talk with your group every day, except Monday from 5:30 pm to 2 am, on Fridays and Saturdays until 3 am.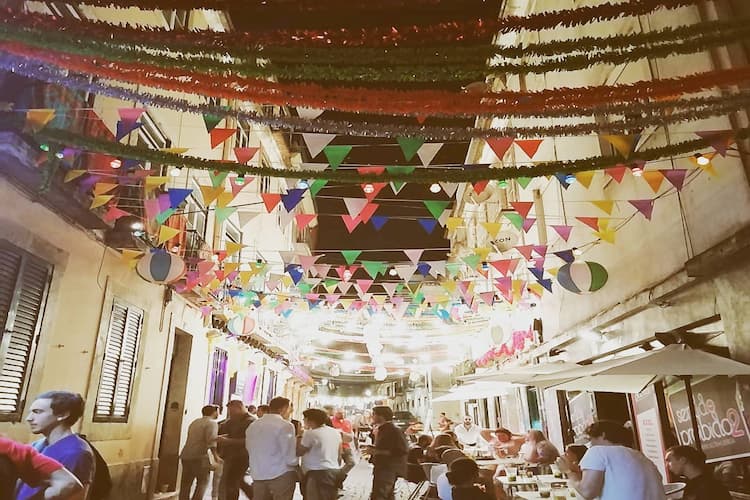 Majong
One of the first Lisbon clubs and famous for its diversity. It is still in the same location but always renewing its minimalist design.
The great atmosphere and cocktails are staying though. Open every day from 6 pm to 2 am, on Saturdays and Sundays until 3 am.
A Capela
Here, you will find the best in Bairro Alto. Cosy place with unusual decoration, cheap drinks and music to dance to every day until 2 am.
For more information about what to do and where to go in Bairro Alto, read our article here.
Did you find what you were looking for? Lisbon clubs have it all!
Let us know which one is your favourite or if we missed it from the list! We are happy to hear from you dear readers!