If you do the calculations, you'll probably realize how much money you spend on public transport when traveling and sightseeing in a new country.
Train tickets, bus tickets, metro cards… At the end of the day, it all adds up.
Now imagine having one card that can save you the money you usually spend on all these trips, plus a card that gives you discounts on museums, restaurants and even stores?
Well, look no further than the Lisboa Card, where you can save money and get the best value out of your time in the city.
So, what is a Lisboa Card?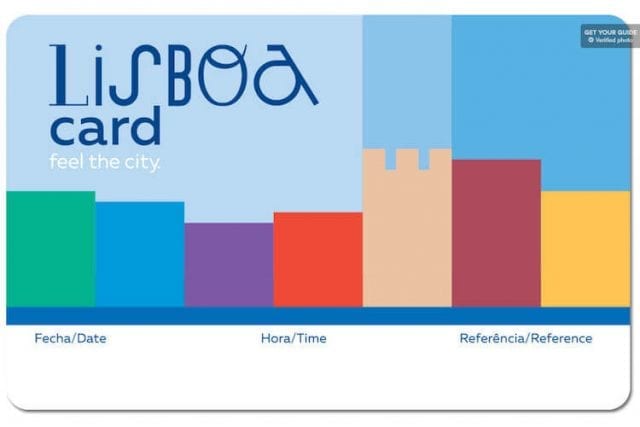 Well, it's pretty much the official tourist pass that grants the holder amazing benefits that you can't miss out when visiting this beautiful and historic city.
The card is essentially a 3-in-1 transport card, museum pass and discount card that includes a free map and a small travel guide.
It offers you free entry to a range of sights in Lisbon and discounts at other attractions and local businesses.
Yes, you read that right!
The card offers free or discounted admission to more than 35 museums, sights and tours in Lisbon. And that's not all, you also can get up to 50% discount on local services and up to 10% discounts in Portuguese products.
Overall, the card helps visitors of Lisbon save time and money during their stay in the city.
No matter how you look at the Lisboa Card, it is totally worth getting for at least some of your time in Lisbon.
How do you use this card for the best value?
Well, it highly depends on how long you have and what your interests are. There are a few different ways to use the card, but that also depends on what you would like to do during your visit to Lisbon.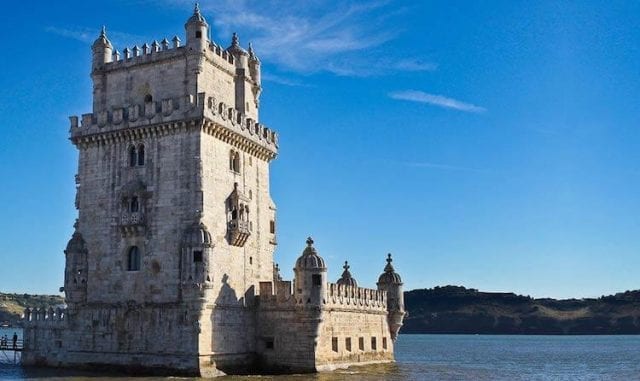 If you are using the card for just one day, I would suggest spending half the day at Belém to see some of the most important sights in Lisbon, such as the Belém Tower (normally €6) and Jerónimos Monastery (normally €10), which together makes up the World Heritage Site.
With the other half of the day, you can enjoy some of the main museums and sights in the historic center of Lisbon.
Depending on how fast you would like to see things, you should visit:
National Museum of Ancient Art (€6),
Lisboa Story Centre (€7),
National Pantheon (€3),
Pilar 7 Bridge Experience (€6)
What's great is that all the public transport between these places is also free with the card, including the train to Belém.
So you don't have to worry about purchasing a ticket when catching public transport to these sights.
Interested in finding out what are some of the top museums in Lisbon? 
48h Lisboa Card Pass | Two Days Trip in Lisbon
If you are using the Lisboa Card for two days, then here is how you can use the card to get the best value. With the first day, you can focus on the area around Belém as it is one of the most important historical parts of the city and there is plenty to see and do in one day.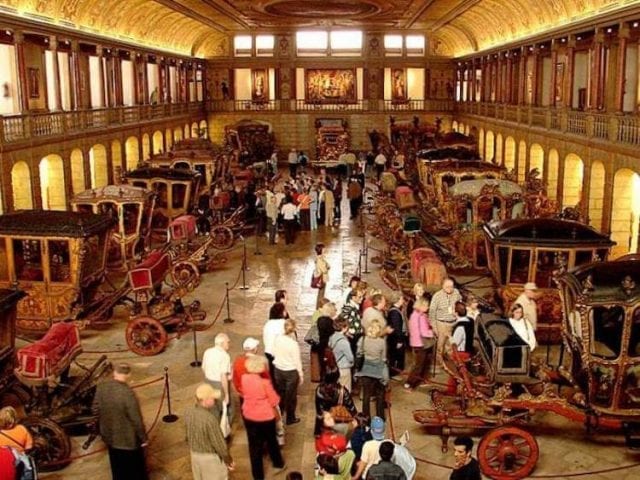 As mentioned before, you can visit the Belém Tower and the Jerónimos Monastery. But there are also other places that you can add on to your lists before you finish your day of sightseeing:
Berardo Collection Museum (free on holidays and weekends)
Ajuda Palace (normally €5)
National Museum of Coaches (normally €8)
MAAT (€9)
Pilar 7 Bridge Experience
On the second day, why not focus on the main touristic part of Lisbon around Baixa?
There are loads to see that would interest you in any way and using the Lisboa Card for all the sights that have free entry is a great way to see a lot and save money.
The must-see sights to visit here include:
National Tile Museum (normally €5)
National Pantheon (normally €3)
Lisboa Story Centre (€7)
National Museum of Contemporary Art (€4.50)
Rua Augusta Arch (€2.50)
Don't forget that there are other sights that offer free entry with the Lisboa Card and are close by and are worth seeing such as:
Roman Theatre Museum
Saint Anthony Museum (normally €3)
Santa Justa Elevator (€5)
If you would like to get daily news and information about Portugal you sign up for our newsletter today.
72h Lisboa Card Pass | Three Days Trips in Lisbon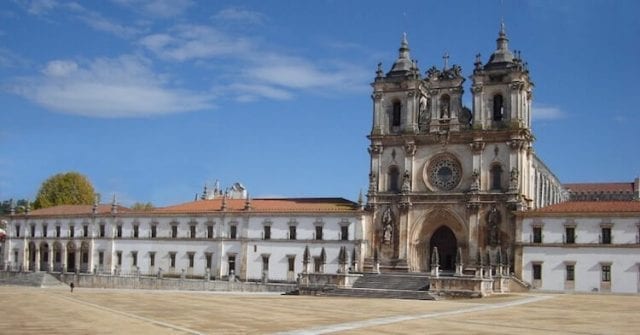 Now, if you are planning to go sightseeing for 3 days and you are thinking about purchasing the 72 hour Lisboa Card to use for those three days, then you are making the right move.
I have a few suggestions for you on how to get the best value.
The best way is to follow the recommended 48-hour itinerary that I have just explained above. And by adding one more day, you can venture out a little further.
Many people don't realize this, but there are quite a few fantastic sights that are located a bit further away from Lisbon but are included in the Lisboa Card and would make great day trips from Lisbon.
You can visit:
All of which are usually €6-€8 but are free entry with the Lisboa Card.
So that is a plus there!
Just to refresh your mind, the Lisboa Card includes the following:
Free transportation on the Lisbon Metro Subway, Buses, Trams, lifts of CARRIS lines
Free pass in 29 museums, monuments and places of interest
10%-50% discount on local services and cultural and tourist interest
5%-10% discount in participating stores
So far so good?
Well, why not add Sintra to the list?
Yes! That's right!
With the Lisboa Card, you can get a few discounts when going on a day trip to Sintra. And not to mention that the train from Lisbon's Rossio station (usually around €5 return) will actually be free.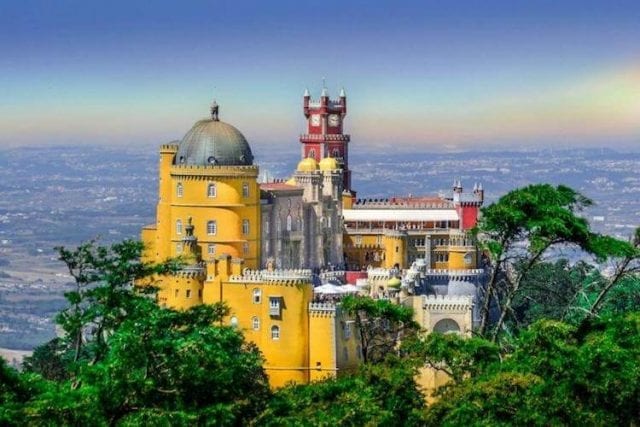 You will get discounts on the entrance tickets at most of the main sights with 10-20% off.
Explore the Portuguese cuisine with our guide to the best restaurants in Lisbon.
Where can you buy the Lisboa Card?
Well, you can purchase the Lisboa Card at any tourist offices (Ask Me Lisboa) including the airport, Praça do Comércio and Restauradores Square. You can also buy it online before you travel to Lisbon.
This means that when you arrive in Lisbon you will have the card and can start exploring the city.
To purchase online, use the booking form here.
Once your purchase is confirmed, you will receive an email voucher which you will need to print out so you can exchange for your very own Lisboa Card once you hit the city.
Collection points for the Lisboa Card
The exchange offices are located at:
Lisboa Welcome Centre
Foz Palace
Lisbon Airport
Buying your Lisboa Card with Get Your Guide
Alternatively, you can always buy the Lisboa Card with Get Your Guide. If you download the app you can see how easy, simple and quick it is to buy the card. My favorite part, when using this app is that you can cancel your purchase 24h before and get a full refund. So even if your plans change, you don't need to worry.
Book it now, right here and later all you have to do is redeem it at the Lisbon Airport or Lisboa Welcome Centre.
How long is the Lisboa Card valid for?
Well, the good news is that the card is valid for a year after its purchase date and is validated upon its first use. So in case you need to postpone your trip, you don't have to worry about the card expiring before you arrive in Lisbon, as the card is activated on the first use.
With your Lisboa Card in hand, you are ready to eat, drink, shop, ride and experience all the beautiful sights in the city of Lisbon.
What are the advantages and disadvantages of the Lisboa Card?
The advantage of getting a Lisboa Card is that you can visit Lisbon's best museums and attractions free of charge, saving money on transport, attractions and tours.
And you don't even need to buy separate tickets for each attraction as it is all on one card, which is very convenient. This card also gives you priority in many places of interest and because it is often very busy with tourists and long queues, with this card you can save a lot of time.
However, like anything else, the Lisboa Card has one disadvantage and that is the fact that a card for 24-hours will cost you €19, and up to €40 for three days.
So you need to decide whether it's worth it or not.
Did you know that you can also visit the Santa Justa Lift Lisbon, the City's Favourite Elevator for free with the Lisboa Card?
How do you know if the Lisboa Card is really worth it?
Well, it depends mainly on your travel plans. The Lisboa Card is a great deal if you plan on traveling by public transport and visiting a variety of museums and attractions per day.
However, the only way to make sure is by planning your day(s) and work out how much it would cost overall with entries, tours and transport.
You can compare it to the total cost per day of the Lisboa Card and see if the card is a good deal for you.
Keep in mind though that the 72-hour card offers the best value, costing only €13 per day for adults.
To find out more about Portugal and where to go? Subscribe to our newsletter for all the latest insider tips and advice.
Lisboa Card Prices
The Lisboa Card is a great way for families to live it up without breaking the bank. Here you will find the prices starting at €19 per day. The prices for children applies only from ages 4-15.
For adults:
One day = €19
Two days = €32 (€16 per day)
Three days = €40 (13.33 per day)
For children:
One day = €12
Two days = €18 (€9 per day)
Three days = €21 (€7 per day)
Overall, the Lisboa Card won't be right for everyone. So you need to think about whether it will suit your needs and financial situation.
Obviously, it won't be great value if you are not interested in seeing many of the sights that are included in the card.
If you just want to see one or two sights, it would make more sense to pay for the entrance individually which would work out cheaper for you.
It also won't make sense financially if you are entitled to a student discount or other concessions.