Oeiras is halfway between Lisbon and Cascais, on the shores of the north bank of river Tagus. Living in Oeiras affords you the opportunity to live in a nice municipality near Lisbon and by the sea.
What it is like living in Oeiras?
Oeiras is a subregion of Greater Lisbon to the west of the capital city spanning around 45.88 km2. It is home to over 170,000 people, making it one of the most densely populated municipalities in Portugal.
Oeiras has also seen a sharp rise in the increase of prominent multinational companies situating their international operations offices within its municipality.
They are major companies in different sectors like technology, biotechnology, pharmaceutical, automotive and consumption. It is no surprise Oeiras is known to be an area with the lowest unemployment rate in the Lisbon area.
Living in Oeiras will not leave you totally disconnected from other parts of Lisbon, as it is well connected by motorways and train service. Oeiras is served by the Cascais railway line, only about a 20 minutes' drive to Lisbon, and it is near the Lisbon airport.
Also, living in Oeiras offers you a high quality of life because of its many green areas and esplanades.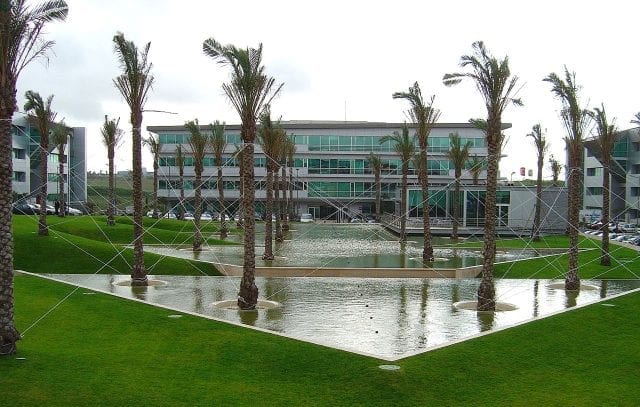 How's the weather in Oeiras?
The weather in Oeiras is like the Lisbon weather, the summers are warm, and the winters are mild. The warmest months are July and August while January is usually the coldest month and December is the wettest month.
Finding a job in Oeiras
As stated earlier, in Oeiras there are several top multinational companies spread across different sectors. Some of these companies are:
It is also one of the main R&D centres in Portugal, especially in Scientific research. Some research institutes in Oeiras are Institute for Biomedical Technology and the Centre for Developmental Biology.
To search for jobs in any of these companies you can follow their official Linkedin accounts as they post openings there regularly or alternatively, you can subscribe to Indeed to get daily update on job openings.
Most of these companies offer different types of jobs ranging from full time to part time and even summer internship.
You can see our article on Jobs for foreigners in Portugal for more tips and information.
International Schools in Oeiras
In Oeiras, you will find a mix of public and private schools.
Some private international schools that offer International Baccalaureate (IB) program or British GCSE and GCE examination systems are;
Also, you should know that most private schools, students are required to pass an entrance exam and sometimes go through an interview process.
For more information about international schools in Portugal see this article.
What to do for fun in Oeiras?
Oeiras boasts of several parks and recreational areas where you can unwind and relax. Have fun with some of these suggestions:
Enjoy the Oeiras beach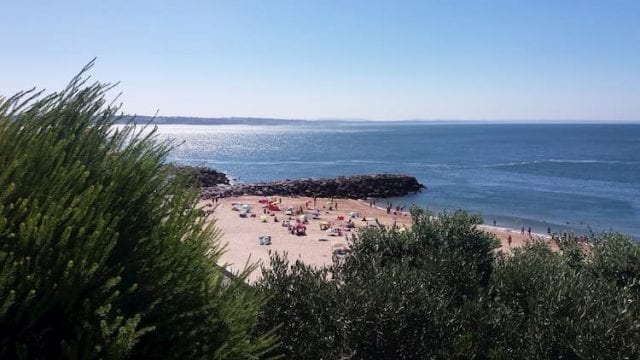 Oeiras is home to some lovely urban beaches:
Praia da Torre,
Praia de Santo Amaro,
Praia de Paço de Arcos,
They all offer scenic views and are good for relaxing, sunbathing and surfing. However, these beaches tend to be crowdy in the summer.
Learn to dance at the Oeiras Dance Academy
If you are interested in dancing or would like to learn you can enrol in the Oeiras Dance Academy. It's an award-winning dance academy with some of their dancers winning big at the world dance championship.
Sunbathe at the Ocean Pool
The Oeiras Ocean pool (page in Portuguese) is another place to cool off and relax within the municipality. There are two sections one for kids and the other for adults. If you want to have a beach like relaxation without sand this is the place to go to.
Parque dos Poetas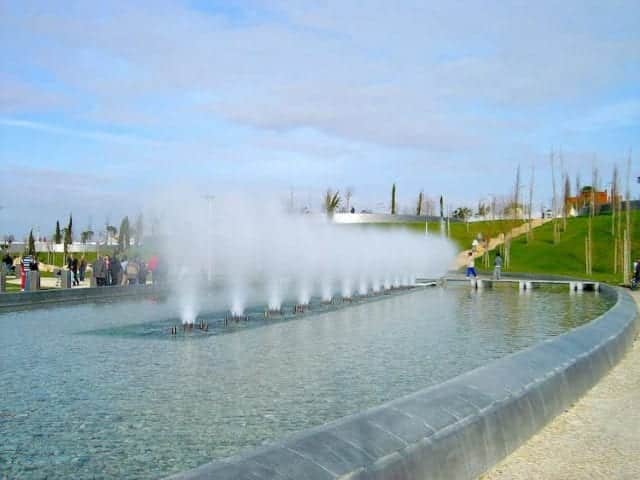 This is a huge park dedicated to Portuguese poetry. It is a great place for jogging, meditation or a simple walk. You will also get stunning views of the Tagus river and the Atlantic as well as see lovely art and sculptures.
Visit Marquês de Pombal Palace
This is an 18th-century palace with Rococo and Baroque style design. It is classified as a national monument. The palace also has a beautiful garden where you can walk, relax and enjoy some green.
Oeiras also features a promenade of about 4 miles in length, along the sea where you can walk, bike or gaze into the sea. You can learn more about it here (page in Portuguese).
Did you know that you can keep informed about everything to do with living in Portugal just by subscribing to our newsletter?
Renting a house in Oeiras
Finding an apartment or room to rent in a shared apartment in Oeiras is not as difficult as in Lisbon. Also, it is a neighbourhood generally more peaceful and quieter than Lisbon.
In Oeiras, the rent prices are lesser, for example, the average monthly rent for a one-bedroom apartment (T1) is €600 while a three-bedroom apartment (T3) is averagely €1100 per month.
To find apartments to rent you can visit the following sites:
Buying a house in Oeiras
In Oeiras, you will find different options of properties to buy from standard apartments to luxury real estate with ocean views.
The average price per square meter in Oeiras is €2,750.00 in the city centre while it is a bit lesser in neighbourhoods away from the city centre.
Some sites to search for property to buy are:
Is it worth living in Oeiras?
Yes, it's worth it! It is a peaceful and quiet municipality just 20 minutes by car from Lisbon.
In addition to its proximity to Lisbon, it has a thriving economy and employment opportunities in big multinational companies, good transport connection to Lisbon and the airport as well as many recreational areas and parks.
In conclusion, I would say it is a very place great to live in and also a good neighbourhood to raise a family.