After two years of living in London, I had quickly grown sick of dreary grey skies, horrible coffee and eating vegetables with no flavour.
Following the disastrous Brexit vote, it became even more clear that it was time to leave and unwilling to return back to my homeland of Australia (it's a really long flight back!) I began searching for my next destination in Europe.
Why I Ended Up Being an Expat in Portugal
Around this time in my life, I had fallen in love with a Portuguese guy and we'd also decided to do our first trip together by visiting his homeland, Portugal.
I'll admit at this early stage that my knowledge of Portugal was very much limited to two things: Cristiano Ronaldo and pastel de nata.
It may have been the sudden increase of serotonin as my skin was kissed daily by the Portuguese sun or the lingering aroma of delicious coffee served after each flavourful Portuguese meal.
It may have even been the pure joy of seeing the vast, golden sandy beaches of Portugal's coastline that reminded me of the "real beaches" we have back in Australia but just like love at first sight, I knew I too had immediately fallen in love with Portugal.
This is a story that rings true for so many expats living in Portugal. Many will tell you that it only takes one visit before finding yourself suddenly packing up your life and relocating to this beautiful country.
When constant sunshine, great surf and delicious food are on offer all year round, it's no wonder that the expats in Portugal are also one of the most active and thriving expat communities in the world.
Who are the expats in Portugal?
Portugal is a country which has many diverse cultures thanks to its rich history of trade and exploration over the last hundreds of years. The number of expats in Portugal rose 6% in 2017 to 416,682, comprised mostly of Brazilians (85,426) Cape Verdeans (34,986) and Ukrainians (32,453).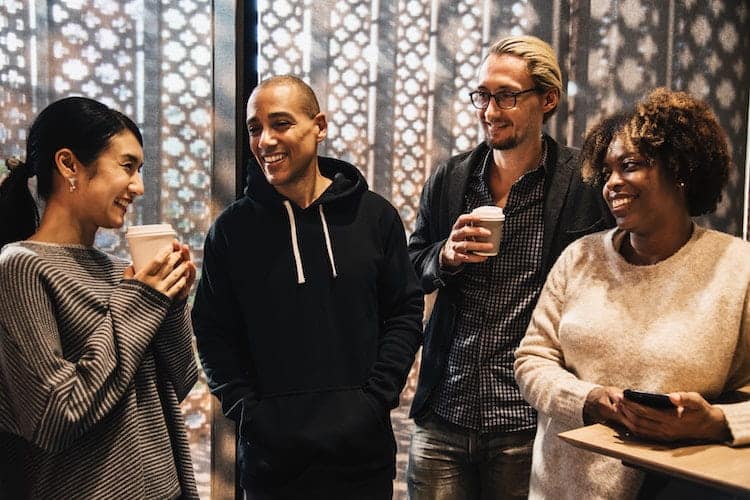 Of primarily English-speaking expats in Portugal, the British (22,431) form the largest expat community followed by Americans (2,888), South Africans (1,020), Canadians (830) and Aussies, just like myself account for 332.
Where are the expats in Portugal living?
The core group of English speaking expats in Portugal are retirees who've chosen to settle along the sunny coastal region of the Algarve.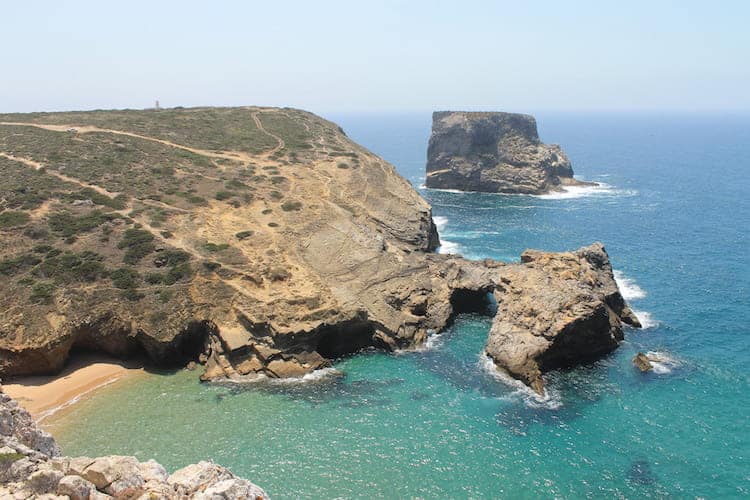 Home to more than 100,000 resident expats in Portugal, the gorgeous beaches, year-round Mediterranean climate and fresh markets are a huge drawcard for expats in Portugal to settle down, relax and enjoy the absolute best of life.
Lisbon and Porto are also the two most popular cities for expats, who are drawn to both cities for their current thriving digital, tech and design scenes.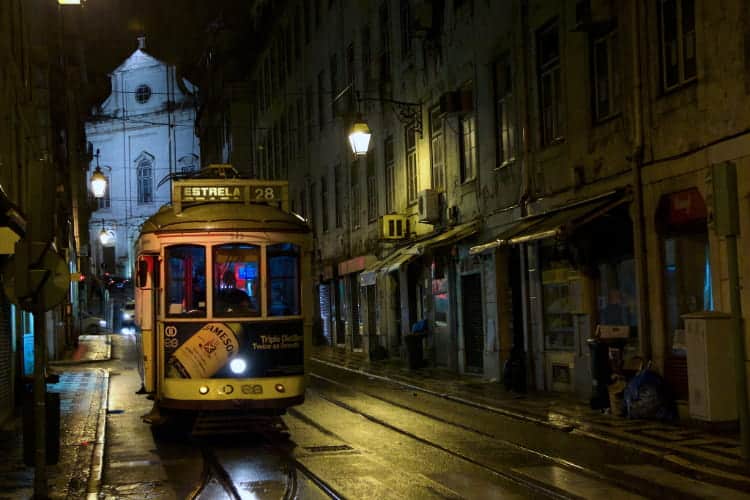 While Porto boasts an exploding design, arts and architectural scene, Lisbon's similar emergence as an international tech/startup capital has attracted a growing number of expats who've moved over from traditional tech hubs like London and San Francisco.
How can you connect with other expats in Portugal?
In early 2018, I finally made my own move to Portugal and amongst all the excitement, 
I found myself with a list of questions:
I soon found this was a common rite of passage for most expats moving to Portugal, a community largely tied together by our mutual confusion with trying to understand what documents we need to bring to our SEF appointments and navigating through the obstacles of daily Portuguese bureaucracy.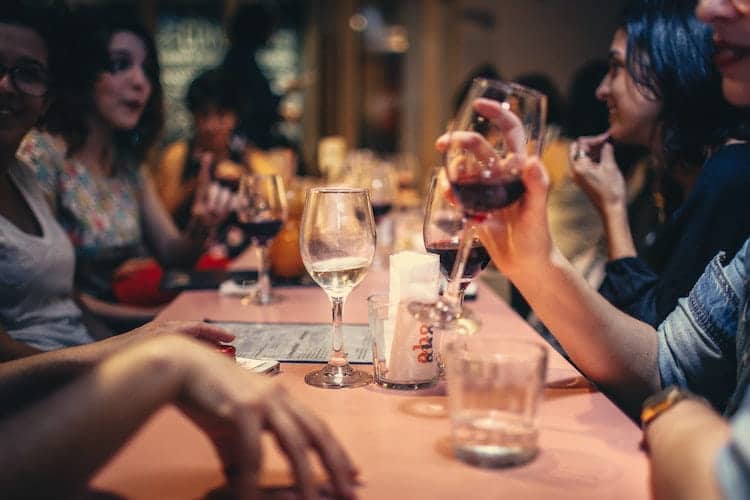 Though amidst all the confusion, you'll be relieved to know that the expats in Portugal also form one of the closest, friendliest and tight-knit expat communities in the world.
This means you'll never have to feel ashamed of asking any questions you might have and can ask away as the expats are largely active posting across numerous Facebook groups.
Here's a handy list of some of the most popular Facebook groups you should join when you first move here:
Facebook groups for expats living in Portugal
Facebook groups for expats living in Lisbon
BlaBla Lisbon – Expats, Foreigners & Language Exchange (Portugal)
Facebook groups for expats living in Porto
Facebook groups for expats living in Algarve
Life in Portugal as an Expat – Is it any good?
Does the sun shine in Portugal? Then, of course!
Portugal was recently announced as the Top European Destination for Expats and 6th in the world. My experience living in Portugal so far has been nothing short of fantastic.
What I really love about Portugal is that it does make you work that little bit to understand it's true charm.
From the hilly streets of Lisbon that you need to carefully walk, trying to organise what you need for your SEF appointment and slowly learning the language so you can engage with locals, it's when you put that little bit of work in that you truly see the beauty of this country.
Here's my pick of the 5 best things I've found about living as an expat in Portugal:
1. Sun = Happiness
Portugal averages 3,000 sunny hours a year. That's around 250 days of sun and in my opinion, enough reason for anyone to instantly move to Portugal.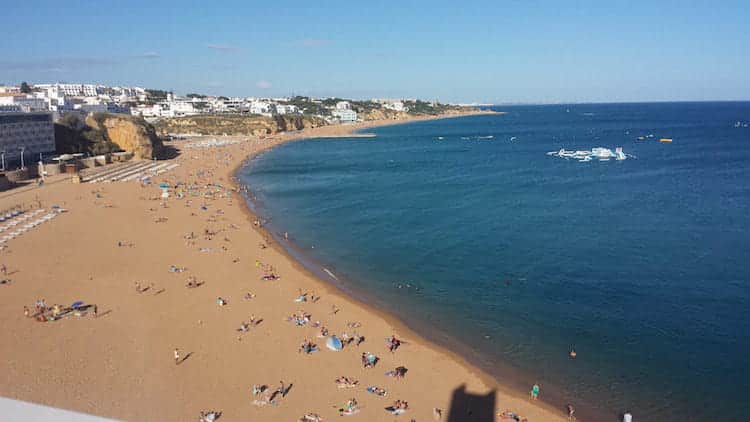 Compared to the measly 3 weeks of summer that you might get in say, the UK, it's no surprise why there is such a huge number of British expats in Portugal.
The weather here is impeccable and the constant sunshine is reflected in the happiness and vitality of the people. With constant sun, great beaches and above average temperatures, it's no wonder either that Portugal was ranked number 2 in the world in the 2018 Internations Quality of Life Index.
2. Food in Portugal – When fresh is best
There's a common mistake expats who have just moved to Portugal make. You'll often see a newcomer ask for a fresh produce "Wholefoods style" or "organic" supermarket only to have tonnes of expats explain to them … that's every supermarket in Portugal!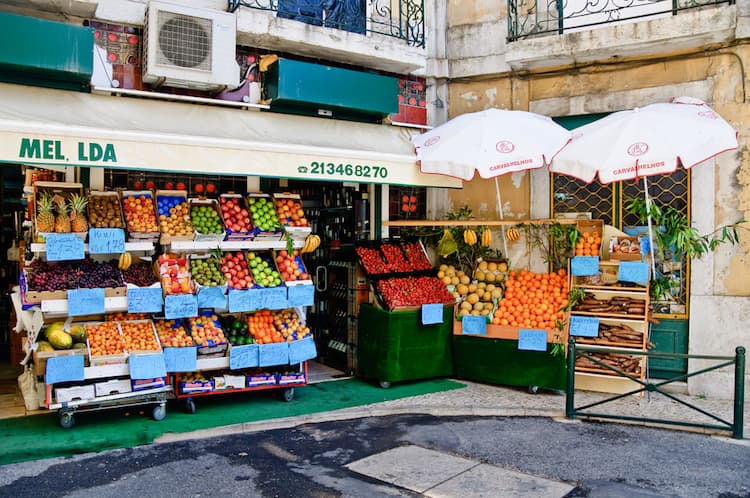 The produce in Portugal is fantastic and the variety on offer is even more impressive. Head to any local supermarket and you'll find fruits bursting with flavour, super fresh seafood and the lingering smell of ready-to-eat frango (chicken) for those days you're just too lazy to cook.
Going out for dinner in Portugal is also a delight and comparatively, never as expensive as you'd expect in other cities.
A quick tip I've learned: Check for the places that have the Portuguese pensioners eating inside!
Why?
Because most Portuguese pensioners don't really have that much money so if they're eating out, it's because they know the food is amazing and the prices are laughably low.
3. Nature – Beaches, mountains, lakes, parks all at your fingertips!
Living in a big city can really take its toll – bad pollution, angry people and the constant blast of noise throughout the city.
A huge reason I moved to Portugal was because I needed to be closer to nature again and for many expats in Portugal, we're really spoilt for choice on the diverse landscapes all readily available.
Portugal is just remarkable if you are a nature lover. No matter where you are in the country, you will never be more than 1hr away from a beach, a mountain, a national park or all of them in one!
In fact, no matter where you are in the country, you will never be more than 220km away from the ocean!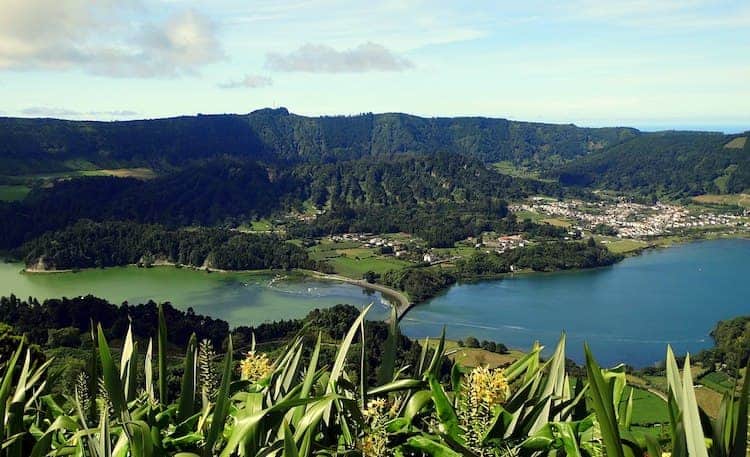 Not to mention the Portuguese archipelagos of Madeira and Azores, which have such fascinating and unique ecosystems and are already making it on the must-see lists for nature lovers.
Still not convinced? Don't just take my word. An impressive 96% of expats in Portugal are impressed with the quality of the environment when moving here!
4. The Portuguese People
Portuguese people are quite unique. If you speak Portuguese to them, even if it's a very simple phrase and still with an accent, they automatically become your best friend because they really appreciate that you've made the effort!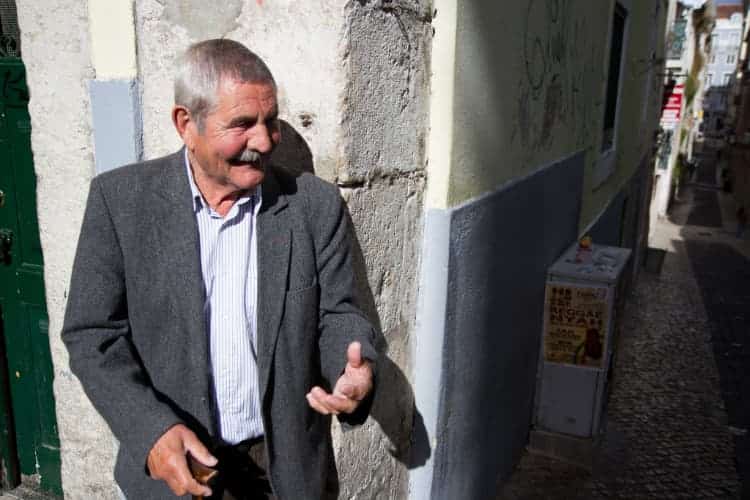 Even if you have absolutely no idea of how to speak Portuguese, that's no problem either as most of the population can speak English quite well and even if they don't, they'll still try their hardest to speak with you.
I've been living in Portugal for almost one year now and have never had a problem with ordering myself a "Bica" and a "Pastel de Nata" – even though for the first few months I was pronouncing both incorrectly!
5. Fellow expats in Portugal – A real community
The defining quality of most expats in Portugal is the unspoken agreement we've made to respect, understand and engage with the local Portuguese culture and people.
Each of the expats I've met since being here has insisted on sharing local tips and advice to make sure that we do integrate with wherever we are living and that we understand the history of where this country has come from and it's visions for the future.
bePortugal helping expats have a stress free life
For the most part, bePortugal, the website that you're reading right now, was originally created to make this process easier for new expats in Portugal by providing a page with helpful information, each researched and written by other fellow expats.
What better way to understand and learn than to share information with those who've all gone through the exact same process!
We're always looking to help out the expats in Portugal so if you also have anything you need to know or want to discover, don't be afraid to reach out to us and just ask!
Are you an expat living in Portugal? Or are you thinking of making a move over here? Share your questions with us and feel free to leave your thoughts below.
Also, why don't you sign up to our newsletter? We'll email you every time we have new tips on visiting or moving to Portugal.
If you liked this you might also like:
Is Portugal Multicultural? What Makes it a Great Country to Live In?
Living in Lisbon, a Comprehensive Guide to the Basic Necessities
Your Guide to Living in Porto: Top Tips from an Expat
Living in the Algarve: An Unbiased Guide to Help You Decide to Move

Disclaimer: Our posts might contain affiliate links, which means we earn advertising fees if you make a purchase. There's no extra cost to you, it just helps us keep the website going.