Have you ever wondered how open-minded the people of Portugal are to foreigners?
Maybe you are thinking of moving but aren't sure how you will be treated.
I'm an expat living in Portugal and I have found some answers you just might like.
I will discuss what expat communities are living in Portugal at the moment and the advantages for these expats. I'll also explain a bit about the country's history and where Portuguese culture can be found around the world.
Is Portugal really multicultural?
Portugal is a country with many diverse cultures and has been for hundreds and hundreds of years!
Its rich history in trade and exploration have contributed to the country's growing multicultural society today.
The westernmost country of mainland Europe is proud to have immigrants from all over the world – from neighbouring countries in Africa and Europe, and as far away as countries like Brazil, China, and Australia (like me)!
Who are the expat communities in Portugal?
The number of foreign residents in Portugal is on the rise. In 2017, the annual statistics cited more than 400,000 immigrants living in Portugal, an increase by 6% from the previous year.
The 10 largest expat communities in Portugal (in 2017) came from:
Brazil (85,426)
Cape Verde (34,986)
Ukraine (32,453)
Romania (30,750)
China (23, 197)
United Kingdom (22,431)
Angola (16,854)
France (15,319)
Guinea-Bissau (15,198)
Italy (12,925)
Do they all get work?
It's good to know that according to Eurostat, for migrants born outside the EU, the employment rate was 74.5% in Portugal in 2017. And for EU citizens coming to Portugal it was 82.7%.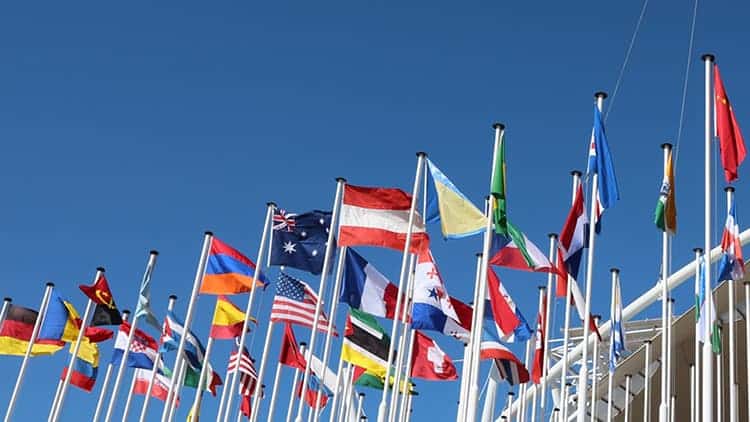 So, is Portugal a good place for expats?
Yes! Portugal is consistently rated as one of the best countries to live for expats.
In a 2018 expat survey conducted by InterNations, it was ranked the 6th best country for expats living abroad, out of 68 countries.
It also scores high on quality of life surveys, personal safety reports, and friendliness of locals towards expats.
As far as personal freedom goes, Portugal is ranked sixth out of 149 as a country with the best basic legal rights, individual freedoms, and social tolerance according to Legatum Institute's Prosperity Index in 2018.
Immigrant numbers are increasing and that's a good thing for Portugal
In July 2018, Prime Minister Antonio Costa announced that Portugal would welcome more immigrants to counteract the country's declining population. According to the government, Portugal needs at least 75,000 new residents every year to maintain a stable working population. This also includes welcoming over 50,000 refugees over the next few years. The current population in Portugal is around 10.3 million which is lower than it was in the year 2000!
Advantages for expats living in Portugal
We are all aware of the glorious year-round blue skies and sunshine in Portugal, but this isn't the only reason so many people are immigrating to this wonderful country.
Here are some of the other advantages:
Cost of living in Portugal is low
Cost of living: Housing, food and other living expenses are low in comparison to other European countries. General produce is super affordable, with many local grocers in all neighbourhoods.
Food, wine, bread and other shopping supplies are also reasonably priced. A meal in a restaurant will usually cost less than €10 and a half litre of beer in a bar is around €3.
Little-to-zero language barrier
English is widely spoken in Portugal, especially in the big cities of Lisbon and Porto. The younger generation learn English from a young age, while the 'Babyboomers' will often try communicating despite the language barrier.
And it is not just English that the Portuguese are good at!
Thanks to the large number of international schools in Portugal, many locals are well versed in French, German and/or Spanish languages.
Easy transportation
The traffic in Portugal is considerably less than in northern European countries like Germany or France, where traffic jams at peak hours are really bad.
Public transportation in the cities and between cities is also very accessible and affordable. A monthly public transport pass (Viva card) in Lisbon costs €36.70.
Tax-free retirement
Portugal is considered one of the best places in the world to retire. The low crime levels, Mediterranean weather, good healthcare, and affordable living are some reasons why.
But the best part – for UK citizens at least, is there is no retirement tax for the first 10 years!
An innovative country
Portugal is ranked as one of the 19 most innovative countries in the world (according to the Consumer Technology Association's 2019 Innovation Scorecard), scoring high in sectors surrounding freedom, drones, short-term rentals, and environment.
The country is also becoming one of the fastest growing technology capitals of the world. Lisbon has hosted the last three international Web Summits, which are a huge benefit for expats working in start-ups in Portugal.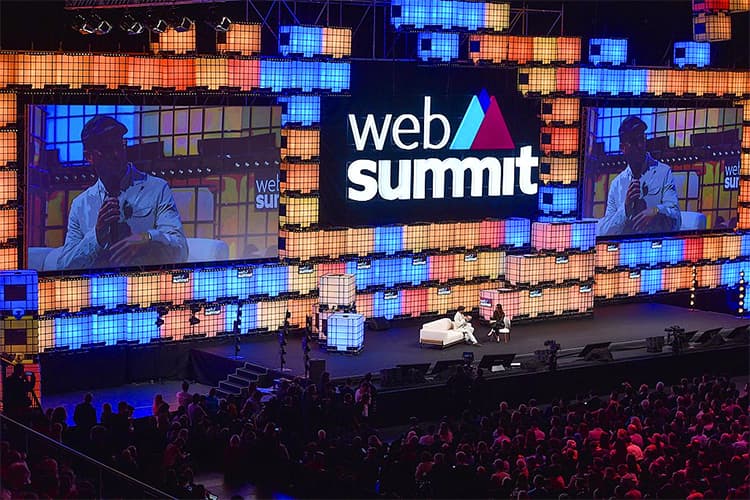 A great quality of life
Other exciting benefits for outdoor lovers are the beautiful stretches of sandy beaches and some of Europe's finest golf courses.
Restaurants are open all day long and shopping stores are open seven days a week (Sundays are an exception for some).
The rhythm of life in Portugal is flexible and fun, promoting openness, happiness, and a positive energy amongst the people who live here.
Summer in Portugal is filled with festivals and celebrations of all types, providing expats and locals with many opportunities to chat over a beer, or have a dance.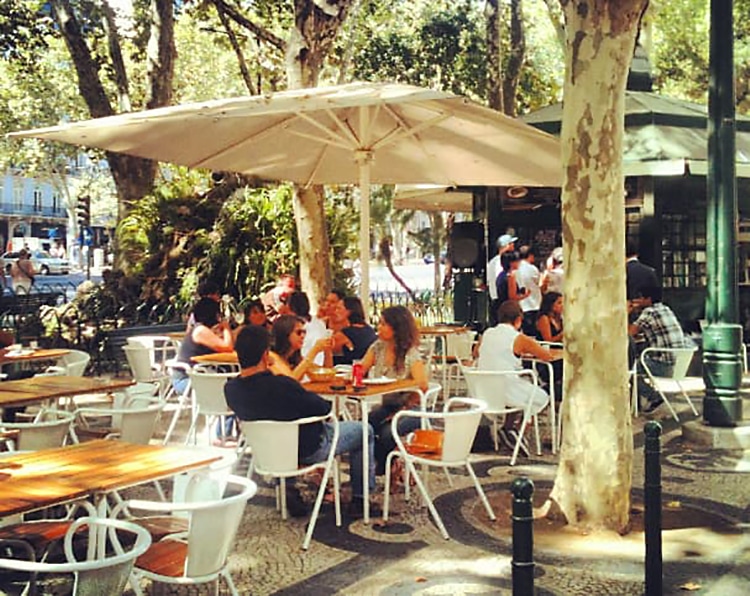 How is the Portuguese culture present in other places?
Portugal might be a small country, but its accomplishments are far from small!
Since the beginning of the 15th century, the Portuguese, led by famous explorers such as Bartolomeu Dias and Vasco da Gama, with financing from Prince Henry the Navigator, set sail and explored the globe.
They settled in South America, Africa, and Asia, and established an empire that lasted six centuries!
The Portuguese created colonies for numerous reasons including trade for spices, gold, and agricultural products to create more markets for Portuguese goods.
They also sought to spread Catholicism, which over 90% of the population still follow today.
These colonies brought great wealth to the country, and while the Portuguese empire gradually declined, they left a legacy in many places.
Besides the Portuguese language, Portugal had a huge impact on its colonies in terms of politics, economics and their societies. To this day Portugal maintains diplomatic relations and provides assistance to some of the ex-colonies, the goal is to help improve the living conditions in these countries in the future.
Where is Portuguese spoken?
Portuguese is a Romance language spoken by around 260 million people worldwide, with between 215 and 220 million native speakers. It is the sixth most spoken language in the world.
It is the official language of:
Portugal;
Brazil;
Angola;
Mozambique;
Guinea-Bissau;
Cape Verde;
Sao Tome;
Principe; and
East Timor.
The Portuguese language is one of the official languages of the European Union, African Union, and the Organisation of American States. Brazil is the most populated Portuguese-speaking country in the world, with over 207 million people residing there.
Speaking Portuguese will always be a significant link between these countries and a reminder of the nation's important role in the age of discoveries.
Portugal today is extremely multicultural
With a rising number of immigrants moving here from all over the world each year, for various reasons, Portugal is a multicultural melting pot and one of the most tolerant countries in Europe.
And I love it!
Come see for yourself, and maybe you'll even find yourself relocating here too!
Did you enjoy this article about multicultural Portugal? Do you have any experiences to share? Let us know in the comments.
Want to find out more about life in Portugal? Subscribe to our FREE newsletter and never miss a thing!
You might also like:
Moving to Portugal, a Guide to Visas, Documents and Regulations
How to Get Portuguese Residency for Non-EU Citizens
SEF Portugal: Immigration and Residency Assistance