Do you think supermarket shopping in a new country is fun? All those strange, new things to try. It's part of the fun of travelling.
In this article, we'll answer some of the most asked questions about supermarkets in Portugal.
Where can I find my favourite food?
Which supermarket chains are the cheapest?
How long do they stay open?
Hungry? Let's go shopping!
Get to know the supermarkets in Portugal
To start with, if you visit Portugal for a holiday or you just moved here, grocery shopping is certainly an excellent way to start interacting more with the locals, learn a bunch of Portuguese words and get a deeper understanding of the Portuguese culture and traditions through the enjoyment of food.
List of the main Portuguese supermarket chains
Similar to the other European countries, Portugal has a wide range of 'supermercados' you can choose from.
Let's have a look at the most popular of them!
Pingo Doce
Pingo Doce is the largest supermarket chain in Portugal, operating since 1992, with a few more than 400 shops around the country. Nowadays, the best thing about Pingo Doce is the fact it focuses on healthy food.
Pão de Açúcar
Pão de Açúcar is a chain of supermarkets belonging to the French group, Auchan, that operates in Portugal. Auchan uses the Jumbo brand for their hypermarkets and Pão de Açúcar is used to name its large stores.
In the first half of 2019, the Jumbo and Pão de Açúcar brands will disappear. The new name for all French stores will be Auchan, in a unique brand concept.
Minipreço
Minipreço is another very popular discount supermarket brand with 534 shops around Portugal (hence the name which means "mini price"). It used to be a part of the French company Carrefour, however, Minipreço is currently owned by the Spanish chain Dia.
SPAR
SPAR is a western European supermarket chain that first appeared in Portugal in 2006 and since then, there are over 130 stores around the country. Compared to the supermarkets we previously mentioned, this one is a little pricier.
Continente
Continente was founded in 1985 in Matosinhos. This supermarket chain has 519 shops around Portugal so far, including Madeira and Azores islands.
Lidl
Lidl was initially founded in Germany and is now one of the most popular discount supermarket chains in the whole of Europe. The prices are very reasonable and there is a rich variety of international food products.
Intermarché
Intermarché is another supermarket brand with a long-standing tradition in Portugal as well as other countries around Europe. Today, there are about 200 Intermarché stores around Portugal.
Apolonia Supermercados
Apolonia Supermercados are very popular in the Algarve region. It was initially launched on the family run philosophy of Avelino and Célia Apolónia whose aim was to create a personal and unforgettable experience for their customers. So far, there are three Apolonia Supermercados in Almancil, Lagoa and Galé.
What are the usual opening hours?
Most of the 'supermercados' around Portugal operate between 8am to 8pm daily. Some open or close a bit earlier or later depending on the location. The good thing is, most do not close at lunchtime and during the weekends (so you'll always have the opportunity to buy the ingredients you need for your favourite cookie recipe).
Continente stores differ from the rest because they are usually open until late (either 11pm  or midnight).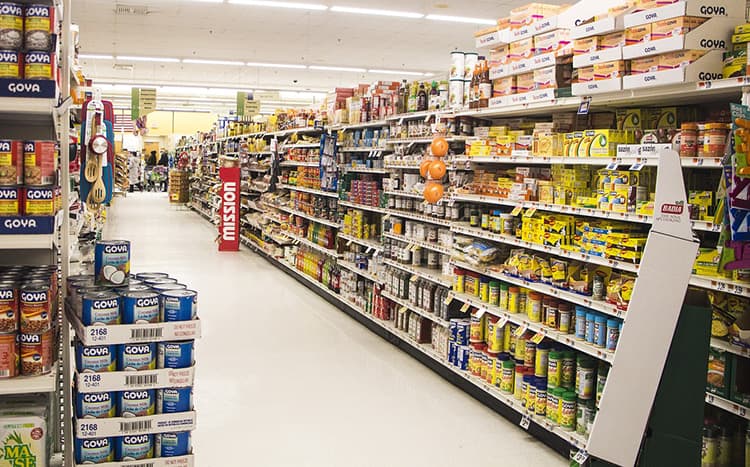 Can you shop online?
YES YES YES! Life in Portugal is so relaxing that you can even shop for your groceries while you're sitting on your comfortable sofa.
Some of the large supermarket companies, such as Jumbo, Intermarché and Continente, offer everything on their websites from fresh veggies and fruits to toys and clothes.
Keep in mind you'll need to register first.
In case you are not staying in a super isolated villa, they will deliver your stuff to the location, day and time chosen by you.
Payment is usually done online or at the time of delivery. Similar to the traditional grocery shopping, you might find some discounts and great deals being offered to online shoppers.
So far, Pingo Doce and Lidl don't have home delivery services.
Do the 'supermercados' use plastic bags?
Even though there are still some plastic bags used in supermarkets, Portugal is one of the European countries that is fighting hard against plastic bag usage.
Great news for the nature-lovers!
Did you know that two years ago, plastic bags usage in Portuguese stores and supermarkets dropped by more than 90%?
This was because the since the government introduction a tax on their use. Good idea right?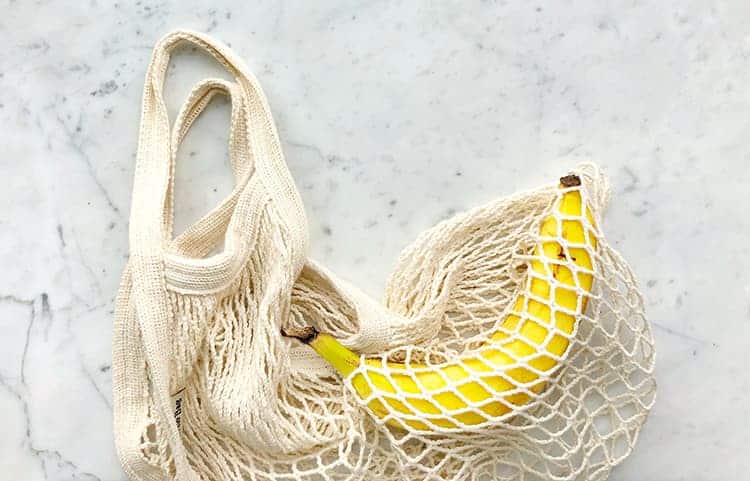 Where to find international food in Portugal?
Missing the treats from back home?
Most of the big supermarkets in Portugal have an "international" section of food products that are typical in other countries around the world.
So don't worry if you feel homesick, you will be able to cook something from your homeland with authentic (or close to authentic) ingredients.
Here are some international grocery shops around Portugal where you can find almost everything you'll need:
Want to find out about food delivery in Portugal? Click here.
Do Portuguese supermarkets offer vegan options?
Even though veganism is a fairly new concept in Portugal, every large supermarket around the country now has a stand with vegan products.
Similar to other countries in Europe, these products are usually more expensive than the regular items.
We checked the prices of a few popular vegan products in three different supermarket chains in Portugal to create a better picture for you:
Soy Milk (1 litre) = €1.69 to €1.99
Natural Tofu (300 grams)= €2.49 to  €2.99
Quinoa burger with tomato (2 x 75 grams) = €3.69 to €3.99
Spicy Vegan Chorizo (200 grams) = €3.35 to €3.39
Was this article useful for you? Do you have any grocery shopping experiences to share with us? Feel free to leave a comment below. 
Don't forget to subscribe to our newsletter for all the latest posts from us.