Known as the "white city" of Alentejo, Estremoz's old town sprawls over a hill and is surrounded by the castle walls, built in the Middle Ages.
Check out our guide to the city of Estremoz, from its history to the top attractions, and best restaurants to visit.
Estremoz
Estremoz is a town situated in the Alentejo region, belonging to the district of Évora. It is located about 47 km from Évora, and around 60 km from Badajoz, on the Spanish border.
Alentejo's "White City"
There are vestiges of human traces in Estremoz dating back to the Palaeolithic times, but it is the Roman and Arab influences that were carried through to the medieval era that make it an interesting place to visit from a historical and archaeological point of view.
Estremoz Castle was built in the 13th century, and it still remains one of the biggest attractions in the city to this day.
The nickname "Cidade Branca" doesn't come by chance – Estremoz is known for the white marble quarries nearby, and many of the buildings and monuments in the area are made from this material.
Said quarries have been exploited since the Roman days, making it one of the top cities in the world that export white marble.
Check out our list of the 10 best places to visit in Alentejo.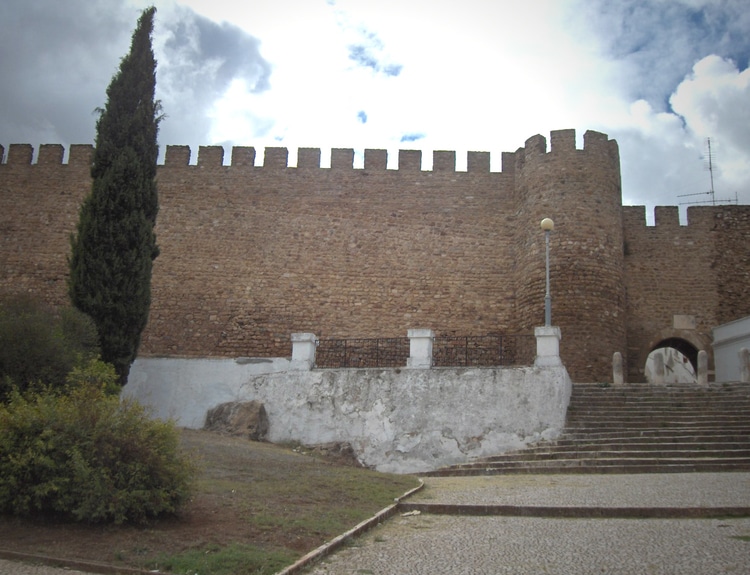 How to get to Estremoz
Getting to Estremoz by car
The best way to get to Estremoz from Lisbon is by car, which is often the best means of transportation in the Alentejo, considering public transports in the region are scarce.
When you are driving from the Portuguese capital, you can take either the 25 de Abril Bridge or the Vasco da Gama Bridge to the A2 Sul Highways, merging with the A6 Highway (Espanha/Évora/Santarém).
Then take the IP2 exit to Portalegre/Estremoz. The city is just over 170 km from Lisbon, so it should take you about 1h45min to 2 hours to drive there.
There are several car renting companies in Lisbon's airport, including Avis, Europcar, and Guerin.
While you are in Lisbon, these are the best attractions in the Portuguese capital.
Getting to Estremoz by train
Alternatively, you can take the CP train from Gare do Oriente in Lisbon to Évora, which takes about an hour and a half, and then hop on a Rede Expressos bus to Estremoz, which takes another 45 minutes.
Getting to Estremoz by bus
You can also get a direct bus from Lisbon's Sete Rios station with Rede Expressos. There are multiple buses departing throughout the day, and the journey takes between 1h55min and 2h15min, depending on which one you take.
Tickets cost €14.70.
[et_bloom_inline optin_id="optin_6″]
Weather in Estremoz
Because of its geographical location, Estremoz is known for getting incredibly hot in the summer months, especially from late May to mid-September, with temperatures often rising above the 30-degree Celsius mark.
If you struggle with high temperatures, it's best to visit either during spring or early autumn, as it makes for a more enjoyable trip.
While it's not that common for it to rain even during winter, much like the rest of the Alentejo, temperatures can drop to below 10 degree Celsius at night.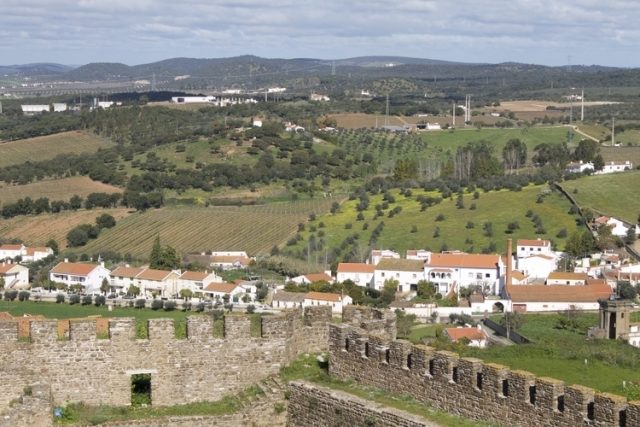 Top things to do in Estremoz
Castelo de Estremoz
The castle is by far the biggest attraction in town. Sitting atop the highest hill, it provides amazing views of the typical Alentejo's golden plains each way you look.
Within the castle walls, there is a square that is home to a statue of Elizabeth of Aragon (also known as Saint Elizabeth of Portugal), who died there back in 1336.
It is possible to stay the night at the actual castle, as there is a four-star pousada (a historical hotel) there. You can check their availability here.
Old Town
While the castle may be the most imponent monument, the entire Old Town area is a haven for history-lovers. To get there, you'll have to walk up the hill until you cross the Porta de Santarém, once one of the only entry points in the wall-confined town.
The walls mainly date back to the 13th century, and you'll feel that very same energy when you step inside and stroll through the largely untouched streets.
If you're interested in the Middle Ages period, click here to see the best medieval festivals in Portugal.
Lower Town
Eventually, the city started spreading beyond the castle walls during the medieval era. Now, most of Estremoz exists in the Lower Town area, which is confined within a second line of walls built in the 17th century.
The architecture is mostly typically Alentejana – white façades with single blue stripes and deep red-tiled roofs.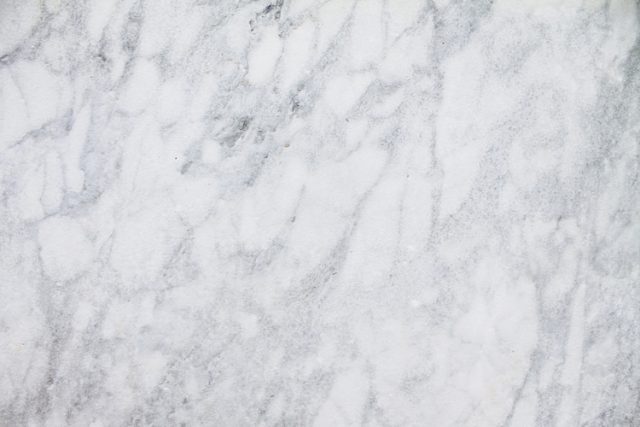 Marble quarries
The "White City" features beautiful white marble details everywhere, from buildings to pavements to monuments. The marble quarries outside Estremoz have been exploited since the Roman times, and they are a sight to behold.
Huge chunks of marble are sliced from the ground, and you can watch this happen real-time – just get in touch with the local tourist office, and they will arrange for you to visit the quarries.
Capela da Rainha Santa
This chapel, located within the Estremoz Castle, is a tribute to Elizabeth of Aragon, who lived there in the 14th century. Elizabeth was known for being extremely charitable, and after she was beatified in 1625, the rooms she occupied in the castle were turned into a chapel.
The walls are lined with white tiles that boasts blue paintings, which recount pivotal moments in the queen's life, as well as some of the miracles she performed.
Castelo de Évora Monte
Just a little bit outside of Estremoz, the Évora Monte castle was mainly used as just a fortress from the 14th century onwards, despite its regal appearance.
It was used to protect the village located on top of the nearby hill, but today it is one of the most popular attractions in the area – not only because of the castle itself but for the exquisite views of Estremoz you can enjoy from there.
Teatro Bernardim Ribeiro
Estremoz's theatre, which opened in 1922, boasts an Italian Renaissance-inspired design. The auditorium's stuccowork is a good reason to visit this venue, but not the only one. It also hosts theatre plays, music shows, stand-up comedy, opera concerts and poetry readings.
It also screens films sometimes, with the English ones having Portuguese subtitles, as foreign films are rarely ever dubbed in Portugal.
Wine tasting
As with most of the Alentejo, the weather in Estremoz allows for a variety of wine grapes to flourish. There are several wineries around the area that welcome visitors, such as Adega Vila Santa, Herdade dos Servas, and Tiago Cabaço.
Click here to learn more about wine in the Alentejo.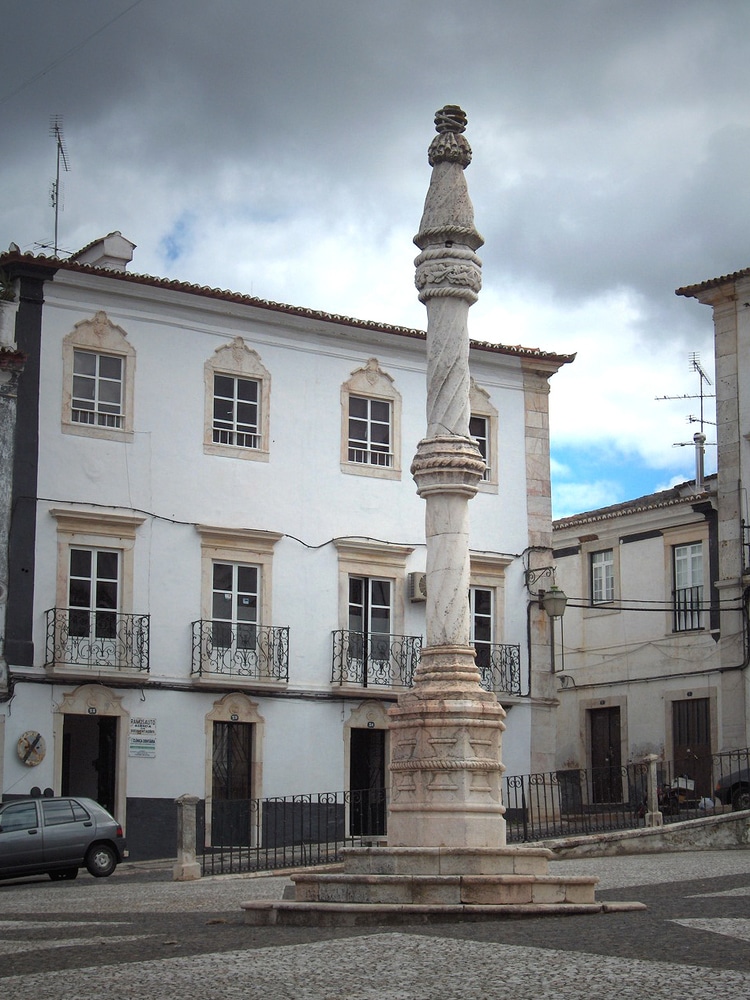 Farmers market
There is a weekly farmers market at the local public square, Rossio Marquês de Pombal. On Saturdays, farmers and cattle owners expose their fresh produce and locally-grown animals there. Head there and stroll through the stalls, where you'll find a variety of products such as vegetables and fruits, cereals, cheese, olives and olive oil, among others.
Furthermore, there is also an antique fair taking place there, where you'll be able to snag some cool vintage items.
Souvenir hunting
If you want to bring some traditional souvenirs from your trip to Estremoz, the best option is to go shopping for the iconic "Bonecos de Estremoz."
These colourful ceramic figurines are made by local artisans who have been passing down their skills through generations. They represent some of the most popular local personalities – including, of course, Elizabeth of Aragon.
Best hotels to stay
Estremoz has some great hotels that will make you stay a memorable one. Aside from the Pousada Castelo de Estremoz, other good options include four-star Pateo dos Solares Charm Hotel, Sharish Monte das Estevas for those who wish to stay in a more recluse area away from the town centre, and Estremoz GuestHouse.
Best restaurants in Estremoz
There are some great restaurants in Estremoz where you can try proper dishes from the Alentejo.
Gadanha, Venda Azul and Alecrim are all conveniently located in the town centre, and they serve traditional meals such as lamb stew ("ensopado de borrego"), fried pork with clams ("carne de porco com amêijoas") and dogfish soup ("sopa de cação").
Tasca O Carlos is also a good place if you are looking to share different tapas and sip on some good-quality wine.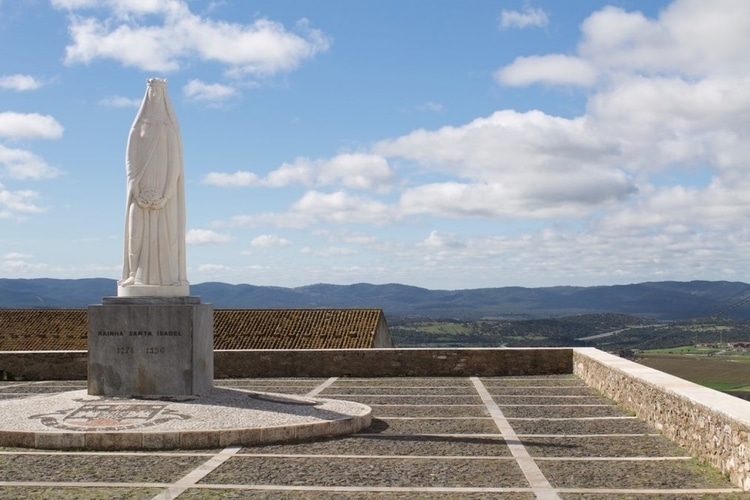 Cities close to Estremoz
If you are taking a trip to Estremoz, there are a few places nearby that are well worth a visit.
Évora is only a short drive away and it is home to the ancient Roman Temple of Évora, also known as the Temple of Diana, which attracts visitors from all around the country.
If you are a history lover, you should also head to the Bones Chapel (Capela dos Ossos), the Cathedral (Sé de Évora), and the Cromlech of the Almendres – a megalithic complex located in the nearby village of Nossa Senhora de Guadalupe.
Vila Viçosa, about 45 minutes away from Estremoz, is also a beautiful white marble-decorated city. There, you can visit the Ducal Palace of Vila Viçosa, which was the home of Portuguese noble family, the Braganzas, for centuries.
Is Estremoz a good place to live
There are several pros of living in Estremoz as opposed to other big cities such as Lisbon and Porto.
The cost of living is dramatically lower (for the price of a two-bedroom flat in the capital you can rent a much bigger house in the Alentejo), and the criminality rates are barely existent. It is also conveniently located in the central area of the country, particularly for those who travel around Portugal for work.
Furthermore, if you are a nature lover and are looking for peace and tranquillity at this stage in life, Estremoz is the perfect place for you.