Visiting Lisbon these days can be almost stress-inducing. With the city's popularity growing rapidly, new and exciting places keep cropping up on tourism guides. This makes it harder to choose which Lisbon attractions to visit. Particularly during shorter trips.
Top Lisbon attractions
Still, there are some classic locations that you definitely cannot miss when in town. Luckily for you, we've condensed all our favourite Lisbon attractions into one simple list.
Castelo de São Jorge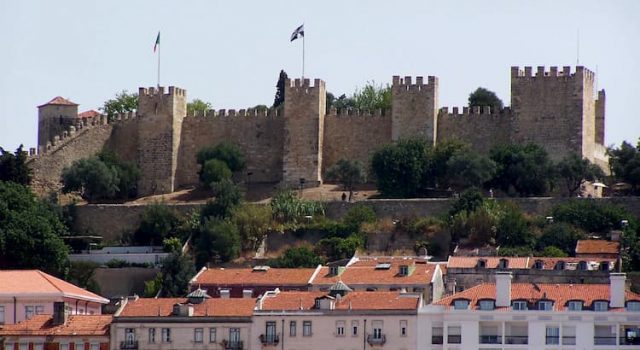 This historic landmark, located in Santa Maria Maior, overlooks Lisbon from a hill that provides an exclusive view of the city.
The castle was built by the Moors in the mid-11th century.  It is a great place to get to know more about Portuguese heritage and the different communities that occupied the area.
The castle is open seven days a week, with a general admission cost of €10.
Skip the line and buy your ticket here.
Read more about the São Jorge castle, with our guide of Lisbon Castle. 
Mosteiro dos Jerónimos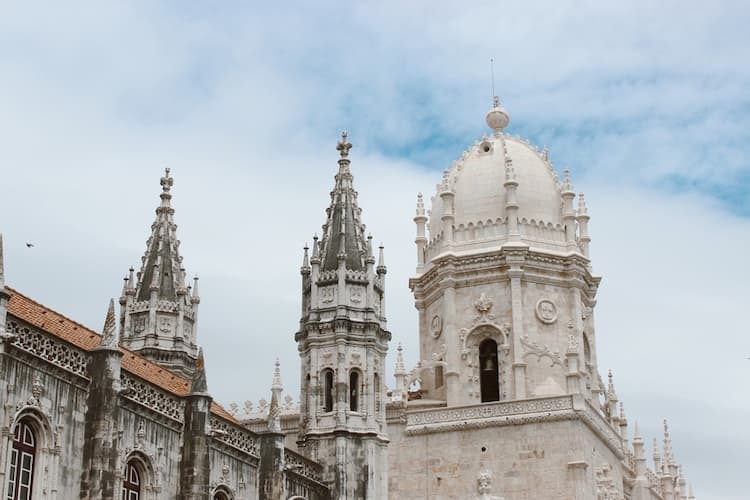 If you find yourself in Belém, the Jerónimos Monastery is an impossible building to miss.
It has been a UNESCO World Heritage Site since 1983, and it is one of the greatest examples of the Late Gothic Manueline architectural style that you'll find in the entire country.
It's also one of the city's most popular attractions, so you may want to avoid weekends if you want a less crowded experience.
Oceanário de Lisboa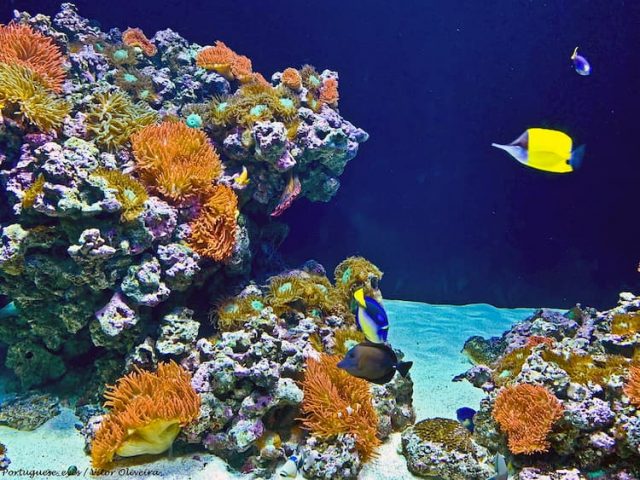 Perfect for children and grown-ups alike, Lisbon's Oceanarium has been described as one of the best indoor aquariums in Europe.
It was founded in 1998 as one of the biggest attractions of Expo 98, the XXth Century's last World Fair, located in Parque das Nações, and is now home to an array of animals, such as penguins, sharks, rays, and otters, among many others.
Adults pay €17.10, while children up to the age of three can get in for free.
Buy your ticket here.
Read more about the Oceanarium, with our guide.
Museu Calouste Gulbenkian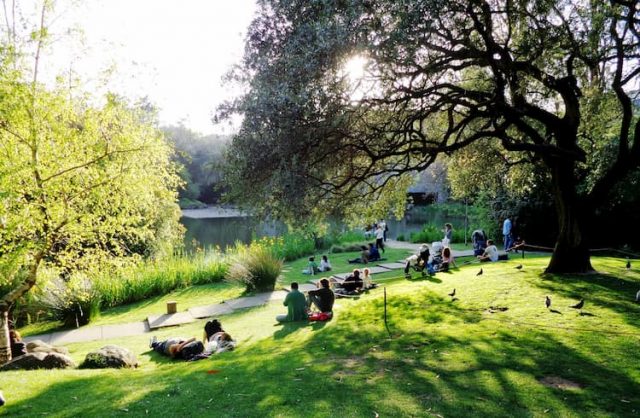 Situated near the São Sebastião metro station, this museum hosts not only a vast private art collection belonging to oil magnate Calouste Gulbenkian, but also a growing number of artworks from world-renowned artists – including Rembrandt, Rodin, and Monet.
It is divided into two sections, Founder's Collection and Modern Collection, the latter of which showcases the work of several contemporary Portuguese artists.
You can also find great temporary exhibitions there, so make sure to check their website.
Museu Nacional de Arte Antiga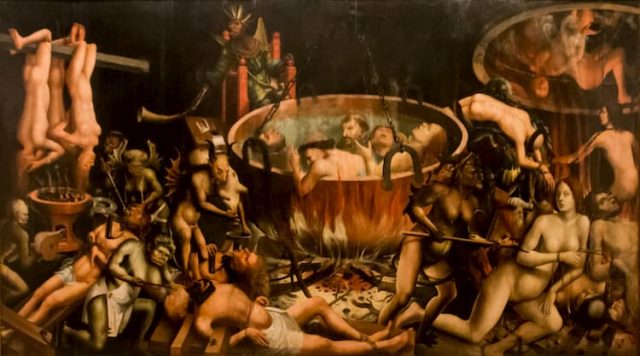 The National Museum of Ancient Art has been around since 1884 and currently comprises over 40,000 items.
For those looking to learn more about both Portuguese and European art in the Middle Ages and early Contemporary Era, this is the place to go. Also, it is housed in the Alvor-Pombal Palace, between Santos and Alcântara, and it is open from Tuesday to Sunday. The tickets cost €6.
Museu do Oriente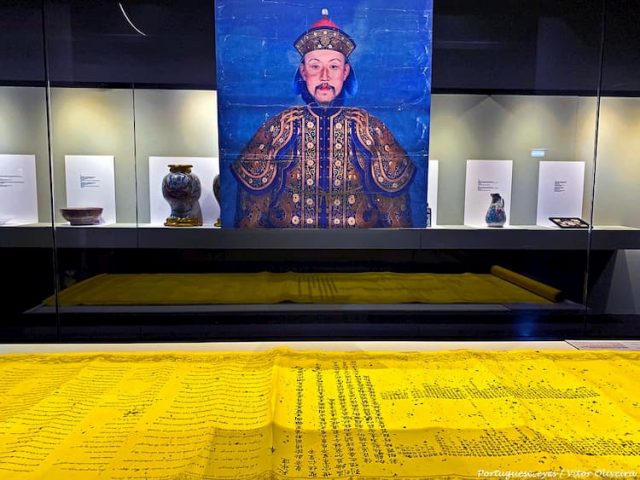 Located in a big industrial building near the Alcântara-Mar train station, the Museum of the Orient is a must-go for fans of Asian culture.
The museum showcases relics from the Portuguese exploration period in the East, and its huge collection of artifacts includes Chinese and Japanese folding screens, Indonesian textiles, as well as rare Namban art items, among many others.
You can check their current exhibitions here.
Torre de Belém
Belém is a historical area where you'll find great examples of Portuguese architecture and art left and right. One of them is the Belém Tower. This monument was built in the 16th century as a welcoming gateway to Lisbon. Also, as its fortress by the Tagus River.
It's a UNESCO World Heritage Site – and a very popular attraction among tourists. Try visiting it early in the morning, as your chances of an epic photo without dozens of people around you improve greatly.
Book a guided tour through Belém here.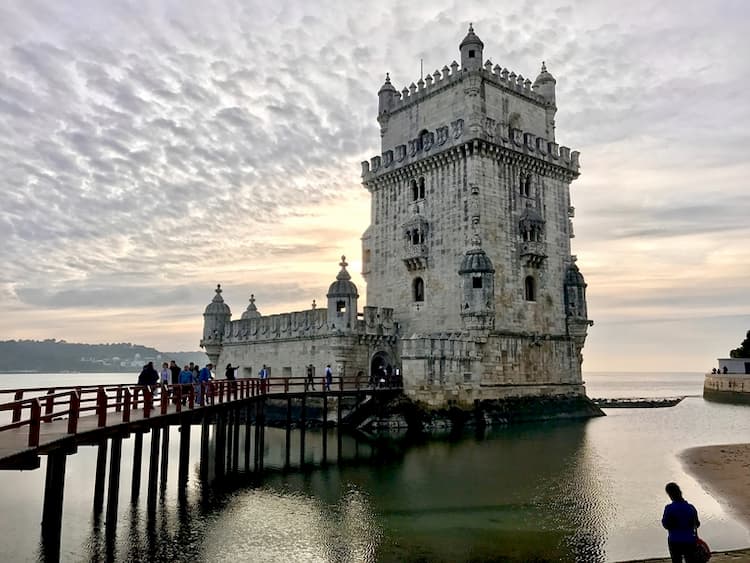 Museu Nacional do Azulejo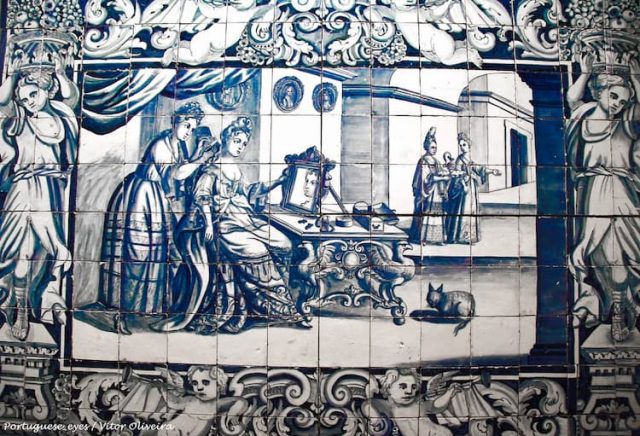 This museum, also known as the National Tile Museum, is an institution fully dedicated to celebrating the traditional tilework of Portugal.
If you have seen beautifully-tiled houses across Lisbon and want to learn more about the intricacies and history of the azulejo (Portuguese tiles), head to Xabregas and visit this inspiring place.
Elevador de Santa Justa
Located at the end of Rua de Santa Justa, this historical lift allows for a 360º view of the city's skyline. Being Built-in the 19th century, it towers over downtown Lisbon at 45 meters high, connecting the Baixa area to Largo do Carmo.
It's definitely worth braving the queues (and the €5.30 return ticket) to get all the way up to the viewing platform, but try going either early in the day or late in the afternoon to avoid the bigger crowds.
Go on a historical tour through Lisbon. Buy your ticket here.
Read more about the elevator, with our guide of Santa Justa Lift.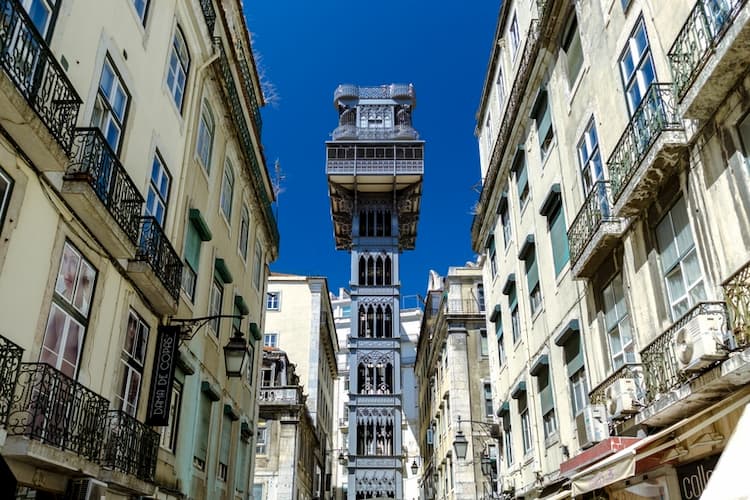 Sé de Lisboa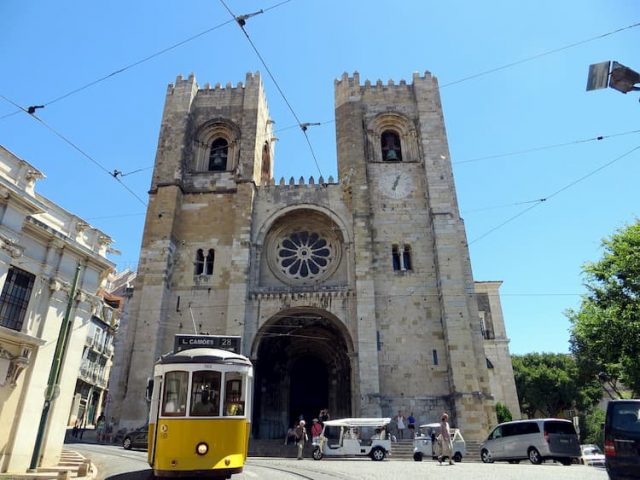 The Lisbon Cathedral is the oldest Roman Catholic church in the city, known by its two massive Notre Dame-style towers.
It combines a series of architectural styles as it has been reconstructed many times since it was first erected in the 12th century. It is a must-see if you're exploring the historic neighborhood of Alfama.
You can visit the church from 9 a.m. to 7 p.m.
Padrão dos Descobrimentos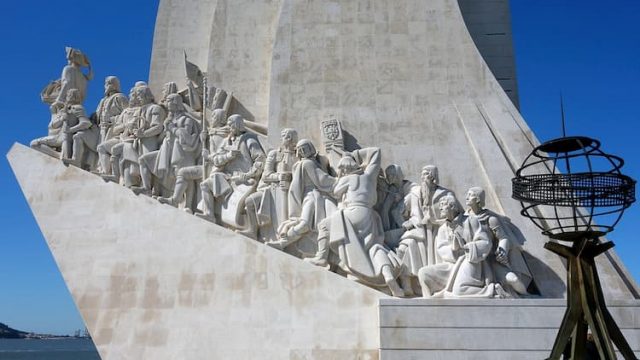 Located on the northern bank of the Tagus River just minutes away from the Belém train station, this monument was first built in 1940 and then reconstructed 20 years later to mark the 500th anniversary of the death of Henry the Navigator, one of the most important figures in Portuguese history. Particularly during the overseas expansion period.
You'll notice he is the one at the forefront of the boat-like structure, followed by several navigators.
Arco da Rua Augusta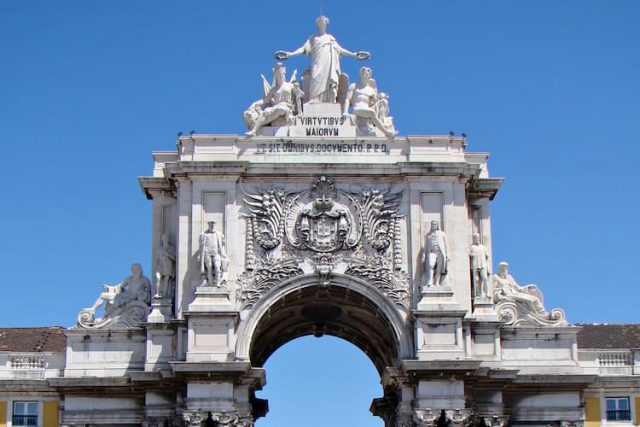 This impressive arch is one of the most popular postcard-picture types of attractions in Lisbon.
You can enjoy from the Praça do Comércio side as you walk into Rua Augusta, a bustling street downtown – that's how it was intended to be seen by those arriving at the city by boat when it was built after the 1755 earthquake that destroyed the whole of the downtown area.
You can also buy tickets to go up to the viewpoint here.
Igreja do Carmo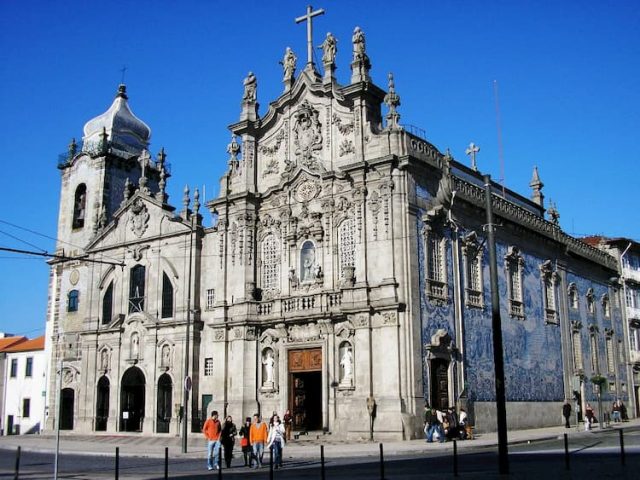 If you're in the Baixa-Chiado area, don't miss out on the chance of visiting the Convent of Our Lady of Mount Carmel.
It used to be a convent but its ruins have been turned into an archaeological museum that hosts relics from the Prehistoric era to our current one.
The admission fee is only €4 (€3 for students) and you can get tickets on their website.
Aqueduto das Águas Livres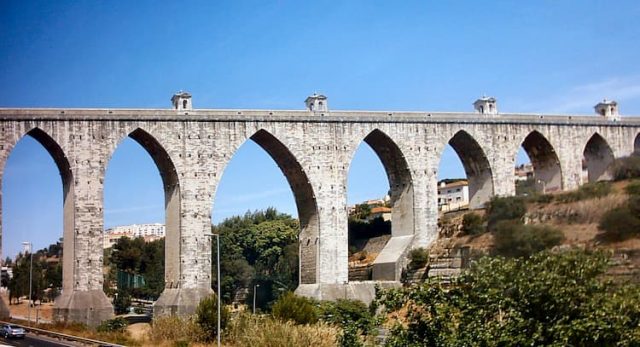 If you're flying into Lisbon, there is little chance you'll miss the incredible structure that is the Free Waters Aqueduct.
Built between 1731 and 1799, it is considered one of the most jaw-dropping examples of hydraulics engineering in the country.
The main section is 14km-long, and it was so well executed that it survived the deadly 1755 earthquake.
Are you keen to learn more? The Water Museum provides tours of the main arches located in the Alcântara Valley.
Basílica da Estrela
Located in Estrela, this striking Basilica was ordered built by Queen Maria I of Portugal. She was extremely devoted to The Sacred Heart of Jesus.
Despite lying in the middle of a bustling road on top of a hill, this building does not go unnoticed – particularly because of its huge dome that can be seen from almost everywhere in the city.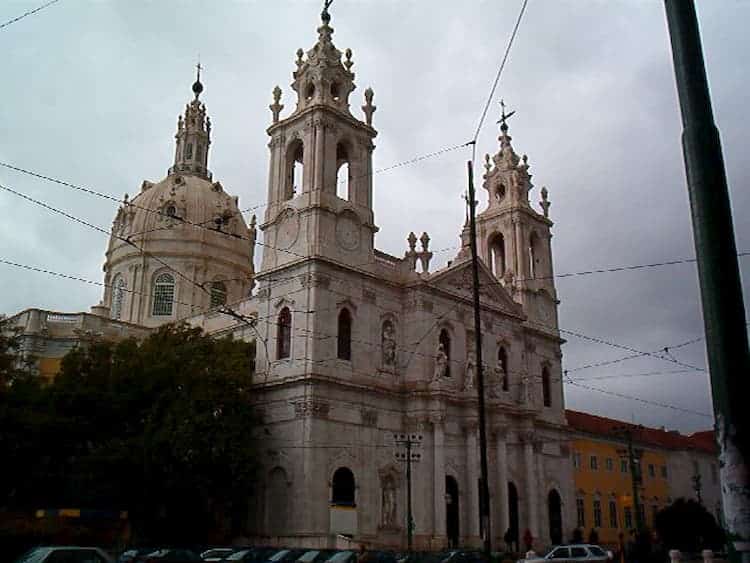 Museu Berardo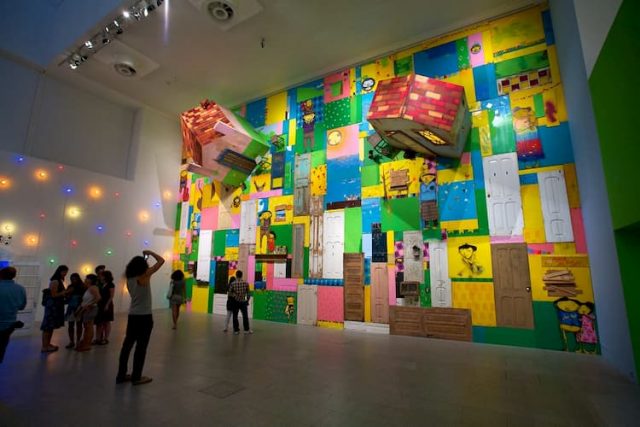 This museum is not only interesting for its architecture, but also for the collections it houses. Located within the Centro Cultural de Belém, it has over 1000 artworks, between permanent and temporary exhibitions.
It focuses on the fine arts of the 20th and 21st centuries, including plenty of Portuguese artists. It is one of the best places for modern and contemporary art lovers. Besides that, it costs only €5- except for Saturdays when it's free.
Museu do Fado
The Fado Museum pays tribute to what is one of the most important aspects of Portuguese culture.
Fado music has deep roots in the history of the city. It is such a big part of the national identity that it has been declared one of the World's Intangible Cultural Heritages by UNESCO.
It is appropriately located in Alfama, where fado was born, and the general admission price is €5.
Parque das Nações
Initially restored to host the Expo 98 Fair, this modern district is now a fun place to head with the family.
It is home to the Oceanarium, the Vasco da Gama shopping mall, the Lisbon Casino, and the Pavilhão do Conhecimento (science center). Also, it holds a cable car that flies above the urban park.
You can walk freely around the area. Also, you can stop at one of the waterfront restaurants for a meal with a view.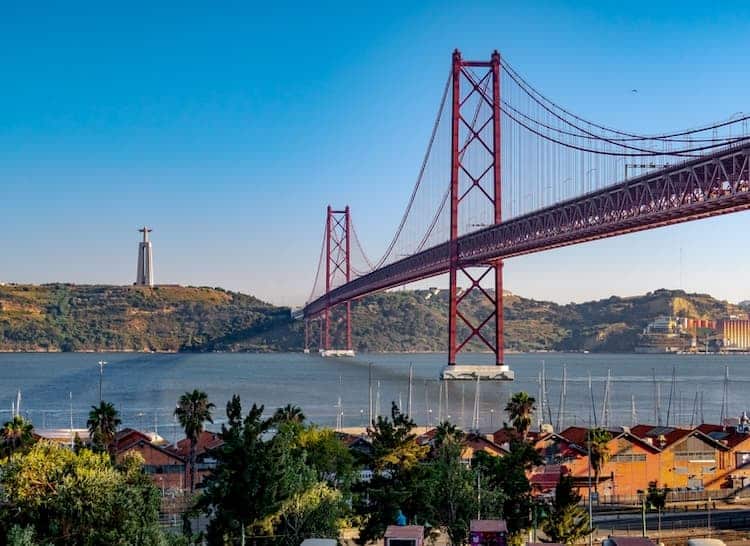 Cristo Rei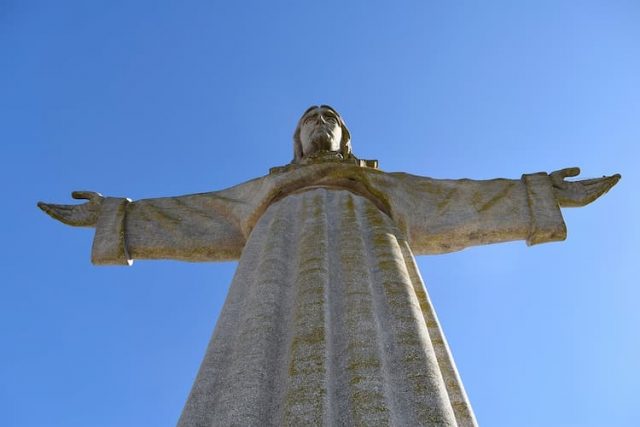 This majestic monument provides a reason to travel across the iconic 25 de Abril bridge to Almada.
You'll notice it resembles a certain Christ the Redeemer in Rio de Janeiro, albeit smaller. That's because it was built after Cardinal Patriarch of Lisbon visited the former and decided Lisbon should have its own.
Going all the way to the 80m-high viewing platform is a great way to experience Lisbon from a different perspective. Besides that, the admission fee costs €6.
Feira da Ladra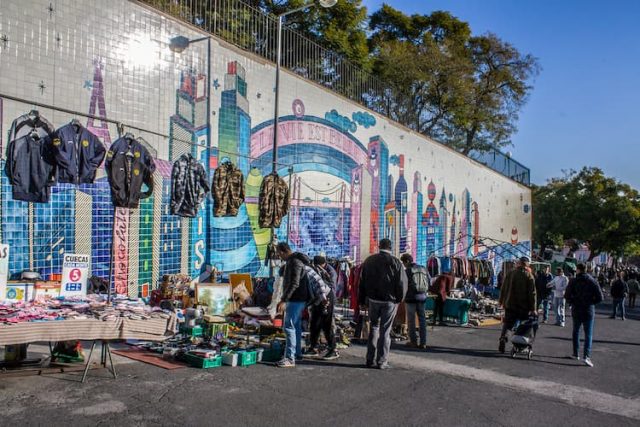 For those seeking more alternative, yet traditional Lisbon attractions, seek no further than the popular Flea Market in Campo de Santa Clara. Antiques, vintage clothes, all sorts of houseware: you'll find it all there.
It takes place every Tuesday and Saturday.
Lisbon Attractions
If you check out most places on this list, you will get a great sense of Lisbon's history and culture. You will want to explore every single corner of Europe's most charming capital.
For all the latest tips on visiting Portugal, be sure to subscribe to our newsletter today.