People are starting to notice the sunny days in Portugal. It must be spring!
This is ultimately one of the best seasons you have to visit our country without spending a fortune.
Spring in Portugal has more sunny days than rainy ones – but well, it also depends on the region. Let me explain.
What is spring in Portugal like?
Portugal is, indeed, a very curious country in terms of its weather. It can be sunny and warm in Lisbon or the Algarve and be freezing cold in cities like Guarda, Bragança or even Porto.
And as it can be raining in Porto, it can also be snowing in Montalegre (which belongs to Vila Real, in the north of Portugal).
That is why it is so difficult to count the average days in which it rains and in which it doesn't.
However, one thing we can say for certain is that you can catch warmer days in the south of Portugal (mainly in the Algarve) than in the north. It actually feels like summer most of the time, where you can even take a dive in the ocean or just go to the beach.
When does spring start in Portugal?
Spring in Portugal usually starts around the 20 March. However, it is important to say that the 20th of March can be replaced by the 21st, depending on the length of the year.  The coldest days don't go away that easily and only around April and May, it starts to get warmer as temperatures start to welcome summer.
If you're planning a trip to Portugal, be sure to sign up for our newsletter today! so you never miss out on any top advice from us.
When are the spring holidays in Portugal?
There is no such thing as "Spring Holidays" in Portugal since we do not call it that. What there is, however, is two weeks in April in honour of Easter celebrations. Almost all schools close and normally parents tend to take a break from work and enjoy the days with a vacation abroad.
Easter holidays normally begin on 8 April and ends around the 20th or 21st (depending on which day Easter is celebrated, which is not a fixed holiday).
Does Portugal have a rainy season?
Portugal does not have a specific rainy season, such as monsoons that occur in other countries, but it does rain a lot during the year, so it depends on the season we're in. Generally speaking, it is very hard to experience rainy days during the summer.
Winter and spring times are, however, the rainiest ones, especially on the transition from December to January and February. Even so, it is possible to go to the beach if you're in the Algarve (we know, this is difficult weather to figure out).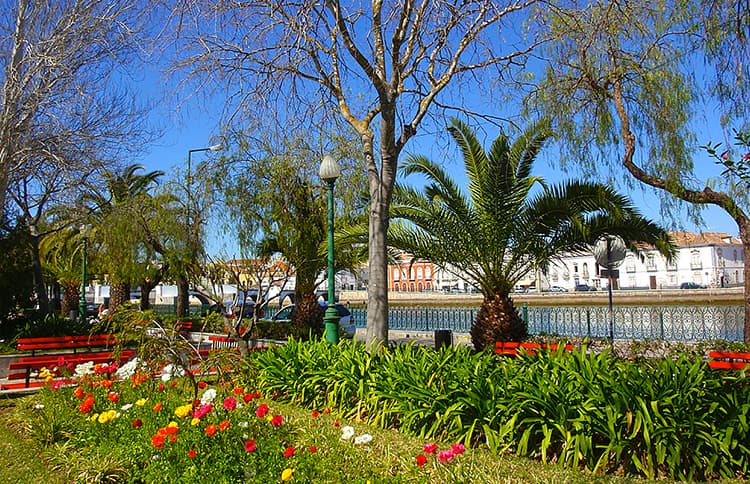 Average temperatures in March, April and May
March marks the beginning of spring in Portugal, so it is still a bit cold throughout the whole country. But as the months go by, temperatures increase and normally are very warm when May arrives. Let us guide you through the average temperatures in those months.
March in Portugal
On average, the highest temperatures reach 21°C (70°F) and lowest come down to 9°C (48°F).
April in Portugal
The month that welcomes Easter experiences temperatures that go up to 23°C (73°F) and down to 11°C (52°F).
May in Portugal
On average, high temperatures can reach 25°C (77°F) and the lowest ones go down to 14°C (57°F).
What's the weather like right now?
Here is the forecast for Lisbon this week:
Warmest and coldest regions during spring in Portugal
The more north you are, the colder the temperatures get. As you reach the southern parts of the country, the climate is much dryer and sunnier and it is usually warmest in the Algarve and Alentejo.
The coldest regions in the north are more humid and more likely to rain in areas close to the sea (are windier too!). And, as you get to the interior of Portugal, the wind cannot be felt as much and it can snow in some high regions such as Serra da Estrela (more to the centre of Portugal), where people go skiing.
Regions in Bragança can also be extremely cold during spring, as temperatures drop to 3°C (37°F) most of the time.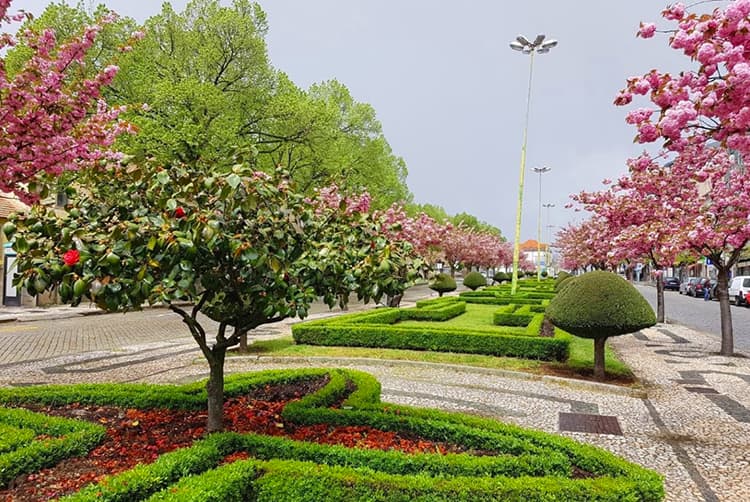 What to do in spring in Portugal
First of all, we would advise you to take a stroll independently of the city you're in. Portuguese cities and villages hide many wonders, tonnes of history and beautiful monuments to visit (castles and churches included). If not raining, that is a top plan to adopt as you can discover many unique sites.
If it's raining, well, no problem, because "you will always have food"… and wine!
But seriously, Portugal has a fine cuisine that varies from region to region. Don't be afraid to knock on someone's door and ask for the typical dish, dessert or wine of the region. We're so nice that we might be able to sit along with you and explain to you all about our food tradition.
If you love food, you might like to read: Typical Portuguese Food: Your Guide to Authentic Regional Cuisine.
Spring in Portugal is also the perfect season to witness flower blooms (especially in Madeira and the Azores), which are all around, especially near the beaches and on trees across the cities.
What to wear in Portugal in the Spring?
Remember: it is not summer yet, so you do need to wear warm clothes or get around with a coat in case it gets cooler all of a sudden (well, it happens). Also, forget about skirts or shorts, it is better if you wear a pair of jeans (just in case it starts to rain).
Traditional food and drinks for spring in Portugal
This time of the year is also Easter, which is a very traditional time in Portugal, especially when it comes to food (sweets mainly).
So, if you're visiting during this time, you must try "Pão de Ló", a wonderful cake that can be dry or moist (depending on your taste and the region you are in, you can normally find both options).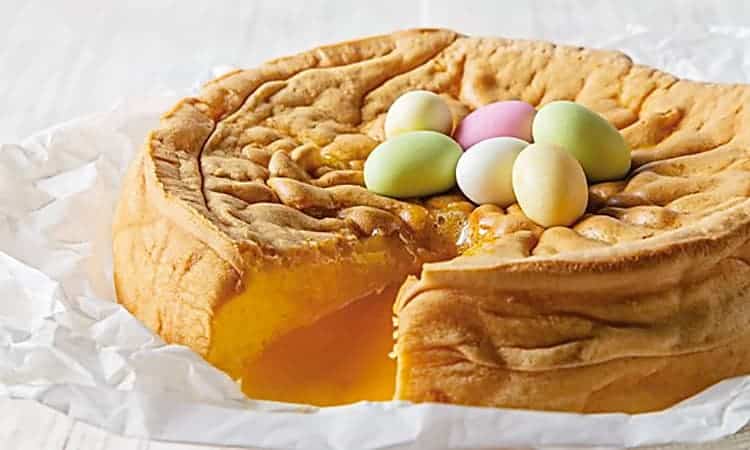 This is also the time when almonds seem to appear on every corner. White chocolate, dark chocolate, milk chocolate, sugared, with liquor… You can name it and you can probably find it any place (also supermarkets).
A very traditional cake around Easter is called "Folar", which resembles a loaf of bread, but better tasting. It is made from a special flour and accompanied with sausages of every type. Some of them, depending on the region, have eggs on top (boiled ones).
Let's not forget about "Cabrito", a roasted lamb usually served with roasted potatoes that is eaten as a normal meal.
When it comes to fruits, this is the perfect time to eat strawberries and plums.
Drinks are not that seasonal and can be found at any time.
Is it worth visiting Portugal in spring?
The answer is "Yes", especially if you want to avoid higher prices and still enjoy nice weather. Head south if you want to have a taste of what summer feels like already.
Did you have any questions about spring in Portugal? Let us know in the comments below.