Whether you're visiting Moledo for a few days or as a day trip from Porto or Viana do Castelo, there are things to do here that will make your visit unforgettable.
In this article, we will tell you all about the best places to visit and things to do in Moledo.
You will get an idea about the popular attractions, and how to plan your visit to yet another charming destination in the north of Portugal.
A little bit about Moledo
Moledo is a small village in the north of Portugal, renowned for its natural beautiful beach surrounded by stunning landscapes.
The waters of this beach are also known to be rich in iodine, which is beneficial for some health problems related to the thyroid.
Where is Moledo located?
Moledo is almost 100 km (62 miles) from Porto, located in the district of Viana do Castelo in the northwest of Portugal, near the Spanish border.
What is the nearest airport to Moledo?
The nearest airport to Moledo is Francisco Sá Carneiro Airport in Porto. The international airport of Porto.
How to get to Moledo from Porto
There are a few ways to get there from Porto. However, you should be aware that public transportation such as the bus and train to Moledo is infrequent and long.
You can check rome2rio for the best ways to get there.
Generally, if you are visiting these parts, it is usually advisable to go with a rental car. Public transportation in these areas could be difficult to work with.
For more on renting a car read this: Car Rentals in Portugal: Expert Advice to Save You Time and Money
Weather in Moledo
Moledo, like most parts of Portugal, also has a Mediterranean climate. The summers are hot and dry while the winters are somewhat mild.
The best time to visit Moledo is between April and October. During these months the weather is usually pleasant or warm with low chances of rainfall.
The coldest month in Moledo is usually January, with an average temperature of 10°C, while July is historically the hottest month here with an average temperature of 31°C.
The best things to do in Moledo
Discover the best things to do and see in Moledo below;
Moledo Beach
This is easily the most popular thing to do here. It is one of the largest beaches in the north of Portugal. It's also a blue flag beach and has good facilities such as restaurants and bars, toilets and parking lots.
The beach here is also good for surfing as there are strong waves which create good surfing conditions and windsurfing conditions, especially in the summer.
Surf and kitesurf
As I mentioned earlier, the strong winds and waves from the beach make it a good place to surf. If you would like to indulge in this, there is a popular surf school there; Koala Surf School.
They provide surfing lessons, the equipment and insurance at the cost of €20 per person. It usually lasts about one hour and thirty minutes.
See Torre do Relógio de Caminha
Located within the Viana do Castelo municipality, Caminha offers a mix of things to do and see. You can explore the beaches, mountains and Renaissance architecture. As well as eating delicious food.
However, the most significant monument here is the clock tower. It once served as the main tower in the medieval castle and is situated near the Caminha town square.
Around the square, there are several cafes and bars to have a drink or coffee where you can relax and enjoy the scenery.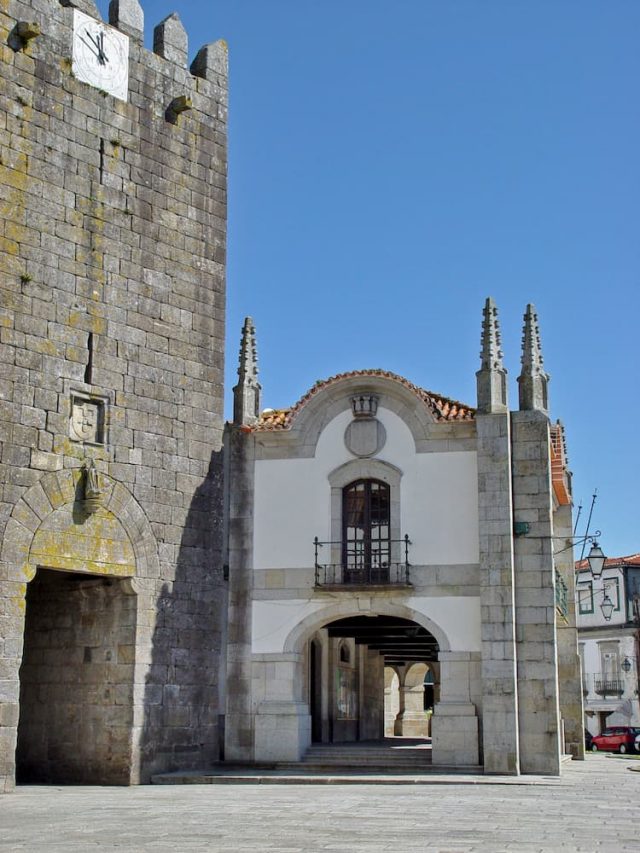 Wander to Ponte de Lima
A village nearby Moledo you must visit is Ponte de Lima. It is one of the oldest villages in Portugal and makes for an interesting visit, especially if you are looking for outdoor activities.
There is an Ecovia cycling route for those who would like to cycle in a place with beautiful natural scenery.
Alternatively, if you like to hike you can go mountain biking or go hiking in the Serra D'Arga or nature trails. You can also go bird watching in the Lagoas de Bertiandos.
Finally, you should also do a wine tasting here as Ponte de Lima is the home of the popular Vinho Verde.
See also Ponte de Lima: Top Things To Do and See in the Oldest Village in Portugal
Sunbathe at Praia de Afife
This is also a very beautiful beach in northern Portugal. It has a long stretch of soft sand and clear blue waters as well as a lovely surrounding landscape. Praia de Afife is also a great place for surfing and bodyboarding.
Viana do Castelo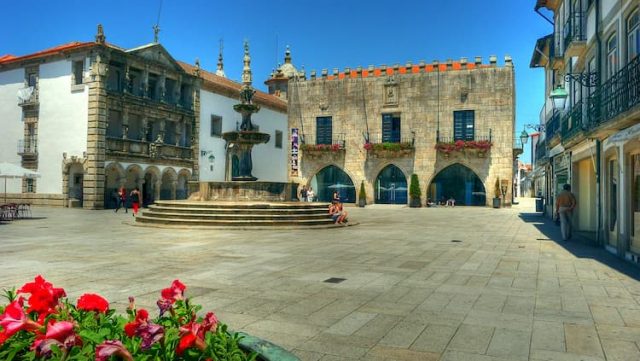 Moledo is situated in Viana do Castelo. So, seeing what Viana do Castelo offers is doable. There is a bit of everything here, from sumptuous views and landscapes to beaches; to renaissance architecture; to gastronomy. Viana do Castelo has it all.
It is a city that deserves a trip on its own or at least a whole day for sightseeing. However, you can make a quick stop to see the main monuments here on your way to Moledo.
That said, you can check 16th century Casa da Misericórdia and Monte de Santa Luzia, landmarks which offer panoramic views of the city.
For more about Viana do Castelo see Visit Viana do Castelo, The Best Things To Do
Vila Praia de Âncora
Located off the Atlantic coast at the of the Âncora river you will find the Vila Praia de Âncora, a beautiful fishing village. It's a place with a history as far as the Palaeolithic period and an area of great natural beauty.
One of the most popular megalithic monuments here is the dolmen of Barrosa.
It was classified as a national monument in 1910 and is considered one of the most emblematic megalithic monuments of the Iberian Peninsula as it documents the cultural aspects of the late Neolithic period.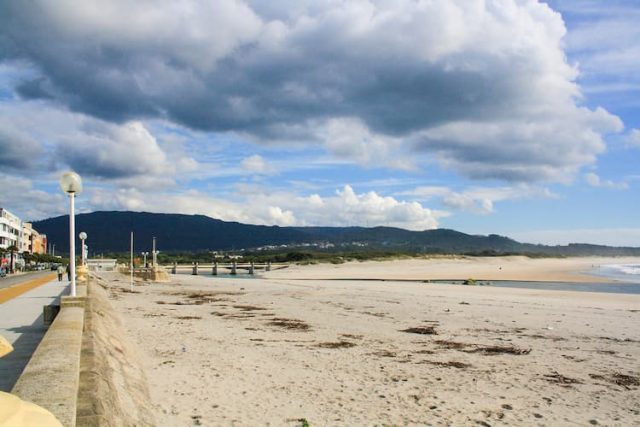 However, the main attraction in the village for most people is the beach which goes from the fishing port to the mouth of the Âncora River.
It's a great place to sunbathe, walk along the coast and surf.
This might also interest you: Day Trips from Porto: The Top 5 Towns You Should Visit
Hotels in Moledo
Xicotina 2
Located near the beach and on the Portuguese Camino way. Xicotina 2 is a great accommodation option in Moledo. Especially, for Camino pilgrims looking to stay a night here. There is also a lovely garden where you can relax. Also, they provide free bikes for guest to use.
The average price per night is €100. You can book it here.
Casa da Légua
This is a well-furnished spacious three-bedroom holiday home with a lovely garden and terrace. Also, from the terrace, you can get great views and a nice sunset. It is an ideal accommodation option for a group of friends or a family. The average price per night is €380. You can book it here.
Trajadinha Beach House
This is also a three-bedroom holiday home situated just 5 minutes from the beach in Moledo. It features a garden, barbecue facilities and a terrace with lovely views of the river. The average price per night is €130. You can book it here.
Casa da Pedra
Situated near the beach, Casa da Pedra offers quick access to the beach and mountains around the area. The average price per night is €100. You can book it here.
Best restaurants
According to TripAdvisor, some of the best restaurants to eat in Moledo are;
At any of the restaurants listed, you enjoy regional dishes and some European cuisine.
Visiting Moledo
For a beach holiday, Moledo is more quiet and cheaper than the Algarve. Also, if you're looking for a budget vacation Moledo is more budget-friendly when compared to bigger cities.
Unlike bigger resort towns, the atmosphere in Moledo is calmer, so it's perfect for those looking for some peace and quiet.