For those who are fascinated with the Middle Ages and its customs, visiting a medieval festival is like going back in time.
If you are in Portugal during the summer, you are in luck, as there are several options to choose from.
Best medieval festivals in Portugal
Regardless of where you are in the country, there is a good chance you'll catch a medieval festival taking place throughout the year.
Óbidos is the most popular one, but there are many others spread all over the country for those who wish to go back in time and relive this era that is so rich in history.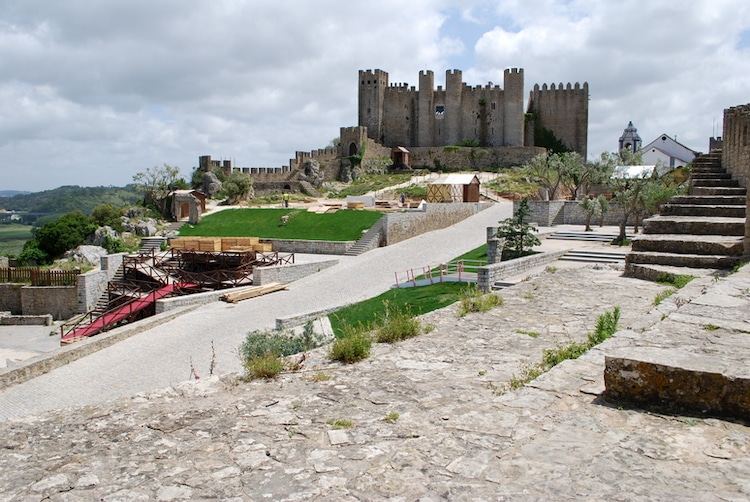 Óbidos Festival
Usually held between the third week of July and first of August (this year it will take place from July 18 to August 4, Thursdays through Sundays), the medieval festival in Óbidos is by far the biggest and most famous in Portugal.
The entry fee is €7, but children up to the age of 11 get a free pass.
How to get there from Lisbon/Porto
Óbidos is about 80 km (50 miles) north of Lisbon. You can either catch a bus from Lisbon (Campo Grande) for about €8, or a train from Lisbon (Gare do Oriente) for a little over €9.
If you're coming from Porto, there are also a few daily trains from the Campanhã station, with tickets ranging between €21-24.
What to see at the festival
This year's theme is fire, with the festival putting together several lectures about the use of fire in the Middle Ages.
The festival takes place within the Óbidos castle's fortifications, and you can rent the typical costumes from that specific era for €5 a day.
There will be fire shows, theatre plays and dance performances going on, as well as people engaging in medieval tasks – from sword-making to horseback fighting.
What to eat & drink
Food stalls will resemble those of the Middle Ages, and there are a few typical dishes from Óbidos you cannot miss out, such as fish stew and fried eel.
For those with a sweet tooth, try "trouxas de ovos" (a delicious dessert made up mainly of egg yolks and sugar).
What else to do in town
While you're in Óbidos, make sure to visit the Rua Direita for a great example of local architecture, the Óbidos Lagoon, and the Sr. Jesus da Pedra Sanctuary.
If you are in Lisbon, check out our guide to the top 20 attractions in town.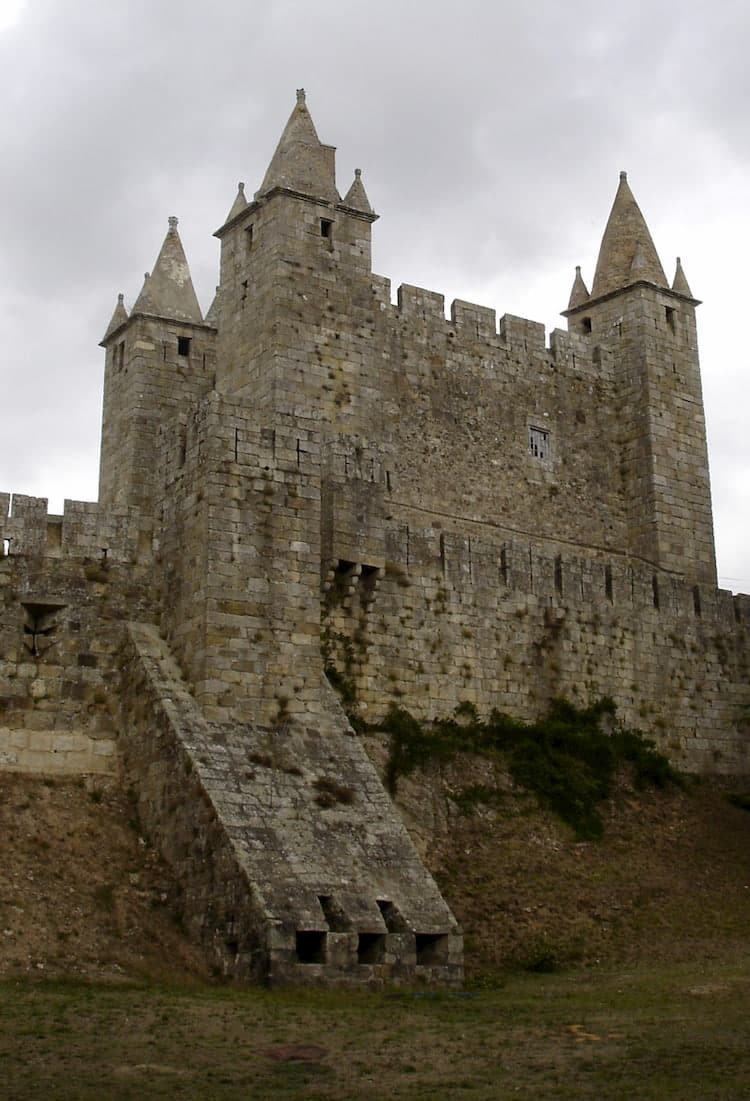 Santa Maria da Feira – "Viagem Medieval"
Santa Maria da Feira, in Aveiro, hosts its 2019 medieval market between July 31 and August 11. This year's focus is on the reign of Portuguese ruler D. Fernando, and it will see over 2,000 people recreate those years through a series of performances.
How to get there from Lisbon/Porto
Santa Maria da Feira just over 20 km (12.5 miles) away from Porto. You can either get several daily buses from Campo 24 de Agosto or Hospital S. João to the town centre, or a direct train from Porto-Campanhã.
When coming from Lisbon, you'll have to swap trains a few times for the quicker route: start in Gare do Oriente and hop on the Braga train, stopping in Aveiro. Proceed to the Aveiro line towards Porto-São Bento, and get off at Espinho.
From the Espinho-Vouga station, you can catch a final train to Vila da Feira (Santa Maria da Feira).
If you'd rather avoid all this, you can always get a direct train from Lisbon to Porto and then swap for a bus or train.
What to see at the festival
There will be several stages and street performances throughout the city, some of which can feature over 100 actors at times.
The most popular theatre performances will focus on D. Fernando and his relationship with D. Leonor Teles de Menezes, as well as on his efforts to prevent the war against Spain.
What to eat & drink
When in Santa Maria da Feira, you must try the famous locally-produced cheeses, the "chamoa" (an aperitif), and "fogaça" (a sort of sweet and fluffy traditional bread).
What else to do in town
The Feira Castle is obviously the first choice when it comes to local attractions, and you will have the chance to see it from a unique perspective when attending Viagem Medieval. Make sure to fully explore the historic centre, including the beautiful Convento Museu de Lóios. Visionarium is a fun science museum that makes for a great day trip with the kids.
If you need a place to stay the night, make sure to learn more about the best hotels in Porto.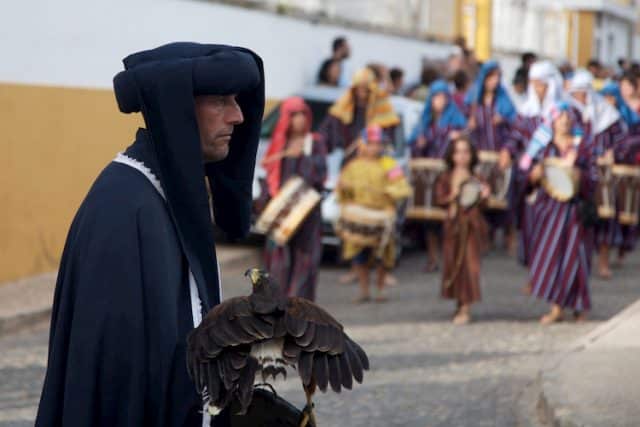 Silves Medieval Fair
This is one of the most popular events in the Algarve during the summer, and it will be held between August 9 and August 18 this year. A daily ticket costs €2, while the bracelets that allow you to attend the whole event cost between €4-5.
How to get there from Lisbon/Faro
Hop on a direct bus from Gare do Oriente in Lisbon to Silves for only €18.50. Otherwise, you can get a train from the same station to Tunes, and then swap on the regional train to Silves. This journey costs about €22.
If you're in Faro, there is a direct train to Silves for a little over €5.
What to see at the festival
This year's focus is on the relationship between Silves and the Vikings, who tried to conquer the town back in the ninth century.
Battle re-enactments, dance and music performances, and poetry readings will also be taking place throughout the whole event.
One of the biggest attractions will be the re-enactment of the journey undertaken by diplomat Al-Gazali, who headed to Europe back then in an effort to bring peace to Silves.
What to eat & drink
Silves is known for its fresh food and seafood, much like the rest of the Algarve.
The wild boar stew (ensopado de javali) is also a local speciality, as well as the conch bean stew (Feijoada de Buzinas).
What else to do in town
Stroll through the iconic castle and historic centre, but don't forget to visit other places such as the municipal market, the Al-Mutamid Square, and the nearby Capela dos Ossos de Alcantarilha (an impressive bone chapel).
Find out more about Portugal, subscribe to our newsletter.
Palmela Medieval Fair
Go back in time with this weekend-long medieval fair, which is taking place from September 27 through to September 29. Don't worry about costumes, as you can rent them on location for €6 a day.
How to get there from Lisbon
Hop on the train from Sete Rios towards Setúbal and get off at Palmela station.
What to see at the festival
Tournaments, falconry, aerial dance and a big Middle Ages-themed market are just some of the things you can expect to see at the Palmela Medieval Fair.
What to eat & drink
The locally-produced butter and the Azeitao cheese are to die for, while the "Caramela" soup makes for a great starter. Don't forget to try the rabbit and bean stew, which is very typical of the area.
What else to do in town
Aside from visiting the castle and the charming centre, Palmela is also super close to one of the greatest Portuguese gems – the Arrábida Natural Park, home to some of the most beautiful and untouched beaches in the country.
Don't forget to explore the beautiful city of Setúbal while you're in the area. Learn more here.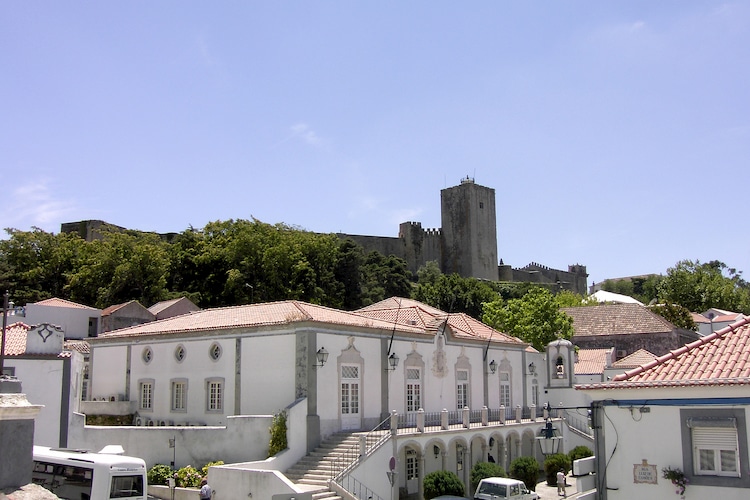 Alvalade Medieval (Alvalade do Sado, Santiago do Cacém)
This year, between September 13 and September 15, everyone in the Alentejo will head to Alvalade to attend one of the best medieval fairs in the region. The event is an open-air history class, and a great activity to do with the kids.
How to get there from Lisbon
The easiest way to get to Alvalade is to drive there as public transportation options in the Alentejo tend to be scarce. In alternative, you can get one of the three daily trains from Gare do Oriente or Sete Rios to Ermidas-Sado, and then catch a Rodoviária do Alentejo bus or a taxi from there, as they are quite near each other.
What to see at the festival
Street plays and concerts, a medieval tournament, and circus arts performances will certainly keep you busy during that weekend. There will also be food stalls and handicraft exhibitions for those who want to take a Middle Ages-themed relic home.
What to eat & drink
The bread in Alentejo is some of the best in the whole country, so make sure you try a freshly-baked loaf, simply paired with some butter or with the delicious local prosciutto. Alvalade has a rich history of tomato agriculture, and summer is the best time to try them.
What else to do in town
While you're at it, make sure you visit the entire town, which is easily walkable. It is a great example of architecture in the Alentejo, with the white-painted house façades with typical blue stripes at the bottom. If you have a car, make sure to drive to the coast and visit places such as Sines and Porto Covo.
Al Mossassa Fair (Marvão, Portalegre)
Taking place between October 4 and October 6, the Al Mossassa fair is an Islamic-themed event that showcases the best of what Portuguese history has to offer.
How to get there from Lisbon
There is a direct Rede Expressos bus from Sete Rios/Oriente that costs just over €16. The journey takes about four and half hours.
What to see at the festival
With a focus on Arabic influence in Portugal, the Al Mossassa Fair will feature activities such as workshops, street performances, dance classes, and snake handling shows. The imponent Marvão castle provides the perfect backdrop to this entertaining weekend-long event.
What to eat & drink
Aside from all the Islamic food you'll get to try during the festival, this area of the Alentejo has a lot to offer in terms of gastronomy. Don't leave without trying the lamb stew ("ensopado de borrego") and the "açorda."
What else to do in town
Marvão is a gorgeous place to visit year-round, as it is nestled high up on the hill in the middle of the Serra de São Mamede Natural Park. Go on hikes and explore the area, and don't forget to check out the Roman ruins in Ammaia.
The Alentejo is a beautiful region filled with history, jaw-dropping landscapes, and incredible gastronomy. Click here to see the 10 best places to visit in the Alentejo.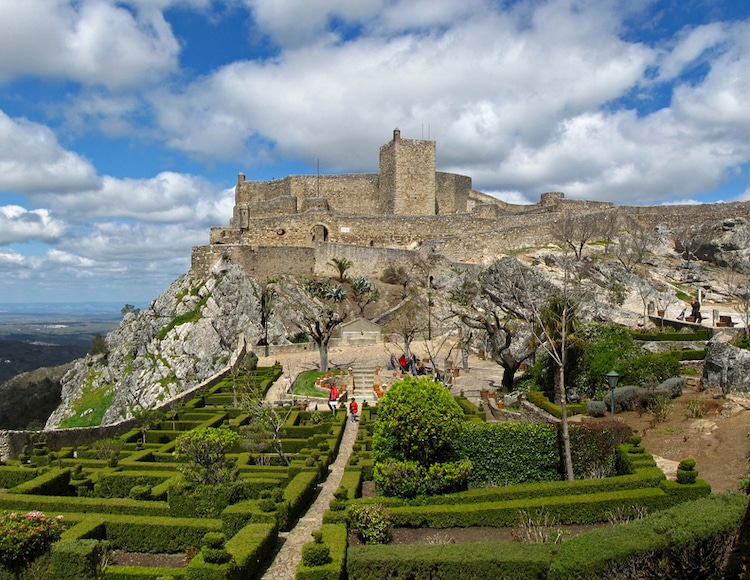 Festa dos Povos (Chaves)
This weekend event focuses on the historical period during which the Romans took over the northern city of Chaves (known as Aquae Flaviae back then), which is near the Spanish border. The fair will be held between August 23 and August 25.
How to get there from Lisbon
There are direct buses from Lisbon to Chaves with either Rede Expressos or Rodonorte. A one-way ticket costs just over €20.
What to see at the festival
Some of the entertainment options available at Festa dos Povos include Roman Gladiator performances, mythological re-enactments, as well as music and dance shows.
What to eat & drink
The cured ham in Chaves is extremely popular, as are other smoked and cured meats (such as the "alheira" and "chouriça de Cabaça"). But the one thing you must try is the Pastel de Chaves, a famous sweet pastry made with thin layers of puff pastry.
What else to do in town
The Roman bridge of Chaves is also a must-see when in town, while the Nadir Afonso Contemporary Art Museu is home to some exceptional work by the local artist.
Not far from Chaves is the striking Peneda-Gerês National Park. Click here to learn why you should visit this special place.