After a long flight, all we want is to finally arrive at our accommodation. We can't wait to drop the suitcases in our room, refresh ourselves and discover our new neighbourhood. However, getting there might be a bit tricky.
The good news is that we have several options for Portugal airport transfers which provide a fast and safe journey to your destination.
In this article, we will introduce you to all the Portugal airport transfers and help you choose between the different options.
Furthermore, you can find information about prices and durations, whether we talk about shuttle companies, public transport or totally private services.
Airport transfer in Lisbon
You are lucky to arrive in Lisbon. Here you can find the whole range of Portugal's airport transfers.
You can choose between plenty of options, such as buses, taxis and private drives, depending on the time of your arrival (and the weight of your wallet).
Airport transfers from Lisbon
I don't know about you, but it's so nice to arrive in a new country and immediately see someone with a name sign patiently waiting for you.
Airport transfer services give you that peace of mind and despite being a little more expensive price, they're worth it.  Choose a private transfer, which not only provides a pick up in the airport hall but also an English speaking driver and insurance for the time of the ride.
To book your airport transfer online to the city centre, try Welcome Pickups.
From Lisbon airport to the city centre by public transport
From all the Portugal airport transfers, the cheapest solution is definitely public transport. If you depart from Lisbon airport, you can easily get to the city centre, since not only the red metro line but also several buses stop in front of Terminal 1.
In case you are considering taking the bus, keep in mind that the maximum allowed luggage size on board is 50x40x20 cm. The buses are also often late or early since the traffic in Lisbon is quite unpredictable.
By downloading the app of Carris you can avoid this problem and get real-time info about the estimated arrivals.
To learn more about the bus schedules and the application, visit the website of Carris, the operator of Lisbon's buses, trams, and funiculars.
On the other hand, you can also choose to travel by metro.
This way you won't have to deal with luggage regulation or waiting for too long at the station. The metro runs every day from 6:30 am and the last vehicle leaves the airport at 1 am.
However you decide, first of all, you are going to need a valid ticket. To get yours, head to the Aeroporto (airport) metro station. The entrance is right outside of Terminal 1.
Down in the station, you will find several vending machines. As a step one, you have to buy a 7 Colinas or Viva Viagem electronic card for €0.50 ( 7 Colinas and Viva Viagem are the same, the only difference is the name).
Now you have a rechargeable card that you can use for one year. At the vending machines, you can charge it with single tickets for €1.45 each, or you can decide to buy a 24-hour ticket for €6.30.
When you are done, you can pass the metro gate with it and get to your destination in around 20-30 minutes, depending on which station is closest to your accommodation.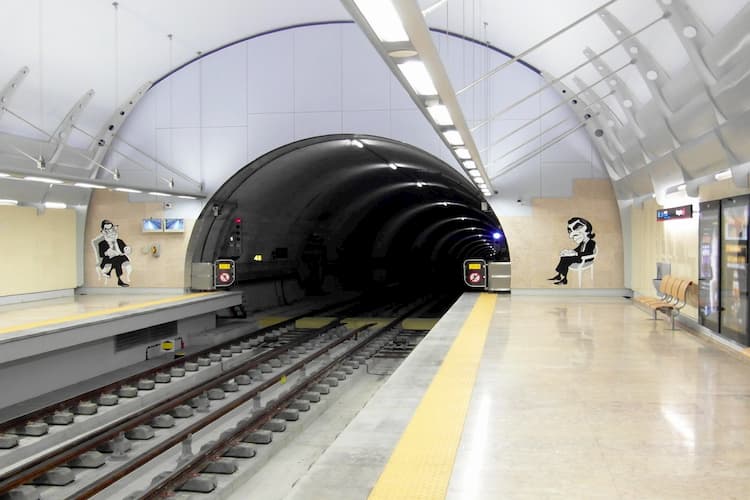 Aerobus, the middle ground between public and private transfers
Another popular choice for Portugal airport transfers in Lisbon is the Aerobus shuttle company.  Aerobus provides 3 different lines every 20 minutes from 8 am till 9 pm.
The buses depart in front of Terminal 1 and have space on board for the bigger suitcases as well. The ride to the centre takes approximately 35 minutes and costs €4 one-way. We recommend buying the tickets online in advance, for the best prices.
Let's catch a taxi!
In case you arrive at the airport late at night and/or prefer a door to door service, you might want to choose the taxi or a shuttle service.
You can find a taxi in front of the airport, which takes you to the centre for around €15-20, depending on the time of the day and the size of your luggage.
Transfer from Lisbon airport to Cascais
Portugal airport transfers are often needed between bigger distances as well. For example, if you arrive in Lisbon but you booked your accommodation in the scenic town of Cascais.
Let's look at your options to arrive safely to Cascais from Lisbon airport!
From Lisbon airport to Cascais by public transport
Getting to Cascais from the Lisbon airport by public transport has its ups and downs. We can write on the pro side that it is cheap and adventurous, but we can't forget about the other side.
There, we have to note that public transport only operates during the day. Plus, the journey takes around two hours.
Anyways, arriving in Cascais by public transport is easier than it seems.
As we mentioned above, you have to get your Viva Viagem card and hop on a metro. Change from the red line to the green one in Alameda and go to Cais do Sodré. This is the final station of the green line, as well as the train station where you can take a train to Cascais in every 20 minutes.
For the entire timetable, click here. Before taking the train to Cascais you will have to charge your Viva Viagem card at the vending machines or in the ticket office. At the machine, choose the four-zone fair option, which costs €2.25 in one-way.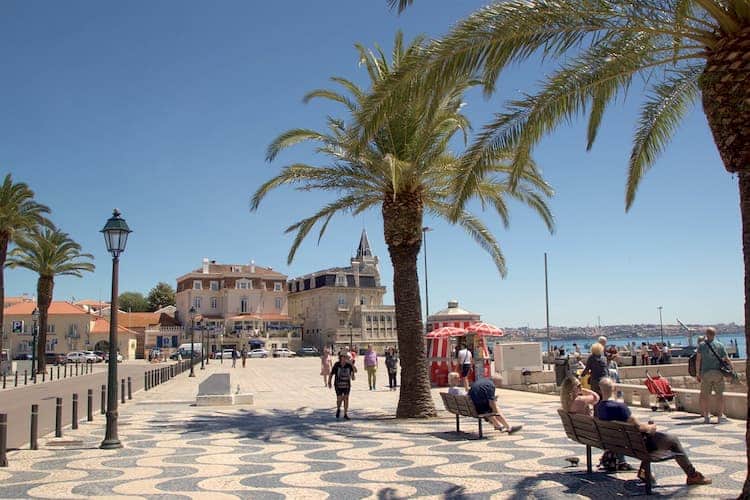 Cascais by car
Catching a taxi is a great solution for those who don't want to deal with public transportation. Doing it on the spot will cost you around €80 for a 36km ride. For a cheaper price, you can also book a car in advance. We recommend doing it on Lisbon.net  or on Mytransfer.com  for the best deals from €40 to €60.
Transfer from Lisbon airport to Sintra
The situation with Sintra is pretty much the same as it is with Cascais. Portugal airport transfers provide two options: public transportation or a private ride.
Here is all the information you should know to get to Sintra from Lisbon airport.
From Lisbon airport to Sintra by public transport
After you've purchased your Viva Viagem card to use public transports, take the metro from the airport and stop at Oriente station. It is one of the main train stations in Lisbon, where you can catch a train to Sintra. The whole journey takes around one and a half hours and costs less than €5. You can find the train schedule right here.
Your other option is to take the train from the center at Rossio station. However, we wouldn't recommend it since getting there takes longer, requires some walking and the station itself is pretty crowded with tourists.
Book a ride to Sintra!
As always, the pre-booked car is the cheapest option if you choose to travel with a private service. On Mytransfer.com we can already find a 4 seat car for €40, while Lisbon.net offers the same for €65. Check out the websites and choices regarding your preferences!
Airport transfer in Porto
You are not going to be disappointed in the Portuguese airport transfers either, in case you arrive at the beautiful city of Porto.
Luckily, public transport and numerous shuttle services take care of your safe arrival to your destination. Which one would you prefer?
From Porto airport to the city center by public transport
Just like in Lisbon, at Porto airport, you can also find a metro station. The airport is at the end of the purple line, aka the Line E. From here, the metro departures in every 20-30 minutes and drops you in the center in around 35 minutes. You can use the metro between 6 am and half past midnight for €2.
To buy your ticket you will need to get a rechargeable card first, which costs 60 cents. Then, the single ticket is €1.20 (in addition to the 60 cents).
The same rule applies to the buses. There are 3 lines running from the airport, the number 601, 602 and 604. To decide which one would be the best for you, give a look at this map.
Alternatively, you can also book a transfer with Welcome Pickups and not worry about a thing.
Shuttle buses from Porto airport
Instead of public transport, shuttle companies can be also a great choice. The following firms provide affordable and fast solutions for downtown shuttle and door to door service. One company, 100rumos has a meeting point at the airport, and from there, they will take you to your desired hotel. Depending on the number of passengers, the cheapest price is €6, while a private ride for one person is €12.
The cheapest of them all might be Getbus.eu, which takes you to the Campo 24 de Agosto bus station for only €2.8.
Getbus can be also useful if you want to go from the airport to Braga or Guimarães instead of Porto. Visit their website and choose according to your preferences!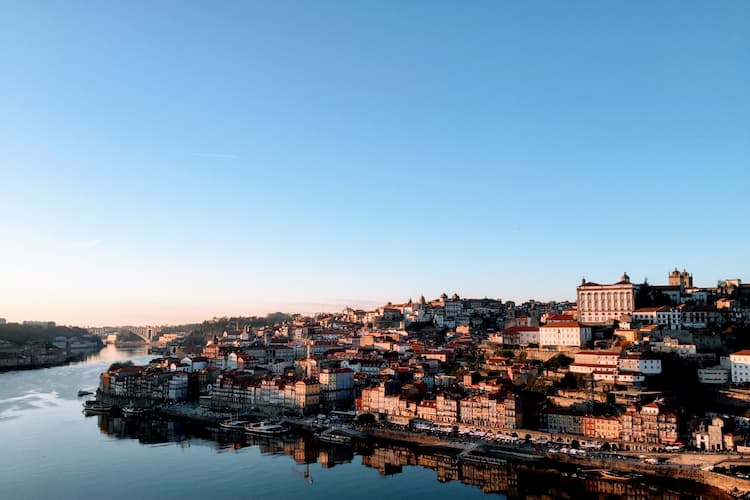 The taxi we trust
You don't need to panic, even if you run out of time and forget to book a ride in advance. There is no way that you won't find a taxi which takes you to your accommodation, at any hour of the day.
Antral is a trustful taxi company, which you can call from the airport and ask for prices or for a bigger car if needed.
Please note that the taxi companies usually charge extra for suitcases bigger than 55x35x20 cm. Also, the prices might be 20 percent higher during the night and on weekends.
Regarding that, your ride can cost around €20-€30 from the airport to the city center.
Airport transfer in the Algarve
It's no surprise that Portugal airport transfers are also needed in the south of the country.
In Faro, we can find the third busiest airport in Portugal, thanks to the holiday destinations in the area.
Algarve is a popular vacation choice for the Portuguese and foreigners as well, due to its beautiful beaches and warmer water temperatures. But how can we arrive to our desired accommodation from the airport of Faro?
Here are our tips for your perfect journey!
From the airport to Faro city center
By public transport
Faro airport has much less public transport opportunities than Porto or Lisbon. Actually, you can only choose between two buses, the number 14 and 16.
They run in approximately every 30- 50 minutes from the airport and head to the center. The ticket costs €2.36 and you can buy it from the driver.
To take a look at the schedule, click here.
To Faro center by private ride
A taxi is always an option, so we have to mention it again. Faro airport is 7km away from the center, which takes around 15 minutes to arrive by car and costs around €10-€15.
You can also book your private ride with Welcomepickups.com for €19 to the center.
From Faro airport to Albufeira
To Albufeira by public transport
Once you arrived with the 14 or 16 bus from the airport to the center, you are a short walking distance away from the bus and train station.
By bus, you can get to Albufeira in 55 minutes, with the express bus, and in 90 minutes with the interurban bus, which is a regional service. The faster option costs 5.50, while the cheaper and slower solution is €4.05.
You can find the timetable for the express bus here, and here for the interurban bus. Keep in mind that you can find the bus station of Faro in the schedule under the name of Term. Rodoviário!
We recommend taking the train only as a plan B, since the Albufeira train station is still 6km away from its center. However, the ride only costs €3.30 and takes 35 minutes. For the timetable, click here.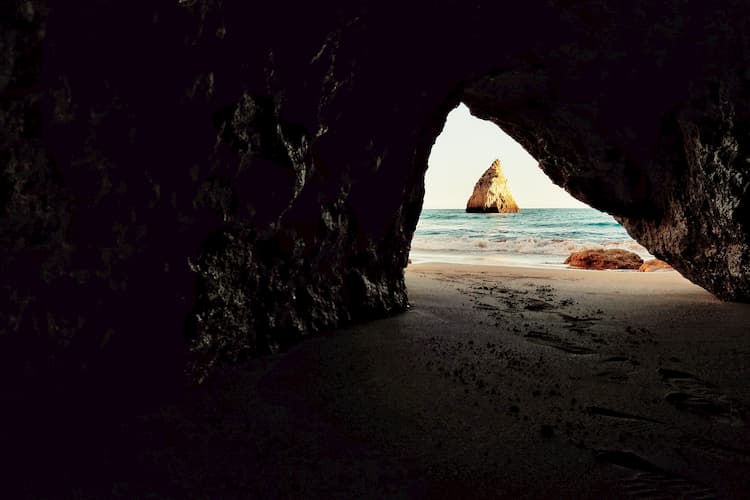 To Albufeira by private transfer
If you keen for a fast and comfortable solution, here are the right companies to call. Yellowfishtransfer.com provides an airport pickup and ride for €33, while Welcomepickups.com does the same for €30.
Book your trip with them and enjoy your 45 minutes journey in an airconditioned, comfortable car!
From Faro airport to Lagos
To Lagos by public transport
From Faro airport, first of all, you have to take the bus 14 or 16 until the city center. Here you have two options to get to Lagos. You can choose the express bus for €7.55 and be at your destination in a bit more than 2 hours. You can find the timetable here.
The other option is the train, which takes only 1 hour and 45 minutes and costs €7.40. If you want to choose the right train for you, check the schedule here.
To Lagos by shuttle
Arriving at Faro center, waiting for the train and taking the journey to Lagos might occupy a big part of your day. Luckily, the shuttle companies, such as Yellowfishtransfers.com and Welcomepickups are offering rides for this 92km distance from around €70.
Airport transfer in Madeira and Azores
If you are lucky enough to visit the beautiful islands of Portugal, you'll have to prepare yourself for a different experience than in the mainland.
Portugal airport transfers in Madeira and Azores islands are a bit more limited, but we still have no reason to worry. Let's see how to escape from those airports!
Madeira airport transports
In Madeira, public transportation is pretty rare, but there are still a few buses which can take you to different cities around the island.
Take a look at this timetable to figure out which bus should you take in case you are heading to Funchal, Portela, Caniçal, Faial, or Santo da Serra. The one-way ticket costs €2.25 and the journey takes around 40 minutes.
Another option is to get to Funchal with the Aerobus shuttle company. A one-way ticket costs €5, while the two-way is 8 and valid for a whole year. For checking the schedule, click here.
You can also just catch a taxi in front of the airport, but be prepared for an around €30 bill for a 20-minute ride.
Your accommodation is not in Funchal? Book your shuttle with the help of Welcomepickups.com and arrive at your destination quickly and safely!
Porto Santo airport transports
Porto Santo is a beautiful small island with long white sand beaches. Since the island is very tiny and it is not crowded with visitors, there are not a lot of options for airport transfers.
Basically, your only choice is to take a taxi. The prices are slightly expensive, considering the small size of the island, but don't worry, you won't pay more than €10-€15 to get anywhere.
The base fare is €4 and the prices are 20 per cent higher during the night and on the weekends as well.
The Azores airport transports
The majestic Azores includes nine islands and four of them have their own airport. In Ponta Delgada and Flores you will need to call a taxi to get to the centre. However, the airports are located only a few kilometres away from the downtowns.
In Santa Maria you can also choose to take the public bus. Here comes the timetable.
Furthermore, in Horta you might also be lucky to catch a public bus at Castelo Branco station. Look at the bus schedule and plan your journey to your accommodation!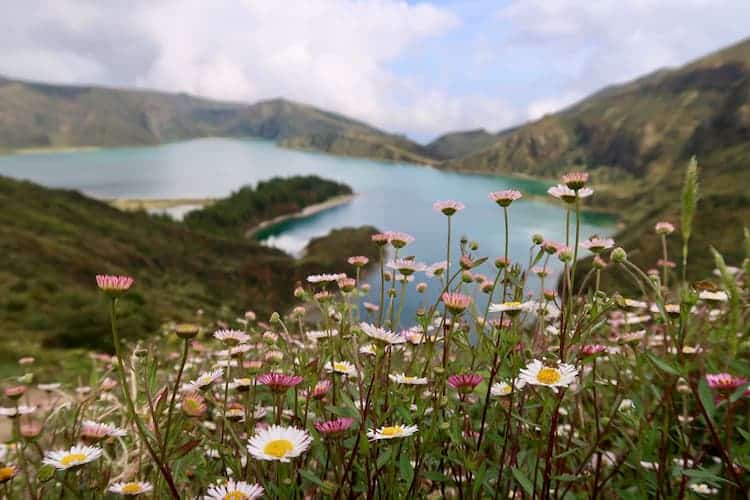 After collecting all this information about Portugal airport transfers, we have one more job to do. In the following paragraphs, we will answer the most frequently asked questions about Portugal airport transfers.
In case you still have any doubts or question marks after reading those, do not hesitate to ask us!
Are Portugal airport transfers safe and reliable?
In short, they are. The longer version? They really are. Portugal airport transfers are well organized and trustworthy.
Even if you book your journey via the internet or catch the local shuttle bus, you will arrive at your destination safely.
In case you take a taxi make sure the taximeter is on, so you can confirm that the driver will not trick you.
Is it worth using an Airport Transfer in Portugal? Or should I just call an Uber?
Well, this totally depends on your personal preferences. Portugal airport transfers provide a good price and quality, but it is always your decision on how comfortably you want to travel and for how much money.
Uber can be more expensive than buses or public transport, but if you are not alone, the price might already be worth it.
Uber is usually cheaper than a taxi, you don't need cash for paying and the bill will arrive to your email address.
However, do not forget that finding your Uber ride in the airport might be a bit tricky since they are not allowed to stop in front of the terminal, while taxis are always waiting for you there.
Furthermore, on the Portuguese islands, you will not find Ubers at all.
Public transports in Portugal
You may be wondering, are they a good alternative?
In bigger cities like Lisbon and Porto, public transport is definitely a good alternative. The airports are close to the center and the metro line runs to them.
Otherwise, in Faro and the islands, it can take longer to get from A to B since the buses are not frequent or do not exist at all.
How to find private airport transfer in Portugal to any city?
Portugal airport transfers vary in the different parts of the country. Nevertheless, Welcomepickups.com seems like the only company which operates all over Portugal. Visit their website and book your private transfer for the best available price!