A little gem tucked away in the north of Portugal, Guimarães has a rich history both culturally and politically.
Touted as the birthplace of Portugal as we know it today, to visit Guimarães is to dive deep into the region's history, all while enjoying the bustling urban landscape that has emerged around this picture-picture destination.
Plan a visit to this unbelievable historical city with our help.
The best time to visit Guimarães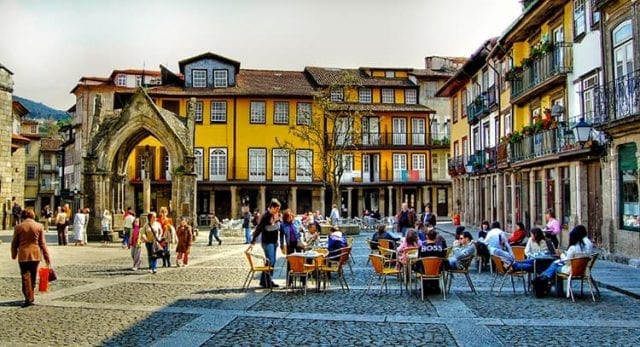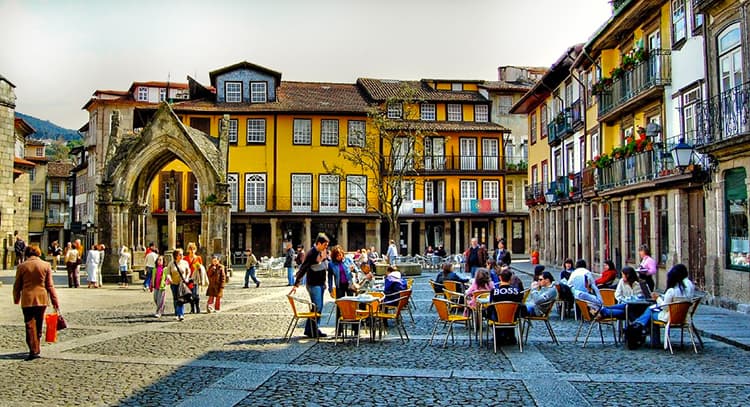 When it comes to deciding when to visit Guimarães, keep in mind that the summers are warm, dry, and mostly clear, while the winter months tend to be cold, wet, and partly cloudy.
Generally pleasant from April to October, the best time to visit Guimarães is the spring, when the weather is temperate, and everything is in bloom.
We've covered the weather in other parts of the country, check out what we had to say about the weather in the Algarve and in Lisbon.
Hotels in Guimarães
Whether you're in search of luxury accommodation or something on the thrifty side, you have plenty of nice options should you decide to visit Guimarães.
Pousada Mosteiro de Guimarães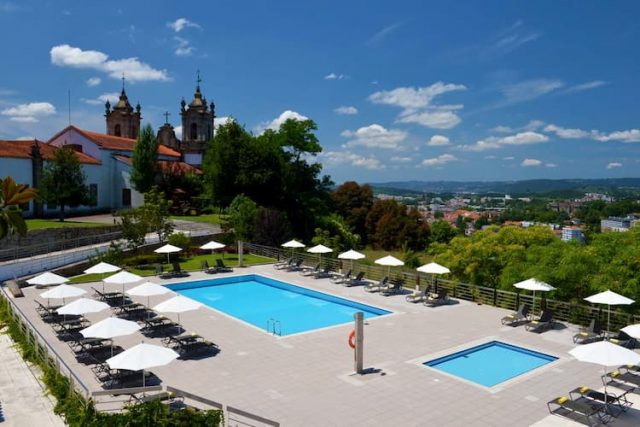 One of the most unique places you can rest your head if you visit Guimarães is the Pousada Mosteiro de Guimarães.
Located inside a 12th-century Augustinian convent, this gorgeous hotel has much to offer in terms of historical intrigue and character.
Situated in the mountains above Guimarães, you'll be treated to spectacular views of the city below while enjoying this hotel's large range of luxury facilities.
Casa de Sezim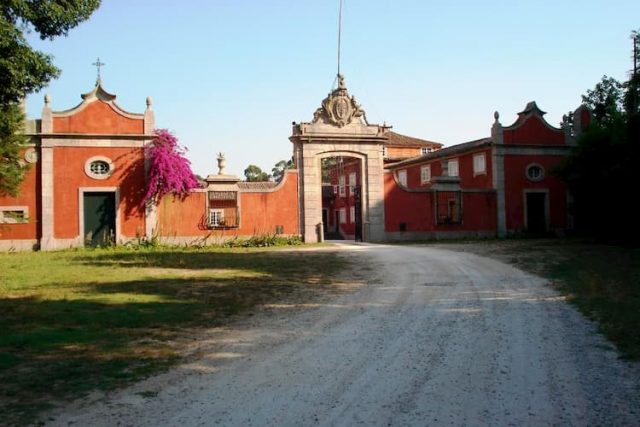 If you're looking for quintessential rustic Portuguese charm combined with modern convenience, then the Casa de Sezim is for you. This hotel is a traditional winery that provides spacious rooms with decorative furnishings and private terrace areas.
Venturing outside, you'll also find an impressive outdoor pool and tennis court. Visit Guimarães while enjoying elegance, entertainment and comfort.
Trovador City Guesthouse
At the Trovador City Guest House, you have options to create your own hotel experience while you visit Guimarães.
This unique accommodation allows guests to decide between a typical hotel experience, where you book a room and enjoy the room service which can provide breakfast in the rooms on request. For a more independent stay, you can take advantage of the on-site market and make use of the on-site kitchen to prepare meals yourself.
Hostel Prime Guimarães
For something a little easier on the budget, the Hostel Prime Guimarães is a great option.
It is located in the city centre and features a fully equipped kitchen, a shared library area and a lively common area which is perfect for meeting other travellers to explore the city with. Free WiFi is available in all areas, and the hostel has a pet-friendly policy.
Do you like to experience the best of what a country has to offer? Discover the most luxurious hotels in Portugal.
Things to do in Guimarães, Portugal
You'll find no shortage of activities to indulge your culturally or historically inclined curiosities if you visit Guimarães.
The city has plenty to discover and can easily keep you entertained for several days.
Largo da Oliveira Square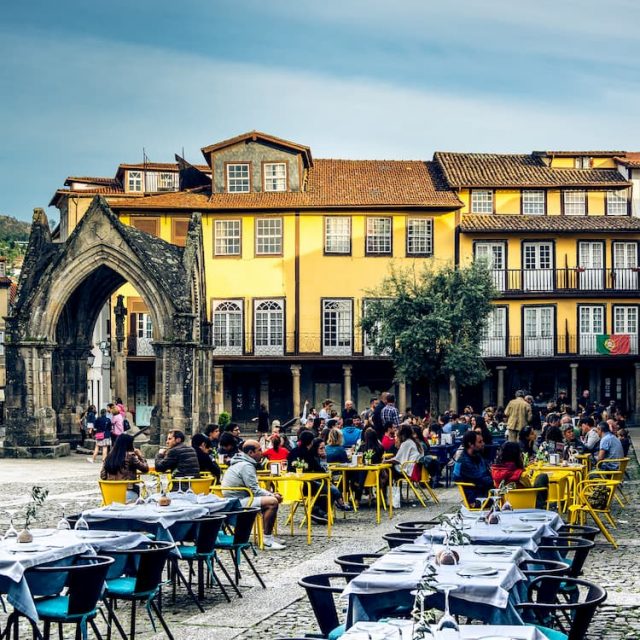 This charming square takes its name from a centuries-old olive tree that was planted here and is one of Guimarães's cultural focal points. The square features an impressive array of traditional Portuguese houses and is anchored by a spectacular gothic shrine in the middle.
This unique monument was built in the reign of Alfonso IV to commemorate the battle of Salado, where Portuguese and Castilian forces drove back the Moorish army in 1339.
Citania de Briteiros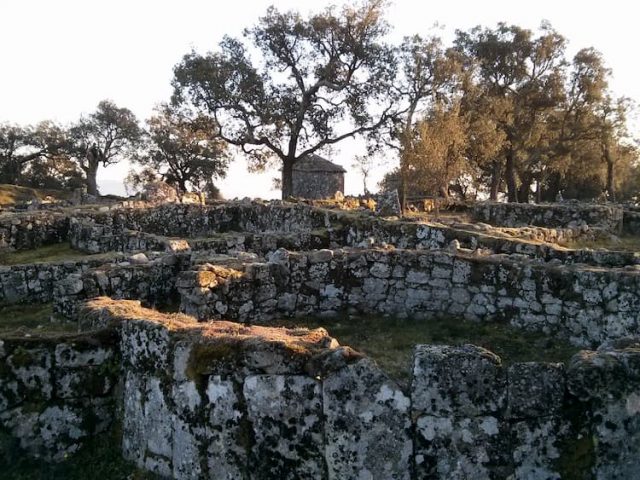 If you enjoy a good historical mystery, then visit Guimarães and don't miss the archaeological site of Citania de Briteiros.
This unique place is thought to have been the site of a Castro culture settlement dating back to the 1st and 2nd century BC and is a wonderful place to explore for anyone looking to learn more about how previous Iberian societies may have interacted with the surrounding environment.
Guimarães Castle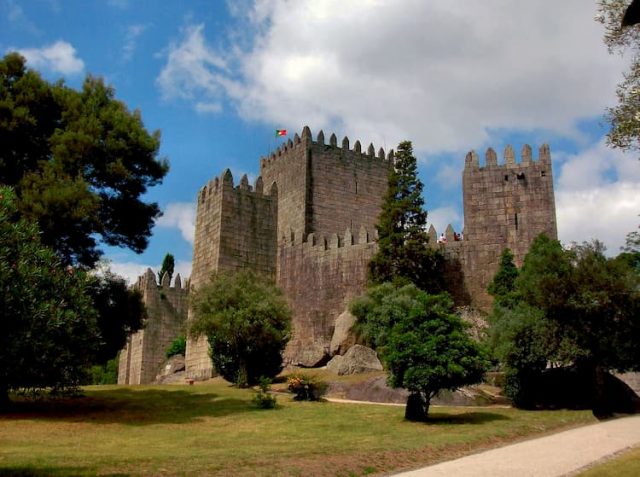 The most commanding of the city's many landmarks, if you visit Guimarães you'll be quickly drawn to the imposing Guimarães Castle that casts a splendid shadow over the town.
A symbol of locale prowess, this architectural achievement allows the visitor to first marvel at its size, then climb the outer walls and experience the city from above.
Rua de Santa Maria
Travel back to the medieval period while strolling the Rua de Santa Maria. One of the most culturally significant streets in town, this stretch now offers a nice variety of shops and restaurants which allows you to bask in the city's beauty while picking up some gifts or enjoying a nice meal.
Igreja de São Francisco
If you visit Guimarães, don't miss the beautiful Convent and Church of Sao Francisco. A fascinating architectural blend, this church stands as a relic of the Franciscan order in Guimarães.
Featuring gothic and mannerism as well as a host of other styles, this notable church has been reworked over many centuries and has much to offer in terms of both historic intrigue and aesthetic appeal.
Sign up for our newsletter. , and receive all the best tips and advice for visiting Portugal.
Restaurants in Guimarães, Portugal
From humble Portuguese classics to elevated gourmet dishes, if you visit Guimarães, you'll a nice variety of options to craft a memorable dining experience.
Castas e Tostas
Castas e Tostas specializes in creating exquisite tapas, served with regional wines. A lively and welcoming atmosphere, this is a great place to start a night out with friends while sampling some of the best the region has to offer.
Cor de Tangerina Restaurant
Situated at the heart of the city in front of the castle, this special restaurant is truly a labour of love. Opened in 2006, Cor de Tangerina Restaurant functions as a cooperative and is informed by a philosophy of using fresh, organic and locally grown ingredients chosen specially for their dishes.
They have a beautiful garden to enjoy their thoughtful meals and you can really feel that every person working here cares about what they do.
Taberna Trovador
A fun place to go while you visit Guimarães, the Taberna Trovador is a typical Portuguese tavern that focuses on good wine and snacks while providing a boisterous and lighthearted environment.
Between the excellent food, cosy environment, and very friendly prices, this is the kind of place locals come back to time and time again.
Já Cá Estou Restaurante Bar
For beautifully prepared food at reasonable prices, Já Cá Estou Restaurante Bar really can't be beaten. Specializing in codfish and octopus, this is a good place for a meal that feels special but won't break the bank.
Portuguese food is unlike any other. Find out more in: Typical Portuguese Food: Your Guide to Authentic Regional Cuisine and Snack Food in Portugal, What's Good and Where to Get It
Planning and budget
Depending on where you're travelling from, you can visit Guimarães with a budget of between €300-500 for a week. All depending on how much you're planning to spoil yourself.
This is also a lovely city to spend the weekend, Guimarães is to the northeast of Porto and is connected by a direct train service, with regular departures that make it possible to visit the city even as a day trip if you're pressed for time.
A single ticket from Porto to Guimarães costs €3.20/€1.60 (adult/child) and can be purchased from the ticket office or ticket machines.
Is it worth visiting Guimarães?
If you're looking to visit Guimarães for more than just a weekend, you'll be happy to learn that Braga and Guimarães are among the most affordable Portuguese cities in which to live and study.
Guimarães is a city proud of its history. Today it still maintains the heritage together with the dynamism and entrepreneurship that characterise modern cities. If you want to visit the birthplace of Portugal, where it all started, if you like historical towns, you should think of visiting.