There are two main Porto train stations, they are São Bento and Campanhã train stations. These two Porto train stations play an important role in connecting Porto to other major cities in the north as well as connecting Porto to Lisbon and Spain.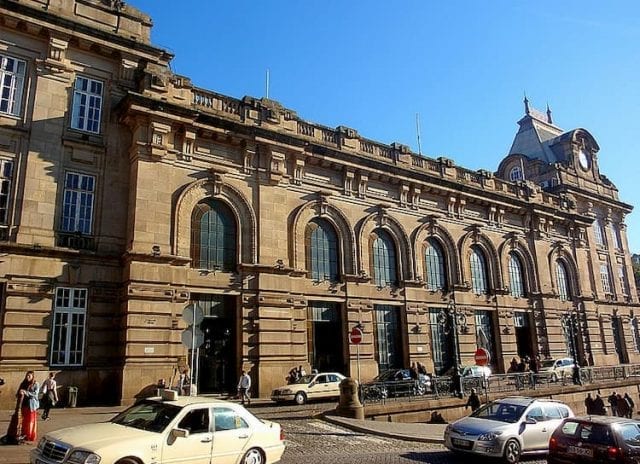 Porto São Bento Train Station
Located in the heart of downtown Porto, built on the former site of the Benedictine Convent of São Bento da Avé Maria, it is an unmissable train station in Porto.
São Bento is one of the most eye-catching train stations in Portugal. It was designed by José Marques da Silva and opened to the public in 1916.
It is impeccably covered with over 20,000 blue and white tiles (azulejos) placed over a period of 11 years by Jorge Colaço, a foremost azulejo painter.
The paintings on the tiles depict historic scenes and events in Portugal such as the meeting between the knight Egas Moniz and Alfonso VII of León in Toledo in the 12th century, the Battle of Aljubarrota (1385), the Conquest of Ceuta (1415) and the Battle of Arcos de Valdevez (1140).
Want to learn more about visiting Portugal? Join our mailing list
Even if your visit to Porto doesn't involve you transiting through the São Bento train station, you should add it to the list of things to see in Porto as it is an impressively designed building inside out and a great place in Porto to see the azulejos.
Porto São Bento Train Station Connections
From São Bento station you can take a train to the beautiful Douro valley and to other cities in the north of Portugal like Guimarães, Braga, Aveiro, Viana do Castelo and Penafiel.
São Bento station is also on the Porto metro Line D (Yellow) situated close to Avenida dos Aliados.
The Trains available here are Regional, InterRegional, and Urban trains.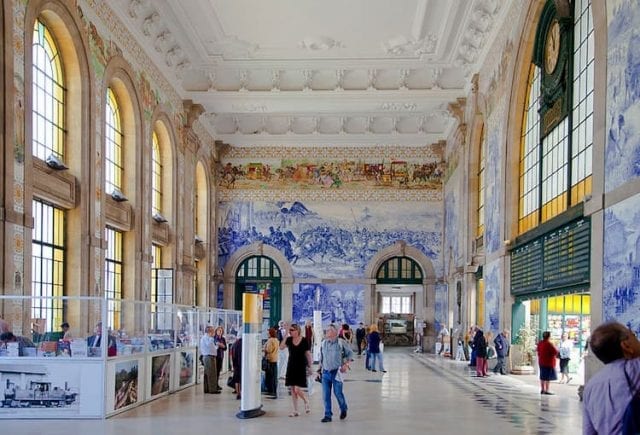 Curious about what to do in Porto? See our article on things to do in Porto.
Porto Campanhã Train Station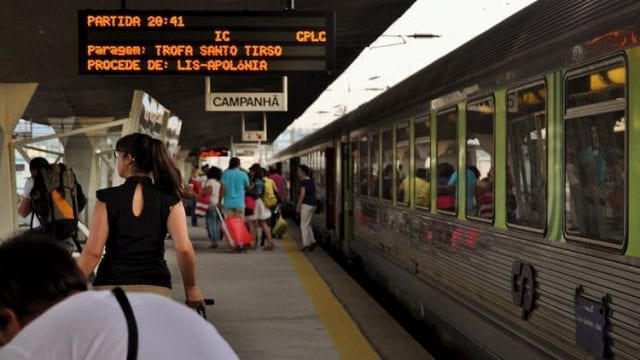 Situated to the east of the city away from the downtown area of Porto in the Campanhã neighborhood, Porto-Campanhã train station is Porto's main train station.
It is older than the São Bento station and the major train station for intercity rail travels to Lisbon and the international terminus for trains going to Spain.
Campanhã Station is also well served by public transport buses. The station can also be reached easily via all metro lines except the Metro Line D (Yellow). It is also connected to the São Bento train station which is only a five minutes train ride from Campanhã.
You should also be aware that more trains depart from Campanhã train station than from São Bento.
The Trains available on this Porto train station are Internacional, Alfa Pendular, Intercidades, Regional, InterRegional and Urban trains.
Are you interested in taking day trips from Porto? Read our article on the 5 best day trips from Porto.
Hotels near São Bento Porto train station
Mercure Porto Centro Hotel
Situated in the city centre of Porto surrounded by restaurant and only a two minutes' walk from the iconic São Bento Porto train station. Staying here is a good base to explore the city from. The average price per night is €133. Book here 
Porto A.S. 1829 Hotel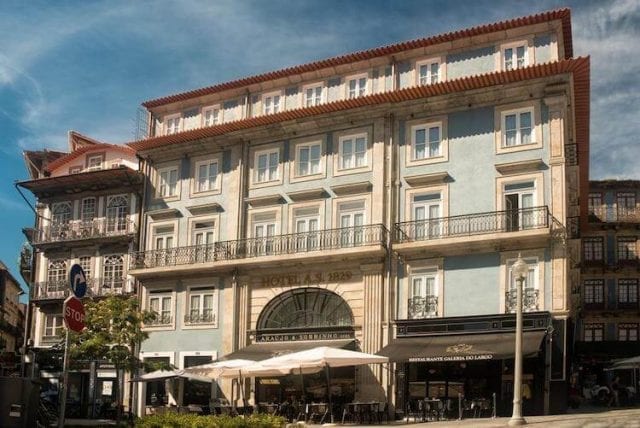 Set in a historic building near the Clérigos Tower and São Bento Train Station which are only a seven minutes' walk from the hotel. The location makes it an excellent place to stay in Porto. The average price per night is €142. Book here.
Grande Hotel do Porto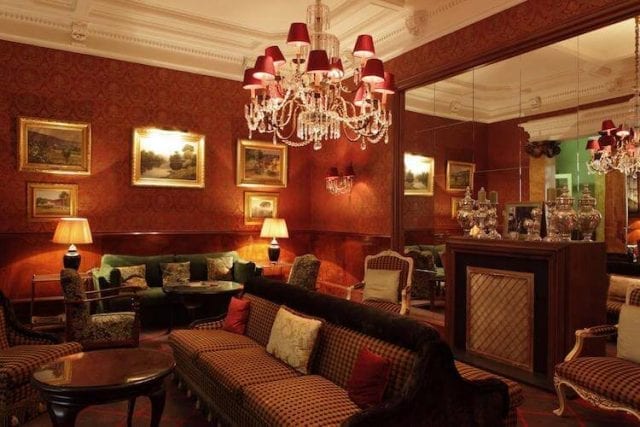 Located only five minutes from the São Bento Porto Train Station, this hotel features a rooftop terrace that gives panoramic views of the city and an à la carte restaurant that serves Portuguese cuisine. The average price per night is €164. Book a room here.
Moov Hotel Porto Centro
Nicely located in the center and close to some of the main landmarks in Porto like Clérigos Tower, Lello Bookshop, D. Luís I Bridge and the São Bento station. The average price per night is €74. Book here.
NH Collection Porto Batalha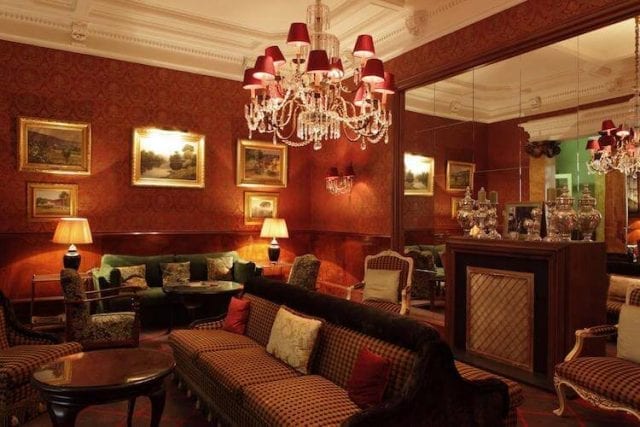 This is a 4-star hotel situated in the historic center of Porto and only a 4-minute walk from São Bento Station. The average price per night is €263. Book here.
Where can I store my luggage in Porto?
If you have to check out of your hotel or Airbnb early and your flight leaves only at night and you need a place to store your luggage while you explore the city, you can store them safely in the luggage storage facilities in the Porto train stations.
There are three Porto train stations with a luggage storage facility. They are São Bento train station, Trindade subway station and Campanhã subway & train station.
They are all easy to use, each storage luggage facility has three sizes; small, medium and large lockers which have different prices.
How to use the luggage lockers in Porto
1. Select the appropriate locker for your luggage
2. Close the locker
3. Then pay for the first hour. After paying you will get a ticket, which you must keep because you will need it to open the locker when you want to pick your luggage.
4. To pick your luggage, enter the digits at the bottom of the ticket. You will get the balance you have to pay, then you make the payment and the locker opens.
Note: At the São Bento train station you can only store your luggage for up to 24 hours while at the Trindade subway station you can use a locker for a period up to 7 days.
There are also other storage locker facilities in the city as well. Some of which are:
Want to know more about Porto? Read our other guides about the Monuments in Porto, Weather in Porto, Shopping in Porto, and Property in Porto.