If you're visiting Porto and staying at least a few days, then there's a good chance you'll have time to venture out to other nearby cities in the north of Portugal.
While Porto is a beautiful city with much to do, there are lots of day trips from Porto for you if you want to explore more of the northern region.
Let's check them all.
The best 5-day trips from Porto
Here are some of our favourite day trips from Porto, with tips:
on how to get there;
things to do;
where to eat.
and more. Read on!
Meanwhile, make sure you subscribe to our newsletter and don't miss out any insider tips.
Day trip from Porto to Braga
Braga is a historical city 50km north of Porto and one of the oldest cities in the country.
Things to do and see in Braga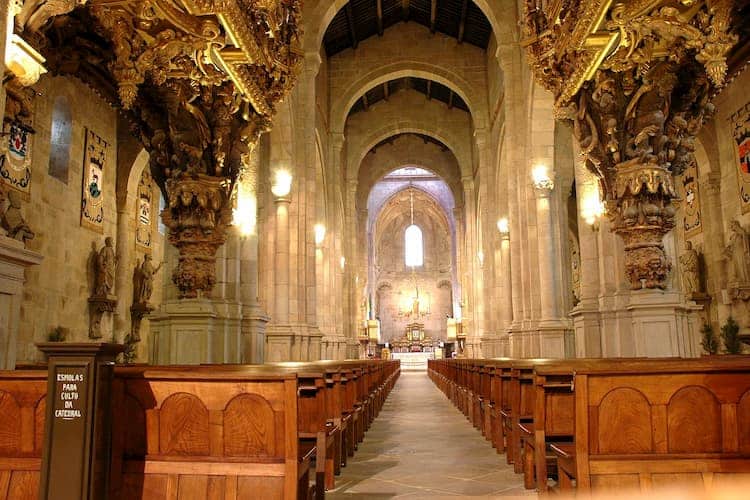 Braga is a city of history and modernism.
One of its main attractions is the cathedral, which is over 1000 years old and reflects many architectural styles like Manueline, Baroque, Romanesque and Gothic.
The Bom Jesus do Monte sanctuary is also a favourite amongst tourists; the sanctuary resides on a hill and has a church and gardens accessed by a funicular, which operates by water balancing.
Visit Braga: Check out our guide on things to do in the city, the best time to visit and other useful tips.
How to get to Braga from Porto
Getting from Porto to Braga is easy. You can reach Braga in around one hour from Porto by train for €7 (urban return-ticket), or the bus which takes a bit over an hour for €6.
You can buy train tickets directly from cp.pt
Best food in Braga
Try the restaurant Cozinha da Sé for very tasty seafood! The fried octopus and monkfish rice are excellent, and the restaurant's décor just as exciting as the food, with colourful paintings, stone walls and modern art. It also turns into a bar with live music once the sun sets.
Day trip from Porto to Guimarães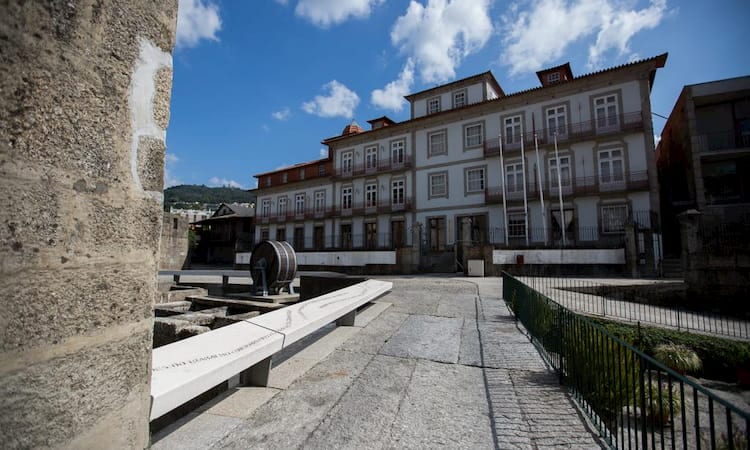 Guimarães is Portugal's oldest city and it's one of the best day trips from Porto to do.
If you want to visit the first city established in Portugal and home to the country's first royal family, then about an hour north of Porto, you can discover Guimaraes.
Things to do in Guimarães
The city is one of the Seven Portuguese Wonders, because of its rich history and architecture dating way back to the 10th century.
Spend your day here hiking Penha Mountain for amazing views, wondering the ancient old streets, exploring the Guimaraes Castle, Dukes of Braganza Palace and Sezim Manor.
We've also written an article about visiting Guimarães.
How to get to Guimarães from Porto
Curious on how to get to Guimarães from Porto?
It's fairly easy. You can get to Guimaraes by urban train from Porto's São Bento or Campanha stations. The train takes around 1 hour and 15 minutes (€3 each way).
You can also take the inter-city rail but is more expensive and doesn't actually save you that much time. Or take the bus that takes about one hour and costs €6 each way.
Best food in Guimarães
Eat at: Taberna Trovador for delicious tapas and local cuisine, while listening to live music. They have a varied menu with everything from sardines, to octopus, veal tongue and chicken gizzards.
Day trip from Porto to Aveiro
Well known for its many canals and bridges, the city of Aveiro is sometimes referred to as the "Venice" of Portugal.
Things to do in Aveiro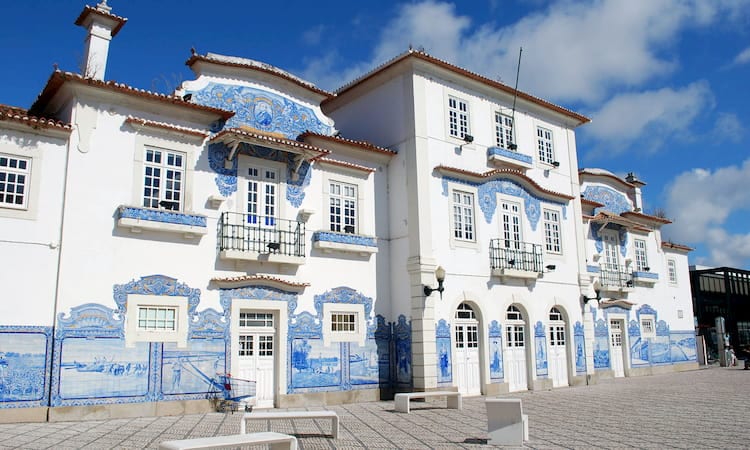 You can even ride on a gondola through the city, just like on the famous Italian archipelago. A day in Aveiro can be spent exploring the Aveiro Cathedral, admiring the city's São Gonçalinho Chapel and colourful buildings, strolling through the Santo António Park or along the nearby beaches.
Plan your journey to visit Aveiro in detail.
How to get to Aveiro from Porto
Getting to Aveiro from Porto: To get to Aveiro, you can take the urban train from Porto, which takes 55 minutes (€3.55 each way) from Porto's São Bento or Campanha stations.
You can also take a bus there, but it takes almost double the amount of time to reach Aveiro and costs €10.
Train it is!
Food in Aveiro
O Batista do Bacalhau, for traditional Portuguese food and Mediterranean meals; and as the name suggests, try their speciality bacalhau! We recommend booking a table in advance to avoid long queues.
Day trip from Porto to Viana do Castelo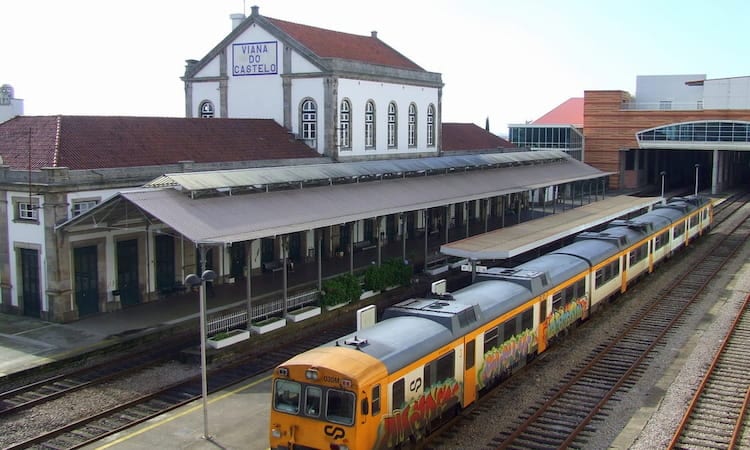 Another day trips from Porto is to Viana do Castelo, a Medieval city by the beach.
Just 45 minutes from Porto and you will arrive in the Medieval town of Viana do Castelo, which is also conveniently located right on the beach. And just as the city is named, you can expect to see a castle there, amongst many other incredible architectural feats that are hundreds of years old.
Things to do in Viana do Castelo
Spend your day here visiting the Santa Luzia Basilica, which is the city's most popular attraction, the former city hall building, the city's Gothic-style cathedral and the Fountain at Praca da Republica.
Getting to Viana do Castelo from Porto
The journey to Viana do Castelo can be done via train (1 hour and 20 minutes) or bus (1 hour), both costing around €8 on average.
See more information about transportation in Portugal and how to get around without spending too much.
Best food in Viana do Castelo
O Vasco Restaurante, established in 1977, has received Trip Advisor Excellence awards and is one of the city's favourites for seafood.
Day trip from Porto to Coimbra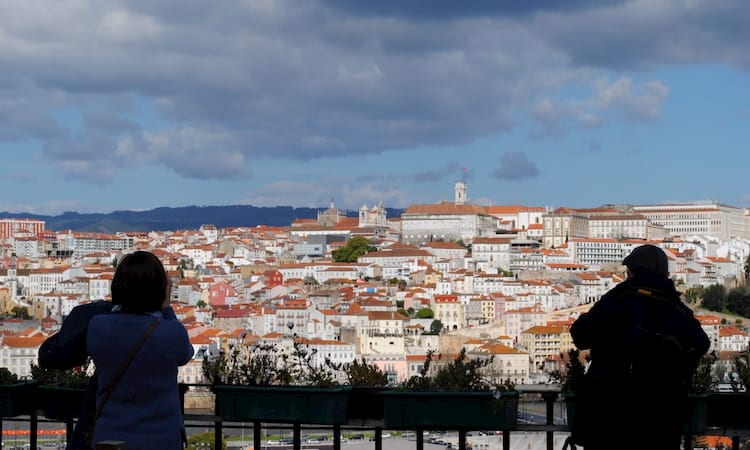 Coimbra is a medieval student town worth visiting.
A little bit further south of Porto is a beautiful university city with a medieval centre, a great variety of museums, delicious food and local wines to try.
The city is always a bustle of activity thanks to the many universities there.
Things to do in Coimbra
We suggest spending the day strolling through the city centre or going on a walking tour, visiting the exhibitions in the Machado de Castro National Museum, admiring the cathedrals and University campus, then walking through the lush Penedo da Saudade gardens.
See why you should visit Coimbra and the best things to do there.
Getting to Coimbra from Porto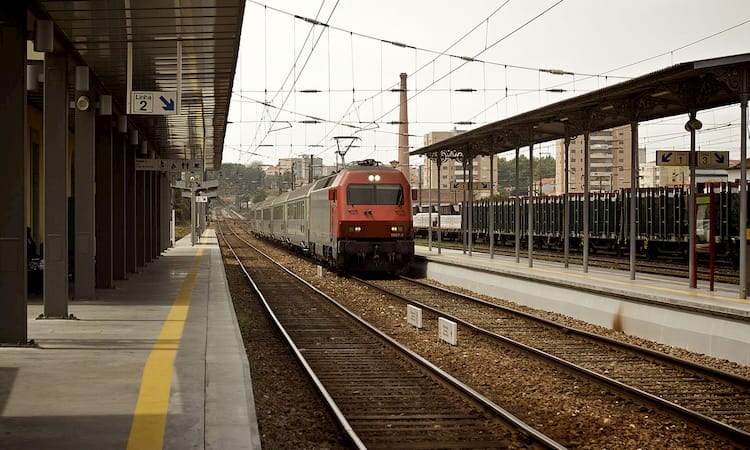 From all journeys in this article, this is the longest one.
There are two types of trains departing from Porto to Coimbra, taking around one hour and costing €12 (intercidades or alfa-pendular).
The bus from Porto also costs €12 and takes 1 hour and 30 minutes.
You can also take an urban train from Porto to Aveiro (3.55€) and change to another train from Aveiro to Coimbra (4€). It's cheaper, but it will take you at least 2 hours.
Best Food in Coimbra
Eat at: Notes Bar and Kitchen, for traditional Portuguese cuisine and a great wine list. Don't forget to try Bairrada wine and a sweet liquor called "licor beirao", the region's specialities.
Extra trip: Day trip from Porto to Douro Valley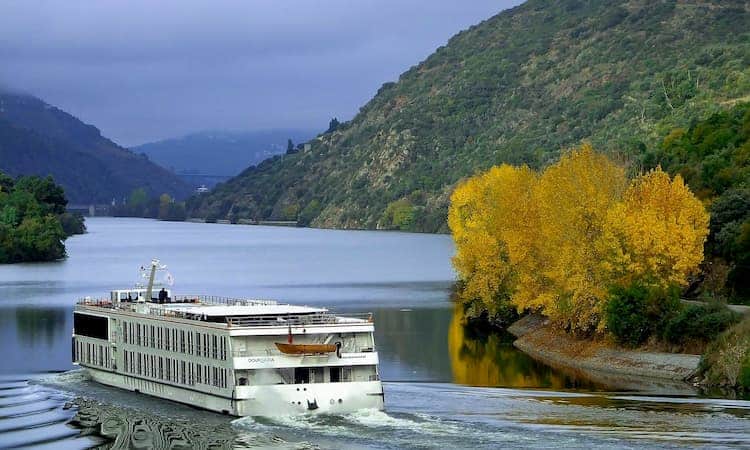 Another of our favourite day trips from Porto is none other than the famous wine region – the Douro Valley. We've described the trip in great detail in another article about the Douro Valley.
That's our list of favourite day trips from Porto! If we've missed any, leave your favourite in the comments. Otherwise, happy day-tripping!