Wondering how the Porto Metro works? If it's reliable? If it's safe? What are the schedules?
We answer these and other questions here in this article.
All about Porto Metro
The best way to get around and visit the city of Porto surely is by metro. Porto metro has an extensive line that covers all the main points and must-see places in town.
It's fast and operates every day (including nights and weekends).
Also, you should know it is the cheapest way to get from a point to another in the "Grand Porto Area".
Information about Porto Metro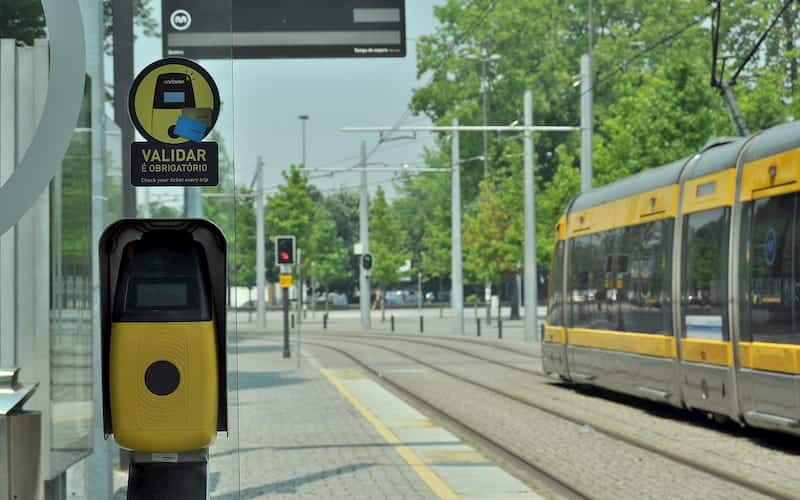 Porto metro operates with 6 lines distributed across the city, making sure it covers its most important points (not only for tourists but also for the people who live in the city, who use the metro a lot to work and to get home – see this guide for tips about living in Porto).
Did you also know that it can transport, on average, 9000 people per hour and per line?
Also, the total railroad extension is 67km long.
Impressive, don't you think?
In the meanwhile, you can subscribe to our newsletter to get more tips about Porto other cities of your preference.
Is Porto Metro Safe?
As it happens in other cities, you need to be attentive to pickpockets, as they can appear in any circumstance.
However, we can say that this is one of the safest means of transportation in Europe. Porto is an extremely safe city and its metro is no exception.
I have never had any problems in Porto Metro.
Some lines can, however, be a bit less safe than others, since they operate between neighbourhoods that are not the safest around.
But in general, there are no incidents in Porto metro, so you can use it as you need.
Is Porto Metro fast?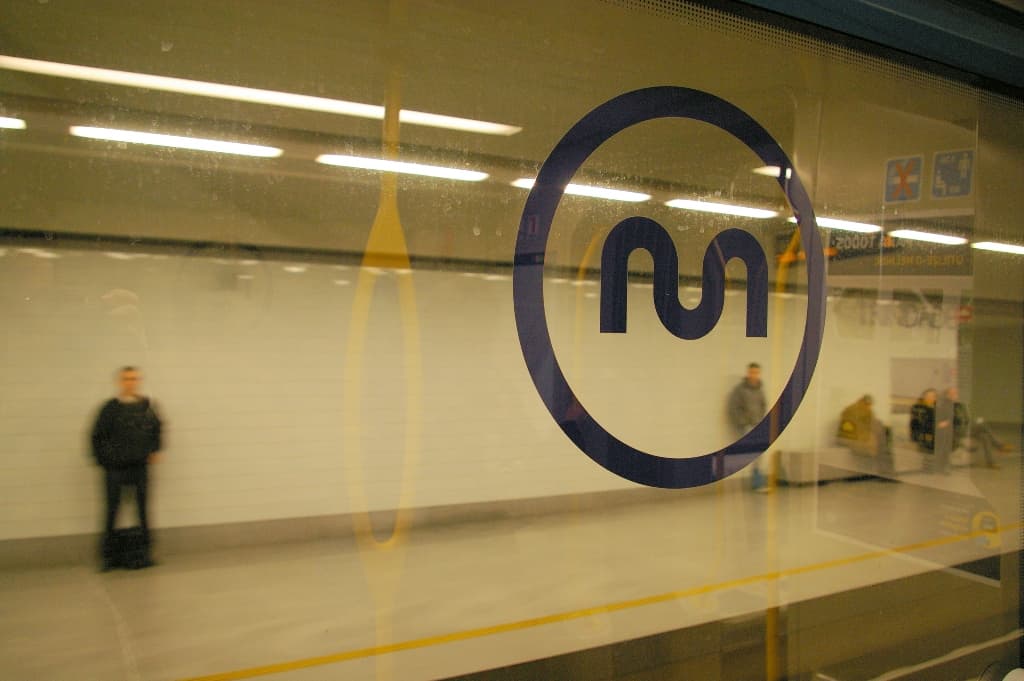 It is, indeed. You can get from Gaia to Porto in less than 10 minutes (in case you don't know, both cities are separated by river Douro and you need to cross a bridge to get from one side to the other).
The metro has 102 vehicles running all at the same time, so the speed is not a problem for Porto metro.
Is it a good alternative for tourists?
Yes.
Not only to use it in the city centre but also to reach other points of interest spread around Porto.
For instance, if you want to surf in Portugal or you love the beach you can easily reach the "beach cities" of Vila do Conde or Matosinhos using the Metro, without spending too much time and money.
If you want to go shopping in Porto, you can use the metro to go to Vila do Conde the Styles Outlet or to El Corte Ingles in Vila Nova de Gaia, again, using the metro.
How the Porto Metro works
It's time to tell you what you need to know when taking the Porto Metro.
1st Advice when taking Porto Metro: Avoid the rush hour
Or at least try to.
As we said, the metro of Porto is very much used by its citizens. It is very common to see people in a rush to get to work on time, so the most crowded hours can be between 7 am and 10 am.
The same applies in the afternoon when everyone wants to get home, so try to avoid the metro between 5 pm and 8 pm.
Of course, you can still use the metro if you really need it, but be prepared to wait a bit more than usual since carriages are more full and can take longer to arrive at their destination.
Understanding The map of Porto metro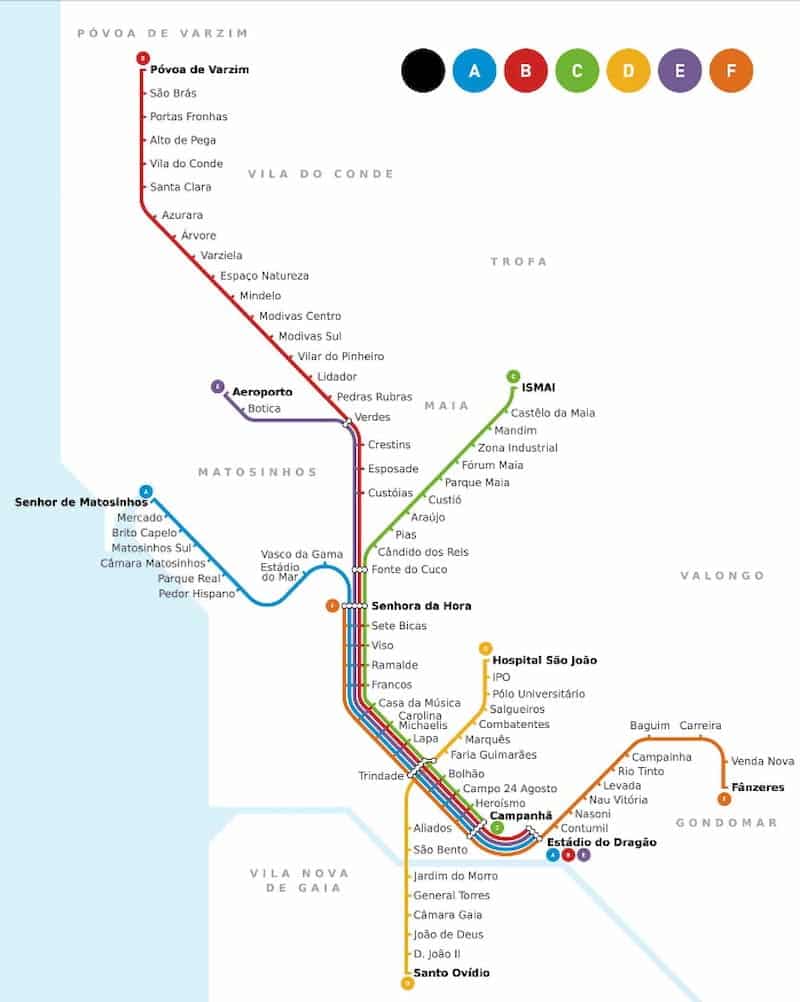 As you can see, the Porto Metro Map extends all the way from Vila Nova de Gaia, to Gondomar, Porto, Matosinhos, Trofa, Vila do Conde e Póvoa de Varzim.
That means that the Porto metro map extends to 7 cities!
Amazing right?
This is even greater for tourist who prefers relying on public transport in Porto to using private transfers or renting a car in Portugal.
The Porto Metro lines
The metro of Porto has 6 lines, all of them identified with letters and also colours:
Line A (blue);

Line B (red);

Line C (green);

Line D (yellow);

Line E (purple);

Line F (orange).
These lines connect the city from the north to its south. From Póvoa de Varzim do Gaia, you can travel through a various number of regions in the city.
But, besides these lines, you should also get to know Porto metro's zones, since the map is also divided by them.
See also 5 ideas for Day Trips from Porto that might interest you.
The Porto Metro zones
Porto metro has 12 zones. It is important that you know them since the price varies from zone to zone (some are more expensive than others). When you buy your ticket, you need to validate the zone in which you want to travel. Check them out:
N3;
N2;
N10;
N11;
C3;
C5;
C9;
C2;
C1;
C6;
C8;
S8.
If you're still confused about all these zones and lines, you can plan your journey on the official. You can find the link a bit below in this article.
Trindade Metro Station is the most popular one
Trindade is one of the most important metro stations on the whole map, if not the most important in fact. It's located in the centre of the city so, from that, you can understand why it is one of the most used and crowded stations.
Right in the back of Porto's city hall, Trindade connects all the 6 lines that operate in Porto metro.
From there, you can change lines and pretty much get to any corner in the city. You can also catch the bus from there if you wish.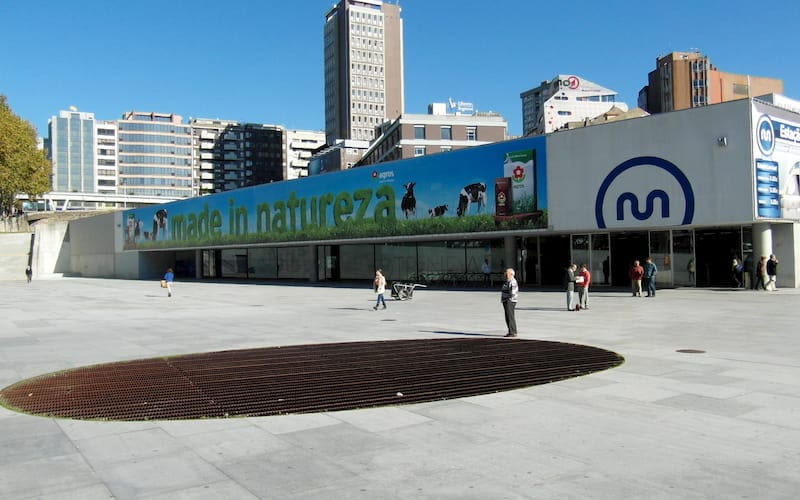 How to use Porto metro from the airport Francisco Sá Carneiro
Gladly, Porto's main airport is a metro station itself. Once you reach the arrivals, pick up your bags and pass through customs' check, you will easily find signs leading the way to the metro.
You normally have to exit the Porto airport, cross the street where you find taxis and transfers and then catch the metro on the other side.
You will hop on the purple line, also known as line E. From there, you can get to the city's centre easily.
The journey can last half an hour on average.
You can also change lines before or after you reach Porto's downtown.
Below you can check how to buy tickets and how much you can expect to pay (I think it's cheap).
How to buy tickets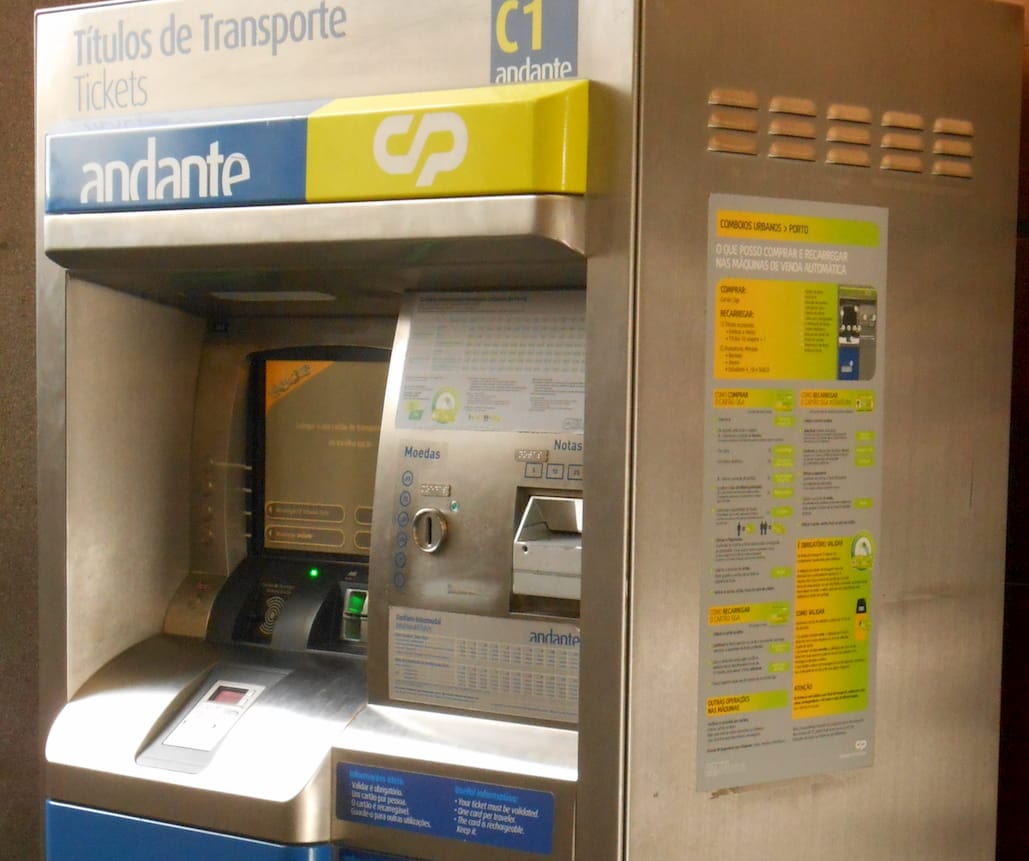 In every station, you can find a machine in which you can buy tickets.
Porto is one of the few cities I know (if not the only) in which there are no tourniquets, so all you need to do after buying tickets is to validate them in the yellow machines nearby and enter the metro.
How to pay
In those machines, you can use cash or credit card. Either coins and notes are acceptable, but this can change from station to station.
But in general, all of them accept cards. As easy as this may seem, you do need to know the line you want to hop on and also the corresponding zone in order to buy the right ticket.
From sending money to opening bank accounts in Portugal. We also advise you to see what we've written about Portugal Money.
Price per tickets
Price per journey in Porto Metro depends on how many zones you're going to travel through. That means that the shorter the journey, the cheaper it is.
Example of the price of Trindade to Casa da Música
For instance. If you need to go from Trindade to Casa da Música located in Boavista (a Monument – Opera House), you need to buy a Z2 (2 zones) ticket, which costs € 1,20.
You'll also need a card (where you charge your journeys) which costs € 0,60.
Example of price coming or going to Porto Airport using Metro.
Example of the price of Trindade to Airport
In this case, you'll need to get a card (andante – the blue paper one) as well, which costs € 0,60 and your journey will cost you €2.00.
How to validate the ticket
Once you bought it, you then need to validate the ticket before you enter the metro. This ticket is given to you in the form of a paper card that you must press against the yellow machines and wait for the green light and beep. You can easily find these, so don't worry.
That's easy, right?
How to get help
If you do need help through the process, you can ask the people who are in the main stations, such as Trindade, Bolhão, Campanhã, Estádio do Dragão or Aeroporto. Unfortunately, at smaller stations, you just find the machines and no help from the metro workers.
All of them are available in Portuguese and English, so you should be fine with no human help.
Do ask people around if needed. We're very friendly here in Porto!
Porto metro operating hours
Porto metro operates for the whole day. Its schedule is very precise and defined for each line and station, so you can always check the nearest carriage around. There is no "high season" or "low season" since the schedules are updated based on the Winter and Summer season.
The first train normally departs before 6 am and the last one around 1 am on the following day. Between carriages, the average waiting time varies from 5 to 20 minutes (mainly on weekends).
Special dates
Some dates in the city can get very crowded. São João, for example, which is a city holiday, or Queima das Fitas (a student party that lasts for a week and one of the reasons why you should study in Porto), get to have the metro running during the whole night (and not stopping at 1 am, but probably around 5 or 6 am).
Can I plan my trip online?
Yes, you can! Thank God for Internet, right? Porto metro has a very easy to use website with all the features you need, including a journey planner in which you can enter the station you depart from and the one you want to go to.
Then, you will find the quickest journey, the departing hours available and the estimated fare you will have to pay.
App Metro do Porto
Porto metro has a dedicated app that helps travellers get around the city. The app is free and available for Android and iOS and pretty much offers everything the site does but in a much friendly and ready to use platform.
Is it worth using?
It is, in fact. You can plan your journey in a quicker way and also know the price you'll have to pay. You can look up the lines you'll need to catch, the stations you have left before leaving the carriage and also set up notifications to advise you before your journey starts.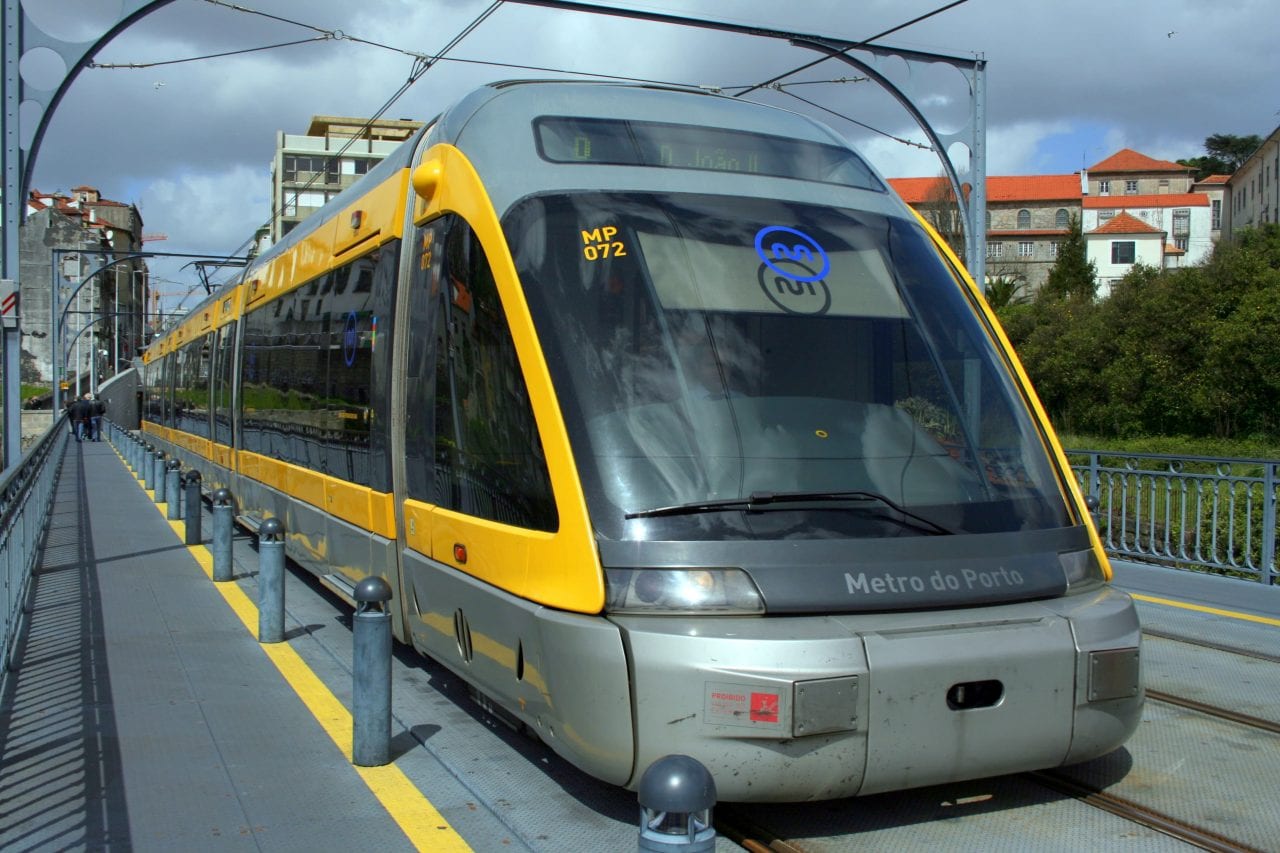 Connections between metro and train/bus
There are a lot of connections at Porto metro, so you can change trains and buses also. If you are enough attentive, you can hear the voice indications given inside the metro in the stations in which you find connections. The ones where you easily find these connections are:
Trindade;
Aliados;
São Bento;
Bolhão;
Campo 24 de Agosto;
Marquês;
General Torres;
D. João II;
Santo Ovídio;
Contumil;
Hospital São João;
Campanhã;
Estádio do Dragão.
It might be interesting to see the list of the most important monuments in Porto.
Tips to use the Porto metro
Since we have no tourniquets around, you may think you can travel without any ticket or payment. But do not think that, otherwise you can face the highest fine.
Keep your ticket
You should buy a ticket and keep it with you until the end of your journey since you can find security in the following stations (including the one you will leave).
As said, the ticket comes out of the machine in the form of a card, so it easy to keep it in a wallet or a pocket.
1 card per person
Each person travelling in Porto metro must have a card. You can't have only a card for two or more people since everyone must have a ticket. There are no group tickets at the machines, so you should not have a problem with that.
Check also the top 10 tourist traps in Portugal.
1 charge per journey
One journey means one charge. Keep your card around because it is rechargeable and you do not need to pay extra for another card – you just need to pay for the journey.
Metro alternatives
Porto is well served in public transportation.
You can also use the bus, tram, scooters but I have to admit that using a bicycle can be hard, especially in the city centre.
For those who want to see most of the city, they opt to buy the Porto card or buy an hop-on hop-off red line experience. It depends on your preferences.