Lisbon is a city full of history and some places are more than just places. Marquês de Pombal is one of them and, besides connecting important arteries of the capital, it also has an important historical context you would be surprised to find out.
Where is Marquês de Pombal
Marquês de Pombal is located in Lisbon, very close to the city's downtown. It is easily found by the great statute it has in the centre of the main square, that also serves as a roundabout for the traffic that circulates in the city.
Marquês de Pombal is right at the end of Parque Eduardo VII and connects the park with one of the capital's main streets: Avenida da Liberdade, also known as one of the top places to go shopping in Lisbon.
If you continue walking, you will eventually end up at the city's downtown and also the famous Terreiro do Paço.
How to get to Marquês de Pombal
Besides being a landmark in the city, Marquês de Pombal also is one of the most important places when it comes to transportation (not only public), being itself a metro station that connects with other means, such as buses. You can get there by metro, bus, taxi or other rented means.
By metro
Marquês de Pombal metro station belongs to the blue line and also has a connection with the yellow one, which goes to Odivelas. To get to this square we will then need to hop on one of those two lines:
Blue line: destination Reboleira or Santa Apolónia;
Yellow line: destination Odivelas or Rato.
It might also be useful to read about Lisboa Card, how it works, the price and benefits.
By bus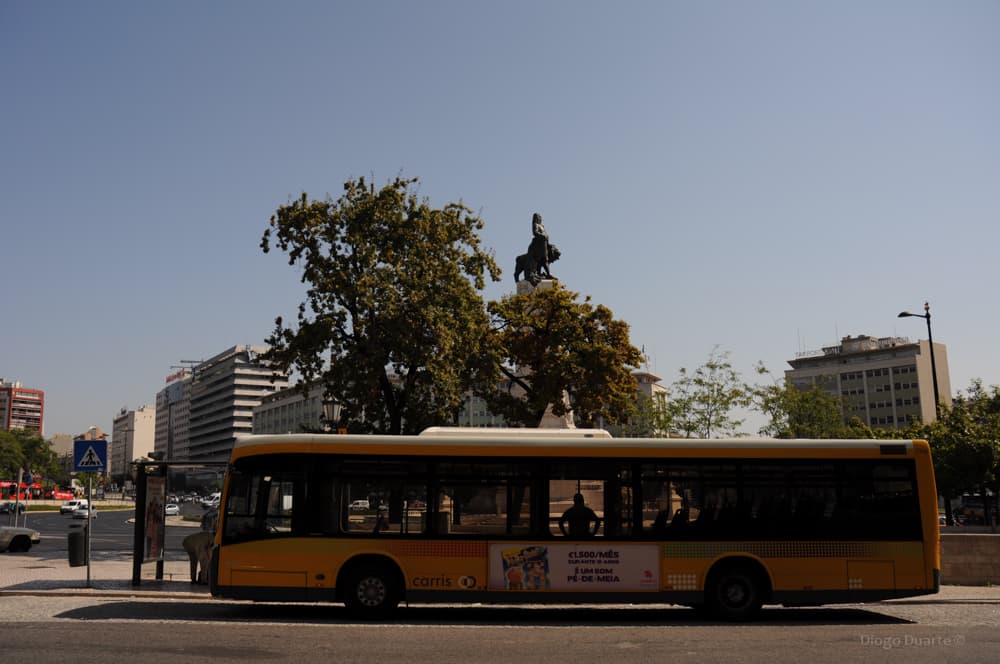 Marquês de Pombal also has a bus stop in case you need to change vehicles. It all depends on the place you are coming from, so you gathered the most important ones to make your search easier:
From Amora: you need to catch the bus 108, leave on Laranjeiro and then catch the 169 to Marquês de Pombal;
From Gare do Oriente: there are 5 buses doing this route, so you can choose from 727, 736, 738, 744 or 783;
From Barreiro: hop on the 317 or 410 in Verderena. Leave on Barreiro's terminal so you can go by boat to the other margin. In Terreiro do Paço, catch the 711 to Marquês de Pombal;
From Airport Humberto Delgado: you can either catch the bus 744 or the 783 and here's your guide in case you get lost at Lisbon's main airport;
From Loures: hop on the 336 or the 337 buses and leave in Campo Grande. There, you can catch the 736 bus to your final destination.
Close to Marquês de Pombal, if you're willing to walk a bit, you'll find other bus connections that will take to other points in the city (for instance, to Benfica, to Graça, to Ajuda, Amoreiras, etc). The best is to use an app like moovit or carris app (Website in portuguese but with links to download)
By taxi, uber, cabify, kapten, bolt and… something else?
There are a lot of taxis in Lisbon. Even though is it more expensive to use this transport mean, the truth is it is a lot more easy to travel on than other public transport in Lisbon. All you need to do is to find the nearest taxi rank and ask one of the available drivers to leave you in Marquês de Pombal.
You can also call one of these mobile numbers if you look for quicker service. If you're an app fan, you should check these 3 which are connected to the main taxi service in Lisbon: TaxiDigital, GeoSensi and TaxiMotions.
You can also call an Uber in Portugal a Cabify, a Kapten, or a Bolt. The most known one is Uber ofcourse, but they're all reliable and licensed in Portugal.
By bike or scooter
Nowadays, there already are some services that let you rent these types of transport, mainly bikes and electric scooters. For normal and electric bikes, some of the most popular services are Gira, JUMP (by Uber) and Lisbon Bike Rentals.
To rent electric scooters, which are very popular in Europe, you can choose a Lime. Either way, you need to circulate as a car would (in case you're riding a bike since they are allowed on the street) or drive by the sidewalks.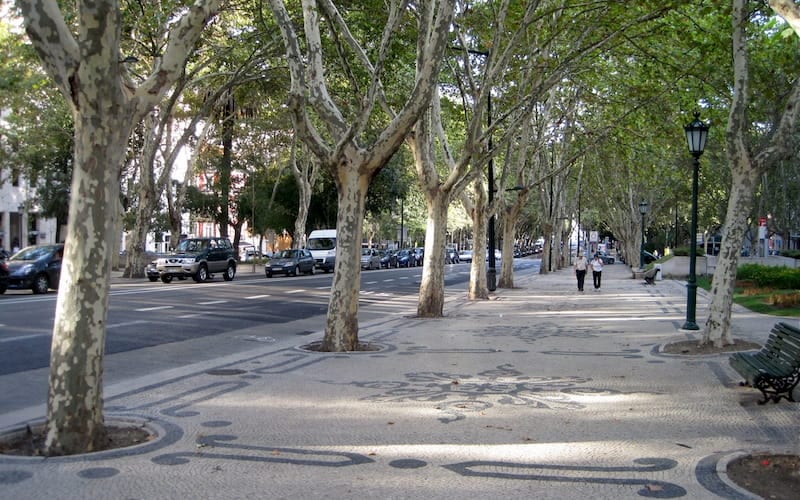 What to see in Marquês de Pombal
Since it is a square and, simultaneously, a roundabout, it essentially only has the statue to look upon. If you are curious about it, it is worth to go to the centre of the square to admire the work.
What to visit nearby
Being such a central place in the city, from there you can visit some important places and attractions. Here are some of them:
Monumento aos Mortos da Grande Guerra, in Avenida da Liberdade. This is a monument erected in memory of the fallen in the I World War;
Avenida da Liberdade, the street you can't miss for luxury shopping. You can find stores like Louis Vuitton, Gucci and Prada;
Teatro Tivoli BBVA, if you're a fan of theatre plays, check their agenda so you don't miss a show;
Praça dos Restauradores, which you find at the end of Avenida da Liberdade to appreciate the traditional Portuguese tiles;
Museu Medeiros de Almeida, located in Rua Rosa Araújo, very close to Marquês de Pombal and a must-go if you enjoy a tour at a museum;
Parque Eduardo VII is the place to go to enjoy impressive views over the city and also take a break in the middle of the park.
See more about the 25 best things to do in Lisbon.
Where to stay nearby Marquês de Pombal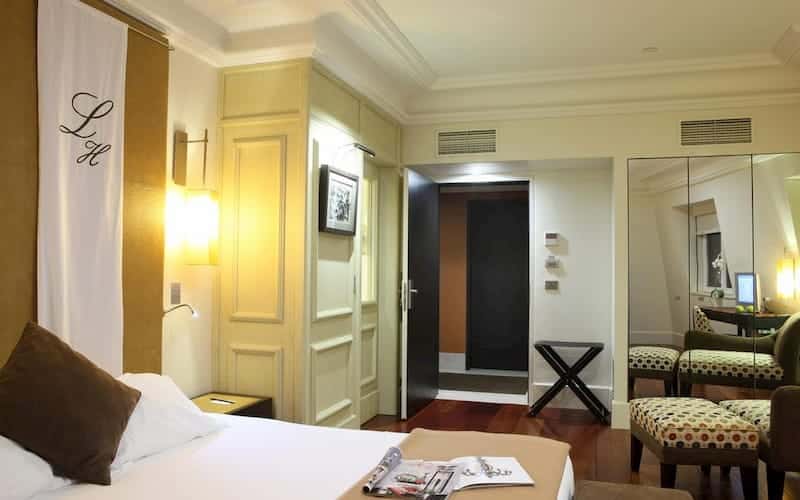 Lisbon has a lot of accommodations to choose from, whether you have a budget or not, or you prefer the best hotels, hostels or Airbnb. We have made a selection of the best places to stay nearby Marquês de Pombal.
Best hotels
Verified Hostels suggestions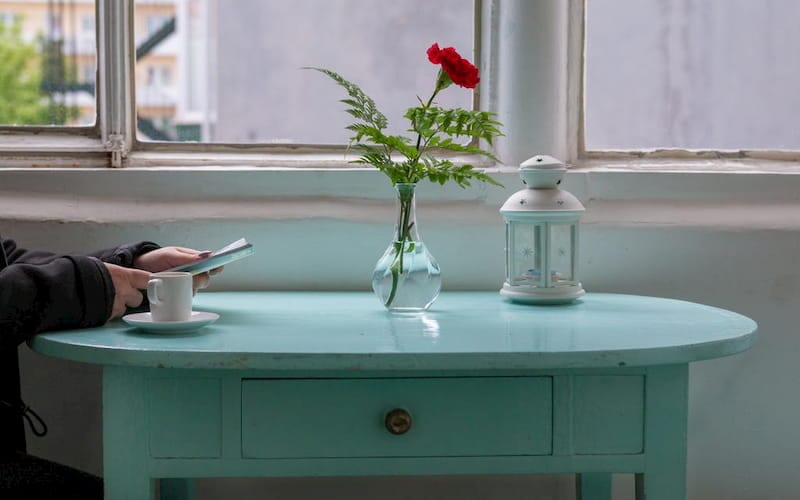 Airbnb
Thinking of renting an Airbnb flat in Portugal? Consider this before.
Best restaurants to go nearby
Lisbon is the city to go to if you want to try the best possible food. Portuguese food is one of the best in the world, but in the capital, you can find it all: from Asian to Italian and so on. Want to know the best restaurants near Marquês de Pombal? Check them out.
JNcQUOI: at Avenida da Liberdade, wonderful for refined cuisine;
SEEN Lisboa: at the Tivoli Avenida Liberdade;
Cervejaria Liberdade: also located in the same hotel, with a variety of dishes;
Olivier Avenida: this one belongs to one of the best Portuguese chefs, so you should not miss it at Rua Júlio César Machado;
Unique Sushi Lab: needless to say more, right? Find it at Travessa do Enviado de Inglaterra.
Do you need more suggestions? That's fine! We also have a great guide on the best restaurants in Lisbon.
Why is Marquês de Pombal important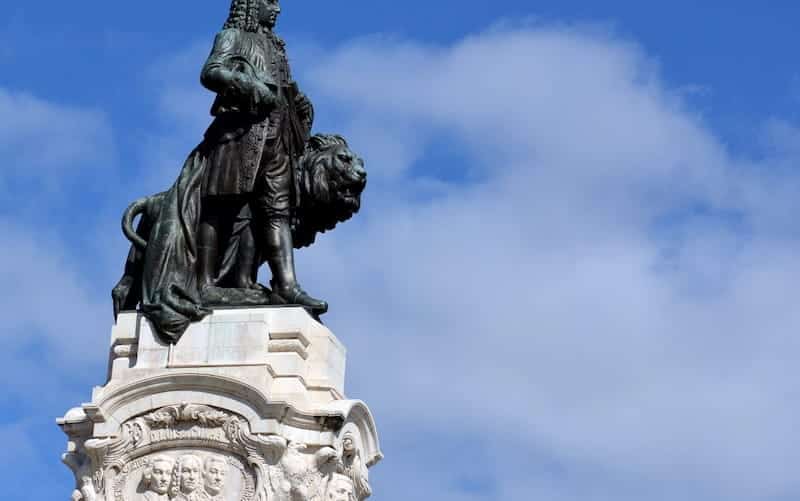 The Marquês de Pombal square was named after Sebastião José de Carvalho e Melo who was a noble liberal and one of the most charismatic figures in Portugal – and also the Marquis of Pombal, a region that belongs to Leiria. His work was crucial after the earthquake that hit Lisbon in 1755 and that is one of the reasons why there are a statue and a square in his name.
He had an essential role on the reconstruction of the city
Let's be clear, at least for the portuguese and especially for the citizens of Lisbon, his job was critical for the future of the city. He helped with the reconstruction of the city using structures that, at the time, were innovative for being antiseismic.
One of the construction strategies used was Estrutura de Gaiola, widely known for holding buildings against the imminence of seismic activity.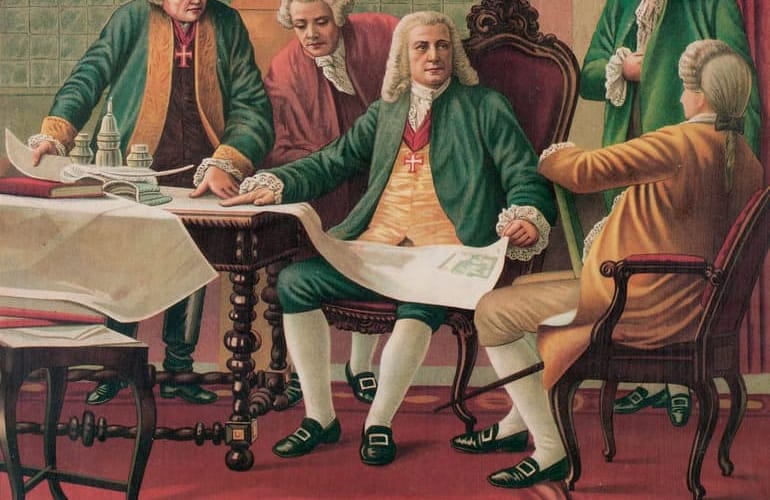 This is the main reason why Marquês de Pombal (Marquis of Pombal) was so important, not only to the city but to the entire country. Lisbon, as we know it nowadays, owes pretty much of its construction to Sebastião José de Carvalho e Melo.
It is true, however, that the way buildings were constructed at the time may not hold up in the possibility of another earthquake nowadays, but his contribution was, in fact, considered unreal at the time. For that, the way Lisbon found to honour such a remarkable figure in the history of the city was to erect a statue of him and name the square in his memory.
Curiosities about Marques de Pombal in Lisbon
Marques de Pombal is the spot usually choosen by Benfica Fans to celebrate cup of championship victories.
On those days, thousands get together to party all around the majestic roundbout.
And Marques de Pombal turns red.