Are you interested in buying a property in Porto? Do you want to know what the real estate market is saying in Porto?
Read this article and then decide whether owning property in Porto is for you.
What's going on with property in Porto?
Porto's property market has moved on from the effects of the economic crisis in Portugal that led to a crash in the prices of real estate. Now, the current reality of the property market in Porto is one where the demand for properties is more than the supply and this has led to an increase in the average price of real estate in the area.
Is there a housing market bubble in Porto?
Generally, the property market in the major regions of Portugal is experiencing a market bubble. This has been going on for a few years now, especially due to the Golden Visa scheme and the explosion of tourism in Portugal in the past few years.
Although Lisbon is probably the region with more inflated property prices, rent prices and valuation of property have also gone up considerably in Porto. For example, an apartment (one bedroom) for rent in the city centre used to be around €400 per month, now it's €600 per month.
Stay in touch with everything about living and money in Portugal by subscribing to our FREE newsletter.
Is it a good time to invest in Porto?
As of right now, it would be a good time to invest in property in Porto because the current trend of prices looks like they will continue to rise for the foreseeable future although the prices may tank if the demand from abroad slows down. It's also a seller's market in the real estate sector right now, so if you get a great deal you should close it as soon as possible.
Can foreigners buy property in Porto?
A foreigner can buy property in Portugal without too many hassles. For non-Portuguese nationals, the process for buying property in Portugal does not require any special paperwork. It is advisable to use experienced realtors and lawyers so you avoid scams and have the proper legal documentation done.
Where are the best areas to buy property in Porto?
Ribeira
This is the hippy neighbourhood of Porto. If you are buying mainly for commercial purposes or for generating rental income, Ribeira is one of the best neighbourhoods to make such an investment. The average prices in Ribeira are higher than in other parts of Porto.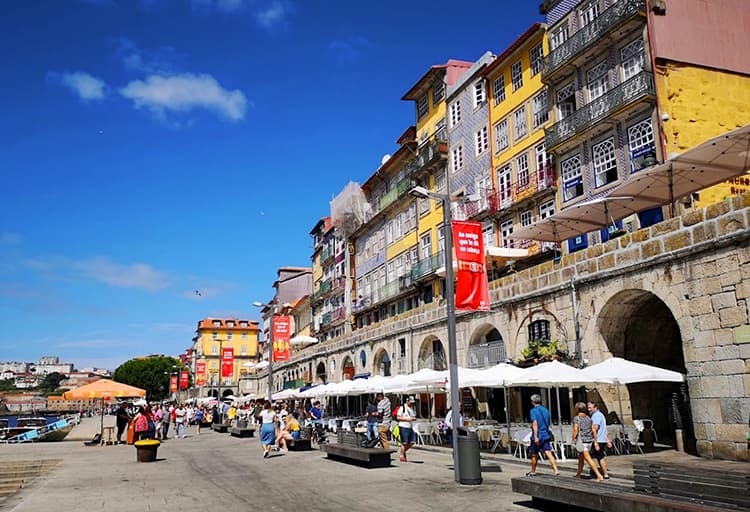 Campanhã
If you are looking for an alternative to buying a property in the city centre in Porto, Campanhã is also a good place to own property in Porto. There is lots of activity in the area and the average price of properties are slightly lower than other parts of Porto.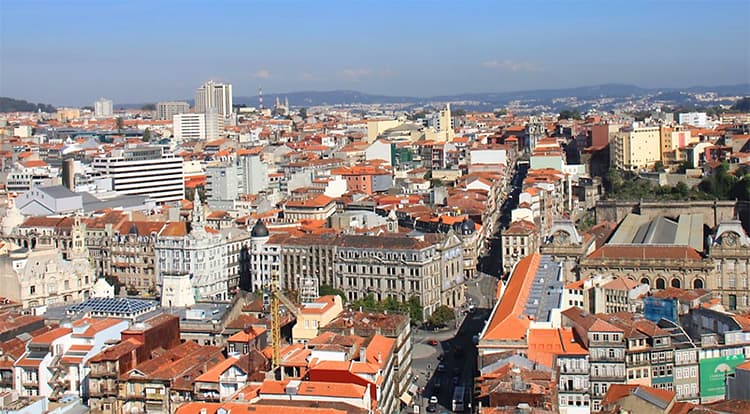 Foz do Douro
This is the "Hollywood" neighbourhood of Porto. The properties in Foz do Douro are luxurious and elegant, you need to have deep pockets to buy a house in this area but it's close to the ocean and many have spectacular views.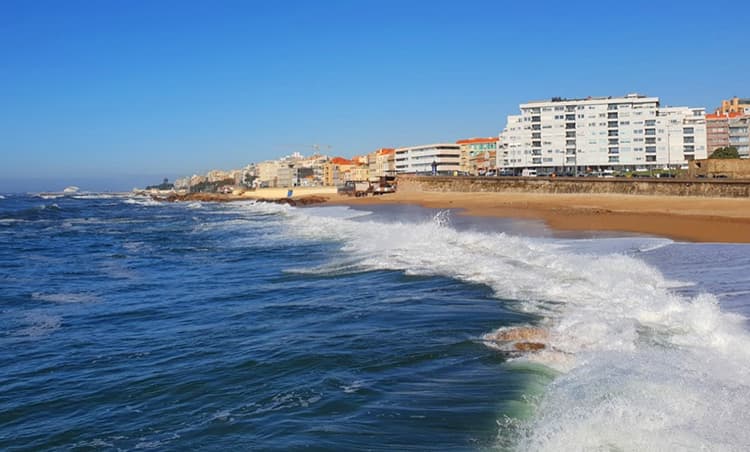 Vila Nova de Gaia
Vila Nova de Gaia is a different city from Porto across the Douro River, but expats living in Portugal choose to buy a house in this neighbourhood because it is a very family friendly area and it's well-connected with public transportation.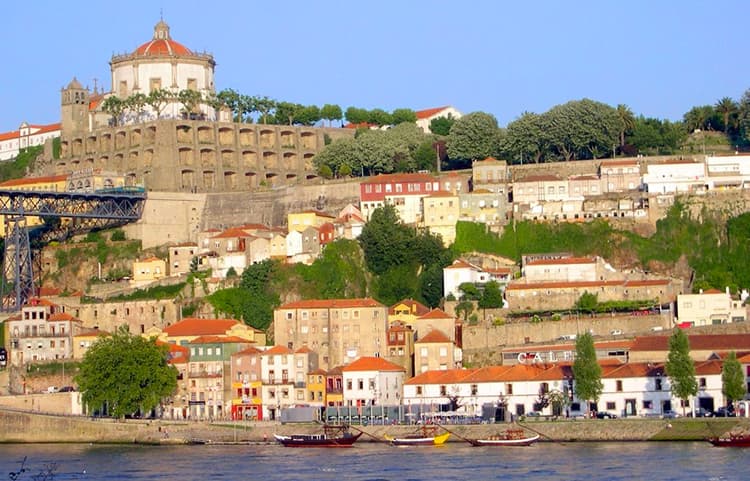 Vila do Conde
Another area gradually attracting expats is Vila do Conde, about half an hour north of Porto, which is seeing new developments. Prices in this area are still lower on average than in Porto city, but expect it to increase soon due to the growing interest of foreigners wanting to own homes in the area.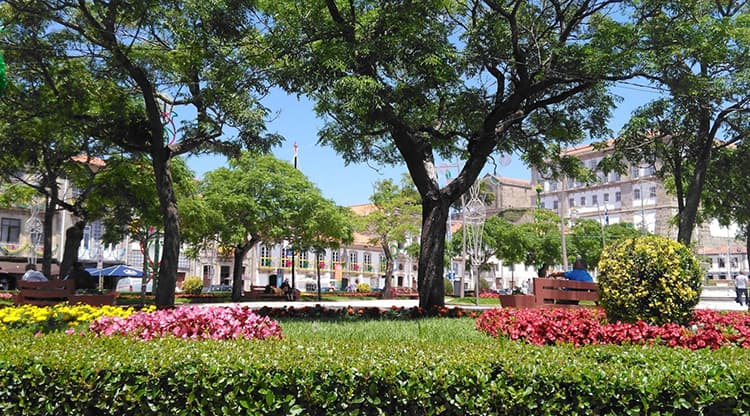 Generally, in the city, it is easier to find apartments to buy while for full houses and homes, you should consider outside the city centre.
What are the prices for homes in Porto right now?
The prices of property in Porto right now ranges from €100,000 to €600,000. But in the Foz do Douro neighbourhood properties are more expensive and generally very luxurious. The average price per square meter to buy an apartment in the city Centre is €2,000 while the average price per square meter to buy an apartment outside of the centre is €1,500.
Check property prices in Portugal
If you'd like to know the prices per neighbourhood in Porto, or any other city, there is a tool (created by the national institute of statistics (ine.pt) that allows you to verify the prices of real estate in major cities in Portugal (cities that have more than 100,000 inhabitants). Please note that the website is in Portuguese but it's fairly easy to use.
You might also be interested in:Property in Lisbon
What about renting a property in Porto?
Renting an apartment in Porto is nothing to difficult, it is just that the sizes of the apartment these days rarely justifies the amount being paid for rent. The average price for rooms in a shared apartment with other people is about €200 a month while a one-bedroom apartment in the city centre is on average, €500 a month.
You might also be interested in reading: Rent an Apartment in Lisbon or Porto, a Local's Guide
Which cities are close to Porto?
Porto is the main business hub in the north of Portugal, but it's also surrounded by other good cities to live in or even own a home.
Some of the cities nearby Porto are:
Braga
Braga is only an hour's drive from Porto. It is a beautiful city to live in with a low cost of living. Braga is also home to the University of Minho, one of the top 10 universities in Portugal.
Guimarães
Also, a one-hour drive from Porto, Guimarães is a peaceful city and one of the most affordable cities to live in Portugal.
Best websites to find property in Porto
Most real estate companies in Portugal list properties for sale or rent on their websites and some also have mobile apps which helps make searching for property easy.
Some of the best websites to find properties are:
Invest in property in Porto
In conclusion, investing in property in Porto is a smart investment now, especially for commercial purposes or to qualify for the Portuguese Golden Visa scheme, although in some quarter's experts believe the property market in Porto is still a risky investment to some extent. Basically, I would say follow the market trends closely to know when to buy and know when to sell. Whatever you choose to do, don't take too long deciding.
Did you find this article useful in your search for property in Porto? If you have any comments or questions, drop us a line below.