Lisbon has so much to see that only a few days of holidays won't be enough for you to see everything. If you are a tourist and you want to make the most of the city, you will need to plan a week vacation or visit the city multiple times.
The capital city is known for its wonderful viewpoints, unique and typical little streets as well as buildings covered in tiles, the famous tiles (azulejos).
However, there is also a national monument which is usually not on a tourist's radar, but very significant for Lisbon and Portugal in general: the Lisbon Pantheon.
National Pantheon Lisbon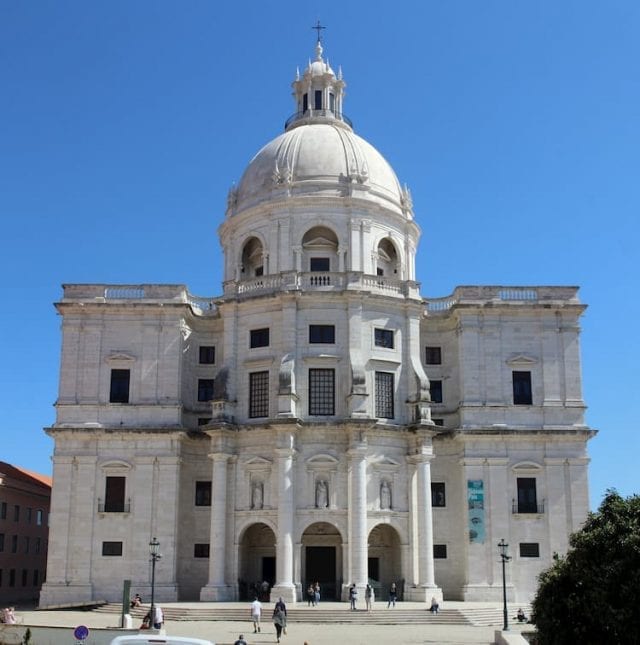 Lisbon's National Pantheon is in Alfama, a nice and picturesque neighborhood in Lisbon (near another important and very interesting monument: The Monastery of São Vicente de Fora). The pantheon itself is situated in what used to be the church of Santa Engrácia.
This church was desecrated in the seventeenth century. It was the theatre of a robbery which led to the death of an innocent person.
According to the legend, it is said that this person before dying cast a curse on this building. Because of this curse, Santa Engracia was desecrated and rebuilt.
Nowadays, it's a place where you can see the tomb of the most recognizable and worldwide known personalities in Portugal.
For example, the Lisbon Pantheon houses the tomb of Almeida Garrett (a leading figure of the Portuguese literature of the nineteenth century), the tomb of Amália Rodrigues, the famous Fado singer and many more.
Let's have a look at more personalities that were given the honor to be buried inside this building.
Does history and art interest you? See our article on the top 15 Lisbon museums.
Panteão Nacional Burials
Part of the history of Lisbon and the history of Portugal is inside this building. You can find presidents, navigators, poets and every person that left a great mark on Portuguese history.
Amália Rodrigues
As I mentioned before, in Lisbon Pantheon you can find the tomb of Amália Rodrigues.
She is the iconic singer of Fado. A music heritage in Lisbon that can be traced back to 1820, typical of bars and cafè, nominated by Unesco world human heritage.
See our article on Top 10 Fado Clubs in Lisbon: Where to Enjoy Traditional Portuguese Music.
Eusébio
Another worldwide known personality that had the honor to be admitted into Lisbon Pantheon is Eusébio.
Also known as Pérola Negra (black pearl). You probably know him as well, as he is a legendary football icon who won many titles with Benfica including two champion's league titles.
Sophia de Mello Breyner
Sophia de Mello Breyner is another famous personality that has the privilege to rest in this important building.
Born in Porto in 1919, she is a very famous and talented poet and writer. She is also the second woman after the fado singer Amália Rodrigues to have this honor.
Almeida Garret
Also, in the Lisbon Pantheon, you can find also Almeida Garret. He is one of the most important personalities for Portuguese literature. He stood out as a poet, novelist, orator, politician and journalist.
Almeida Garret was also very passionate about theatre. He wrote a great number of playwrights and was a major promoter of theatre in Portugal.
Aquilino Ribeiro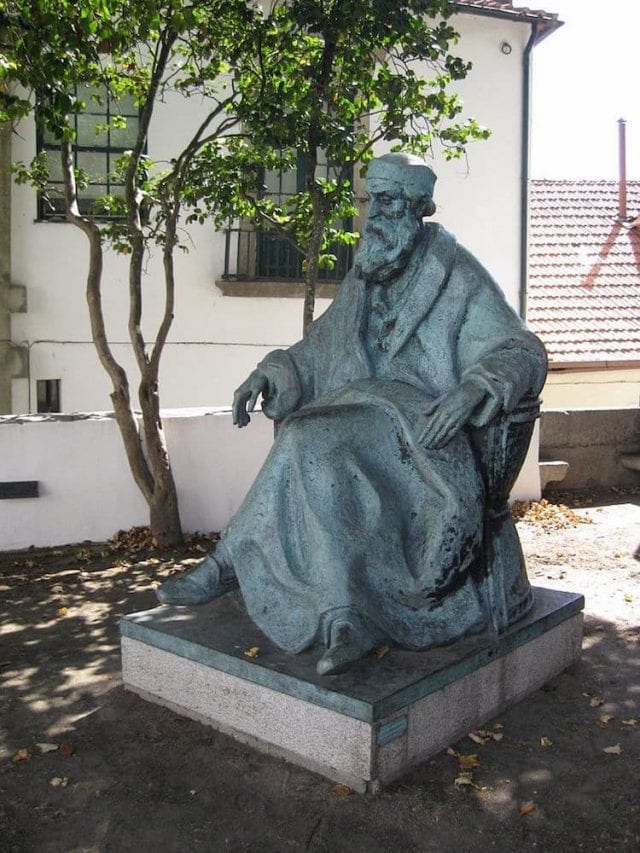 Another very important personality you can find in the Lisbon Pantheon is Aquilino Ribeiro.
He is arguably the most famous, iconic and talented Portuguese novelist of the twentieth century. He was also internationally recognized and nominated for the Nobel prize in literature in 1980.
Since you're going to be in Alfama, you might like to explore one of the coolest and oldest antique markets in Lisbon. 
Guerra Junqueiro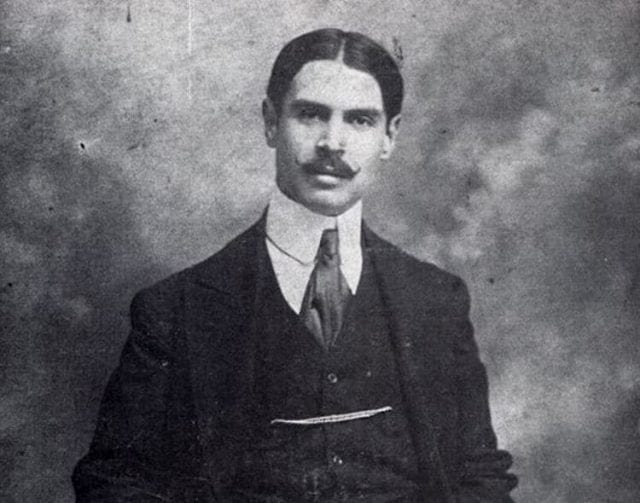 Buried also in the Lisbon Pantheon is Guerra Junqueiro: you might not know him, but he is part of the history of Portugal.
He was a member of the House of Representatives in Portugal and dedicated a major part of his life to the Portuguese political matter.
Apart from being a politician, he was also a poet and a journalist. His works are also very significant because it inspired the 1910 Portuguese revolution that gave the start to the first Portuguese Republic.
Take a guided tour through Lisbon and visit some of the most emblematic monuments with Lisbon by Tuk Tuk Guided Tour: City of Neighborhoods.
Lisbon Pantheon Lisbon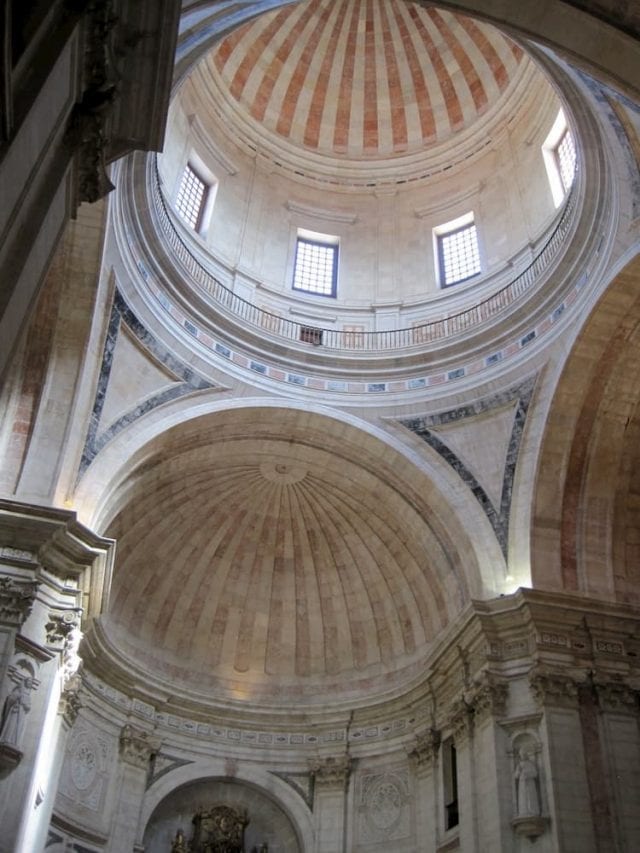 Nacional Pantheon Lisbon Opening Hours
There different ways in which you can visit the Lisbon Pantheon.
The first option is to go there within the opening hours. It is open each day from Tuesday to Sunday (from 10 am to 5 pm) and closed on Christmas, on the 1st of January and the 1st of May, Easter Sunday
It is also possible to book a visit in advance, this way it is possible to visit after the opening hours.
How to get to the Lisbon Pantheon
The Lisbon Pantheon is very accessible. There are a lot of buses that serve this neighborhood.
The bus numbers on this route are 12, 34, 35, 704, 759, 781, 782.
National Pantheon Lisbon Entrance Fee
The entrance fee is only €4.00. Travelers with 65 or older get a 50% discount. There's a special price for families, 2 adults and 2 children will also pay 50%.
This fee grants you access to the Church. There you can see the tombs of the most important personality of Portugal. It also gives you access to the Terrace (that gives you a magnificent view of the City).
However, if you don't want to pay an entrance fee at all, you should go there on Sunday mornings or during national holidays.
TIP: You might also be interested in buying the Lisbon Card, with it you'll have free entrance at the National Pantheon in Lisbon and many other monuments.
Read all about the Lisboa Card and all it's benefits right here. 
Lisbon Pantheon parties
There are many ways to use this building. Now, it is also legal to book it for a concert, a theatrical representation, a cocktail and for other genres of parties.
If you have the chance to do it, you will have the possibility to have your party in this super fancy location. Anyone will fall in love with it.
However, if you want to have a super exclusive party, please be advised that people might be upset. Because using a national monument for such purposes might be considered an offensive thing to do.
This happened with the party for the Web Summit. The prime minister of Portugal showed its discontent for the decision to hold the Web Summit dinner party at Lisbon's National Pantheon.
He considered this decision an offense to Portuguese heritage and culture.
Curious about the best places to relax and enjoy the best views in Lisbon? Read our article on the best rooftop bars in Lisbon.
Should you visit the National Pantheon Lisbon?
I bet that after this quick look at the Lisbon Pantheon you want to see by yourself. No problem, as you saw, it is open almost all year and free on Sundays.
It is a very nice chance to get in touch deeply with Portuguese culture (and to have an amazing view of the city).
If you happen to be in Lisbon, we strongly recommend a visit.