Melgaço is one of the lesser known Portuguese villages. Nonetheless, it's also a very charming and picturesque village with a beautiful landscape and lovely vineyards.
It is also part of the vinho verde wine route near the Minho river and home to the renowned Alvarinho wine (a special caste of green wine).
Historically, it's also a town with a deep historical heritage as there are vestiges since prehistorical times as well as several megalithic monuments from that period.
Where is Melgaço
Melgaço is the northernmost town of Portugal. It's situated in the Viana do Castelo municipality in the north of Portugal along the Minho river, 150 km (93 miles) from Porto. It also borders Spain and its only 52 km (32 miles) from the Vigo airport.
Discover the 5 most interesting villages around Porto with our day trip guide. 
Getting to Melgaço
From Porto, you can go to Melgaço by bus. The bus ride takes about three and a half hours. See Rome2rio for different ways to go to Melgaço.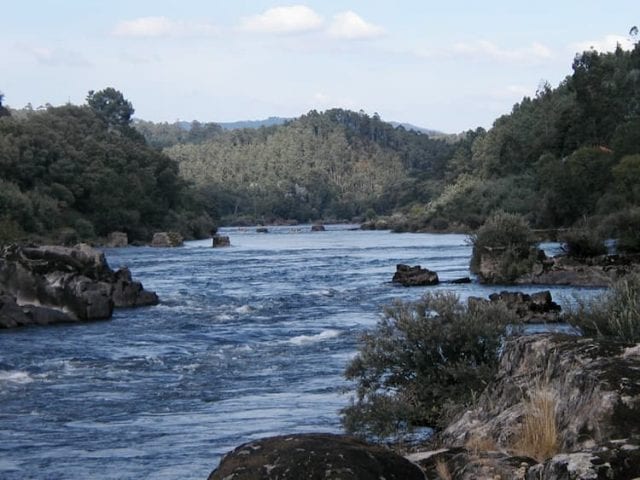 Melgaço Weather
The weather is generally nice most of the year, although, there is a lot of rainfall in the winter and a chance of snow. The average yearly temperature in Melgaço is between 12°C (50°F) to 26°C (78.8°F).
The warmest months to visit are August, July, and September. However, you can also visit anytime between April and November as the weather is mostly pleasant in these months.
What to do, see and visit in Melgaço
Melgaço Castle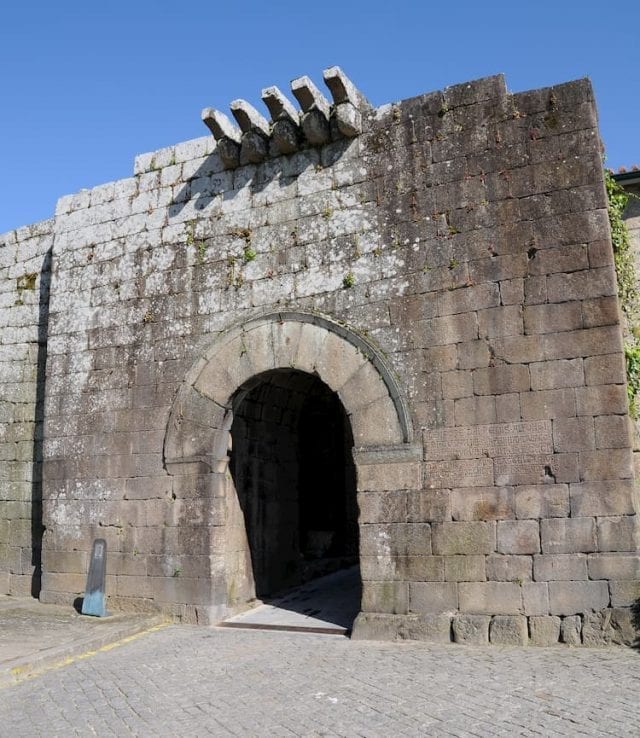 Built between the 12th and 13th century, situated at the top of the hill overlooking the village. It served as a strategic fort especially protecting Portugal from invasions from Spain. The summit offers unobstructed views of the surrounding hills, Peneda-Gerês National Park and the village.
Melgaço Mother Church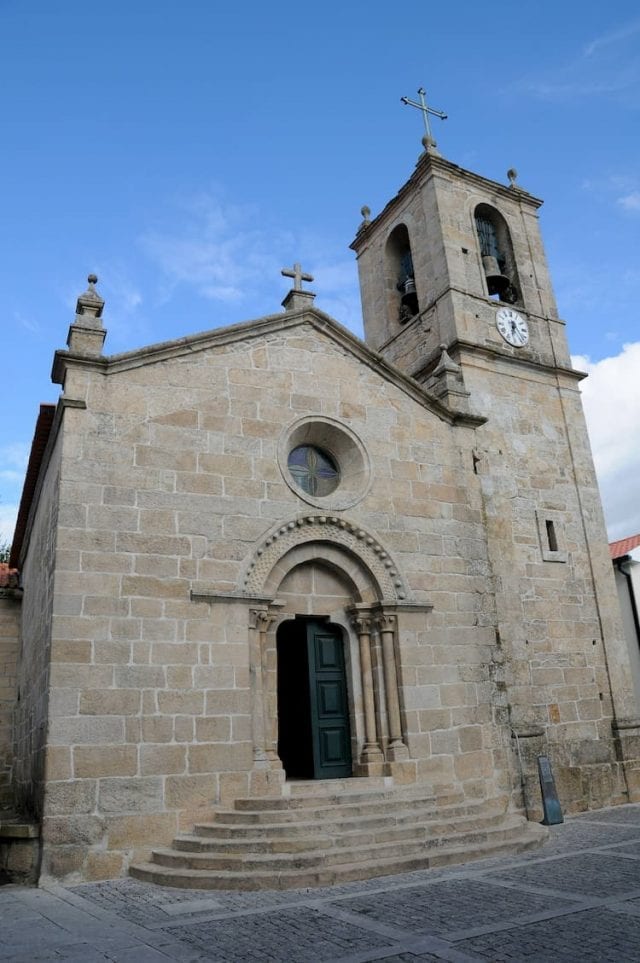 Also built in the 12th century, located in the historic center of the village, you will find the Mother Church, which is sometimes referred to as the Church of Santa Maria da Porta. The most important thing to see here is the interior of the church, it houses an altarpiece dating as far back as the 16th century.
If you can, stop by Porto and visit the most interesting monuments in the Northern capital.
Solar do Alvarinho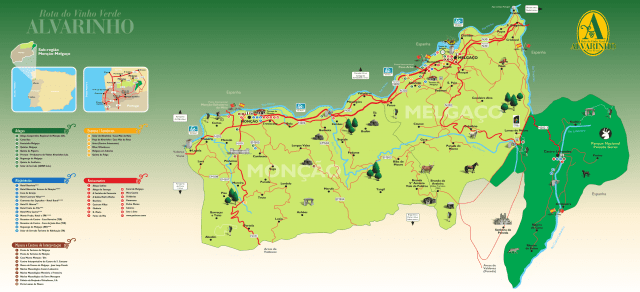 This is a must see in Melgaço especially for vinho verde lovers. In this place, you will see several brands of Alvarinho wine, some of which are available for tasting. There are also regional and traditional products for sale here.
Take a vinho verde tour with wine tasting, starting in Porto with Get Your Guide.
Archaeological Ruins of the Republic Square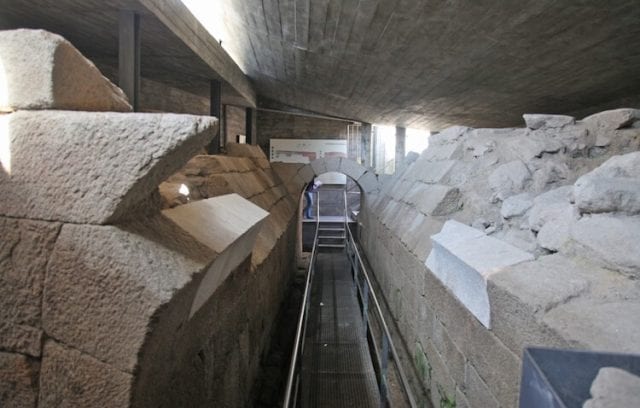 Situated in the historic center of Melgaço, close to the Mother Church and Solar do Alvarinho, you can explore the ruins of the republic square.
To gain access, you will have to take a few stairs down as it is underground. In there, you will see a collection of well-preserved archaeological ruins and some vestiges related to the old fortress.
The Cinema Museum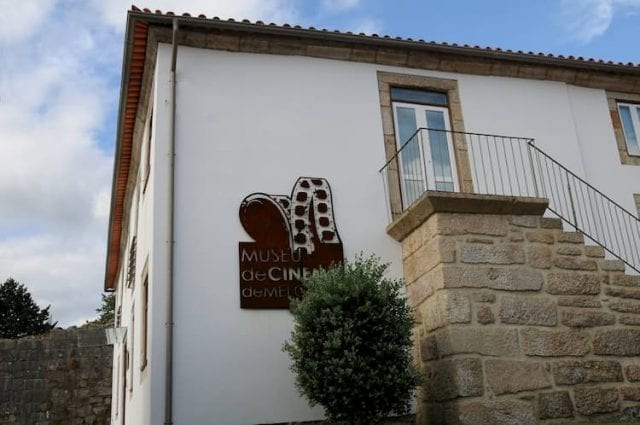 If you are a film and cinema enthusiast this is unmissable, here you will see exhibitions related to the history of Cinema.
These collections include posters and photographs, silent movie time machines, modern film equipment and more which have been curated over time.
The museum also houses an extensive collection of the famous French filmmaker Jean-Loup Passek, whom the museum is named after.
Trails near Minho river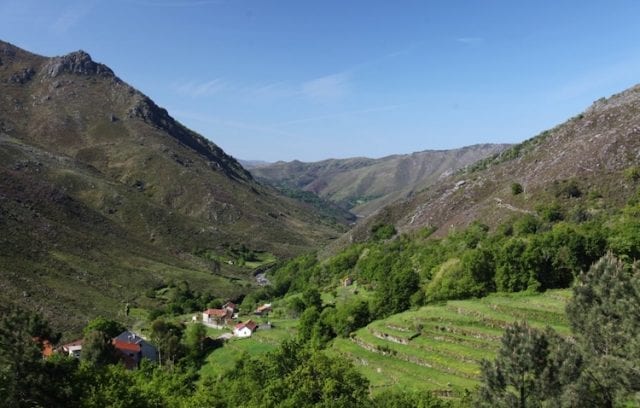 If you like walking or hiking, the trails in the village around the Minho river are perfect for nature walks. Some of the trails near the Minho are:
Lamas de Morouro Interpretive Rail – This is a small route located very close to the Peneda-Gerês National Park through the beautiful rural landscape of Lamas de Mouro. Click to start planning your trail.
Curro da Velha Trail – This route is about seven kilometers, between the Serra da Peneda and the Laboreiro Valley. Plan your trip with this guide.
If you would also like to engage in some other fun activities in Melgaço, you will have a few options some of these activities include canyoning, rafting, hydrospeed, rappel, and pendular jump.
Meanwhile, make sure you subscribe to our newsletter and don't miss out on any insider tips.
Hotels in Melgaço
In Melgaço there is a mix of accommodation options to choose from. These options include hotels, guest houses and hostels. Below are five accommodation options;
Monte Prado Hotel & Spa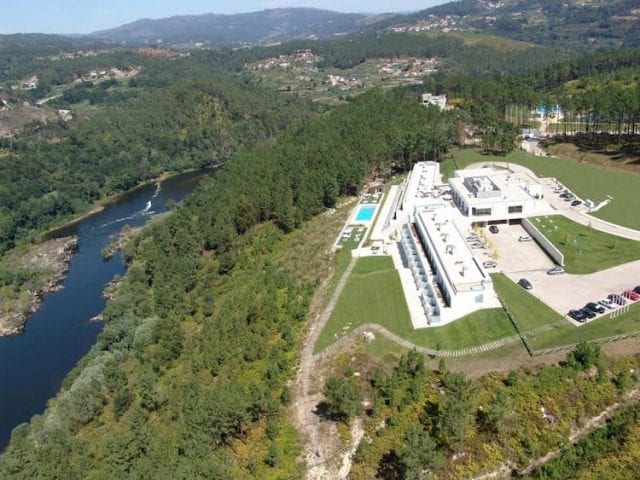 This hotel offers great views of the Minho river and the Galician hills. In addition to this, it features a Spa, indoor and outdoor pools as well as a beautiful restaurant. The average price per night is €49. Click here to book a room
Hotel Boavista I
This is a family run hotel situated close to the Thermal Spa Park in the village. It features a Portuguese restaurant, two pools and tennis courts. The average price per night is €52. Book here.
Hotel Rural Reguengo de Melgaço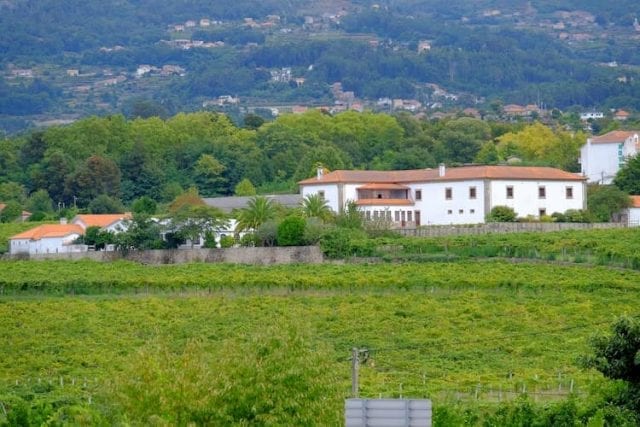 Surrounded by vineyards near the Minho river, this rural hotel unit offers a quiet and peaceful stay. The average price per night is €75. Book here
Solar Do Castelo
Nicely situated in the historic center, this accommodation offers quick access to some of the attractions like the Solar do Alvarinho and the cinema museum. The average price per night is €89. Book here.
HI Melgaço – Pousada de Juventude
This is a hostel accommodation unit in the center of the town with a garden. The average price per night is €41. Book here.
If you are keen on seeing more historic villages in Portugal see our article on 7-holiday villages in Portugal.
Restaurants in Melgaço
Melgaço offers a rich gastronomical experience that should not be missed by anyone who visits.
The Alvarinho wine, local cheeses and sausages, as well as special dishes of cod, loin, veal or kid, are things you must eat here. There are several restaurants that offer great local cuisine some of which are: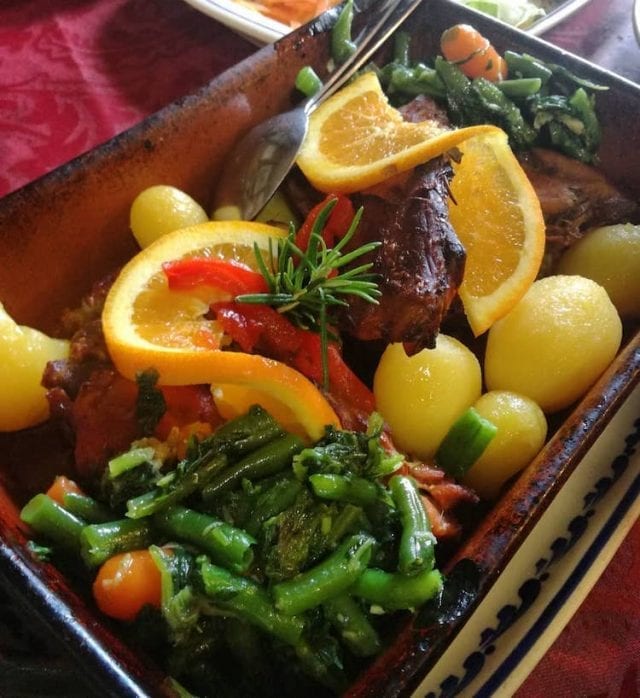 Adega Sabino is a cozy restaurant with nice Portuguese and Mediterranean dishes as well as a great wine selection.
Adega do Sossego is an excellent place to eat local Melgaço cuisine and try some aguardente de Alvarinho or other green wines.
Restaurante Mini Zip is a typical traditional restaurant that offers local cuisine that is moderately priced.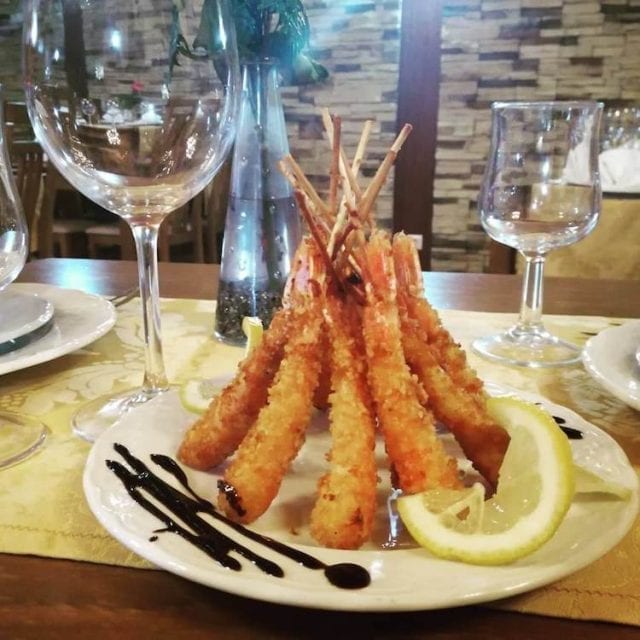 Tasquinha Portela is another place to eat in Melgaço. You will find typical Portuguese dishes here that are moderately priced.
Chafarix is a restaurant with great ambiance, live music and tasty Portuguese food. It is also a good place to have either lunch or dinner.
Interested in knowing more about typical Portuguese food? See our article on typical Portuguese food.
In all, I hope this article helps you make your own itinerary for visiting Melgaço. It is one of the best nature destinations in Portugal.