Tourist traps exist everywhere, but if you are aware of them, they are easy to avoid.
Scammers have increasingly taken advantage of the large and growing number of visitors in Portugal.
If you are planning a visit to Portugal, don't stress; we've listed the top 10 scams you should be aware of, so you can worry less and enjoy more.
Top 10 tourist traps in Portugal you can easily avoid
These top tips are mostly concerning visitors to Portugal but they also apply to those that live here.
1. Restaurant appetisers
When eating out at a restaurant in Portugal, the waiter or waitress will automatically serve you appetisers (couverts) like olives or bread, butter and cheese. In some countries this is customary and often free. But in Portugal, you will pay around €2 to €3 for these on your bill at the end of your meal. It is best to pay attention and politely ask if they are free of charge.
If you don't want any appetisers, simply tell the waiter.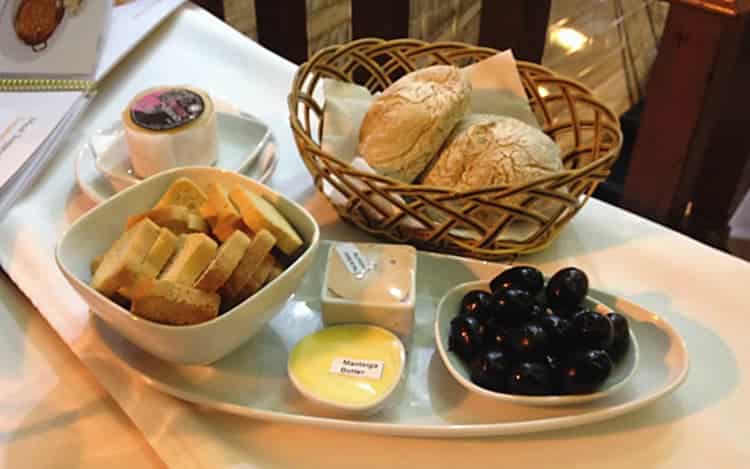 In Lisbon, there are some great restaurants, you might like to try these: Lisbon Restaurants.
2. Pickpockets
From wondering the streets of Baixa to navigating your way through Alfama, you are bound to bump into lots of people on the winding, narrow streets of Lisbon. However, scammers often use this tactic to get hold of your valuables.
They might pretend to bump into you, or maybe they stopped suddenly so you would bump into them, all while an accomplice grabs your phone or wallet and runs off. Our best advice is to be sure your valuables are always secured and that you're aware of your surroundings.
3. Fake discounted tickets
Standing in line for a tourist attraction such as the Tower of Belém ("Torre de Belém") can often be a long and timely ordeal. Many scammers will use this to their advantage and attempt to sell you "discounted" tickets on the streets.
Unfortunately, these are usually fake and once you get to the attraction, you will find you not only have no ticket, but are also short on money.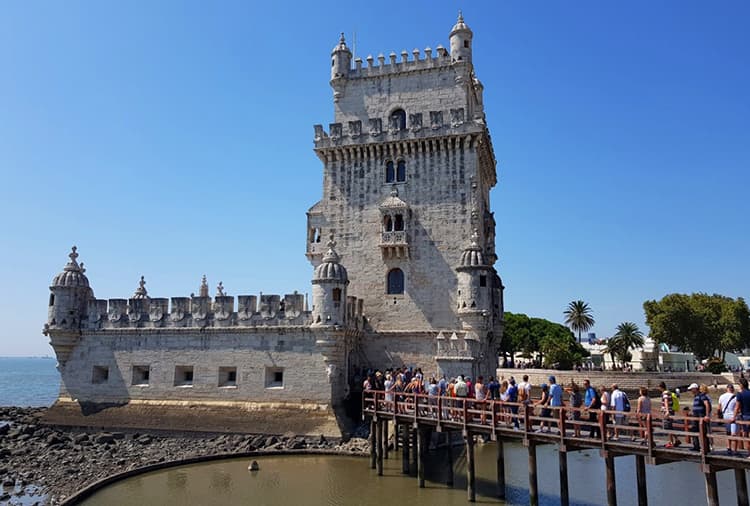 The best advice we can give you is to never buy tickets off people you meet on the street and to get in line early to avoid the long queues.
Want to know which monuments to visit in Lisbon? Have a look at: Top 10 Monuments in Lisbon.
4. Fake property rental
Probably the worst scam to come across is a property or holiday rental scam. With lots of students headed to Portugal for exchange programmes and so many tourists needing accommodation throughout the year, there is a rising risk of nasty scammers taking supposed rental deposits or worse, full payments from desperate victims.
There is nothing worse than arriving at your pre-paid accommodation only to find that it doesn't exist.
Telltale signs include a newly listed apartment, reviews that are only good, a price too good to be true, and the owner usually wanting the payment up front or via an unusual method.
Our recommendation is to only rent from a trusted, well-known website like Airbnb and use only a means of payment that can be tracked and refunded if necessary.
5. Job scams
For those wishing to join the workforce in Portugal, sadly, sometimes an offer is not all it seems. Scammers have started taking advantage of job seekers in Portugal, who are often given false promises of work opportunities, only to learn later that it was all a scam.
The most common methods for these scams are:
Advertising a job on a legitimate portal for a bogus company;
Advertising a fake job for a well-known existing company; or
Pretending to be a recruitment agent and directly contacting a potential victim.
To avoid any such scam, be sure to research the company thoroughly and be wary of providing any personal information or money to someone. While time consuming, it is better in the long run to be safe than sorry.
Looking to move to Portugal and find a job? We can help. Have a look at Work in Portugal.
6. Parking scam
Looking for a car park is a difficult task in Portugal, especially in Lisbon where most parking spaces require a resident permit.
When you enter a car park, you will sometimes see men directing you into a parking space. In return for finding the space and keeping watch of your car, they ask for a tip of a euro or two.
There is no obligation to pay and many people are happy to pay a small amount rather than risking the scammer scratching their car!
Find out more tips about driving in Portugal here.
7. "Hashish, Marijuana, Cocaine"
In Portugal's big cities like Lisbon, Porto and even the Algarve, you will too often hear the words "Hashish, Marijuana, Cocaine" whispered into your ear. And while on a late night out, the idea of lazing by the river and lighting up sounds great, it is unlikely the drugs these people are selling you are real.
Instead, you are likely to end up paying €50 or more for some liquorice or baking powder, which will hardly keep the party going.
Find out more about drugs in Portugal by reading: What's Legal in Portugal?
8. Late night street vendors
In areas like Bairro Alto in Lisbon, where there is lots of nightlife activity, you will definitely be approached by men selling fluoro fedoras, heart-shaped sunglasses, bracelets, cigarette lighters – you name it they will surely have it.
They tend to target people in bars (like drunk people) who will have no problem spending €20 too much on a fedora that will probably be lost by the end of the night.
Now, the "trap" part of this scam is simply the price. The vendors are generally friendly people and don't force anyone to buy their party goods. Just be aware of how much you pay for them.
9. Taxi fares
Taxis are legally obliged to turn on the taximeter when driving passengers. A common scam in taxis is the one where a taxi driver will propose a fixed fare instead of using the metre and they will tell you that it is cheaper.
This doesn't happen too often in Portugal, but if it does, it is usually when going to and from the airport.
A fare from the airports in Lisbon or Porto to their respective cities costs an average of €15 and no more than €20. Be sure to check the distance between the average time and that of your hotel.
When you get inside the taxi, ask how long it will take to get there so you know if he is taking on you along the correct route.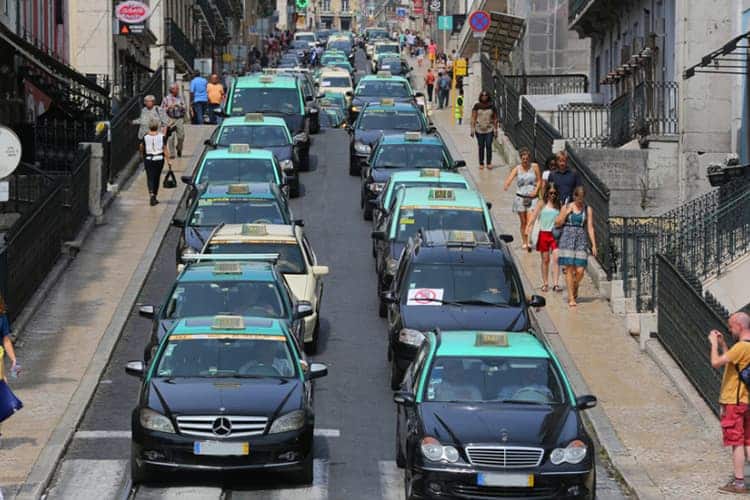 Stay informed about everything to do with visiting Portugal by subscribing to our newsletter today!

10. Currency exchange rates
When travelling to a foreign country, you will often need to exchange cash for the correct currency. Many currency exchange offices in Portugal and other countries in Europe use different exchange rates than the ones first presented in their front window.
At first glance the exchange rate is often very favourable, but when it comes to the actual exchange of your money, many types of commissions and fees are applied, making converting your money into euros extremely expensive.
The best way to avoid paying extra fees is to use your bank card as much as possible or exchanging money in your home country.
You can also check out our TransferWise article for another way to send money to Portugal.
Avoiding the tourist traps in Portugal
Overall, the tourist traps and scam that happen in Portugal are very minor and very rare. As long as you keep these potential scams in mind, travelling to Portugal can be a painless, budget-friendly, and an incredible experience.
Don't be put off travelling, just be cautious.
Do you know of a tourist trap that we have not mentioned here? Let us know in the comments below.