When was the last time you took some time off to do you?
I know those beach holidays and cocktails at the pool must have been amazing, but you can't deny needing a few more days to recover from your actual holiday.
A yoga retreat adds real purpose to travel by treating your mind, body and soul. This means you return feeling refreshed and ready to take on everyday life with a positive and renewed mindset.
We have uncovered the best yoga retreats in Portugal.
Portugal is a top destination for yoga retreats
Portugal is listed as a top Yoga Retreat destination. BookYogaRetreats has listed Portugal as the fourth-best yoga destination worldwide, among others which include Portugal in their top ten.
Continue reading as I share details about the best yoga retreats across Portugal.
Be sure to subscribe to our newsletter and continue discovering all things Portugal with us.
Best time for a yoga retreat in Portugal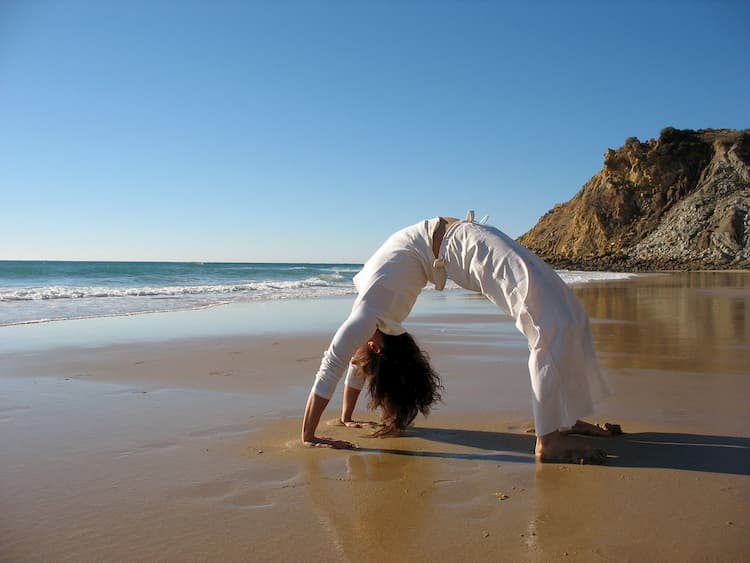 Portugal is famous for its great weather and boasts over 300 sunny days a year. Summers are long and hot. Days are still warm during Spring and Autumn, and although winters are cold it is still mild compared to Europe standards.
Because of this, yoga retreats offer packages from Spring through to Autumn. Although a few continue throughout Winter. On the other hand, yoga holidays are generally available throughout the year.
As yoga is a time for meditation, you may prefer to avoid peak season crowds. Alternatively, plan your wellness trip in the still warm months during Spring and Autumn. Most of Portugal's rainfall occurs from November to March so keep that in mind when choosing retreats without covered or indoor classes.
Have a look at this article which covers Portugal's weather in more detail.
Yoga retreat Vs. Yoga holiday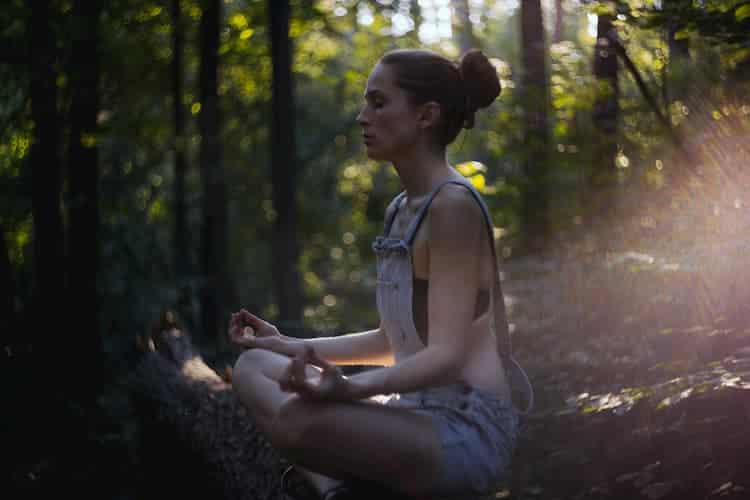 It is important to know the difference between a yoga retreat and a yoga holiday. If not, you may find yourself being over or under immersed in the experience, depending on your preference.
Book your Yoga Retreat with Tripaneer.com
With Tripaneer.com you can book the best yoga retreats in Portugal for a very affordable price. Instant confirmation. Flexible cancellation policy. 
Tripaneer.com -
Book an unforgettable experience in Portugal today
Yoga retreat
Yoga retreats usually have specified dates to begin a program, a daily program, and rules that apply.
These rules could be following a very strict vegetarian diet and being aware of noise levels at all times.
You may also find yourself in a location which is far from tourist activities, although also away from light pollution to enjoy peaceful starry night skies.
A great benefit of a yoga retreat is being completely immersed in the experience, having access to certified yoga instructors with optional one-on-one time while surrounded by like-minded people.
Yoga holiday
For those who are new and curious to wellness travel, and aren't ready to go cold turkey just yet, I have included a few Yoga holiday recommendations as well.
Yoga classes allow guests to participate in the daily classes regardless of when you arrive or leave. A good healthy breakfast is usually included although you may still eat anything you would like to.
You will still be close enough to enjoy local restaurants, bars and tourist attractions.
Best yoga retreats in Portugal by location
Yoga retreat in Lisbon
The center of Lisbon may have too much hustle and bustle going on for a secluded Yoga retreat. Taking a short 30-minute drive out and you will find these favorites.
The Salty Pelican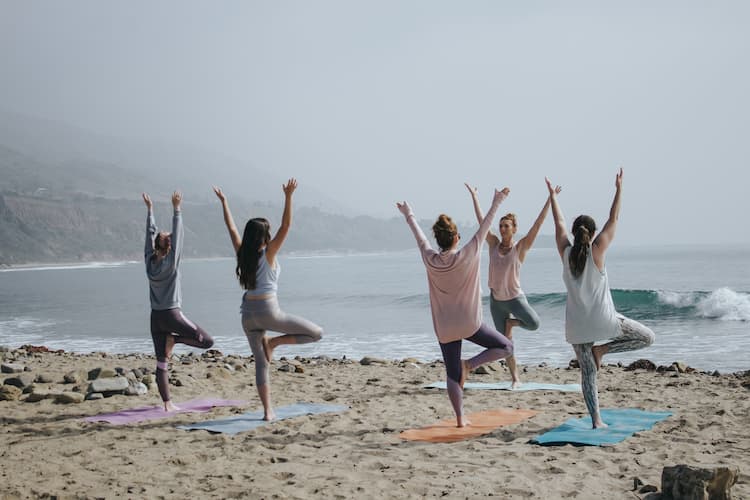 A breathtaking sunrise, the sound of waves breaking on the shore and stimulating Yang Yoga is how your day starts at The Salty Pelican in Cascais.
Located right by the seaside, The Salty Pelican is both a Surf and Yoga Retreat, as many other Yoga retreats are in Portugal.
Great people and good vibes are what they are all about, and looking at their successful reviews they certainly are.
Choose between a 3 or 7 days yoga and massage retreat. The program includes Yin and Yang yoga sessions by certified instructors, one Ayurveda massage and a healthy breakfast daily. The 7-night package also includes a semi-private meditation class, a sunset meditation hike, and two dinners.
Rates start from €205 per person for a short 3 nights stay and €480 per person for 7 nights.
The Lodge Portugal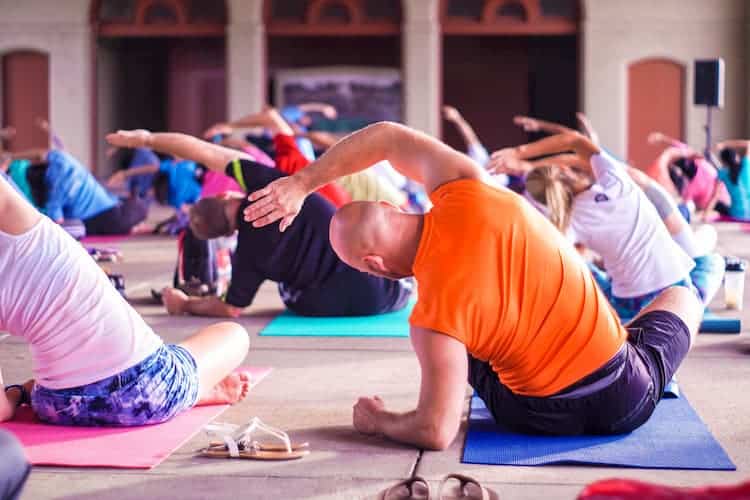 Further up the coastline in the Natural Park of Sintra, is The Lodge Portugal. This unique venue combines most activities that travellers love and yoga is, of course, one of them. Adrenaline junkies and yoga enthusiasts come together and share in the positive energy.
While on retreat relax in the sauna and jacuzzi or keep fit in the fitness area.
Yoga Retreat Lisbon
Set in a traditional Portuguese apartment in the neighbourhood of Alfama, Lisbon, Yoga Retreat Lisbon allows you to step and explore the Old City easily and is within walking distance of restaurants and tourist attractions.
Book the 4 days one on one InHouse Yoga Retreat at €540 for 4 days and 3 nights.
Sleep in boutique accommodation and enjoy a healthy organic breakfast. One on one yoga classes tailored to suit your body type is provided by the certified Forrest yoga instructor Hilke.
Yoga retreat in Ericeira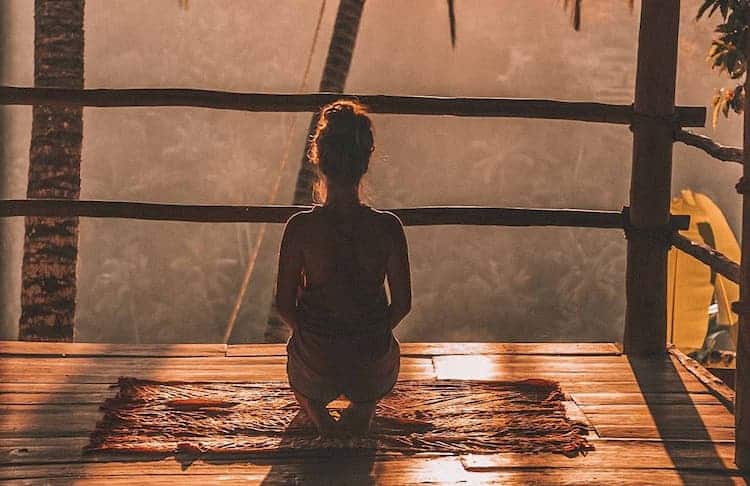 Ericeira is a charming fishing town and surfing hotspot along Portugals stunning Silver Coast.
Because surf and yoga retreats are often combined, some of the best yoga retreats in Portugal can also be found in Ericeira.
Quintinha do Mar
Surrounded by nature in the tranquil area of Serra de São Julião sits Quintinha do Mar. Their space offers apartments and rooms for accommodation and indoor and outdoor spaces for yoga classes.
The Yoga retreat offers a Yoga Week retreat which includes 6 nights accommodation, breakfast, lunch and dinner, 15 hours of yoga and meditation and one ayurvedic massage.
Rates begin at €660 per person. To make a booking or have a detailed look at their program, click here.
Almashala
"A paradise for the Yogis, a place of bliss, peace, and discipline" is how Almashala describes the magical space which they have created.
Almashala is designed to be more than just a venue, it provides guests with a deeper spiritual experience and fully immerses guests in the art of yoga. During the retreat, you get to learn more about yoga techniques, its secrets and philosophy.
Book The Art of Vinyasa package for a 7 day immersed in nature experience.
Packages start at €490 for 4 days for 7 nights. Highlights include daily brunch and dinner, 2 yoga practices per day, daily meditation and pranayama sessions as well as evening activities.
Yoga retreat in the north of Portugal
The most romantic city in Portugal, Porto, adds a few more of the best yoga retreats in Portugal.
D'Alijo Retreat Centre
D'Alijo is a yoga retreat centre where retreat organisers and certified yoga instructors host yoga retreats year-round.
This large retreat centre is located in the village of Cabeceiras de Basto in the province of Minho, Porto. It boasts beautiful gardens, walking trails, undisturbed views of the premises, pools and a meditation cave.
Guests are housed in the main house and many chalet styled rooms and houses, which are spaced out across the large grounds.
Packages vary depending on the organiser, have a look at these packages over here.
Golden Waves
For the easy-going free spirits, stop by Golden Waves, a Surf and Yoga Lodge situated in Furadouro.
Take advantage of their amazing 2 night destress and relax break at only €99. Enjoy a daily buffet breakfast and 4 yoga sessions, use their free bikes and get a free pick up from the Ovar train station.
Yoga retreat in central Portugal
Before or after your Central Portugal yoga retreat, stop by and explore the nearby neighbourhood of Castelo Branco.
Discover more about the amazing neighbourhood of Castelo Branco in the centre of Portugal here. 
Honey House Vegan Retreat
On the edge of the historic village of Melo in the Serra da Estrela National Park, Central Portugal is the Honey House Vegan Retreat. Connect with nature and animals while learning Reiki, Meditation, Yoga and Animal Communication.
Book the 5 Days Level One Reiki Yoga Retreat in Melo, Portugal.
Packages start at only €230 for 5 days and 4 nights.  The retreat highlights include all meals, yoga practices, Reiki classes and attunements and local transfers.
Yoga retreat in the Algarve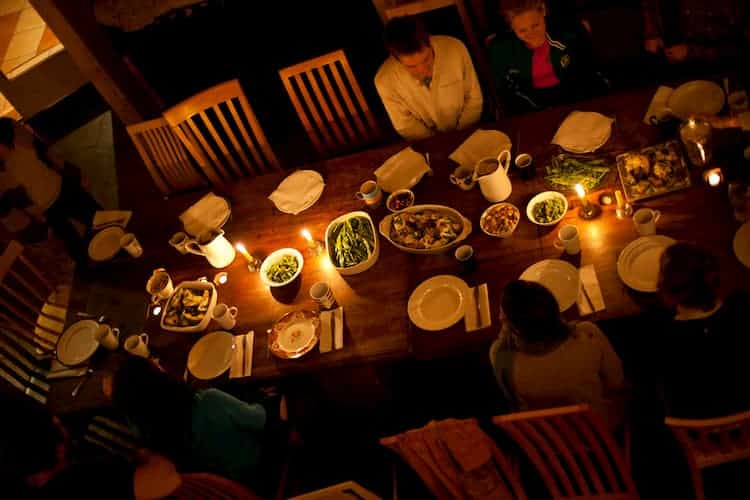 Beach lovers should head down to the Algarve for warmer beaches and pristine coastlines.
Wolfes Yoga
Wolfes Yoga Retreat along the Algarve coast is lined by a national park.
They offer 2 different types of week-long retreats, which include accommodation, all delicious organic vegetarian meals, daily yoga, meditation and workshops.
The Yin, Yang and Mindfulness retreat or the Ashtanga Vinyasa Yoga retreat is priced from €895.
Meka Yoga
Practice yoga in Algarve's Costa Vicentina nature reserve and along quiet beaches in Sagres with Meka Yoga.
Book a Yoga Retreat or simply accommodation and enjoy daily morning yoga classes at €10 per class or a private yoga class at €45 for 75 minutes.
Retreat rates begin at €795. The retreat calendar does not have events for 2020 listed as yet but feels free to enquire about future retreats here.
Yoga retreat in Madeira
Take your Yoga Retreat to the next level at an island break in Madeira.
Alpino Atlântico Ayurveda Hotel
The Alpino Atlântico is an Ayurveda Cure hotel at the Galo Resort Madeira which focuses on health and wellbeing.
Take a step back, unwind and enjoy majestic sea views in a peaceful and tranquil environment. The strict detox diet served ensures that you detox your mind, body and spirit during your stay.
Packages are full board, including accommodation, meals, yoga and meditation sessions. Also, packages also include medical consultations with tailored treatments.
Take advantage of the special offers available with a 7 night Ashoka relaxing cure from €202,20 per night single.
Alternatively, you may book a room and add yoga packages separately.
Yoga retreat in the Azores
Last but most certainly not least is the Azores Islands, this may be my personal favourite.
São Miguel
On the Island of São Miguel, Azoren Beleving has created the ultimate yoga experience. The benefit of being in São Miguel is having access to scenic hiking trails, volcano excursions and a dip in a geothermal hot spring!
Have a look at the 6 days Meditation and Nature vacation with Yoga package. Sleep in an Atlantic sea view room for 5 nights, and enjoy 6 days of yoga, meditation walks, 4 island tours and an airport transfer!
Rates are from €1000 and are all-inclusive!
Should Portugal be the destination for your next yoga retreat?
These are just a few of the best yoga retreats in Portugal. Although the retreats described here should be enough to convince you to choose a yoga retreat as your wellness next trip.
In fact, if a yoga retreat is already on your list, it shouldn't be a question of if you should go to Portugal for a yoga retreat, but rather when you should.
Tripaneer has so many retreat options in Portugal to choose from, browse through all of them over here.