Tourism in Portugal has exploded in recent years. So how can you experience all that Portugal has to offer without either getting up at dawn (and who wants to do that on vacation) or being surrounded by throngs of other eager travelers? One word: January. It's a little-known secret that Portugal in January can be just as much fun as in the summer. 
The secret to enjoying Portugal at a more leisurely pace is to visit once tourism winds down in winter. 
If you're visiting in the high season, the crowds can be challenging — but January is a quieter and more comfortable time to do the "must-see" attractions without tripping over other people. You probably won't be enjoying Portugal's famed beach culture in January, but the relative tranquility is just as rewarding.
Weather in Portugal in January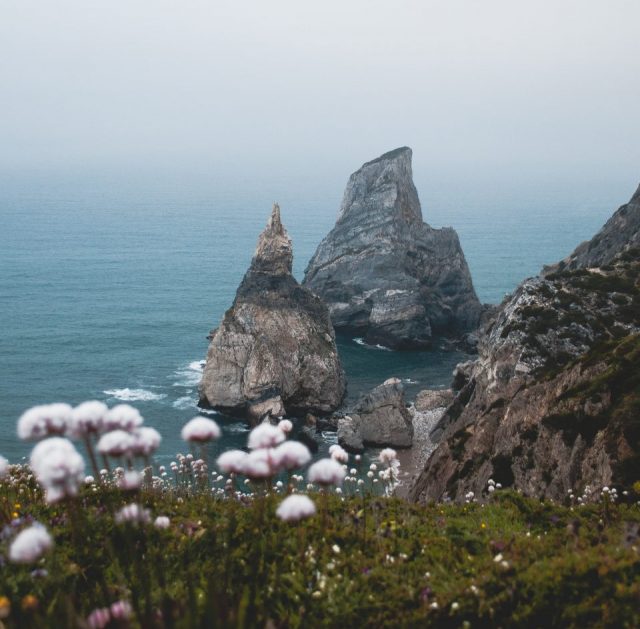 Climate around the country
Depending on what part of Portugal you visit, you may see some significant differences in the weather. In the Algarve region to the south, for instance, the climate is typically warmer than further north. And inland temperatures are higher than on the coast, where it can be windy.
Madeira, an island that's also part of Portugal, is just off the northwest coast of Africa and has a subtropical climate. The Azores islands in the mid-Atlantic are temperate all year, and can be a bit wet.
Average temperatures
Visit Lisbon in August, and temperatures are regularly in the neighborhood of 30 degrees C. Combined with crowds, summer in the city can wear out even the heartiest traveler. 
But the average high in January in Lisbon is a pleasant 15 C, and the Algarve is just a tad warmer at 16 C. Both average low temperatures of 8 C — and in the Algarve, you'll see only 6 cm of rain for the month. 
Did you know that Lisbon is the sunniest capital in Europe? Even in the chilliest part of winter, the sun is often out to provide a little boost of warmth. And if you need a bit more body heat, you can always hike up and down the hills of the historic Alfama and Bairro Alto districts.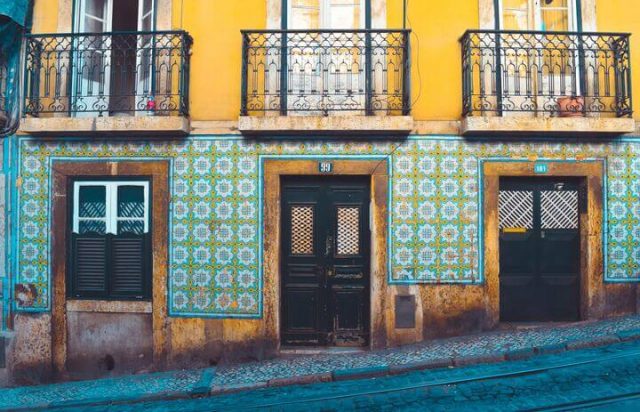 Daylight Saving Time
Portugal observes Daylight Saving Time (DST), which means more light on winter mornings. As in other parts of Europe and North America, Portugal "springs forward" in March and "falls back" in October. Even so, a January visit will mean shorter days, with about 5 hours of sunlight a day. Sunrise happens just before 8 a.m., and sunset is right around 7:30 p.m. in mid-January.
What to do in Portugal in January
Check out the world's biggest waves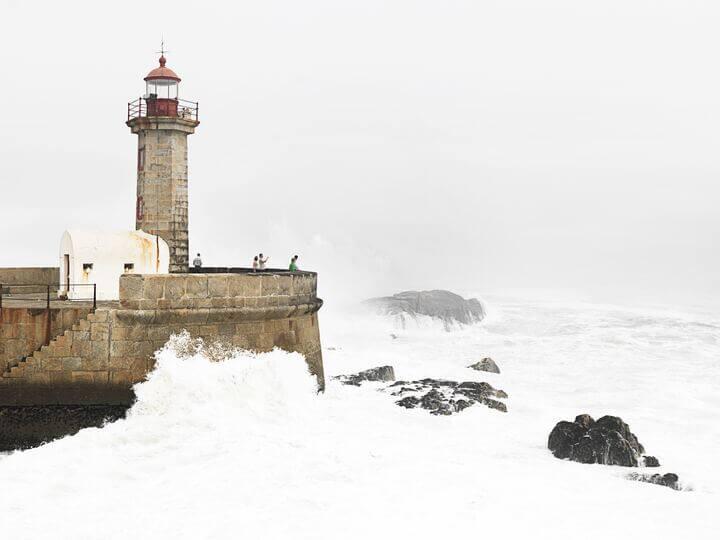 If you're visiting Portugal in January, take a trip to Nazaré to marvel at its superwaves — some of the biggest on Earth — and the surfers who are brave enough to ride them. Praia do Norte in Nazaré lies just over an hour north of Lisbon. In the winter, it's a mecca for surfers.
Those of us who don't want to get into the chilly Atlantic can watch the 30-meter-high waves (that's 98 feet!) from the cliffs above.
What creates these walls of water? A geographic phenomenon called the Nazaré North Canyon. It's one of the largest underwater canyons in Europe, at 227 kilometers long (141 miles) and a maximum depth of 5,000 meters (more than 3 miles).
The giant canyon affects the direction and speed of the waves as they pass through it, creating the huge swells. 
Shop 'til you drop
Lisbon is an excellent shopping destination any time of the year, but in January you can score some great bargains. Whether it's flagship stores along Lisbon's Avenida da Liberdade or one of the many shopping malls, look for designer clothes and homewares on deep discount after the Christmas season is over. 
The Freeport Fashion Outlet, just over the bridge from Lisbon, also has a range of stores offering discounted clothes and accessories. In January, look for bargains at the Levi's shop, Hugo Boss, or Carolina Herrera outlets. 
Score a seat on Tram 28
A favorite symbol of Lisbon is the iconic Tram 28. The yellow trams, or eléctricos as they're known in Portuguese, are all over the city and are great fun to ride. A classic rollercoaster-esque trip up and down the hills of the city can be had on the Number 28 tram.
In summer, this delightfully clanky mode of transport can be a difficult ride. The trams are packed, and you'll probably wait in a long line to get on. A better option for Tram 28 is to make the trip in winter when crowds are lower.
There will undoubtedly still be a few visitors, but much shorter lines — and you might even find a place to sit. 
Depending on how fit you're feeling, you can hike up to the top of the Tram 28 route at Campo de Ourique and ride right down into the city toward the Martim Moniz stop. 
As always, be a smart traveler and keep an eye on your belongings. While Portugal is one of the safest countries on Earth, pickpockets do sometimes target tourists on the 28. Don't let the laid-back vibe of Lisbon lull you into carelessness.
Get lost in the back streets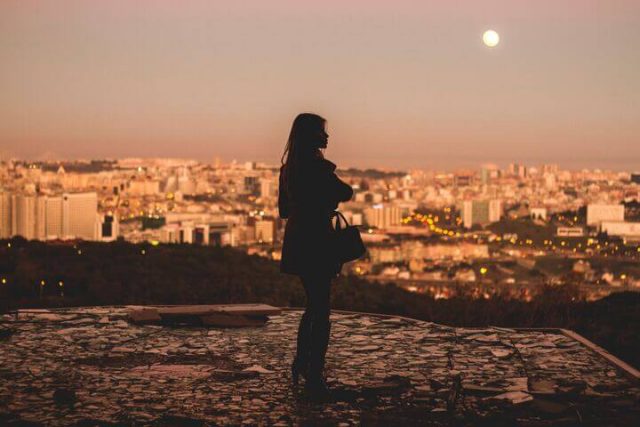 Whether you prefer to wander and discover secret corners and winding streets for yourself, or join a guided walking tour, the best way to get to know Lisbon is on foot.
Above all, Lisbon is a living city, with a vibrant culture year-round. Lisboetas like to work hard, then get out in the evening to enjoy themselves in every season. Even in the winter, you can find people dining or having a drink outside. Just be sure to bring a jacket, or tuck a scarf into your bag.
Sure, you'll replace ice cream with a coffee or hot chocolate — maybe even a vinho quente (hot wine), but the bars will still be full of life in the evening. Enjoy cocktails at one of the epic rooftop bars with river views and great DJs, or find a fado hideaway for some dramatic singing in the older part of town.
The weather definitely doesn't stop play here. 
What to eat in January
Hearty fare
Of course! January is the time to enjoy hearty, warming dishes such as cozido à Portuguesa, a delicious traditional meal of mixed roasted meat, potatoes, cabbage, and other vegetables.  
In the Minho region in northern Portugal, January is the start of the season to enjoy local grilled eels.
Eels not your deal? You can always opt for a steaming bowl of caldo verde, a traditional soup of greens, potatoes, garlic, onion, and sometimes meat.
Roasted chestnuts
A favorite all over Portugal in January are roasted chestnuts, or castanhas, sold from small street carts. The vendors cook them over a charcoal brazier, and you can buy a paper bag full of these delicious snacks with salt on the side. 
You'll probably smell the chestnut carts before you see them. Just follow the trail of smoky nuttiness and get yourself a bag.
Where to stay in Portugal
There are always plenty of hotels in Portugal, from budget to boutique. Here are a few suggestions to get you started.
Hotels in Lisbon
Esquina Cosmopolitan Lodge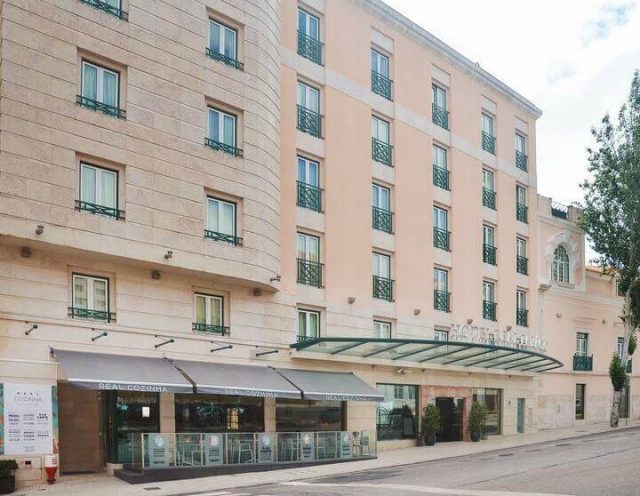 Excellently located in the center of Lisbon, the Esqina Cosmopolitan Lodge has comfortable rooms, a restaurant, and a bar. You can also enjoy great views of the city from the terrace.
Staying here puts you close to Rossio Square and the Castelo de São Jorge, among other popular attractions.
For more information and room prices, click here.
Hotel Real Palácio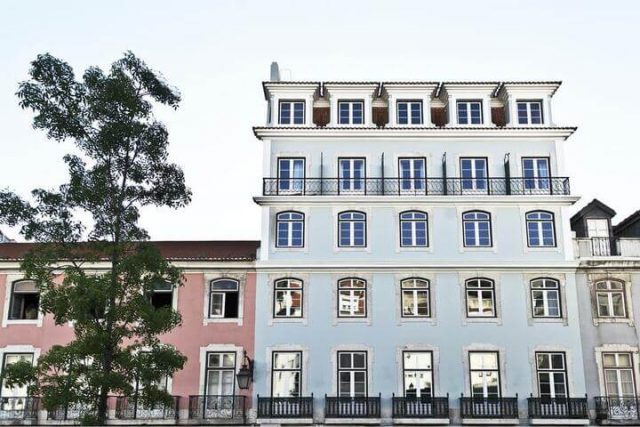 The five-star Hotel Real Palácio is close to Parque Eduardo VII, and within walking distance of El Corte Inglés. The gorgeous Real Cozinha Restaurant has a variety of Portuguese regional specialities. Alternatively, you can try excellent Portuguese wines and tapas at the Adega do Palácio Wine Bar.
Read more about Hotel Real Palácio and book your room here.
Hotels in the Algarve
The Crowne Plaza Vilamoura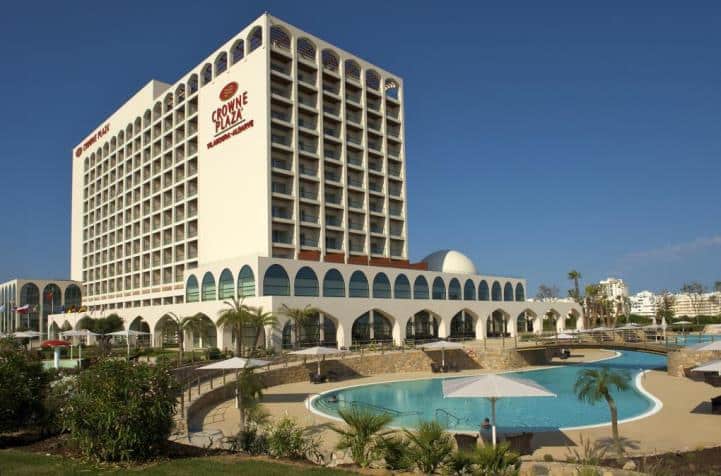 The Crowne Plaza is in the center of Vilamoura, just minutes from the marina and within a short drive of five golf courses. Not in the mood for golf? Head to the indoor pool at the Almond Tree Wellness Spa.
The excellent Cataplana Restaurant serves regional and international cuisine and the Caravela Bar offers snacks and drinks.
Find out more and review current prices here.
Boavista Golf and Spa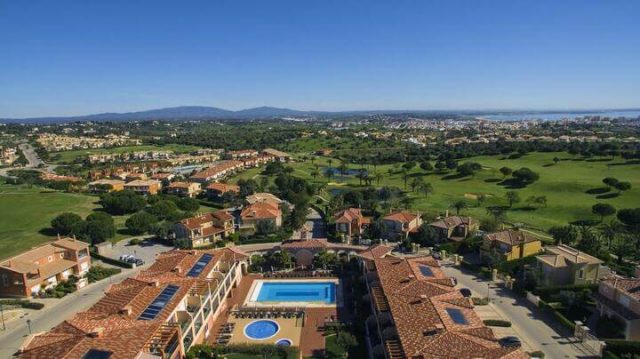 The chic Boavista Golf and Spa resort sits on the outskirts of Lagos. The property boasts an 18-hole golf course, spa with indoor pool, and beautiful landscaped gardens. You can stay in well-appointed luxury villas or apartments with fabulous views of Lagos Bay. It's in a great spot, too; you can get to the center of Lagos in just 10 minutes by car.
Learn more and see room prices here.
Hotels in Nazaré
Hotel Praia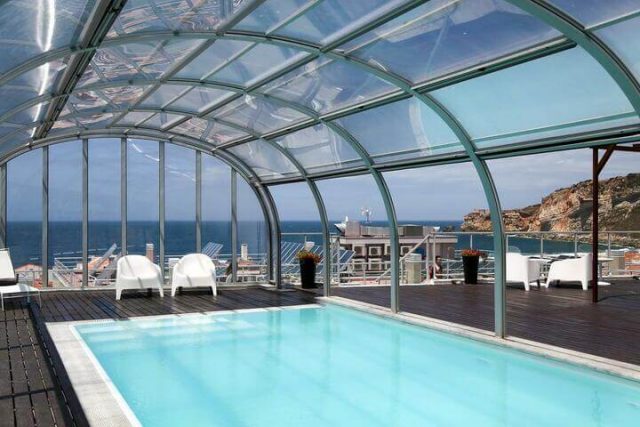 The four-star Hotel Praia in the center of historic Nazaré is a fantastic choice for winter, with a glassed-in pool that offers an impressive panoramic sea view. Want to get closer? You can view the giant waves from the São Miguel Arcanjo viewing point less than two miles away.
For more information and up-to-date prices, click here.
Book your hotel with Booking.com
With Booking.com you can book the best hotels in Portugal for the cheapest price. Get instant confirmation, pay 0 booking fees and even cancel your booking for free at most hotels. 
Booking.com -
Find the best prices and prepare your trip to Portugal today
Are there Portuguese holidays in January?
Yes! Jan. 1, New Year's Day, is a national holiday, but there are no other January bank holidays in 2020.
Should you visit Portugal in January?
Absolutely. The advantages of visiting Portugal in January are twofold.
First, hotels are less expensive and have better availability. At this quieter time of year, you can even pick up some great last-minute deals at otherwise packed locations. 
And second, in the winter season, attractions and popular sites are less crowded. You'll have the time and space to really enjoy Portugal.
Both these facts make Portugal an excellent choice for January — as long as you're not expecting to lounge on the beaches. Still, it's generally dry and sunny, particularly in the south, and you'll get to experience the country like a local.