A testament to the fact that things don't need to be fancy to guarantee a devoted following, Caldo Verde is simple, cheap, and one of the most beloved staples of Portuguese cuisine.
Follow us on a journey through its history and its recipe so you can replicate this delicious healthy meal at home
Caldo Verde
In fact, in 2011, Portugal held a nationwide contest to determine which local delicacies would be deemed "the 7 Wonders of Portuguese Cuisine."
This was a challenge, for sure. Most countries would struggle to limit their nation's cuisine to just 7 items.
This was certainly the case in Portugal, which has an abundance of local delicacies, produced by the country's diverse regions. Everyone wanted to see their village's claim to fame make the list.
Ultimately, the definitive roundup was broken down into seven categories: soup, appetizers, shellfish, fish, meat, game, and desserts.
Although the final list was disputed by many, there was one exceptional dish, which everyone agreed on: Caldo Verde, which literally means "green broth."
Find out more about Portuguese food, subscribe to our newsletter.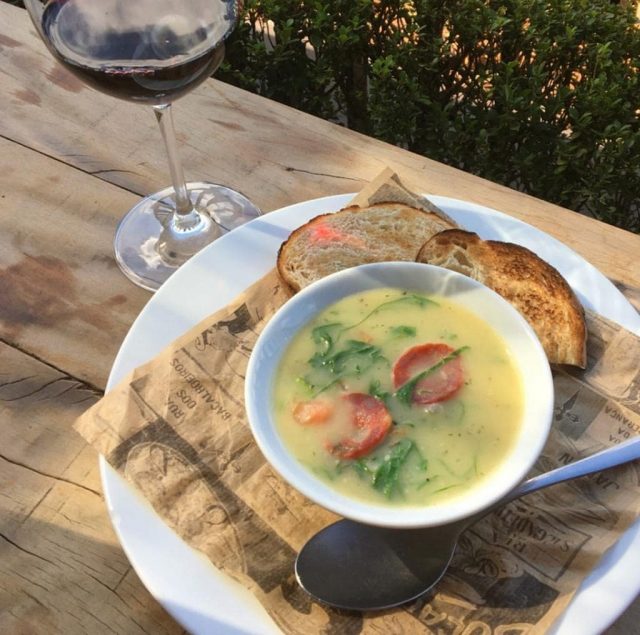 The history of caldo verde
From humble beginnings…
Caldo Verde originally comes from the northern Minho region of Portugal, where it has been eaten for centuries. A simple dish, it is made with basic ingredients of potato and onion puree and collard greens.
It was a simple, modest, yet comforting meal that was often served at the beginning of a meal. It could also be eaten as a light dinner.
Thanks to the high nutritional value of collard greens, Caldo Verde provided an accessible and nourishing meal even when purse strings were tight.
…to international fame!
These days, there are just about as many variations of this recipe as there are Portuguese kitchens. The basic recipe has been adapted. New versions include ingredients such as red or white beans, ham hocks, and meat bones.
No longer confined to the northern part of the country, Caldo Verde has become a national favorite both in Portugal and abroad.
You'll find it everywhere throughout the country in which it was created. Also, in any place where a large community of Portuguese immigrants has settled, from Brazil to Macau.
Furthermore, this celebrated soup is served everywhere. From rural dinner tables to luxury hotels, it is present at every holiday – without exception.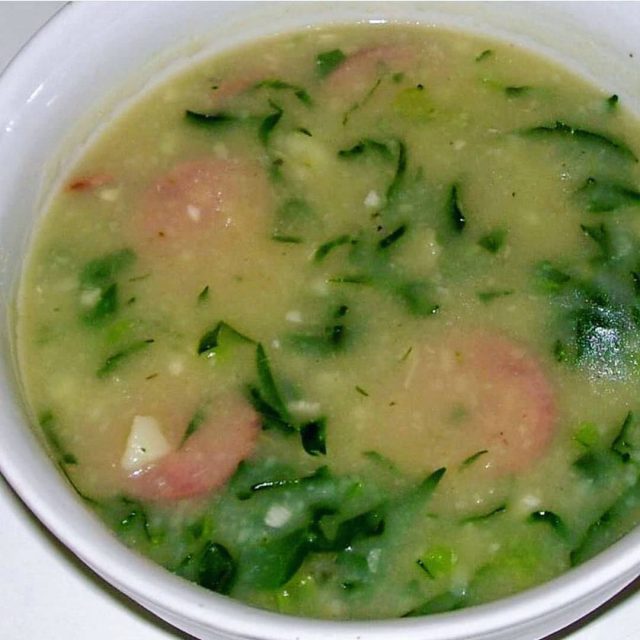 A literary reputation
Caldo Verde has even established itself in the literary canon. Camilo Castelo Branco, Eça de Queiroz, Júlio Dinis, and Ramalho Ortigão are just some of the writers and poets whose art praises the Portuguese "green broth".
Portuguese poet António Correia de Oliveira characterized Caldo Verde as "a marriage of flavors and livelihood." And poet Reinaldo Ferreira added to the soup's fame by referencing it in a poem that was then sung by the famous Amália Rodrigues.
You can hear it for yourself in Uma Casa Portuguesa (a Portuguese House), which almost made it as the second national anthem. "It takes very little, very little to simply brighten a life… love, bread, wine and hot Caldo Verde in a bowl."
The role of soup in Portugal
Going back to prehistoric times, soup has been providing warmth, nourishment, and comfort for thousands of years.
As it is of the oldest dishes in history, it's no surprise that in a county with such a rich culinary tradition, soup is popular in Portugal.
For any Portuguese person, soups and broths are an important part of their diet. Most will faithfully defend their position as the masters of soup on the European continent.
There is certainly some history that justifies this claim. The country of Portugal does have much to offer in terms of soup.
They have a diverse repertoire of recipes, accounting for different tastes in different regions and satisfying changing cravings throughout the year.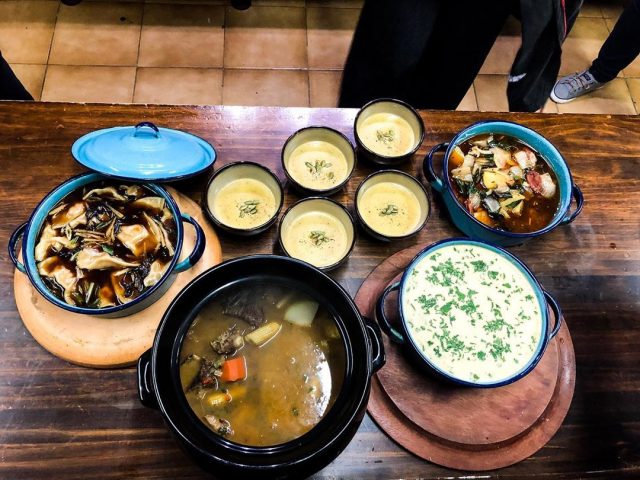 Typically, soups in Portugal are served as a starter at the beginning of a larger meal. However, there are definitely some that qualify as strong enough to be an actual meal.
Associated with healthfulness and longevity, a soup a day in Portugal is considered part of a well-balanced diet.
On a more personal note, soup is also associated with the comfort of homemade food. It is largely considered as an important healing therapy for the body and soul.
The green power of caldo verde soup
Caldo Verde is especially well regarded as a healthy and life-giving soup. One of its main ingredients, collard greens or leafy kale, are considered to be one of the healthiest foods in the world.
They are full of vitamins, minerals, and very rich in fiber.
You'll be able to find this nutrient powerhouse in all Portuguese markets. Either whole or with leaves and stems already thinly sliced.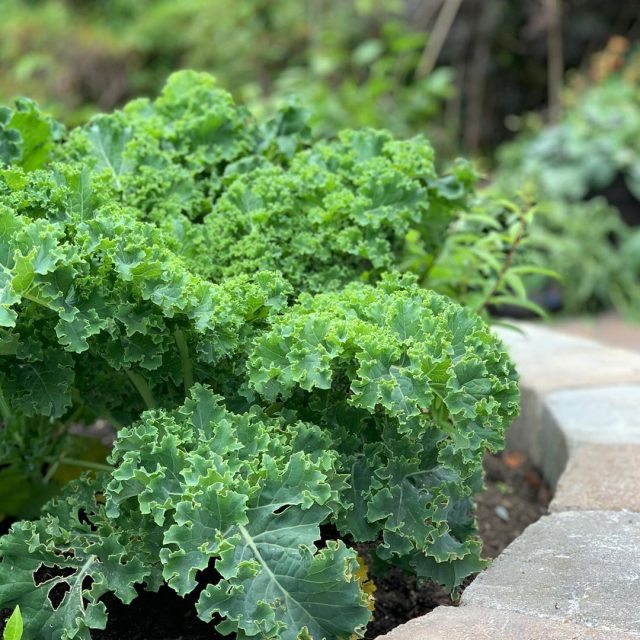 Caldo verde recipe
Ready to try making Caldo Verde yourself? Although it is readily available in virtually all Portuguese restaurants, making Caldo Verde at home can be a fun way to experiment with the cuisine of Portugal. Make a pot of this soup and comfort yourself and your loved ones.
When making Caldo Verde, it's a good idea to make a large pot as this soup is even better the next day.
If you find that it seems to have thickened after sitting for a while, just add a little amount of boiled water to make it thinner.
This soup is perfect just about any time but is especially comforting on a chilly winter day.
*Recipe adapted from JamieOliver.com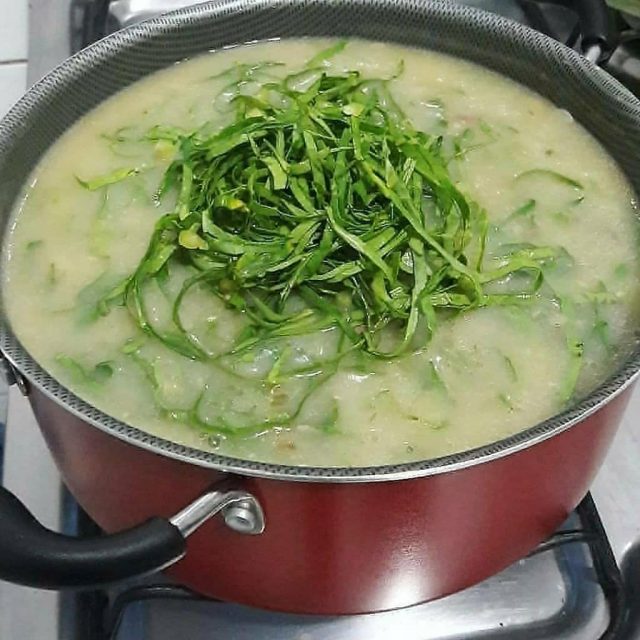 Ingredients
1 large onion
2 cloves of garlic
700 g potatoes
300 g kale or cavolo nero
extra virgin olive oil
150 g higher-welfare chorizo
paprika
Method
Peel and finely chop the onion and garlic, dice the potatoes, finely shred the kale or cavolo nero, and slice the chorizo.
Heat 4 tablespoons of oil in a saucepan over medium heat and fry the onion and garlic for 5 minutes, or till they begin to soften.
Stir in the potatoes, season with sea salt, and cook for a further 5 minutes. Add 1.25 liters water and simmer for 20 minutes, or until the potatoes are soft.
Mash the potatoes into the liquid to produce a smooth purée. Add the kale and simmer for 5 minutes.
Heat 1 tablespoon of oil in a frying pan over medium heat and fry the chorizo slices, sprinkling paprika over them in the pan, for 3 to 4 minutes.
Add the chorizo to the soup, then ladle the soup into bowls and season with freshly ground black pepper.
Delicious served with a swirl of oil in each bowl and slices of cornbread.
Ready to try Portugal's delicious caldo verde?
Regardless of how you decide to try Caldo Verde, be sure to enjoy this classic dish. It has been warming the hearts and stomachs of the Portuguese for generations!