It's a common refrain among those moving to Portugal: Should I sign up for mobile banking in Portugal?
We need a bank account for daily living, but often have funds in checking, brokerage, or retirement accounts in our home countries. Transfer fees and exchange rates add to what feels like an ever-growing list of questions.
It's okay. We've put together a complete guide to mobile banking in Portugal, to help you compare banks and make the best choice for your personal situation.
What is mobile banking, and why is it a great choice for expats?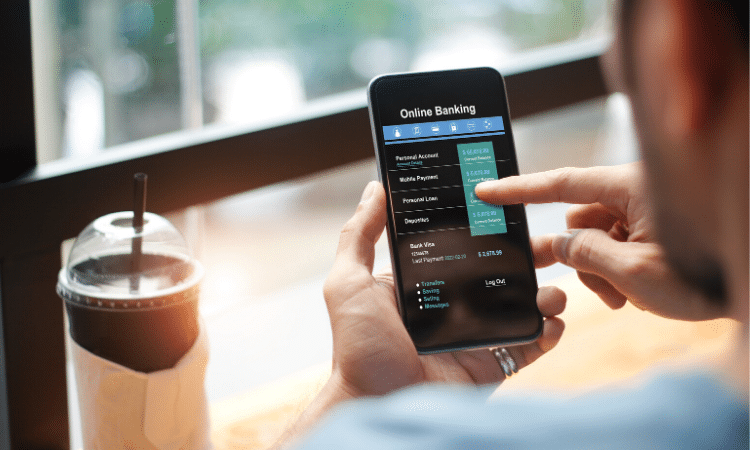 When we talk about mobile banking, we're discussing both digital-only banks — many still in their fledgling stages, comparatively speaking — and traditional banks that have extensive online services. In Portugal, the banking sector consists of a mix of traditional Portuguese banks and the digital-only models.
You're probably familiar with personal banking already, so we won't focus too much on the traditional banks right now. Digital-only banks, however, are growing quickly, both in number and size.
A digital-only bank, in the simplest terms, has no physical storefront. There's no bank branch anywhere, and most of the time, digital-only banks use cloud-based infrastructure. The benefit? Instant updates to your banking data and access to your funds, 24 hours a day.
While all digital-only banks have mobile banking, not all mobile banking is done through digital-only banks.
Brick-and-mortar banks have made huge advances in online services, and banks in Portugal are particularly well-positioned, thanks to Multibanco, a robust online financial toolkit.
What are the main benefits of mobile banking?
Because of the flexibility and accessibility of mobile banking, it can be a lifesaver for expats and travelers. In many cases, all you need is an app to do everything that used to require a teller.
Depending on the institution you bank with and the account you choose, you can:
Get low-cost international transfers

Take advantage of competitive exchange rates

Move money between accounts (inside or outside of Portugal)

Transfer funds to others

Pay your credit cards, utilities, and other bills

And make simple deposits and withdrawals
Why wait in lines when you could have all the banking you need, at the touch of a fingertip? It's an essential to get a bank account that functions in Portugal, with an online service and a banking app.
How do I access mobile banking services in Portugal?
Now, obviously if you already have a physical bank account set up in Portugal, all you need to do is download their mobile banking app. Provided that your bank offers mobile banking services (nearly all of them do these days), you simply need to register through their app or website to use their online services.
For those who don't already have a bank account in Portugal and would like the option of a brick-and-mortar branch for customer service, you'll need to open your account at the bank first, then set up the online banking service.
Not sure which is the best bank for you? Check out our article on the Best Portuguese Banks For Expats. Also, check out our guide on Opening a Bank Account in Portugal.
Digital-only banks: Speed, reliability, and easy access in Portugal
Perhaps it's your first time undertaking digital-only banking, relying completely on an online presence, and you're wondering how it all works. Have no fear; it's really simple and safer than ever.
The quickest and easiest way to open a bank account in Portugal is with a digital-only bank. Typically, this option takes just a few minutes from a smartphone or tablet. Hugely popular with millennials, digital-only banks have proliferated the world of banking.
This impressive growth in online banks is likely due to a few factors, like transparent spending analytics and the availability of options to safely invest surplus funds.
One clear benefit of digital-only mobile banking in Portugal is that a residency in Portugal isn't usually a requirement. Most of these service providers are global. Whether you're visiting or even moving to Portugal, you can set up an account ahead of your arrival.
And on the contrary of being unsafe, most digital-only banks include features that allow you to freeze and unfreeze your card instantly, in cases of loss or possible fraud. Forget waiting on hold for hours on end.
How do I sign up for mobile banking?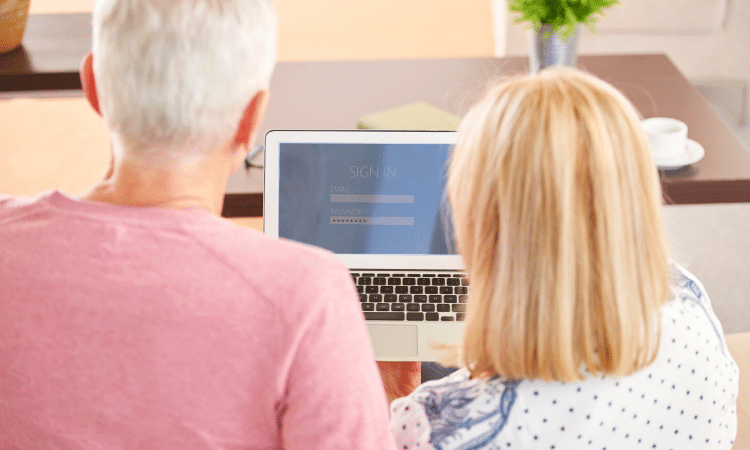 The process of signing up for mobile banking will vary slightly from one bank to the next.
Fairly standard details are required for opening an account, regardless of the mobile bank you choose. Typically, you'll need to provide your:
Full name
Date of birth
Address
Mobile number
Email address
You'll also be asked to verify your identity. To do this, some banks require a quick video call to authenticate your passport or identification card. Note that it's worth enhancing security on your account by adding biometric data like a fingerprint.
What banking fees can I expect to pay with mobile banking in Portugal?
If you have a standard mobile bank account in Portugal, main services such as transactions, payments, and account maintenance are usually free of charge. Of course, your phone needs to be equipped with data and 3G if you want to access your account outside of WiFi zones.
Keep in mind also that some mobile banking providers place caps on transactions. For example, your bank might limit the number of mobile payments or ATM withdrawals that you can make each month without charges.
If you go beyond your allotted number of transactions, fees will apply — but all this information is usually readily available on your bank's website. Same goes for overdraft charges, credit cards, and interest rates. The rules and fees will vary from bank to bank, but usually not by much.
Bottom line: Stay informed, and ask about any possible fees before you sign up. That way, there are no surprises (because absolutely no one likes those kinds of surprises).
How safe is mobile banking?
In short, very safe. Digital banking is far more secure than traditional banking in a lot of ways.
With every advance in biometrics and high-end encryption in smart phones, our mobile banking becomes more secure. The level of security attached to this technology is highly personalized — so while nothing is absolutely, 100-percent foolproof, mobile banking is generally a very secure environment.
Want tips on how to stay safer? Take extra precautions by using your personal mobile data, not public WiFi networks, when you're banking online. Also, using difficult-to-guess, varied passwords from site to site helps, too.
Which mobile banking provider should I choose?
With mobile banking, there are several main providers you can choose from. These include:
1. N26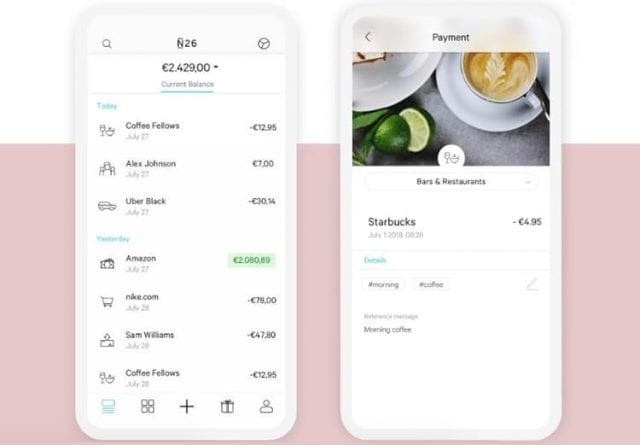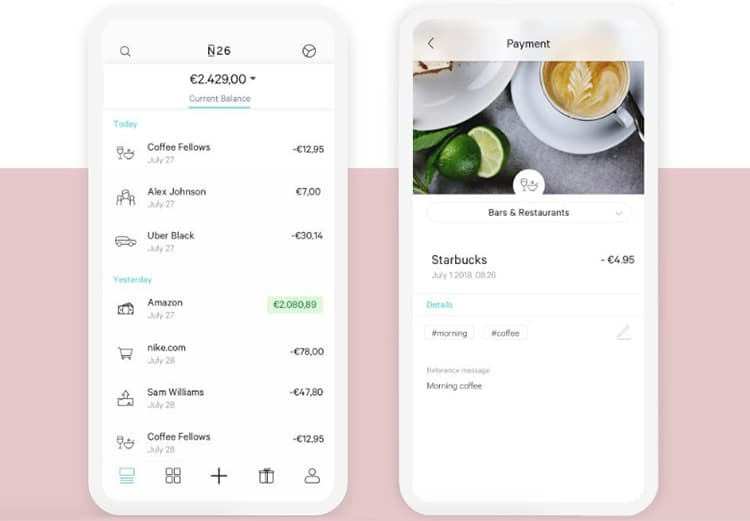 N26,  with its HQ in Germany, is ranked as one of the best mobile banking providers around. Uber-modern, it's entirely online with no physical branch at all. You can order a card for free, and even pick the color.
N26 has an easy-to-use app interface and incurs zero maintenance fees for usage. This puts N26 ahead of an array of Portugal-based banks that have maintenance fees as well as charges for overseas withdrawals.
The banking  service can be used  free of charge in Germany, Austria, Ireland, France, Spain, Italy, the Netherlands, Belgium, Portugal, Finland, Luxembourg, Slovenia, Estonia, Greece, Slovakia, Poland, Sweden, Denmark, Norway, Liechtenstein, Iceland, Switzerland, the UK, and the US.
So if it's mobile banking you're after in Portugal — and you know you'll be doing a bit of EU travel — then N26 could be a great option for you.
For more information, check out our article N26 in Portugal: Yes, it works in Portugal and here's how.
2. Monese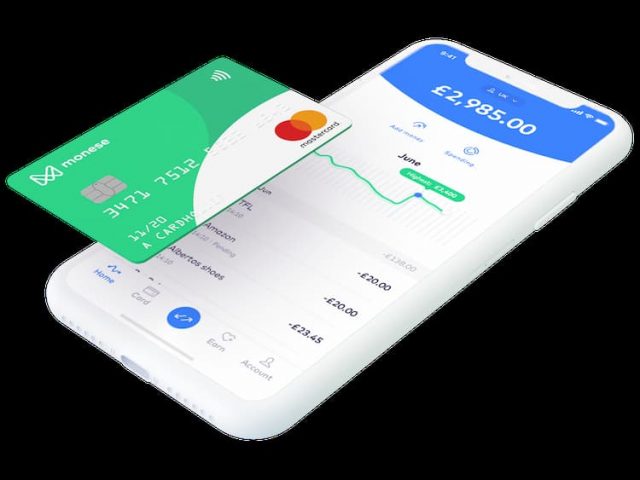 Monese gives the real exchange rate between the Euro and the British pound without any of the hidden fees that banks and other financial service providers often charge.
Because Monese can be used anywhere in the European Economic Area, that means your banking is portable to 20 countries. It's an excellent choice particularly for UK expats who might want to take some time and browse the traditional banking options in Portugal.
Another bonus point is the ease with which one can open an account. There's no need to provide utility bills, proof of address or a credit history, which are often hard to get ahold of when you've just arrived in a new country!
Want to know How To Open A Bank Account Online with Monese? Check out our article.
3. Revolut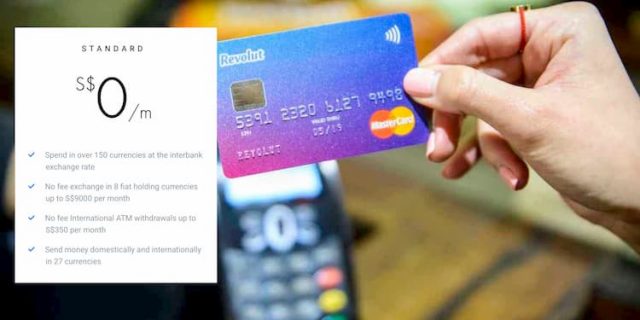 Revolut is a London-based Fintech start-up with the aim to revolutionize the banking system, increasing transparency and trust with banks. Although young, Revolut is now officially recognized as a bank after securing its European banking license.
The Revolut system allows you to create and upload an account that can be used in the UK and abroad with no fees attached.
The huge advantage here is the absence of fees for global payments and online purchases. Absolute transparency with this mobile banking service puts it high up on our list of great options for EU banking.
And if you're not convinced already, Revolut is accepted at every ATM for free withdrawals, as it works through VISA and Mastercard.
Want to know more? Read our complete guide to Revolut here.
4. TransferWise Borderless Account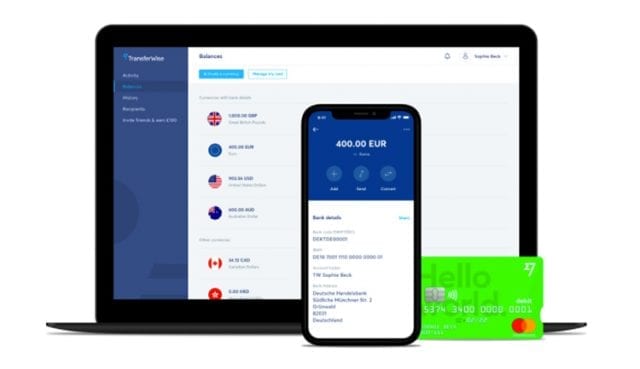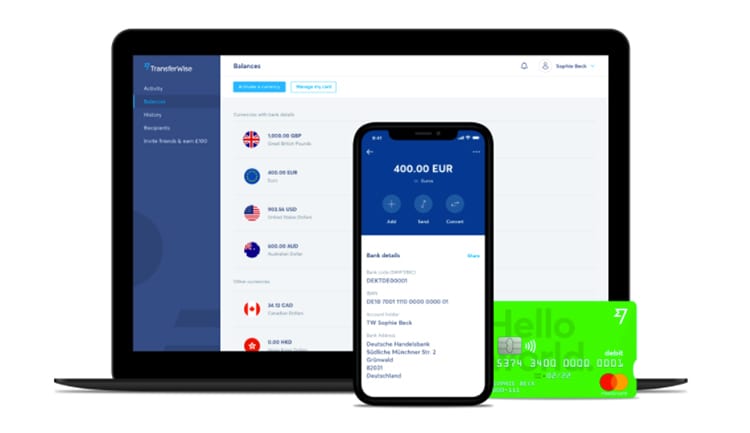 Transferwise has an account option that is ideal for expats, tourists and freelancers. Again, it's an online account but with a difference this time, as it allows you to do your banking in Euros, British pounds, USD, AUD, and NZD without you having to open a bank account in any of those countries.
Known for their great exchange rate and low fees, this account is particularly good for English expats in Portugal, or to those who plan to travel back and forth.
Check out our article if you want to know more about how the TransferWise Borderless Account works.
5. Apple Pay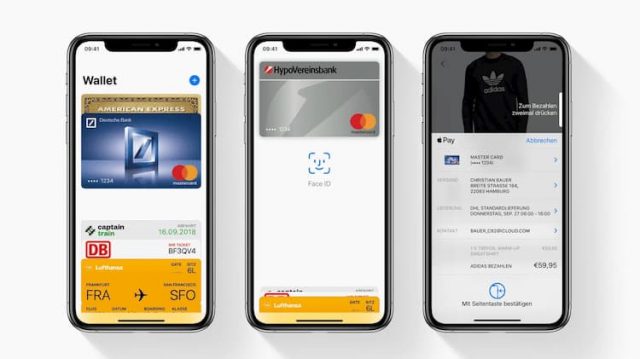 Apple Pay, the service by Apple Inc., is another form of mobile payment. It allows you to make payments in person, through iOS apps, and on the web — which makes it particularly useful for tourists in Portugal.
It's not a mobile bank in the full-services sense as it doesn't function as a current account. Be aware, also, that Apple Pay is not coordinated for general online shopping yet, it is only an in-store method of payment.
Convenience is the big upside here as all you need is an iOS device and a fingerprint to identify yourself as the account holder. But don't rely on it to be accepted everywhere; it's important to check whether or not a particular automatic payment terminal will accept Apple Pay before spending.
Want to know more? Read on about Apple Pay here.
Note, that although Apple Pay is available in Portugal, Google Pay is not.
Mobile banking is the perfect option for expats in Portugal
On a final note, we think it's fantastic that the evolution and mass adoption of mobile banking is making cross-border banking easier than ever before.
If using mobile banking means having cheap access to multiple currencies while living abroad, count us in. Today, there is an array of mobile banking providers offering low fees, efficient customer service, and advanced safety features.
Even as a new expat in Portugal, you too can enjoy ease in managing money, payments, transfers, and multiple currencies at your fingertips. Did we mention, you can keep on top of your spending too?