As a new expat or visitor from the UK, you're probably still discovering where to find British food in Portugal, and how our favorites might be different here.
For example: Some months ago, while waiting for my vanilla latte at Starbucks in Chiado, I heard a British man in front of me trying to order a cuppa. Standing between him and his desired drink was a confused barista, until his friend stepped in to order "a cup of tea, please."
The poor man was again taken aback when it was delivered without milk. We understand completely.
Especially during the holiday season, those of us who are far from our childhood homes can often feel a pang of longing for familiar smells and tastes.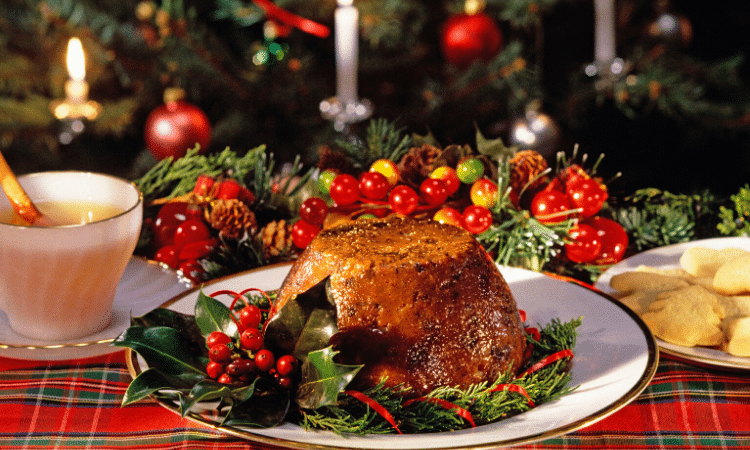 Of course, differences are to be expected, and sampling the local fare is truly one of the best parts of travel. But no matter how much we love Portuguese cuisine, the most intrepid travelers sometimes have days when they just fancy a favorite from home.
Your guide for finding British food in Portugal
Read on to find out about five British foods you can find here, five that you can't (as far as we can tell), and five that you'll see — but aren't quite the same as back home.
To complete your guide for finding British food in Portugal, we'll also recommend five restaurants and five shops for when you simply need your British food fix.
Five British foods you can find in Portugal
First, the good news. Some of the most steadfast flavors of British food are available here, including:
Heinz Baked Beans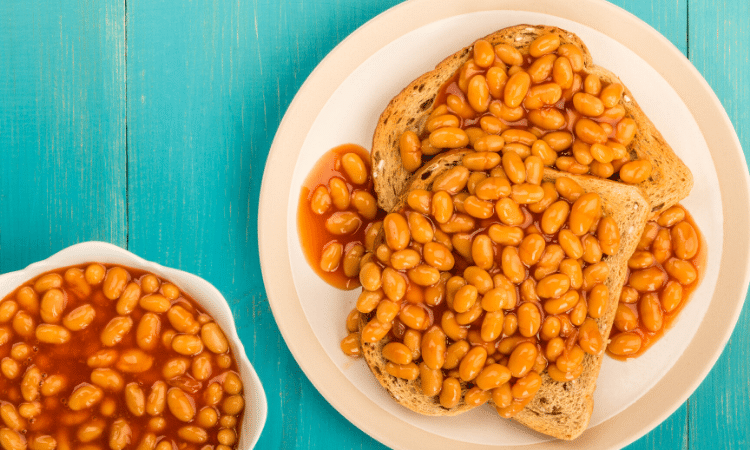 While available, they do not come cheaply. You'll pay around £0.89 (€1.18) for a 415-gram tin back home; the same tin here will set you back around €1.85 (£1.56). If you're craving them and you don't mind paying a bit of a premium, they're available at major supermarket chains including Continente and Auchan.
Marmite, Weetabix, and porridge
You'll be pleased to know that many of your beloved breakfast items are among the British foods in Portugal. Marmite is available in most large supermarket chains, but at €4.29 (£3.62) per 125-gram jar, that's more than twice the typical cost in the UK.
Alternatively, spread around as much peanut butter, Nutella, or jam as you like. All are readily available and similarly priced to the UK versions.
Weetabix and Oatibix also can be found in most large supermarket chains. Have you had yours?
Want to know more about Portuguese breakfast? Check out our article here.
Black pudding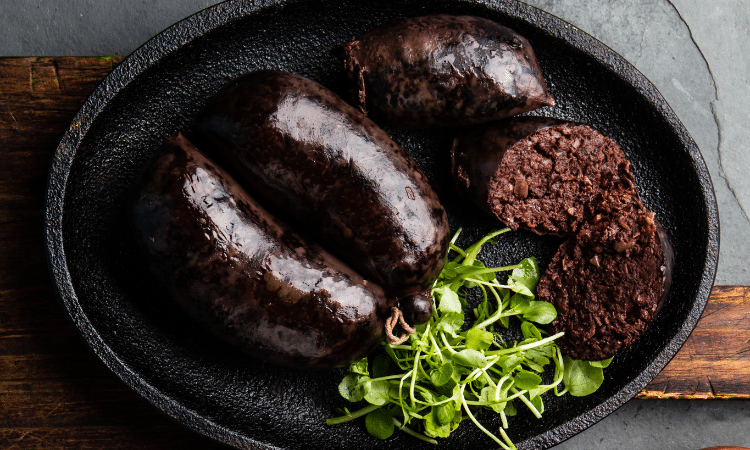 This one is quite well done here. I'd go as far as to say that Portugal is somewhat of a black pudding master. Here, however, you can look for it under the name of morcela.
You can find as many as nine different varieties of morcela in any large Portuguese supermarket. Even better, it's not pigeon-holed as a breakfast item in Portugal.
You'll see morcela gracing the menus of restaurants everywhere, from a version with apple and onion, to Arroz de morcela, a rice dish that includes leek, white beans, and coriander. Come to Portugal and expand your black pudding horizons!
Cadbury's Chocolate
For those of us who can't live without it, finding Cadbury's here comes as a huge relief.
Tea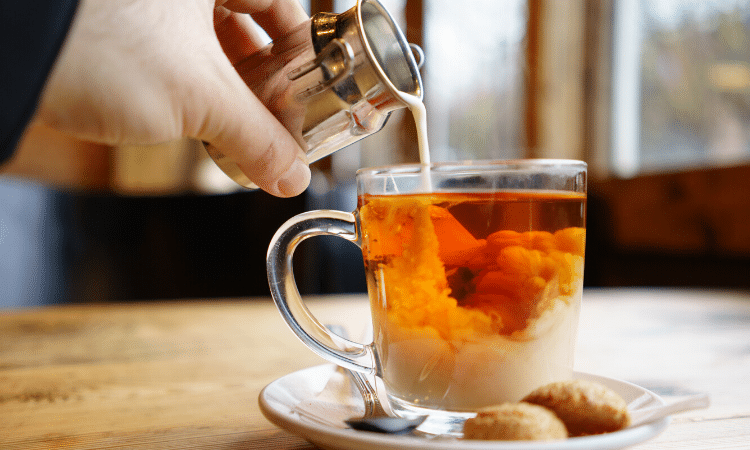 Did you know that the Portuguese princess Catherine of Braganza introduced tea to England when she married Charles II in 1662? It was already a popular drink among Portuguese nobility by then — and, of course, British fondness for this delightful beverage has never waned.
Supermarkets here stock all the expected brands: Tetley's, PGtips, Twinings, Clipper Tea, Pukka, Lipton, and Ahmed. There's usually a store-brand black tea as well, so even the fussiest tea drinkers are covered.
Top tip: When you're ordering tea out, ask for milk. In Portugal, it's not customary to drink tea with milk, so it will almost never be offered unless you ask. Also, to avoid confusion (like our friend at the start of this article) be as specific as possible. Ask for hot black tea with cold milk, and ask to have the milk brought separately.
Five British foods you can't get in Portugal
While we haven't found these foods yet, there always seems to be another new store popping up to provide British food in Portugal. It's difficult to imagine the Portuguese people wouldn't embrace all of these, but so far, no luck.
Crumpets
Portugal's cuisine includes some truly delicious bread. Crumpets, however, can't be found, at least by this writer. Scotch pancakes, sadly, are also nowhere to be seen.
Fish and chips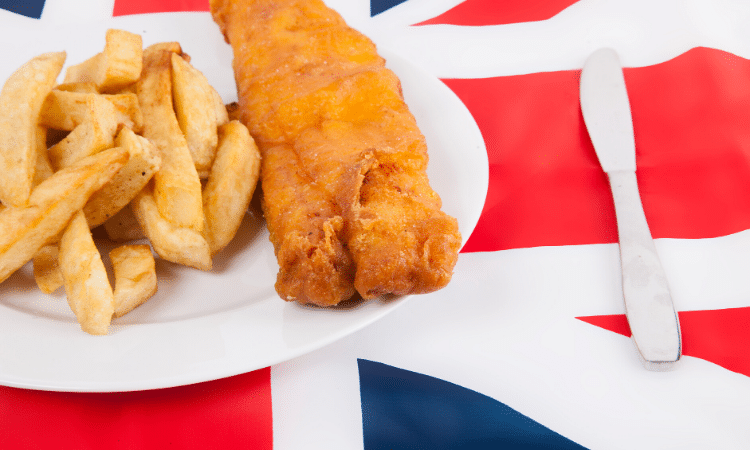 Yes, Portugal knows how to serve up seafood. It's a haven for those of us who love fish. However, a proper chippy, as we're used to back home, is a rare delight indeed. Within Lisbon, reports of a chippy turned up the devastating truth that it's no longer there.
There is a chippy in the Algarve, however. Lara's Plaice in Albufeira offers fry-ups as well as fish and chips, and has very good online reviews.
The next best thing — and a specialty of Setubal — is deep-fried cuttlefish and chips, otherwise known as choco frito. First, they're delicious. Second, you can always find places selling choco frito by the beaches near Setubal. Not a bad snack for a beach day.
Codfish is obviously a mainstay of Portuguese cuisine, and comes in many delicious forms. If you're looking for British food in Portugal, though, that cod's never cooked quite the way we would like it.
International wines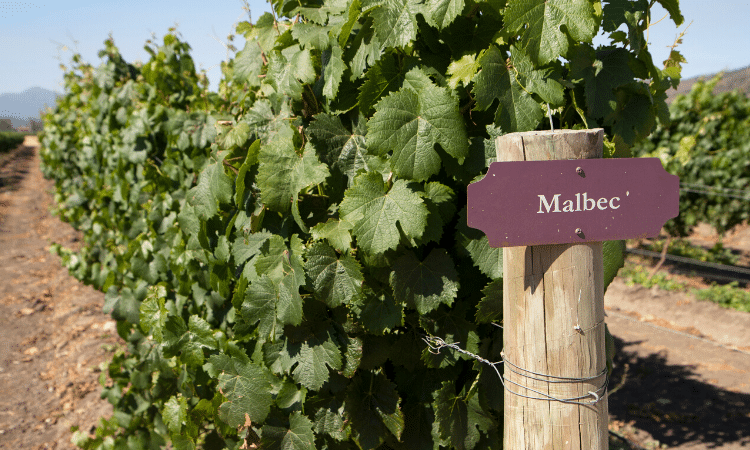 Typically, supermarkets in Portugal stock Portuguese wines, almost exclusively. If you're a fan of Argentine Malbec or Spanish Rioja, this can be a little disappointing at first.
This, however, is an easy problem to solve. With a bit of exploration, it won't take long for you to discover your own Portuguese favorites. Given Portugal's long history of producing wine (at least since it was part of the Roman Empire), it's safe to say they know what they're doing.
An easy place to start is with vinho verde (green wine), which is not only lovely and refreshing, but unique to Portugal.
Want to know more about Portuguese wine? See our wine guide, or treat yourself to a wine tasting tour. There are loads of great options available.
Scotch eggs and pork pies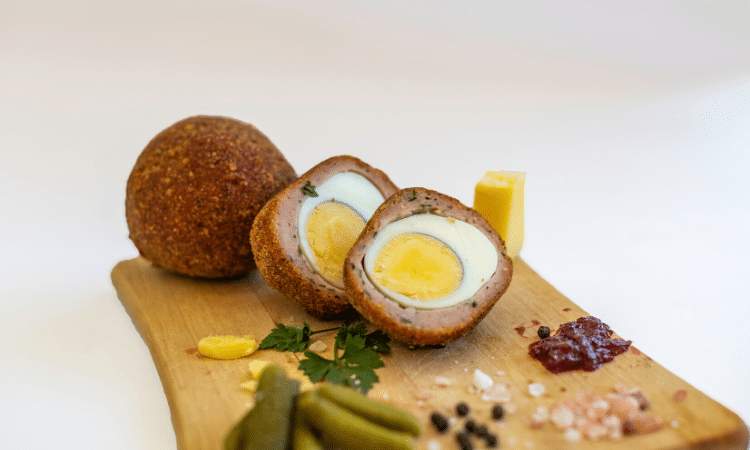 You'll find many a salgado (savory snack) offered in Portuguese cafés. Among them, however, you will be very lucky to find a single pork pie or Scotch egg.
The closest you'll get to a pork pie is an empada (mini stuffed pastry). They're delicious, but the ingredients typically include chicken, tuna, or duck. Pork, however, we haven't seen yet. If anyone does find a good pork one, let us know!
Monster Munch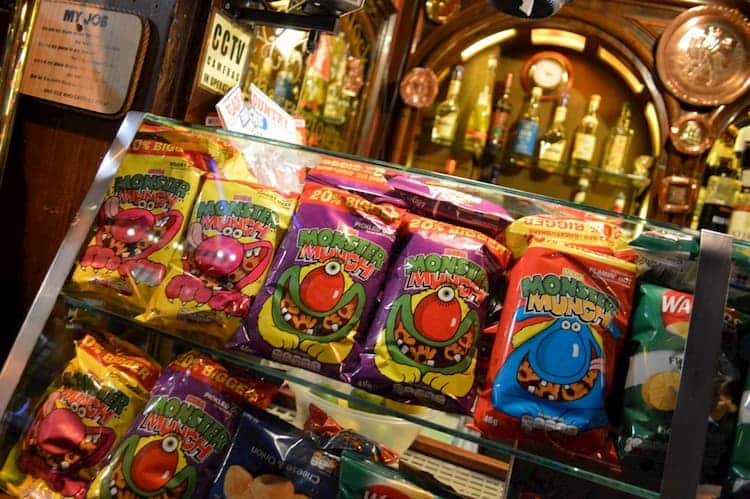 We can only hope that these — as well as other corner shop favorites — make it to Portugal soon.
Five British foods you can find in Portugal (but they're different)
Crumble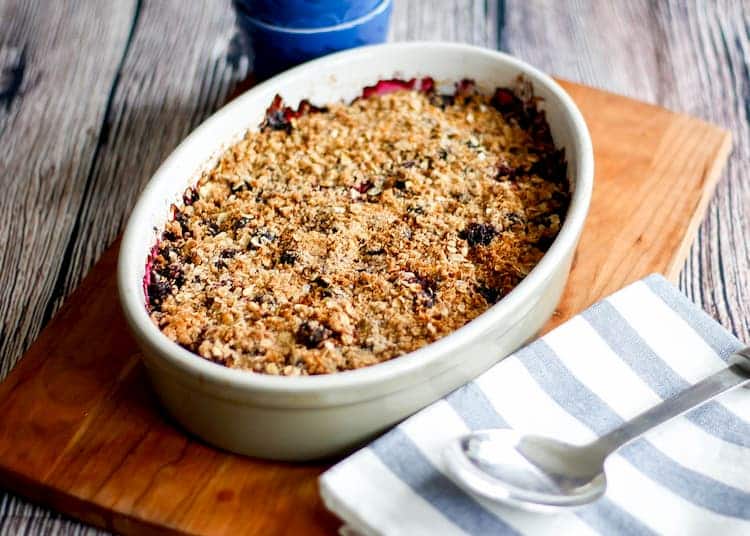 Quite a few restaurants around Portugal serve crumble, and most Portuguese people are familiar with it. However, if you're on Team Custard, you're probably out of luck. We've yet to see a crumble and custard on a menu. For the Portuguese, it's ice cream all the way.
Bacon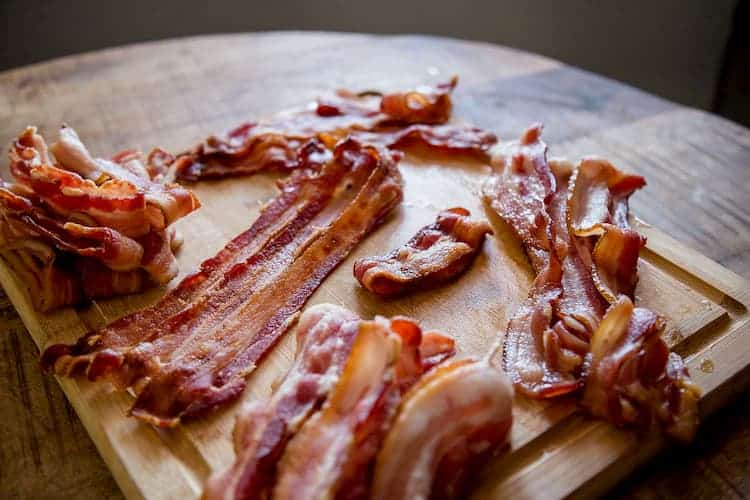 There's no shortage of pork in Portuguese cuisine. And you can definitely buy bacon here — at least a version of it. It's just not the British version.
Here's the problem: It's typically only available in either an unmanageable block or very thin, fatty slices (think streaky American bacon). You can't seem to get those lean, thickly cut slices Brits know and love. Portuguese "bacon butties," therefore, leave a lot to be desired.
Top tip: If you like sausage, plan a visit to Mirandela: Home of the best Portuguese sausage you'll ever try.
Potatoes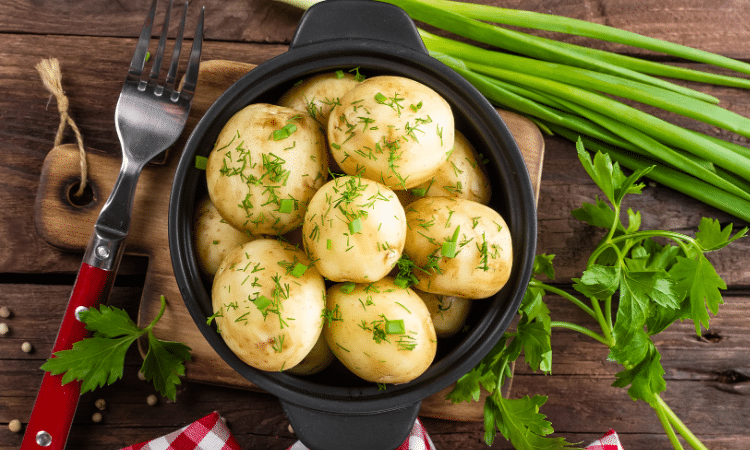 No, no, we know what you're thinking. There's no shortage of potatoes in Portuguese cooking.
Here's what we find puzzling, however: Potatoes here are generally sold as either "potatoes for frying" or "special potatoes for roasting." There's no indication as to the actual type of potato, and in general the Portuguese ones are smaller and less fluffy than the ones back home.
What this means is that if you're looking for large ones to make jacket potatoes, the job can be pretty difficult. If only we could just stick on a large spud and have it with tuna mayo whenever we wanted!
Roast beef
Did you know that "bifes" (beefsteaks, more or less) is the Portuguese nickname for the English? Let's assume it's because of our love of roast beef.
That love, however, goes unrequited if you're looking for the familiar dish from home. Portugal does kind of have its own version, known as rosbife, of course, but it just doesn't have anything on a good Sunday roast.
Rich Tea biscuits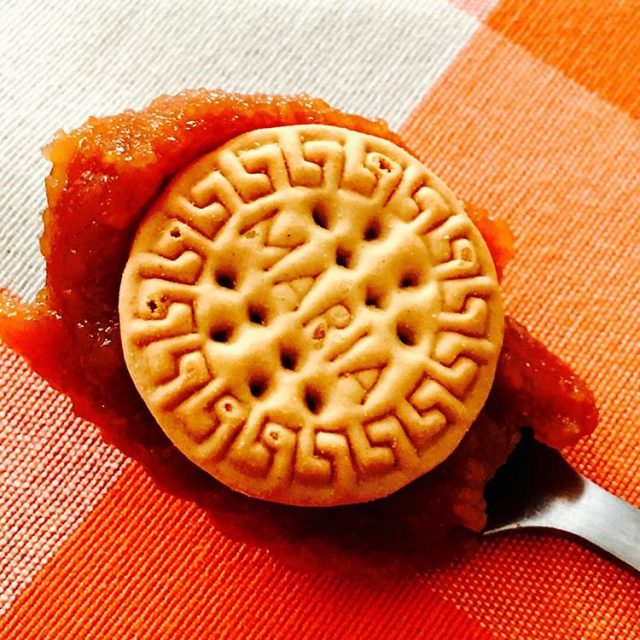 I like a Rich Tea biscuit with my tea. I also like Foxes biscuits. To my knowledge, you can't get either one here.
What you can get is a Maria biscuit. They're cheap and cheerful, and I have to say they make a very good substitute for a Rich Tea.
The Portuguese also make a great cake from layering these up, called bolo de bolacha. It's good! Definitely try it out if you get a chance.
Places to eat British food in Lisbon
International food shops in (or near) Lisbon
If you're still missing your British foods like HP sauce, Branston Pickle, clotted cream, golden syrup, or mini cheddars, don't lose hope. You can still try the following international stockists:
We hope this article will come in handy on those days you're missing home, or just a bit of good, old British grub. In the meantime, check out more about amazing Portuguese food you need to try.