The Portuguese coffee culture is strong, and part of the locals' daily lives.
However, going for coffee isn't simply a daily task like in many countries around the world – there is, in fact, a whole tradition and protocol around the simple act of getting a coffee.
Below I'm going to tell you:
what are the best brands of coffee in Portugal
best coffees and where to sample them
why having a coffee in Portugal is so much more than just a caffeine boost.
Portuguese Coffee Culture
To-go coffee is not a common option as most people enjoy going out to a coffee shop with friends or co-workers and drink their espresso (also known as "bica") while catching up on the latest news.
Even if some people drink their morning coffee at home, the after-lunch coffee shop break is almost obligatory.
Aside from that, going for a coffee with friends after work or dinner in Portugal is the equivalent to going for a pint at the pub in the U.K., for instance.
It's a great way to gather with loved ones in one of your favourite spots and chat the evening away while sipping on a delicious drink.
Besides, it is worth noting that most companies in the country tend to import green coffee beans from countries in South America and Africa, and then roast them in Portugal.
The typical slow-roasting process results in a somewhat thicker, hazelnut-coloured, full-bodied espresso that is less acid than usual
But if you need something so counterbalance the strong taste, worry not. Most coffee places serve their "cafés" with sugar on the side.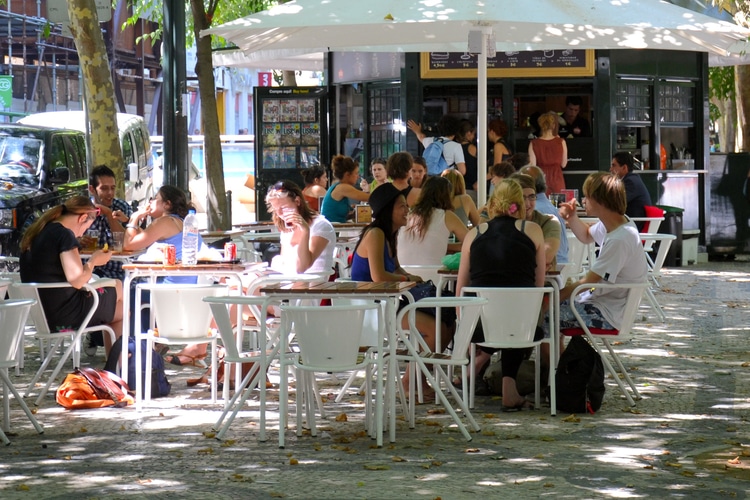 Are you surprised by Portuguese love for coffee? Here are other Portuguese traditions you might not know. 
How To Order Your Coffee In Portugal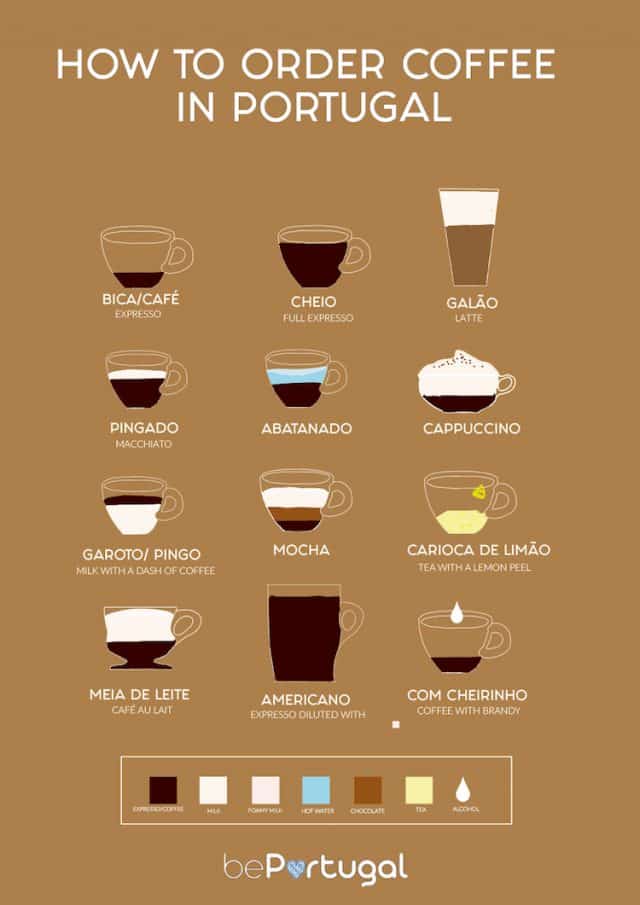 There are so many different choices when ordering a coffee in Portugal. that it may become a whole ordeal if you're not familiar with the terms.
If you're a plain, black coffee lover, these are the ones you should know: regular espresso goes by "café," "bica," "expresso," or the endearing term, "cafézinho"; "café curto" is a shorter espresso shot, while "café cheio" means you want it filled to the brim; a "duplo" is a double espresso shot; and an "abatanado" is usually a less concentrated espresso that comes in a larger cup with a bit of water.
If you take your coffee with milk, these are the options: "pingado" (an espresso shot with a few drops of milk); "garoto" (just a little bit of coffee with some milk in a small espresso cup); "meia de leite" (half milk and half coffee served in a large cup); and "galão" (essentially the same measures as a galão but served in a tall glass).
These last two are basically the Portuguese cappuccino, except the milk isn't frothed beforehand in most cafés.
Furthermore, you also have the "descafeinado" (decaf), and the "carioca". This is a weaker form of espresso made from coffee grounds that have already been run through water.
For those who feel like an aperitif, try ordering a "café com cheirinho". You will certainly be met with a smile as this espresso and aguardente combo is a cheeky one!
Find out more about drinks in Portugal by reading this article.
Best coffee brands in Portugal
Delta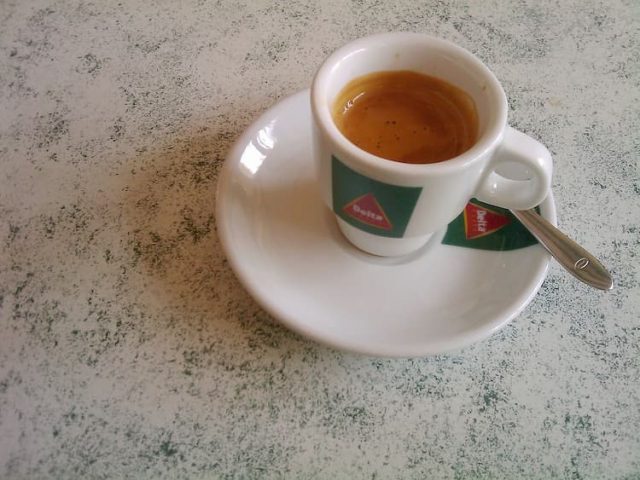 Delta is perhaps the most beloved Portuguese coffee brand, and you can find it throughout the whole country, both in supermarkets and coffee shops.
The company was first founded in 1961 in the small village of Campo Maior in Alentejo and has since become one of the leading coffee roasting brands in Portugal.
Discover more about Portugal when you subscribe to our newsletter.
Sical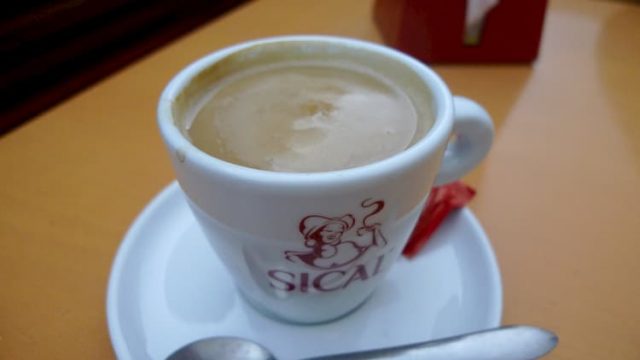 Sical was born in Porto and has been around for over seven decades. It is perhaps Delta's biggest competitor and has won several awards throughout the years.
Its coffee beans come from places such as Papua New Guinea, Timor, Kenya, and Vietnam, as well as, of course, Brazil, whose traditional dancers "Baianas" are featured on Sical's logo.
Nicola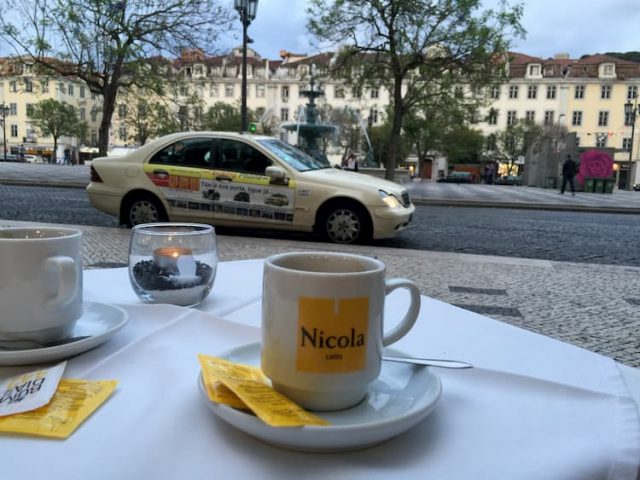 Nicola's history starts way, way back to the 18th century.
It all began when Lisbon's most influent poets and writers would gather at Café Restaurante Nicola, drinking the delicious coffee produced there – with beans coming from Brazil and São Tomé e Princípe.
Now, there's no coffee brand that is more ingrained in the capital's culture than this one.
Torrié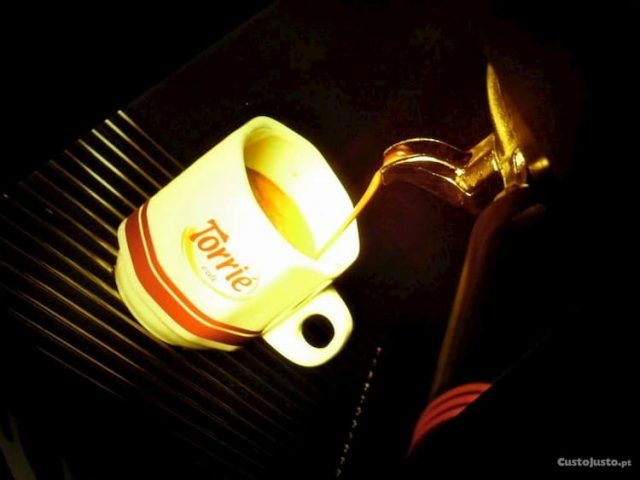 Torrié is also one of the most popular coffee roasting companies in the country. Their products have been available at every major supermarket ever since setting up shop in the 1980s.
Now, their coffee capsules have been chosen as the best by customers for several years in a row.
A Caféeira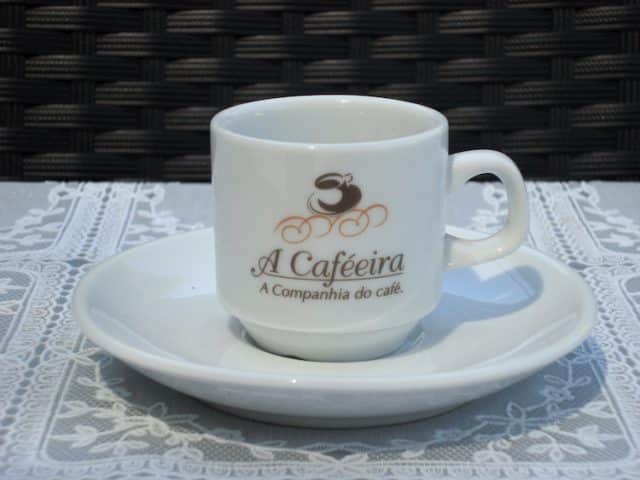 Based in Lisbon, A Caféeira is also one of the oldest-established coffee companies in the country. Founded in the 1860s, the brand now belongs to mother firm NewCoffee, which owns several other iconic companies such as Bogani and Lavazza.
The Top 5 Coffee Shops In Lisbon
Lisbon is known for its frenzy of people, who work every day. They need their caffeine-boost, and these are the 5 best options for any coffee lover out there in the capital city of Portugal.
A Brasileira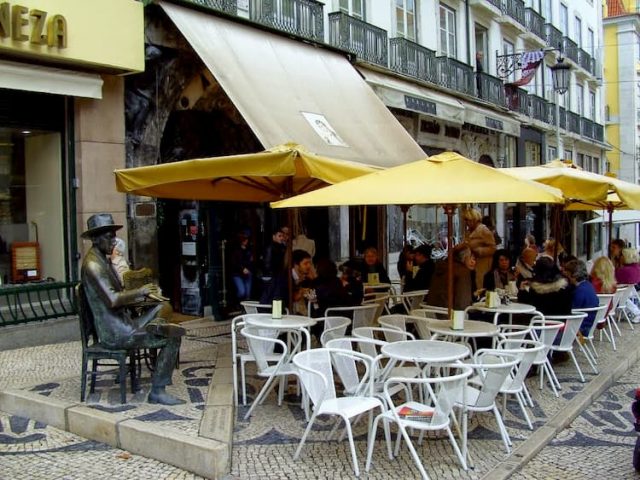 This is one of the most famous places in the Portuguese capital.
Located in the Baixa-Chiado area, next to the metro station, A Brasileira became particularly popular among artists and intellectuals of the 20th century, including poet Fernando Pessoa, who used to gather there frequently.
It's rather pricey considering the usual Lisbon prices, but the decoration inside is gorgeous, and you may get the chance to sit next to the Pessoa statue outside.
Café Nicola
As the place that inspired the actual brand, Café Nicola still remains, to this day, a popular spot among Lisboetas, particularly the older ones.
Located in Rossio, sit outside and enjoy the views of the D. Pedro IV square and the tourists marvelling at the local architecture.
Fábrica Coffee Roasters
Fábrica Coffee Roasters was one of the pioneers in terms of speciality coffee in Lisbon.
From the privileged location near Avenida da Liberdade to the fantastic beans from Brazil, Colombia, and Ethiopia that are roasted on-site, there's really no reason not to visit.
The flat whites are quite popular, but you'll find everything from cappuccinos to Americanos there.
The Mill
The Mill, an Australian-Portuguese all-day-breakfast joint is rapidly becoming one of the best places for coffee in Lisbon, with high-quality, locally-sourced beans that are roasted nearby.
Not only can you eat delicious breakfast meals anytime, but you can also try some traditional coffee drinks such as "pingado" (an espresso with a few drops of milk) and great Portuguese ingredients like chouriço.
Wish Slow Coffee House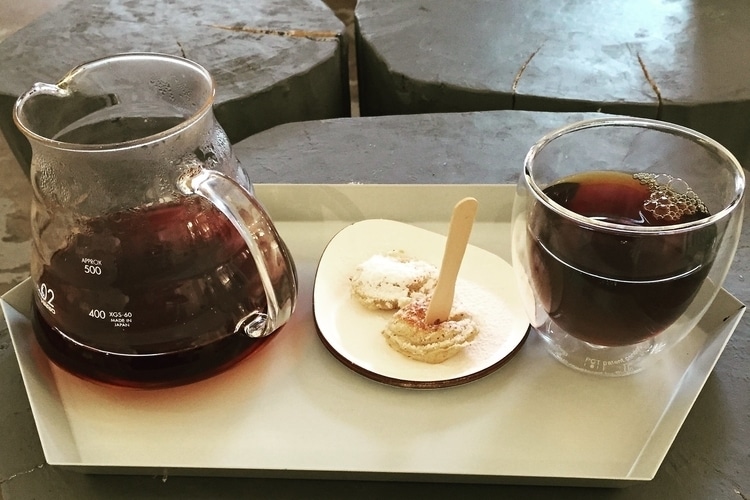 If you are planning a day trip to trendy LX Factory in Alcântara, make sure you stop for coffee at Wish. There is a vast array of coffees to choose from, including iced, French pressed, and even Italian deliciousness in the form of an affogato.
There are also lots of snacks to indulge in, such as the popular Dutch pancakes "poffertjes."
While you are in town, check out the top 20 attractions you must visit in Lisbon.
Below is a map of the locations for these five coffee shops.
The Top 5 Coffee Shops in Porto
Porto is famous for its locals' friendliness. Perhaps it's because of this city's cafés and their charm. Here are the best five coffee shops in Porto.
Majestic
Majestic Café is a well-known institution in Porto, located in Rua Santa Catarina not far from the Mercado do Bolhão.
Founded in 1921, its incredible Parisian-inspired decoration quickly attracted all sorts of people in the city, including some of its most influential residents.
It's now one of the top attractions in Porto, where visitors marvel at the décor while sipping on great coffee.
A Brasileira
While many think Majestic is the oldest coffee shop in Porto, that's actually not true. A Brasileira, which is just a couple of streets away, has been around since 1903.
Founded by the same man who opened its namesake business in Lisbon, Adriano Teles, A Brasileira offered high-quality coffee that came directly from Brazil.
It was closed for a few years and then reopened in 2018 after undergoing renovation, becoming a must-go spot in the city again.
7groaster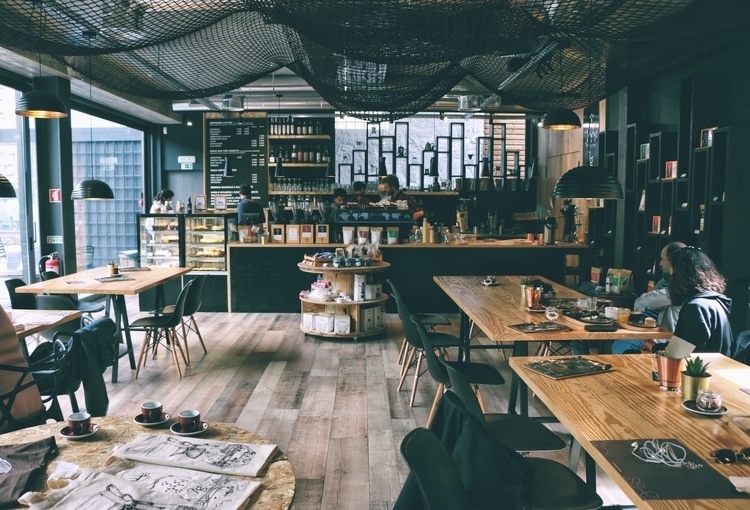 If you're in the Porto area, consider crossing over the D. Luís I bridge to Vila Nova de Gaia and head to 7groaster, a coffee shop with spectacular speciality coffee (with 100% Arabica beans) and great ambience.
They also do delicious healthy food and decadent desserts and cakes, but the truth is – it's really all about the coffee.
Booínga Coffee Roasters
Visiting Matosinhos, in northern Porto, is almost worth it just for this place. Booinga offers single-origin coffee, as well as their own blends, and they even have a unique coffee tasting experience that lasts for an hour and a half and allows you to try different coffees from all over the world.
You can book it on their website.
Learn more about the best towns around Porto to go for a day trip here.
Combi
What started as a business operating out of a street truck soon evolved into a cosy space serving excellent coffee right in the heart of the Baixa area. They roast their own coffee on-site, with a focus on South American beans.
From espressos to lattes and macchiatos, you will not be disappointed at Combi.
Plus, click here to see the top 10 souvenirs you must get in Porto.
Below is a map of the locations for the 5 best coffee shops in Porto.
Coffee in Portugal VS in Italy
Just like in Italy, the default cup of coffee in Portugal is a short espresso. But unlike many Italian coffee shops, speciality coffee is a little harder to find in most Portuguese towns or villages, or even at small cafés in bigger cities.
Cappuccinos, Americanos, macchiatos and lattes are not that easy to find, but there are similar types of coffee that you can order as long as you know the right terms.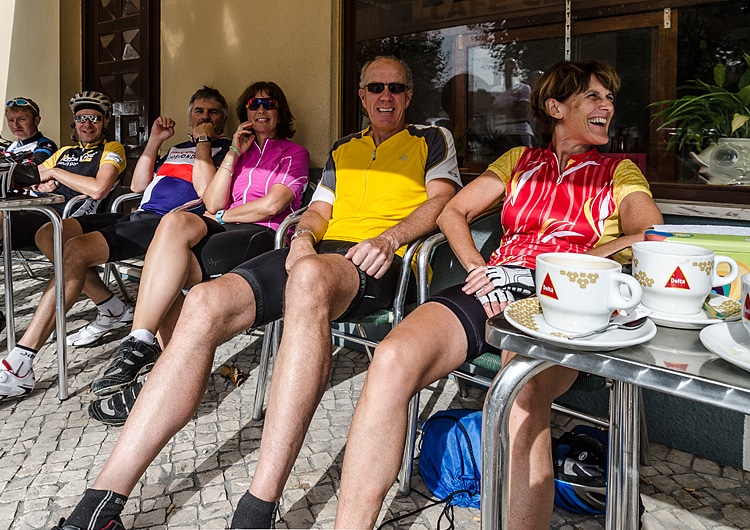 Now kick back, relax, and enjoy your cup of coffee – and whatever your choice is, don't forget the pastel de nata!