Ponte de Lima is one of the oldest and most historic villages in the north of Portugal and the home of the popular Vinho Verde wine (Green Wine).
It is also filled with lots of green and nature as well as some of the most beautiful landscapes in Portugal.
Where is Ponte de Lima?
It's located in northern Portugal in the district of Viana do Castelo, 85 km (52 miles) from Porto and it's also a stop on the Santiago de Compostela Portuguese route.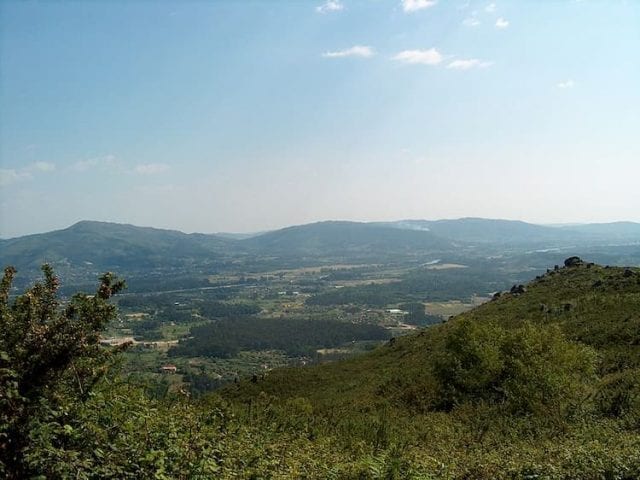 How to get there
There are bus services to Ponte de Lima from Lisbon and Porto although they can be limited.
Getting to Ponte de Lima from Lisbon
This journey from Lisbon takes between five to six hours. The bus departs from the Sete Rios Bus Terminal in Lisbon. A one-way ticket to Ponte de Lima cost €21.90. Bus schedule and tickets can be seen and purchased online.
If you would like to drive from Lisbon to Ponte de Lima see here for driving directions. This drive takes approximately four hours.
Getting to Ponte de Lima from Porto
This bus ride is approximately two hours. See here for schedule and prices. You should keep in mind that this bus service is infrequent.
Generally, it is better to get a rental car to explore Ponte de Lima because public transport to this area is poor.
How's the weather in Ponte de Lima
The general yearly average temperature in Ponte de Lima is between 2°C (36°F) to 32°C (90°F). The summers are usually warm and dry while the winters are cold, wet, and partly cloudy.
For outdoor activities and sightseeing, the best time to visit is between June and September.
To make your holiday Portugal in hassle-free and memorable you can see our article on Portugal travel tip.
Top things to see and do in Ponte de Lima
Ponte de Lima is a small town with a deep historical heritage, beautiful gardens and home to the famous Vinho Verdes. It offers so much to see and do. You should not miss out on seeing the following things when you visit.
Ponte de Lima Bridge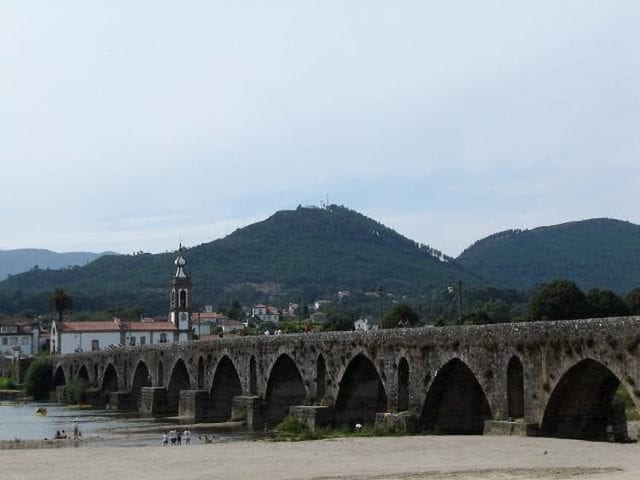 This is the most symbolic monument in Ponte de Lima. It stretches over the Lima river and it's about 277m long.
The bridge was constructed in two different sectors, firstly by the Romans, this part consists of only five arches and served as a connection between the city of Braga to Astorga (Spain).
It was, however, extended and fortified during the medieval period, this part of the bridge is made up of fifteen arches stretching to the church of Santo António da Torre Velha.
Igreja da Misericórdia church
Built between the 17th and 18th centuries, this church features Mannerist-Baroque style. Another highlight of the church is the painting with an altar that depicts feeding the multitude miracle.
Largo de Camões plaza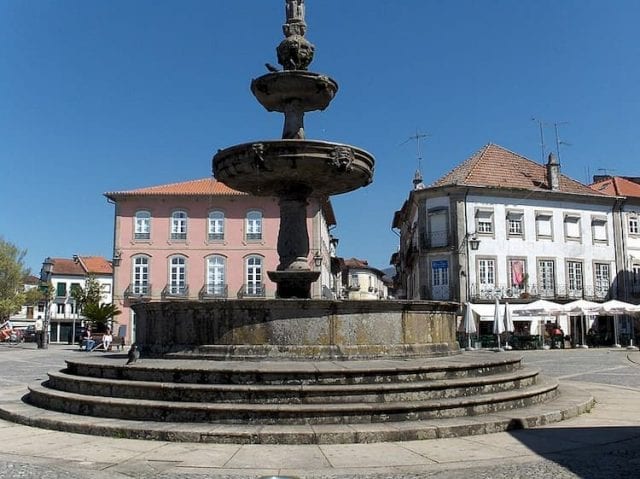 Situated in the city centre, this small but bustling square is the major square in the city. It offers great views of the Lima River. Here you can relax and feel the city's vibe as well as grab a bite or coffee.
Torre da Cadeia Velha
This tower is part of the old Ponte de Lima wall which was made as a fortification in the 14th century in the town. It is now used to hosts temporary exhibitions and houses some tourist shops.
Igreja de Santo António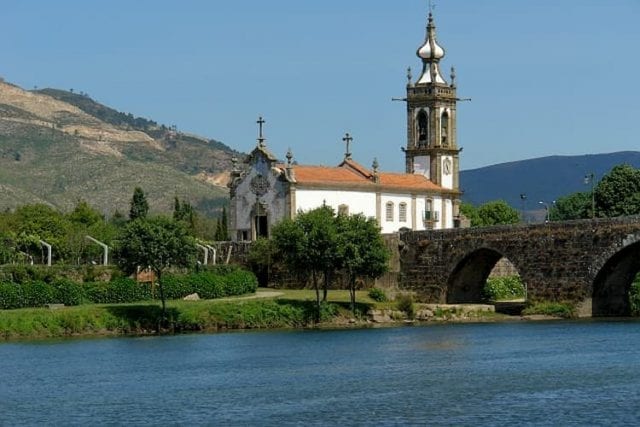 Situated across the river, this baroque style church features a nave, major chapel, sacristy and bell tower. It's well worth a visit.
The Miradouros in Ponte de Lima
Ponte de Lima offers many viewpoints where you can get sumptuous views of its magnificent landscape. Some of these viewpoints are;
Miradouro of Saint Catarina – here you get wonderful views over the Lima river
Miradouro of Magdalene – it provides magnificent views over the village of Ponte de Lima and the surrounding landscape.
Miradouro of Bola da Pena – this is one of the best viewpoints in the village. You will get a 360-degree panoramic view of the entire area.
A few other viewpoints are:
Miradouro of Saint Justa,
Miradouro of Saint Rita,
Miradouro of São Lourenço
And there are a few others!
You should also know that getting to these viewpoints involves a lot of hiking and climbing.
Green wine tasting from the local producers
In the home of the renowned Vinho Verde, a visit without green wine tasting is an incomplete visit. You should also try to see the vineyards if you can.
Take a hike
For nature walk lovers and hikers, you will find no shortage of routes and hiking trails. These routes offer nice relaxed walks and contact with nature.
Some parts of the municipality also form a part of the popular Camino Portugués route.
See here for the different eco paths and routes in the town
If you are interested in exploring more towns in the north of Portugal, here are 5 towns you should visit.  
Some other activities you can do in Ponte de Lima
Horse Riding – In Ponte de Lima, you can go horseback riding Equestrian Center located just a few minutes from the centre.
Cycling – There are over 50 well-marked cycle paths and route in the town. Please see here for bike routes.
Golfing – You can also try out some golfing at Axis Golf Resort.
Don't forget to subscribe to our newsletter to receive articles like this one in your inbox.
Restaurants in Ponte de Lima
Eating here should be on your to-do list here because it is a town with rich gastronomy. Some places to eat are;
Restaurante Diamante Azul
Located close to the city centre in the town, this restaurant offers a good option to eat some nice European and Portuguese dishes. See more about Restaurante Diamante Azul on TripAdvisor.
Taverna Vaca Das Cordas
Nicely situated in the centre close to the Lima river, Taverna Vaca Das Cordas is also a nice place to enjoy Local cuisine, Mediterranean and Portuguese food. See more reviews on TripAdvisor
Taberna Afonso
This restaurant also makes for a good place to have lunch or dinner. If you love Bacalhau dishes, you should definitely eat here. Find more information about Taberna Afonso on TripAdvisor.
A Carvalheira
The garden and ambience of this restaurant make it a good place to try some traditional Portuguese food and Mediterranean dishes. See more about A Carvalheira on TripAdvisor
Petiscas
Located on the Lima riverside, Petiscas offer local food and dishes that are moderately priced.
Curious about Portuguese cuisine? Here are the dishes you should totally try.
Hotels in Ponte de Lima
If you want to stay overnight, here are some good accommodation options;
Hotel Império do Norte
Located close to the Lima river and along the Santiago route, this hotel makes a good accommodation option.
In addition to being nicely located, restaurants and some attractions in the town are also within a walking distance from the hotel.
The average price per night is €63. Try to book a room here.
Arc My Otel
Only 600m from the city centre, this location makes it a good base to explore the city from.
The average price per night is €60. Book a room here.
INLIMA Hotel & Spa
Also centrally located, INLIMA Hotel & Spa overlook the Lima river and makes for pleasant to stay in Ponte de Lima.
The average price per night is €78. Book here.
Carmo's Boutique Hotel – Small Luxury Hotels of the World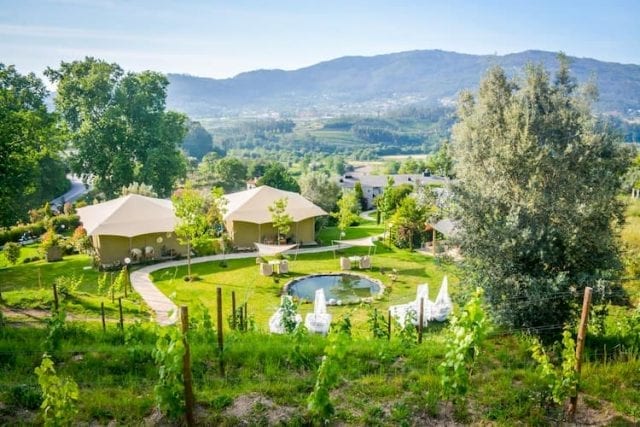 If you would like to live in luxury for a few nights, staying here offers exactly.
The average price per night is €210. Book a room here.
Axis Ponte de Lima Golf Resort Hotel
A 3-star hotel with an indoor pool, two restaurants and a professional golf course. It also offers peaceful accommodation for visitors as it is located 2km from the city centre.
The average price per night is €60. Book here.
Ponte de Lima
There you have it, the top things to do and see in the oldest village in the whole of Portugal!
Interested in seeing more historic villages in Portugal? Here are the top 7 seven holiday villages in Portugal.