Chaves is famous for its many spa centres and thermal baths that are said to cure many ailments.
Chaves is a small town in the north of Portugal located near the River Tâmega and not far from the border of Spain.
The city also boasts some great architecture which dates back to Roman times and a fort which is a reminder of the war of Independence with Spain.
Where is Chaves?
Chaves is a city and a municipality in the north of Portugal, located about 10 km south of the Spanish border and 22 km south of Verín.
It has a population of around 45,000 and they're known for their extreme friendliness. The closest major city to Chaves in Portugal, is Porto.
If you can, try to book a trip to Porto, Portugal's second-biggest city and home to Porto Wine.
How is the weather in Chaves?
In Chaves, unlike most of Portugal, the summers are short, warm and dry while the winters are long, cold and partly cloudy. Year-round, the temperature varies between 4°C  (39.2 °F) and 30°C .
The hot season lasts around 2.5 months from June through to September, with an average daily high of 26°C (78.8 °F) or above. The hottest day of the year is usually July 30, with an average high of 30°C and low of 16°C (60.8 °F).
The winter season lasts for around 3.5 months, from November through to March, with an average temperate of 14°C (57.2 °F) or lower. The coldest day of the year is around January 15, with an average low of 4°C (39.2 °F) and a high of 10°C (50 °F).
How to get to Chaves from Porto
Bus
You can journey by bus with Rede Expressos or Rodonorte. The travel time is about 2.5 hours and costs between €12-16.
This is definitely the best option for getting to Chaves in terms of distance time and ticket cost!
Car
You can travel to Chaves but the journey might be long and expensive, with a travel time of about 4 hours.
You could try Uber or other car-sharing apps.
Best 10 things to do in Chaves
Visit the Roman Bridge of Chaves, a stunning reminder of Roman times
Drink a coffee in Praça de Camões, the town's central square
Explore the Museu de Região Flaviense, a museum of artefacts from the Roman city of Aquae Flaviae
Relax in the city's public gardens, the Jardim Público de Chaves
Wonder around a 17th-century fort, the Forte de São Neutel
Immerse yourself in local hot springs, at Jardim do Tabalado
Taste local wine like the Vinho dos Mortos
Book a spa weekend at Termas de Chaves or Spa do Imerador
Admire art in the abstract art museum, the Museu de Arte Contemporanea Nadir Afonso
Try out local dishes, which we discuss more of below!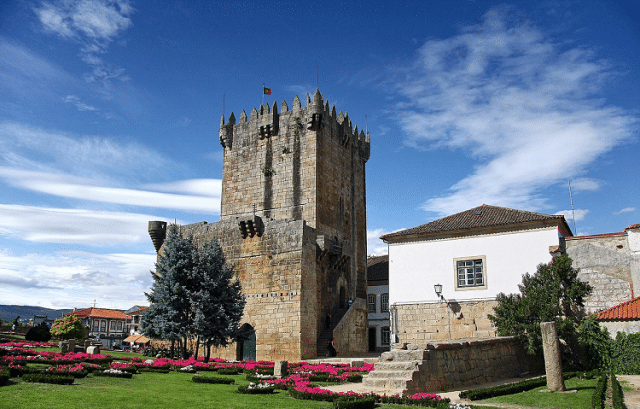 Chaves in Portugal to Santiago de Compostela
The distance from Chaves in Portugal to Santiago de Compostela, A Coruña, Spain is 196 km, and travel time by car is around 2 hours. The Portuguese Way has become a more popular route in recent years.
The Portuguese Way gently winds its way northwards, along ancient tracks and paths that run through woodlands, farmlands, villages, towns and historical cities.
The paths that cross some streams of water flowing under bridges-some of Roman origin of unmistakable medieval construction.
The route includes sites of chapels, churches, convents stone altars. These are usually found at crossroads and cruzeiros (wayside crosses).
The town is welcoming and well prepared for pilgrims taking on this journey.
To learn more about the Portuguese Camino make sure you read: Portuguese Camino from Lisbon to Santiago: Your Travel Guide.
Best hotels to stay in Chaves
Hotel Premium Chaves – Aquae Falviae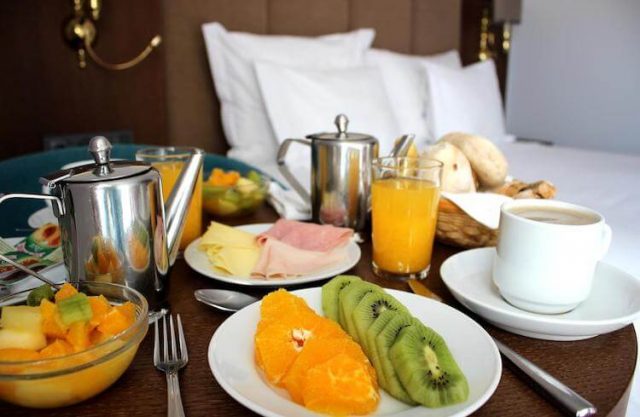 Located next to the city's thermal baths, this hotel offers guests a swimming pool, tennis court, and restaurant serving local and international cuisine. It is a great place for couples or families.
From 63 Euros/night, check availability here.
Hotel Albergaria Borges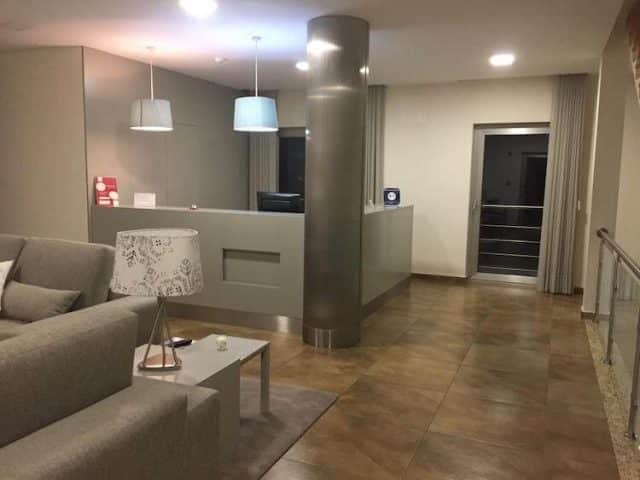 Offers a modern accommodation situated very close to the spa centres.
The hotel's restaurant serves traditional Portuguese cuisine in a refined atmosphere with city views.
The bar is an ideal spot for relaxing and serves light snacks and refreshing drinks. Good for solo travellers or couples.
From 50 Euros/night, check availability here.
Hotel Katia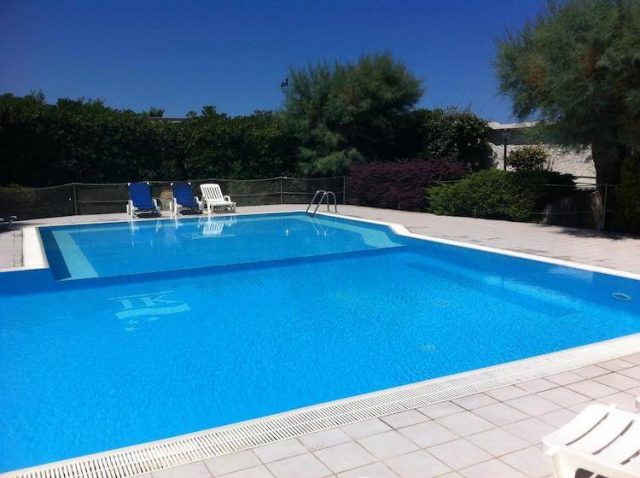 Offers modern rooms in the historic centre of Chaves. Guests can enjoy the hotel's restaurant and budget prices. Particularly good for solo travellers.
From 45 Euros/night. Check availability here.
Castelo Hotel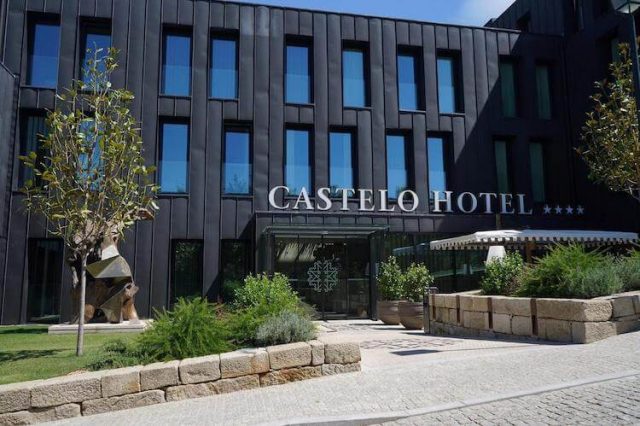 One of the city's best selling hotels for its modern interior and a superb location near the thermal baths. Guests can make use of the hotel's sun terrace and enjoy a continental or buffet breakfast each day. Good for couples or solo travellers.
From 63 Euros/night. Check availability here.
Hotel Casino Chaves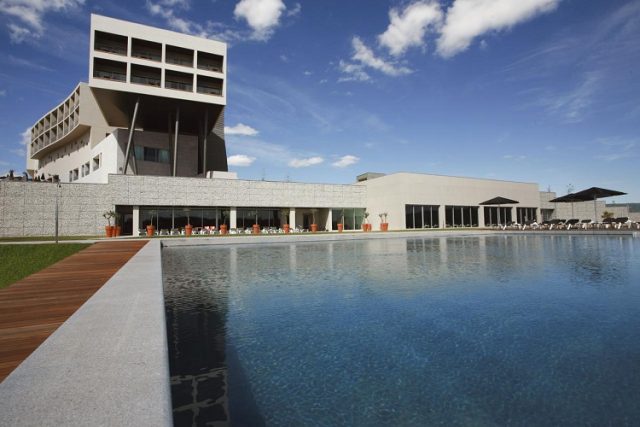 Features an in-house casino with table games and 300 slot machines, a restaurant with views of the mountains and 3 bars.
There is also a football field and a jogging circuit for sporty visitors.
Great for families or guests wanting to splurge.
From 70 Euros/night. Check availability here.
Restaurants in Chaves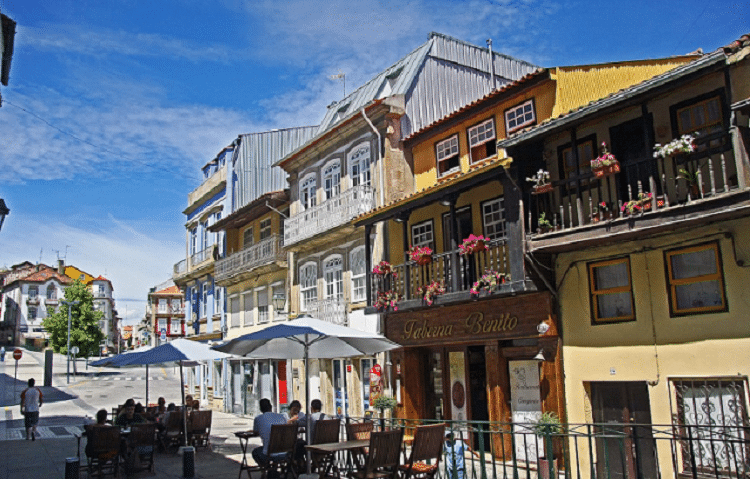 Typical food in Chaves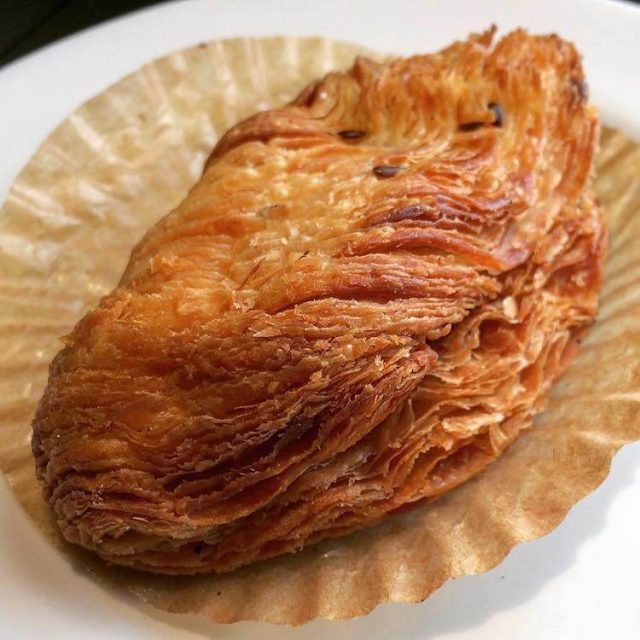 Two of the regions most famous dishes are the tasty "folar" and "pastel de Chaves". Folar is a traditional Portuguese bread normally eaten at Easter time. It is popular to eat with ham, sausage, or pork.
Pastel de Chaves is a pastry filled with meat, the perfect snack to explore the city!
Read this guide and learn all about other famous Portuguese dishes! 
Best cities to visit nearby Chaves in Portugal
Our favourite nearby cities to Chaves include all the northern cities, often left off itineraries. Be sure to visit Porto, Braga, Guimarães, Bragança and Évora, if you're in the region for a while.
Here you can discover medieval towns, immerse yourself in nature's best, or explore Portugal's second-biggest city.
Living in Chaves, how is it?
How is it for expats living in a small town in Portugal?
Chaves is a great city for expats who want to enjoy less hustle and bustle and break away from the bigger cities like Lisbon or Porto. A town like Chaves is quite unspoilt by tourism but therefore may be harder to find work unless you are a digital nomad.
English is spoken less frequently here than in cities like Lisbon. The city's famous thermal spa's do mean that many of the locals can speak English or even just a little bit.
Cost of living
Cost of living in Chaves is quite low, especially in comparison to Portugal's big cities. You will find the cost of a meal at a local restaurant around €7, while a beer will cost the regular €1-€2. 1 Litre of milk at the supermarket costs about €0.60 and a loaf of bread around €1.
Pros and cons of Living in Chaves
Chaves is quite a rural town to live in Portugal. If you are looking to spend a few months relaxing, enjoying the thermal baths, or perhaps writing a book, this is definitely a great place.
Because of its location, and small size, it is limited by things to do and see.
If you are a more active sight-seer or want to interact with other nomads, then Chaves might not be the right place for you.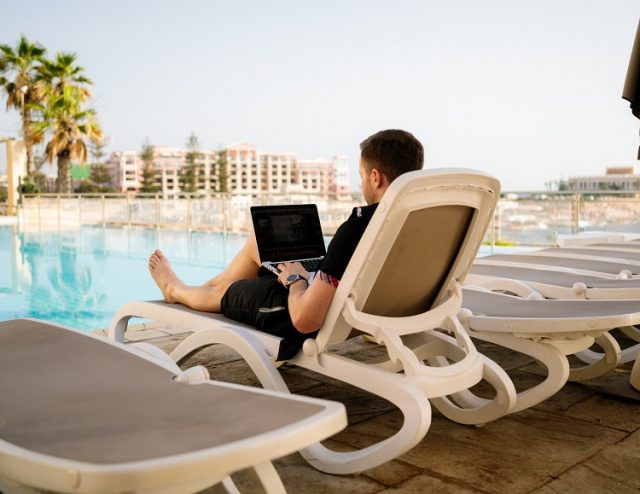 Is Chaves worth visiting?
If you are looking for a relaxing weekend getaway in a more rural part of Portugal, Chaves is a fantastic place to visit. With plenty of spa centres and relaxing museums to get lost in, you will return from a trip to Chaves feeling very refreshed.